Looking for a fun and easy pumpkin preschool activity? Your kids will love doing a pumpkin wash sensory bin for kids! Here's how to do it!
I am keeping it simple with the kids this fall.
I had big plans + ambitions to do elaborate halloween and fall activities all season long.
But honestly? My kids burn me out.
My 2 year old loses interest in about ninety seconds and can make even a simple activity bath-inducingly messy.
My 3 year old turns every activity into an excuse to grab all the pieces and run away and hide them from his sister.
So, like I said, we are keeping it simple for now.
One pumpkin activity for preschoolers that even my kids can get behind? Cleaning pumpkins!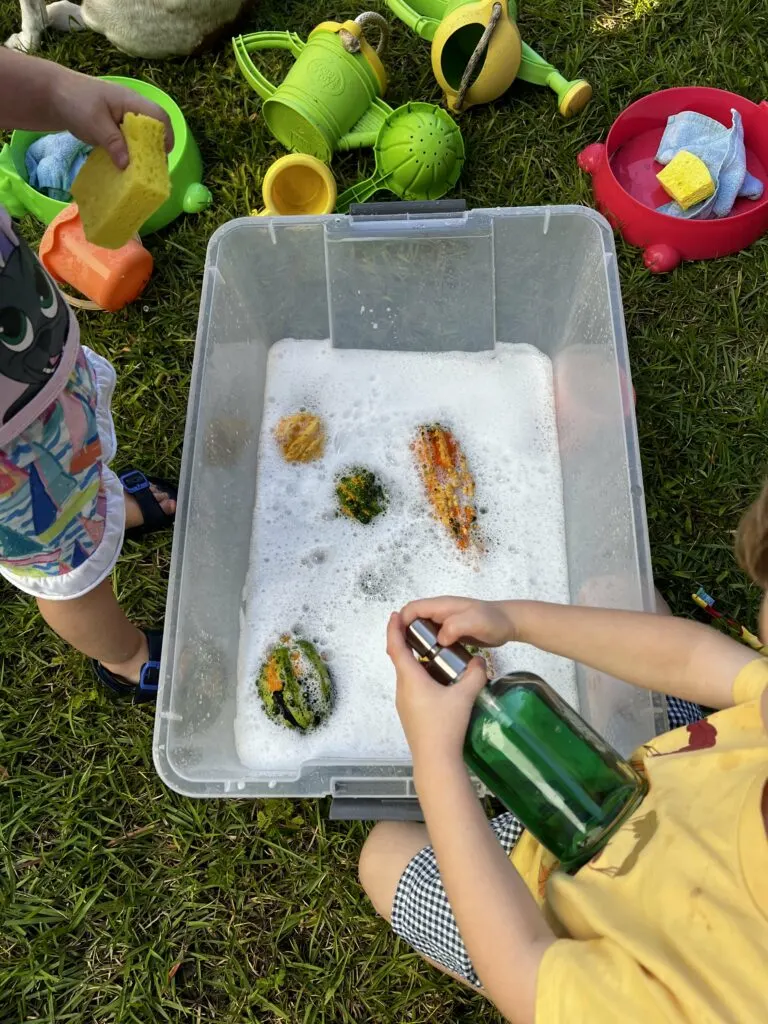 Any sort of splash activity is a hit around here, and it's so hot even into October that water play is just right for the warm afternoons.
And okay, okay, I know these aren't pumpkins. They're gourds but I just knew that the bumps would be more fun for the kids – plus Harris Teeter had them 5 for $4 this week.
Let's just call it a Squash Wash and get on with it 😀
Want to carry on the pumpkin fun? How about printing out this Pumpkin Feelings set!
More Halloween ideas: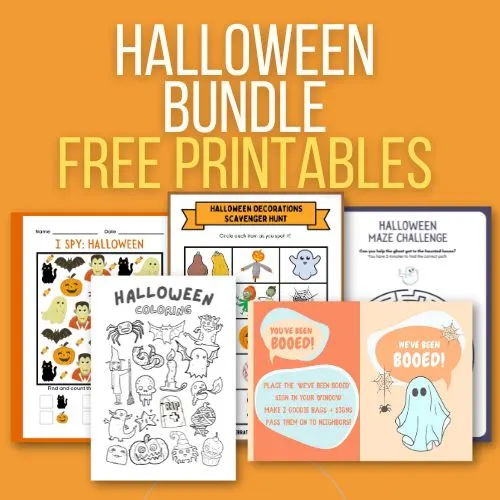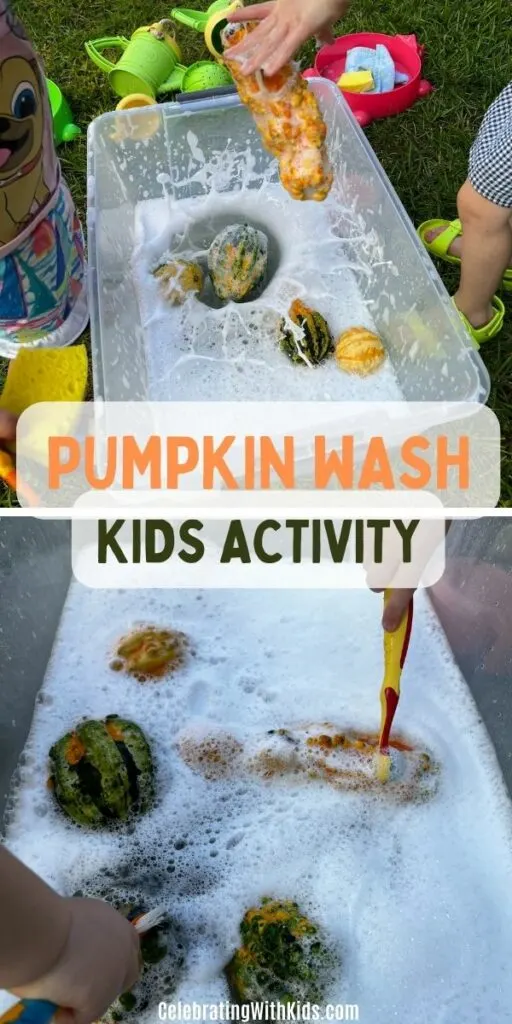 Kids Pumpkin Wash Sensory Activity
Here's how to set up a super easy pumpkin sensory play bin.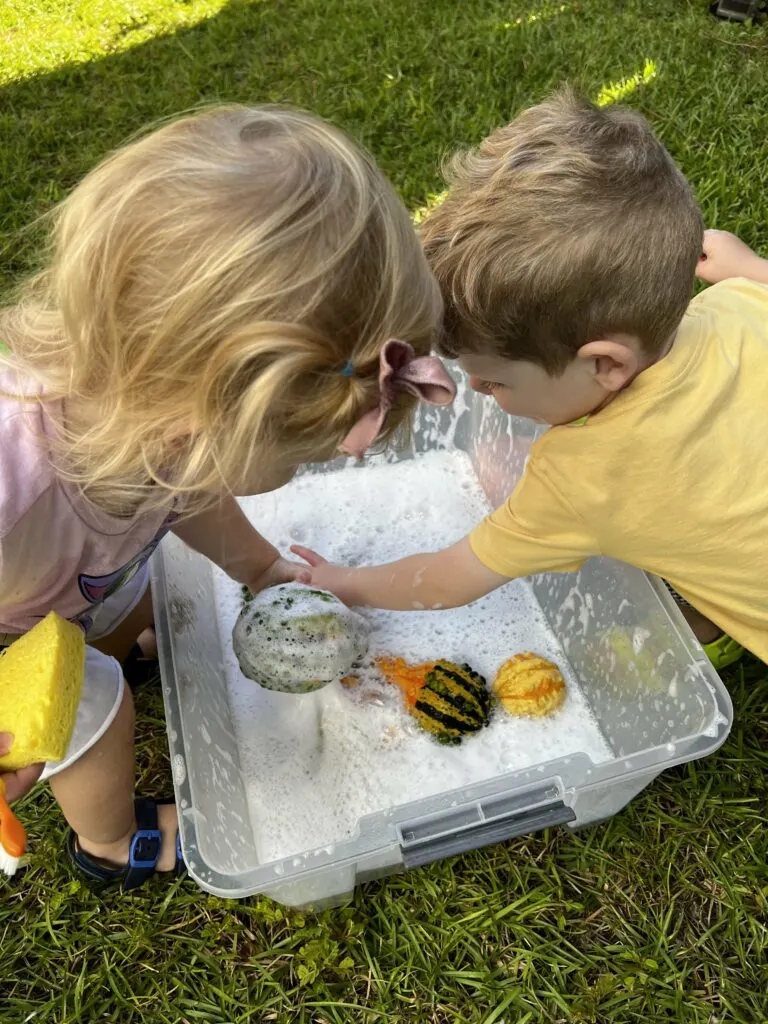 Supplies needed for a washing pumpkins sensory bin:
Large bin of any kind (I used rubbermaid storage bin)
Mini pumpkins or gourds (not fake, real)
Water
Soap
Toothbrushes, wash cloths, or sponges
Pitchers, buckets, or water scoops
Obviously do this outside and wear clothes that can get wet!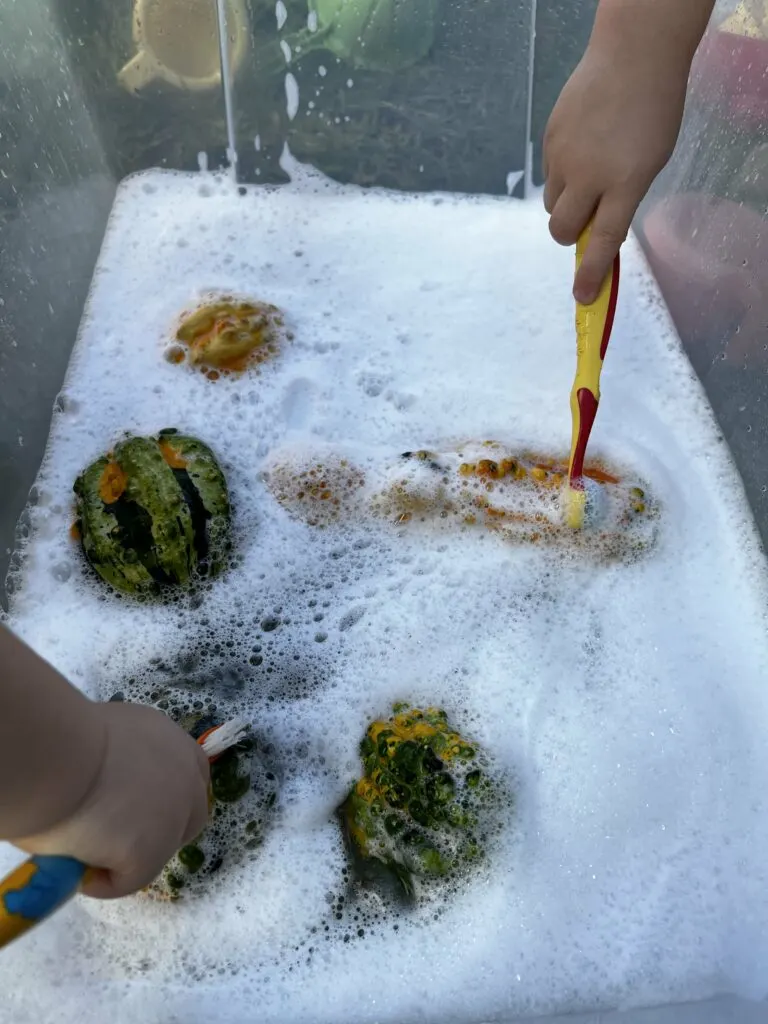 How to do this pumpkin sensory activity:
Fill your bin 2-3 inches with water. Add soap for bubbles.
Add the pumpkins to the water.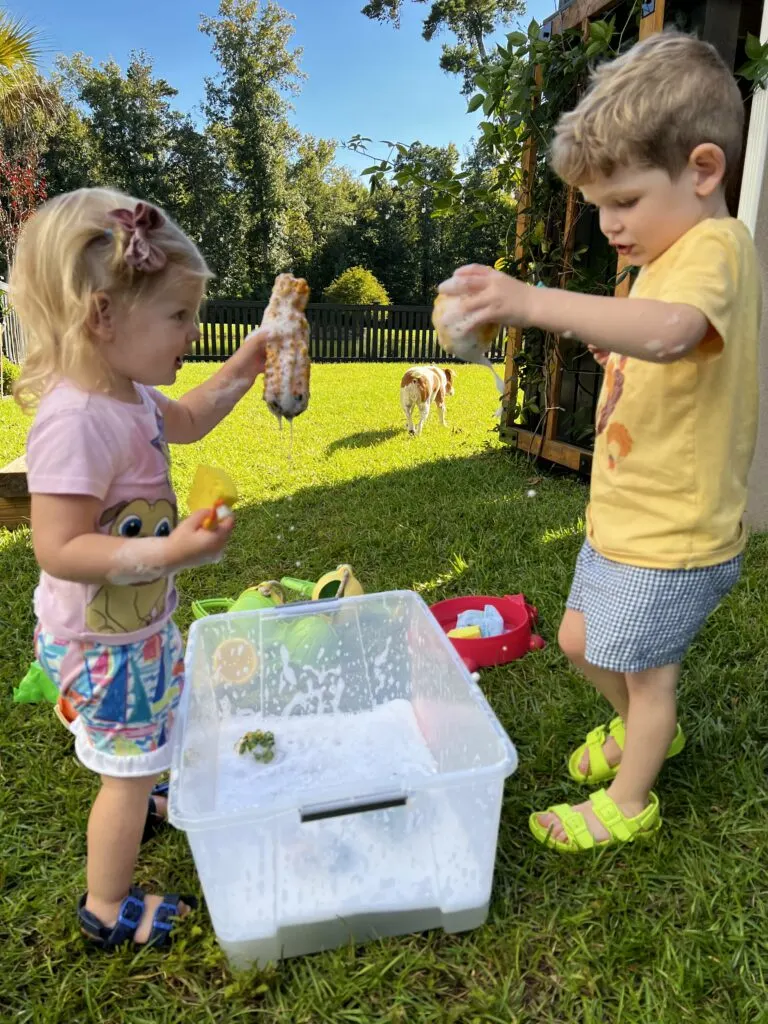 Give each kid a selection of cleaning supplies and let them go to town!
My kids loved scrubbing with toothbrushes especially. They also loved dumping water (on each other) and dropping the pumpkins into the water to see who could make the biggest splash.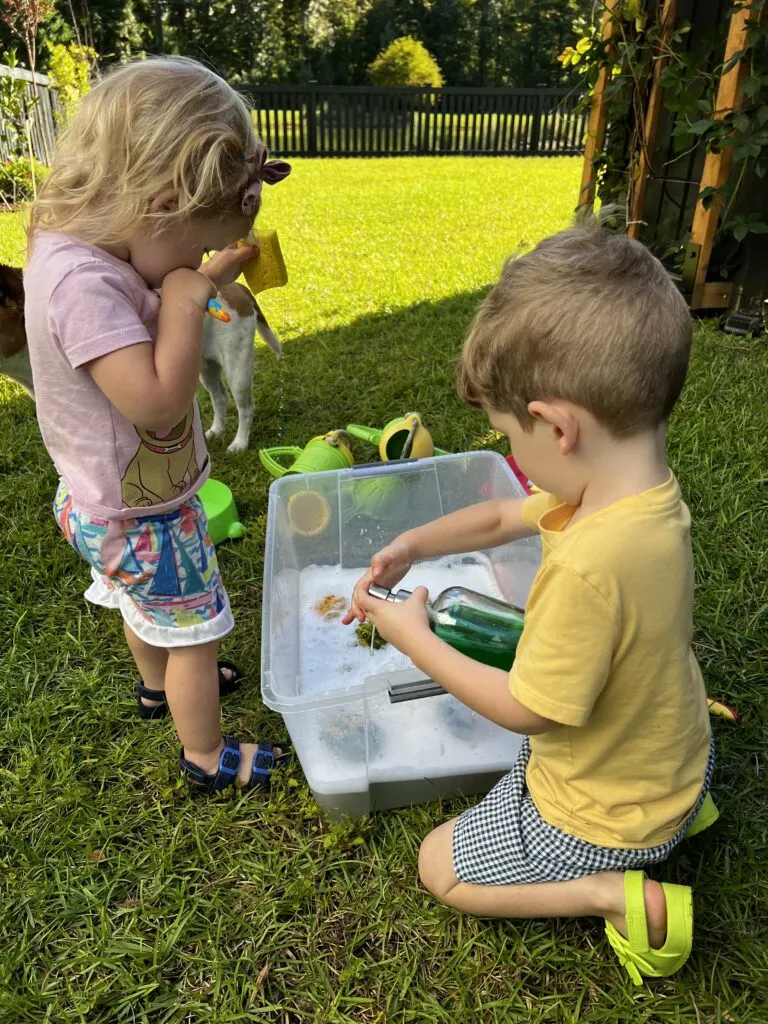 This is a super fun, quick set up activity that can be repeated all season long.
Any questions about this pumpkin wash kids activity?