Looking for the perfect candy-free valentine to send to school with your kid? Check out this play doh valentines day card – with a free printable!
Providing valentines for a class full of kids can be a lot. And, honestly, the last thing that the kids need is MORE candy.
Don't get me wrong – I'm not anti-candy. I just like some candy alternatives every once in a while.
You know one thing kids love almost as much as candy? Play doh! Play doh makes a great gift for any occasion (check my play doh Christmas cards!)
Play doh is inexpensive and easy to buy in bulk. This is the play doh that I buy. It's cheaper than the dollar store when you buy the party favor packs.
So, this year consider making these a-doh-able valentines (see what I did there?!) I have a free play doh valentine printable for you to make this a super cute and super easy craft.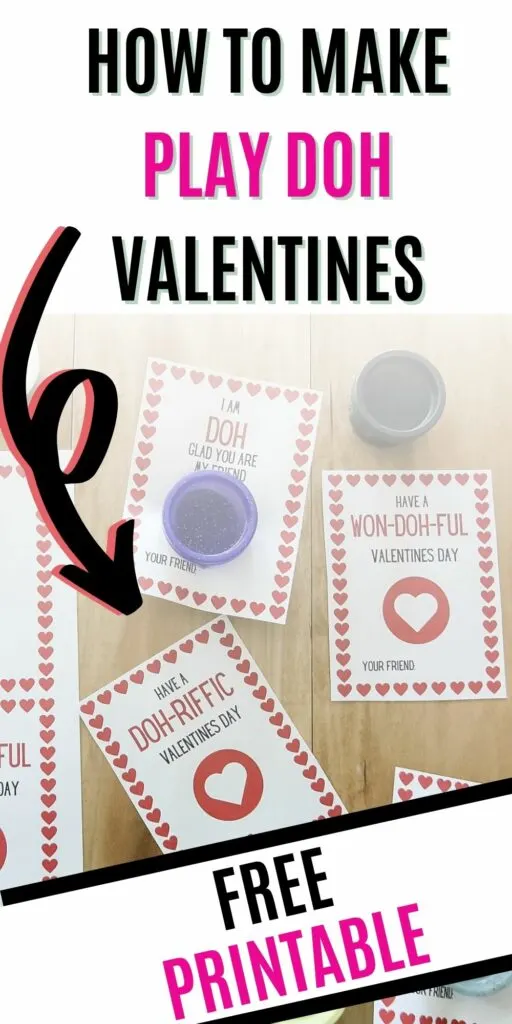 Play Doh Puns
Looking for other ideas for your Play Dough Valentines? Here are my favorite play doh puns:
DOH you want to be my valentine?
I think you are a-DOH-able
It is DOH nice to be your friend
Have a won-DOH-ful Valentines Day
You are DOH best
I am DOH glad you are my friend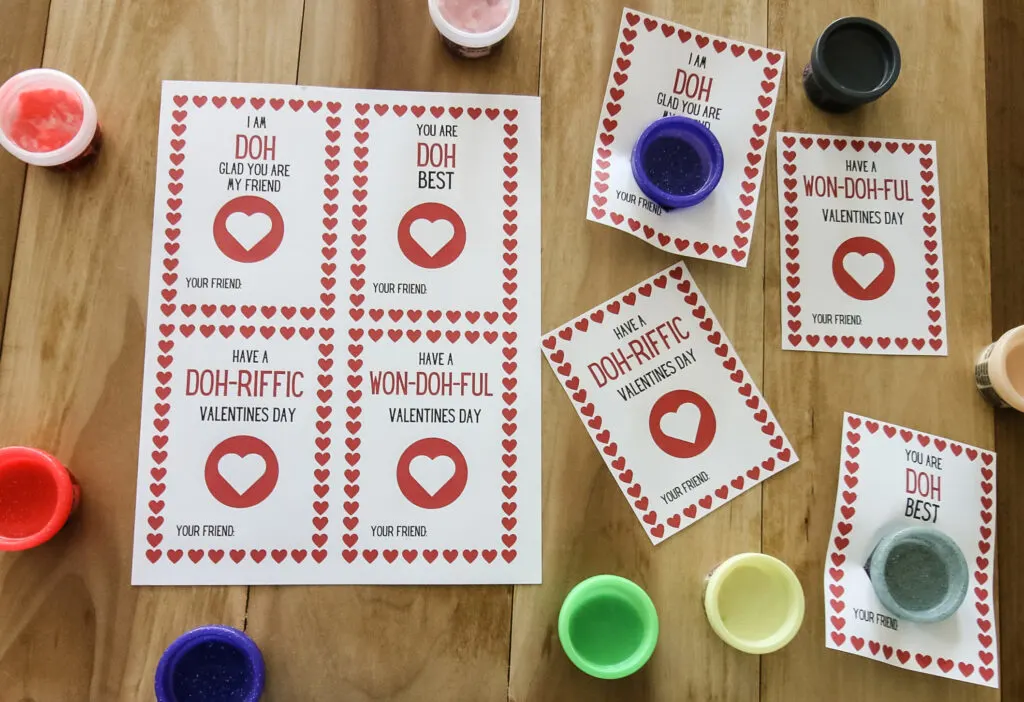 How to make Play Doh Valentines
To make these you will need:
Steps to make
STEP 1: PRINT THE TEMPLATE
Print the printable Play Doh valentines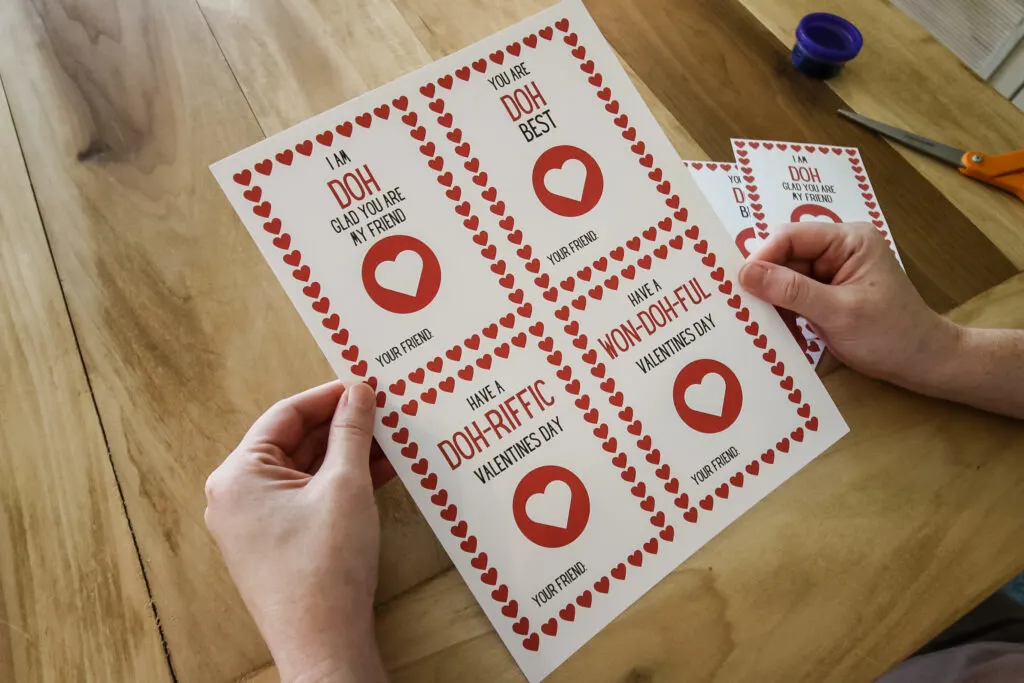 STEP 2: Cut them out
Use scissors to cut the 4 cards apart. You can then cut out the circle for the play doh (it's sized to fit a 1oz jar) or you can use double sided tape to just tape it there.
If cutting out the circles, it's helpful to cut small notches around the circle to ensure a tight fit. See image below.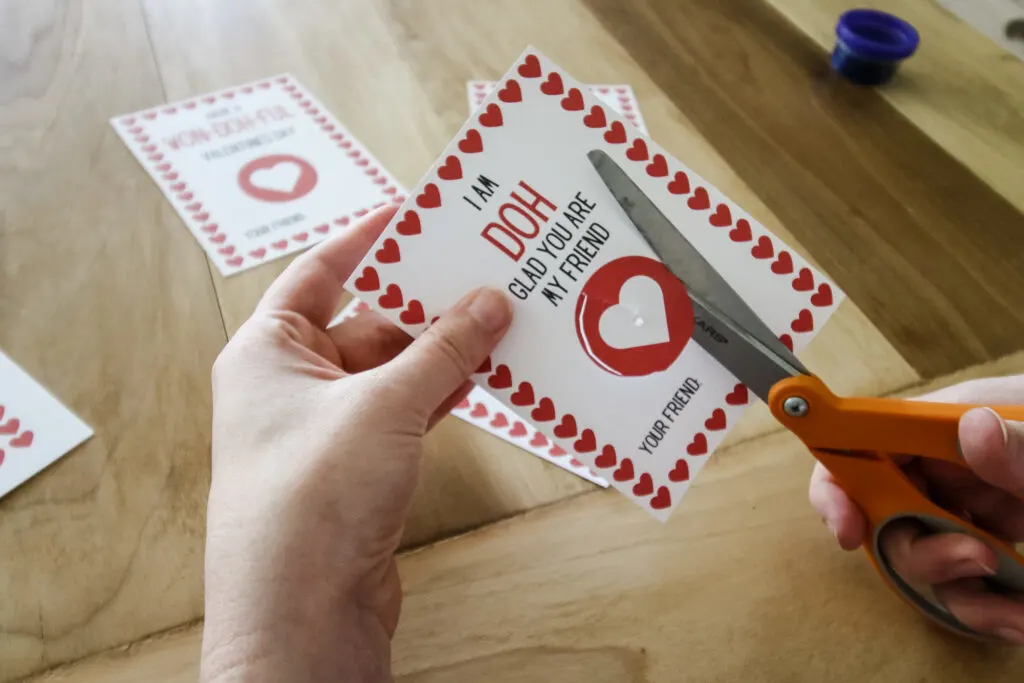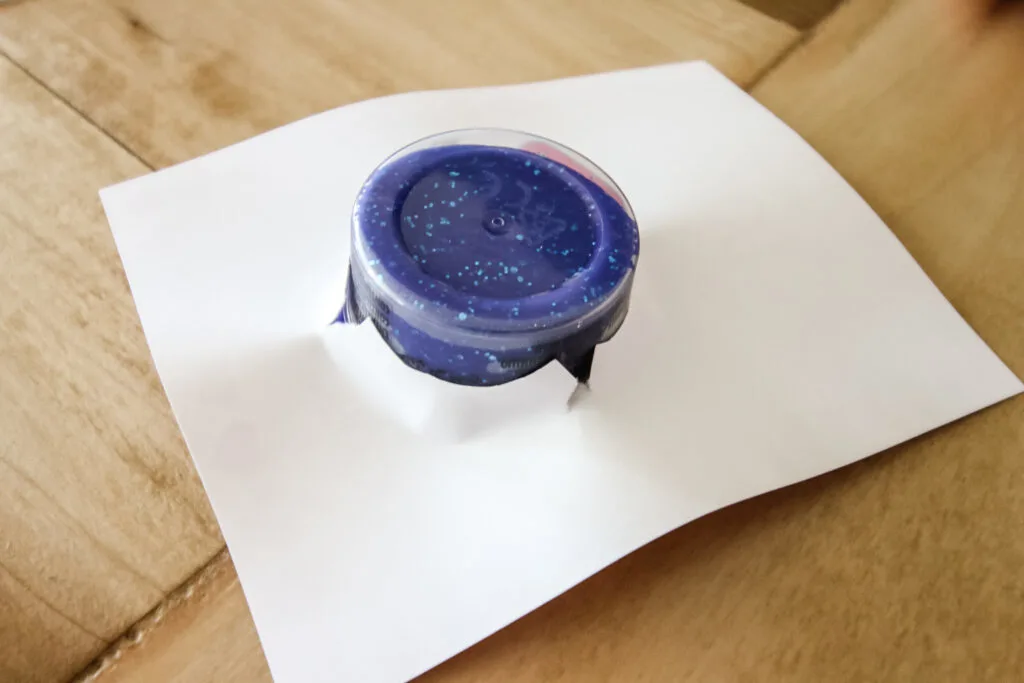 STEP 3: Sign the cards
It's much easier if your kids sign the cards before adding the play doh.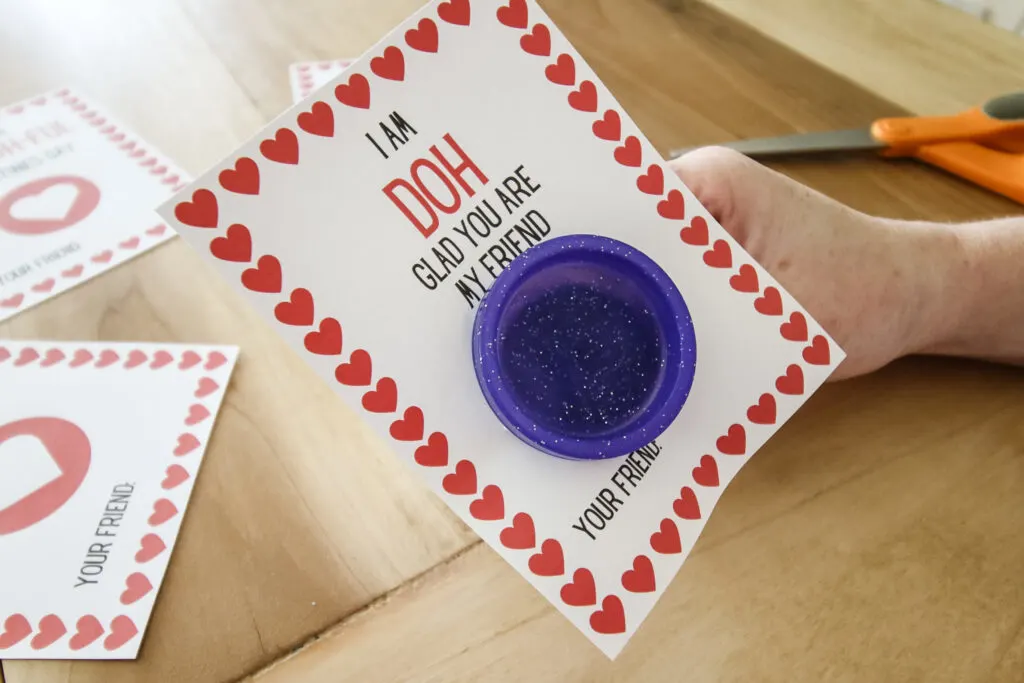 STEP 4: ADD PLAY DOH
Insert the play doh in the holes and get ready to pass them out!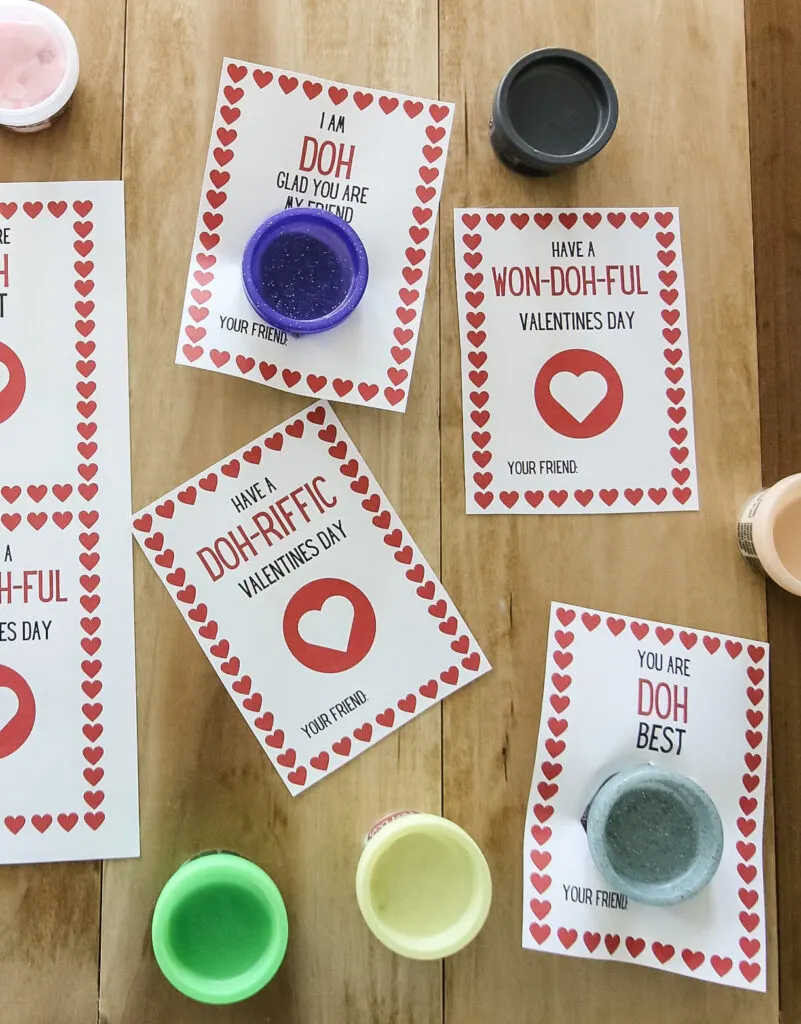 Play Doh Valentine Free Printable
Get my Play Doh valentines in a free printable PDF as a part of our FREE printables library! Click here to get access or use the widget below!