Looking for a simple gift to give to kids at school? Here is a play doh Christmas gift idea with a DIY wooden stamper and free printable gift tag!
This is Luke's first holiday season in a preschool, and of course I wanted to do a little something for his classmates.
He only has 3 other kids in his class, but this could easily work for classes of any size!
Play doh is super popular with this age of kiddo, so I decided to make a simple play doh gift bag!
How to make a play doh class Christmas gift
These are super simple and fun gifts to give out to kids in class!
What you need for a play doh class gift:
Cookie cutters (check your dollar store for packs of cookie cutters at a good price)
Wooden play doh stamps (see below)
Gift bag or treat bag of choice
Want to take this gift to the next level? Pair it with a free printable Christmas playdough mat!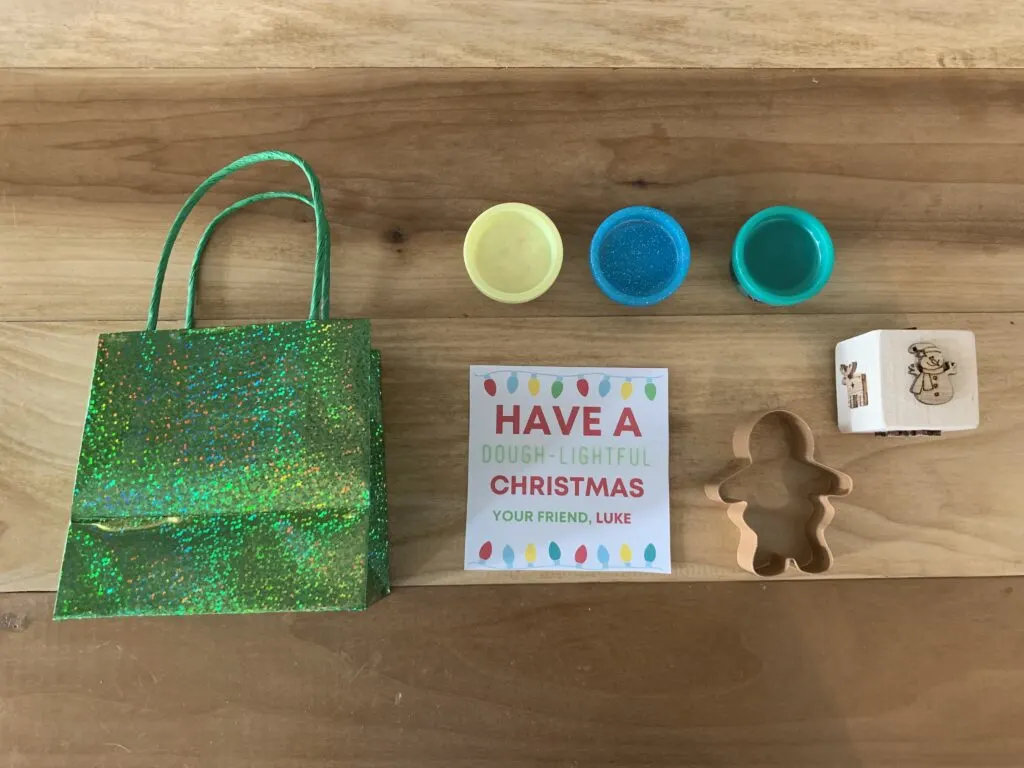 Into each bag I put 3 small play dohs, a cookie cutter, a wood stamp, and a little gift tag! Super simple!
If there are more kids in the class, you can definitely do just 1 play doh. I just had the huge pack of them and only 3 bags to make!
I chose to put mine in small gift bags. I would have preferred the clear goodie bags tied with ribbon, but my Walmart was out of them and I didn't feel like shopping around!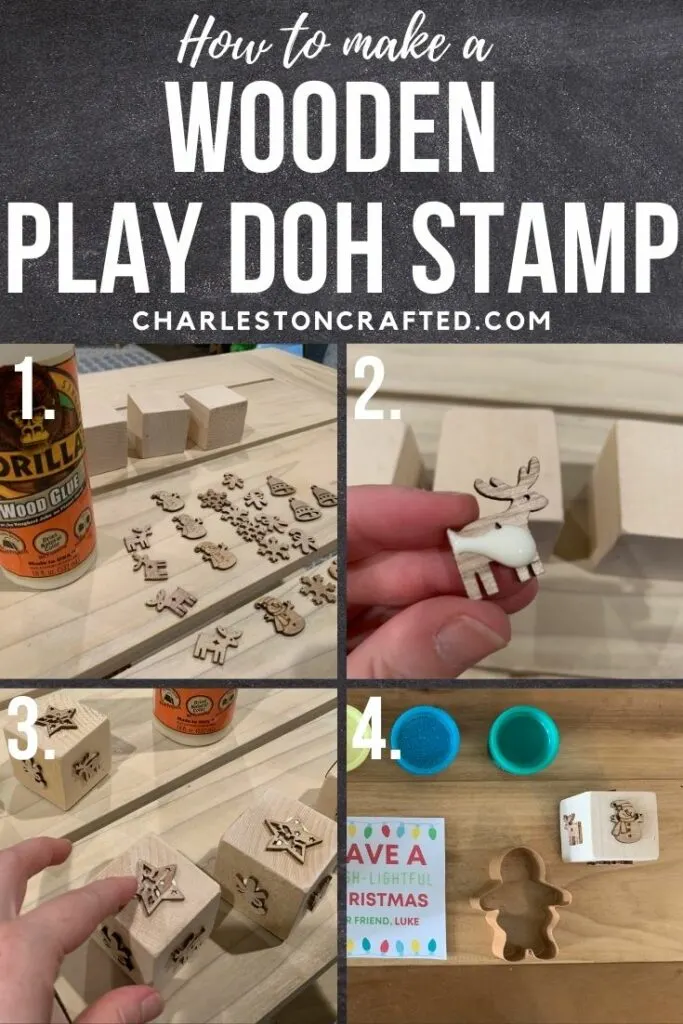 How to make a wooden play doh stamp
This stamp is totally optional for this gift (a cookie cutter + play doh is plenty!) but I was making them for my kids anyways, so I had the supplies on hand to make more!
What you need:
wood blocks, approximately 2″x2″x2″ (purchase or cut from 2″x2″ lumber)
What you do:
Be sure your wooden blocks are very smooth so as not to splinter small hands. Sand if needed.
Select six wooden shapes for each block.
Apply a small amount of glue to the back of the first shape and press into one side of the cube.
Let dry for 2-3 minutes, then rotate and repeat for all 6 sides.
Let dry completely over night.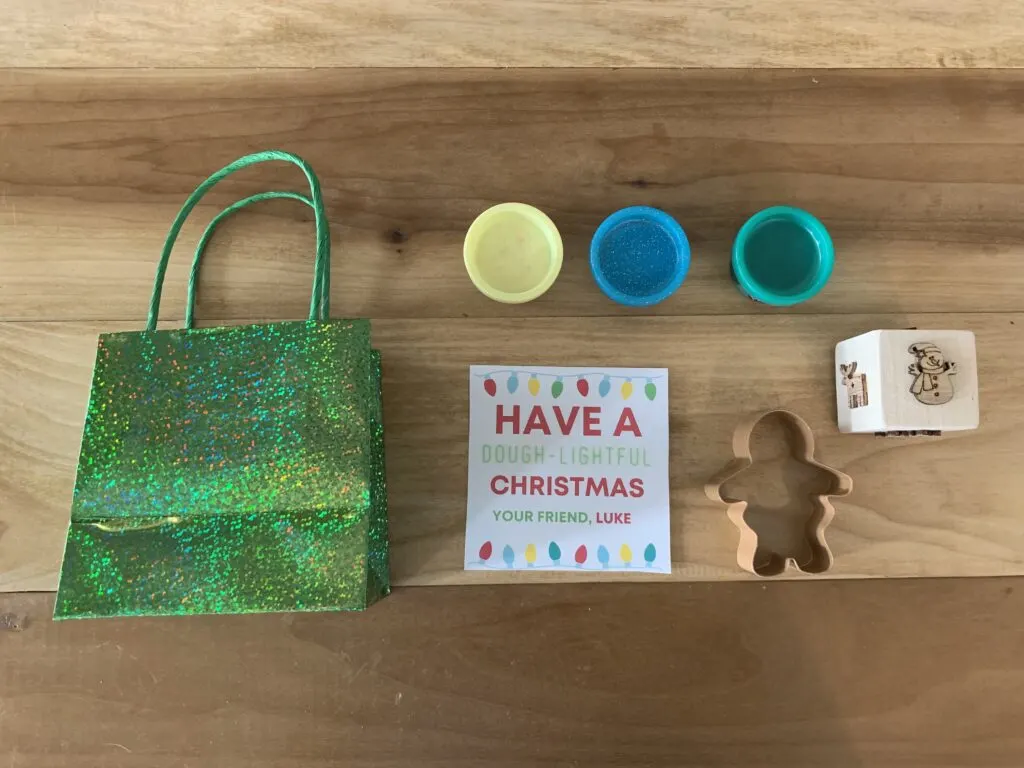 Free printable play doh gift tag
I have dropped the JPG of the gift tag that I used (without Luke's name on it of course) into my free printables library! Click here to access it!