Looking to do something different this year for Valentines day with your kids? Here's a fun and easy Valentines Day science experiment for kids!
I love celebrating Valentine's Day with the kids! It's just fun to do things hearts and red and pink for a few weeks leading up to the big day.
One thing that is always a hit with my kids is baking soda + vinegar crafts. You know, your basic science fair volcano!
This is that – on a super small scale. It's fun to make these baking soda hearts fizz!
This occupied my kids for about 15 minutes, which, considering they are 2 and 4, I will take!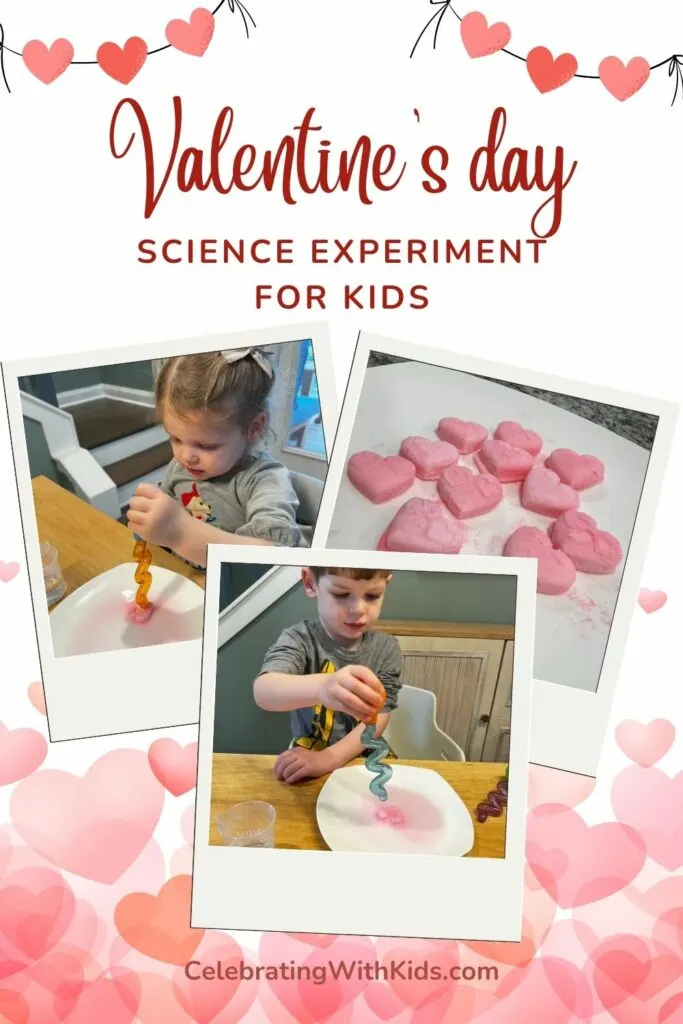 Valentines Day science experiment for kids
Supplies needed:
Baking soda
White vinegar
Water
Red or pink food coloring
Bowls
Spoon
I did not have my kids wear goggles for this project, but best safety practices would be wearing eye protection!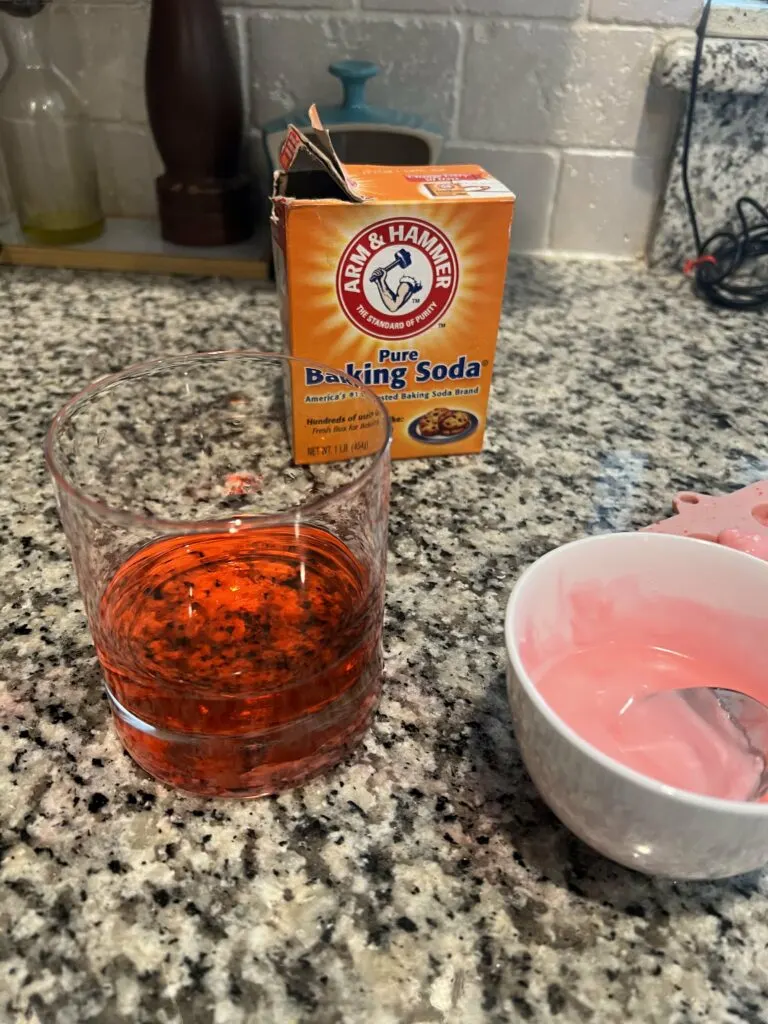 How to do this science experiment
STEP 1: Prep
Mix a few drops of red or pink food coloring into about 1/4 cup of water. Stir to combine.
Add 1/4 cup baking soda to a second bowl. Slowly add dyed water and stir with a spoon until you get a peanut butter consistency.
Spoon into heart molds.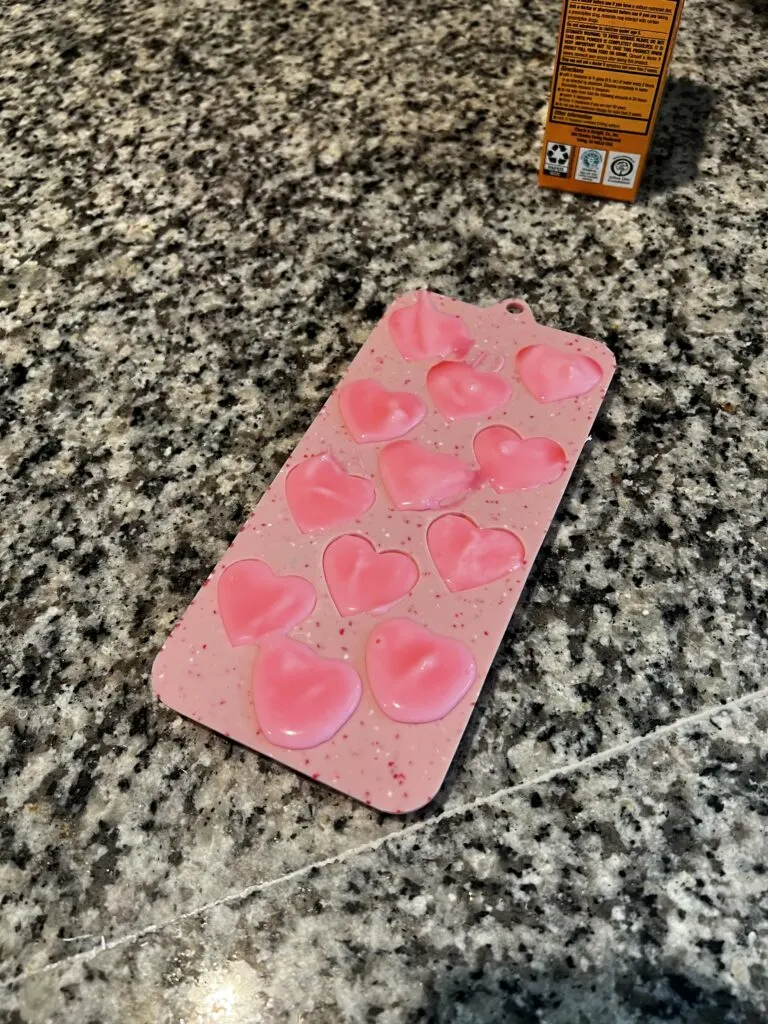 STEP 2: Freeze
Place the heart molds in the freezer overnight or until frozen solid.
Once frozen, you can pop out of the molds and into a plastic bag or container until you are ready to use them.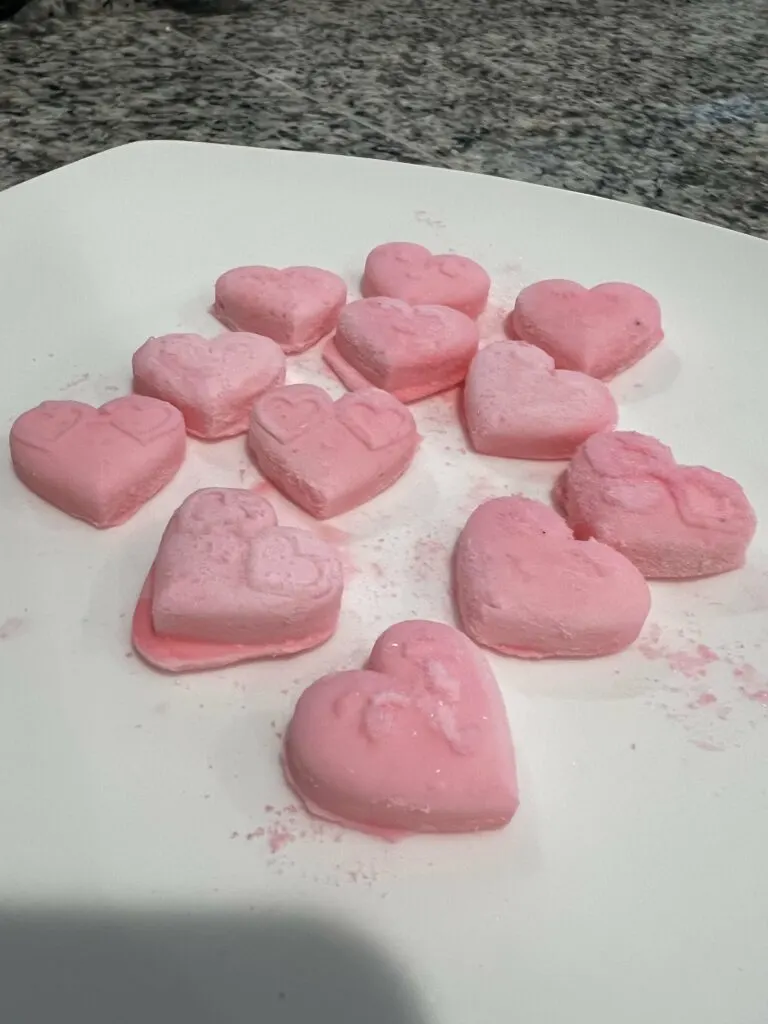 STEP 3: Pour vinegar
Give each kid a small bowl of white vinegar, a plate, and a dropper.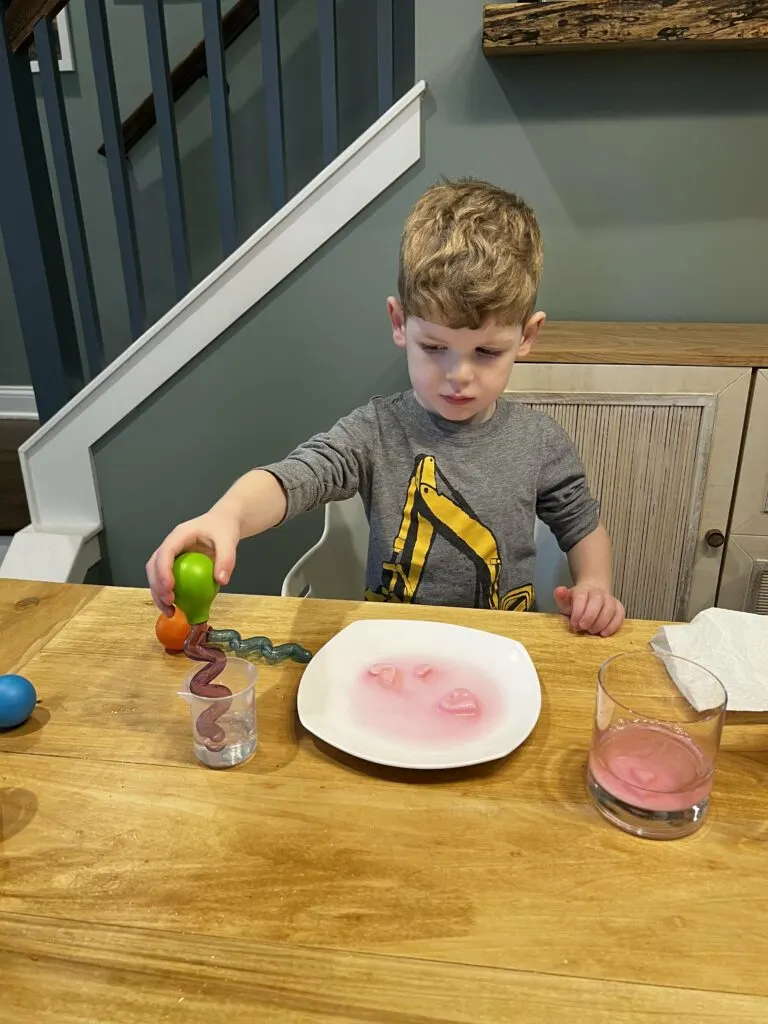 STEP 5: Fizz!
Let the kids dribble vinegar onto the hearts and watch them fizz!
Note that it helps to dump the plates off occasionally for a fresh, clean slate and the bubbliest effect.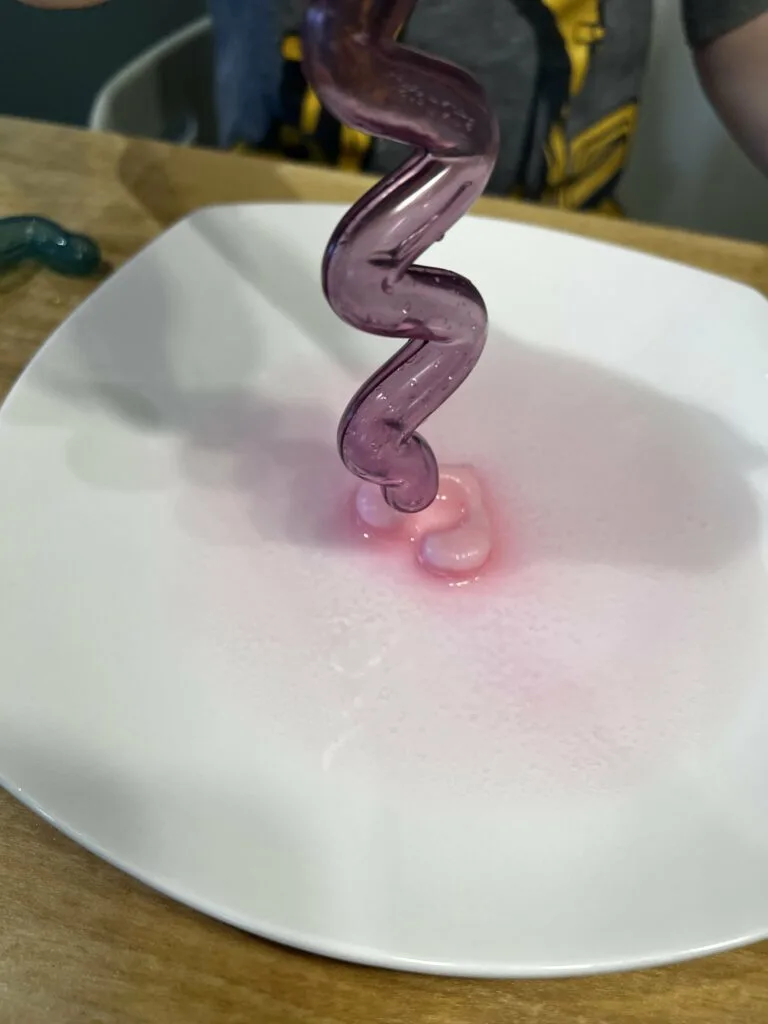 You can also drop the hearts straight into a couple of inches of vinegar in a glass for another bubbly effect!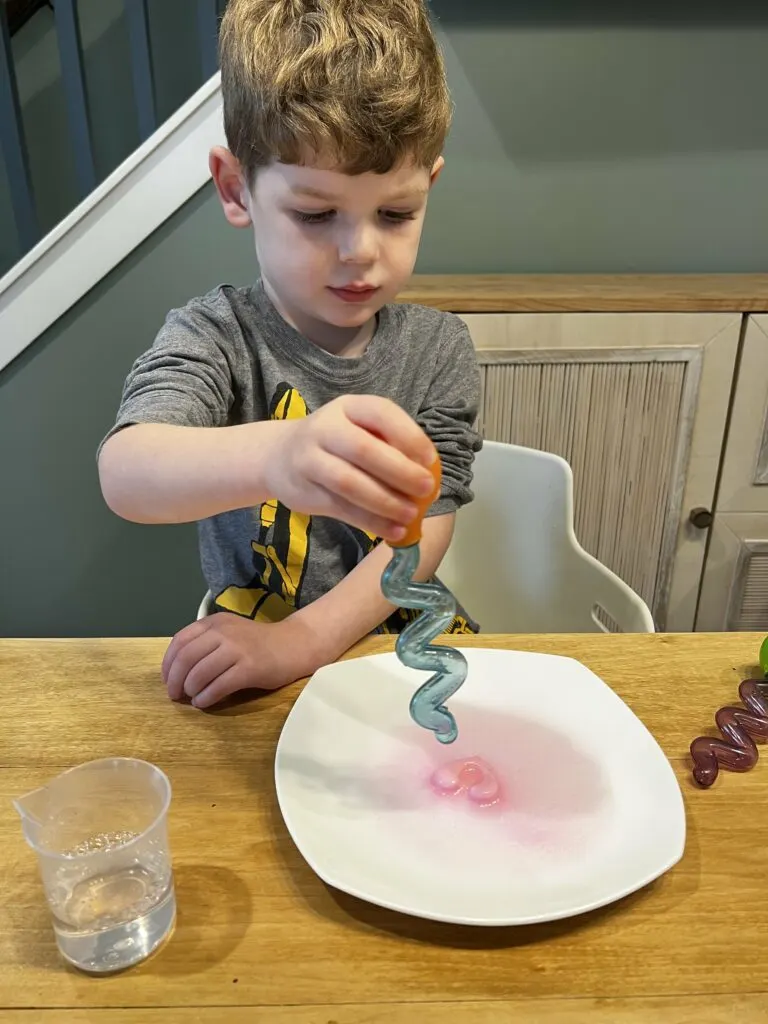 This was so much fun and a great way to talk about science leading up to Valentine's Day!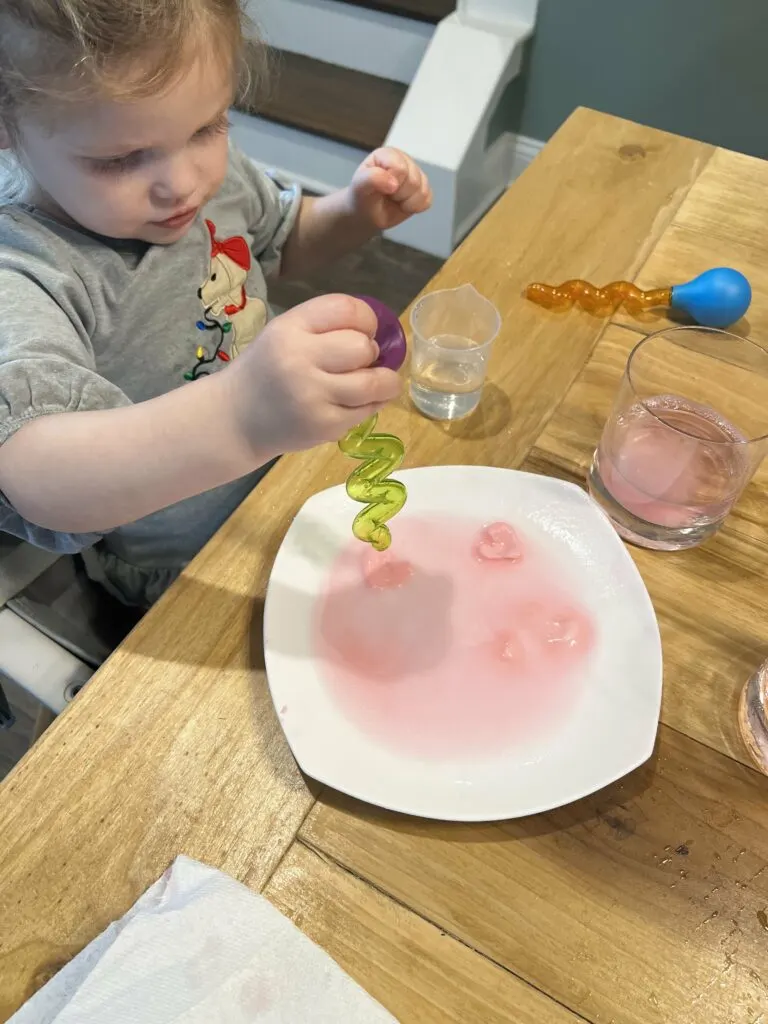 Are you doing any fun science games for Valentines Day?!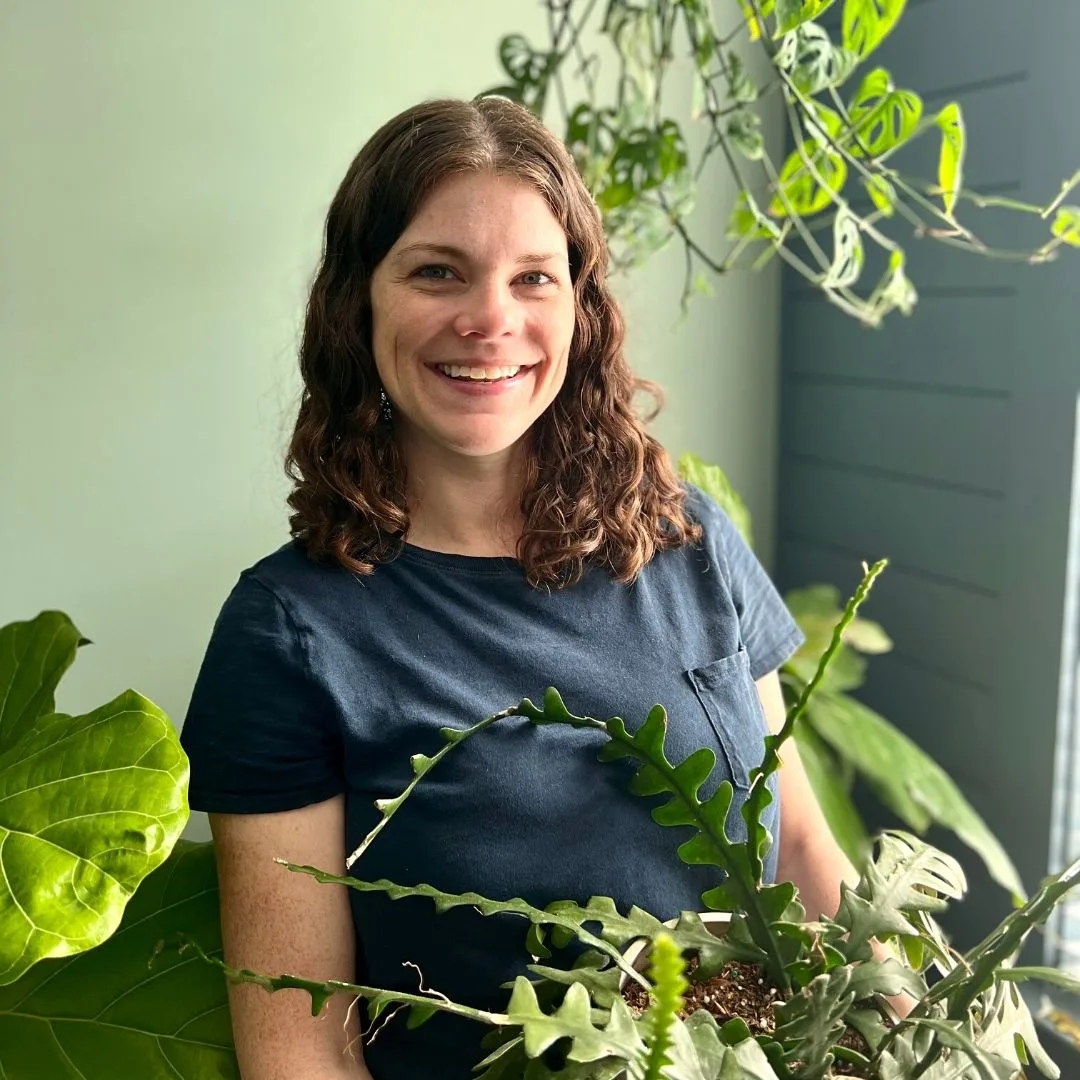 Hey there, I'm Morgan, the creative mind behind CelebratingWithKids.com! As a parent of two lively little ones, I've made it my mission to turn ordinary days into extraordinary adventures, sharing playful activities, thoughtful toy reviews, and delightful printables to help families celebrate every moment together. 🎉👨‍👩‍👧‍👦🎈