Want to make Valentine's Day extra special this year? Here are a ton of cute and easy Valentine's Day recipes to try!
I love making Valentine's Day into a multiple-week long affair. It's just so fun to squeeze as much joy as possible out of these "hallmark holidays" with kids.
The good thing about spending a fun Valentine's Day with kids is that they don't expect to be wined and dined and roses and diamonds. They just want to have fun!
A really fun way to celebrate Valentine's Day is with love of Valentines Day treats for kids! They will love getting extra baked goods, special breakfasts, and little treats leading up to the holiday.
Some of my favorite simple Valentine's food ideas for kids:
Anything cut with a heart shaped cookie cutter
Red velvet everything
Store bought treats dipped in pink or red candy melts
Strawberries with anything
Pink and red sprinkles on any favorite treat
Here are my favorite Valentine's recipes for kids!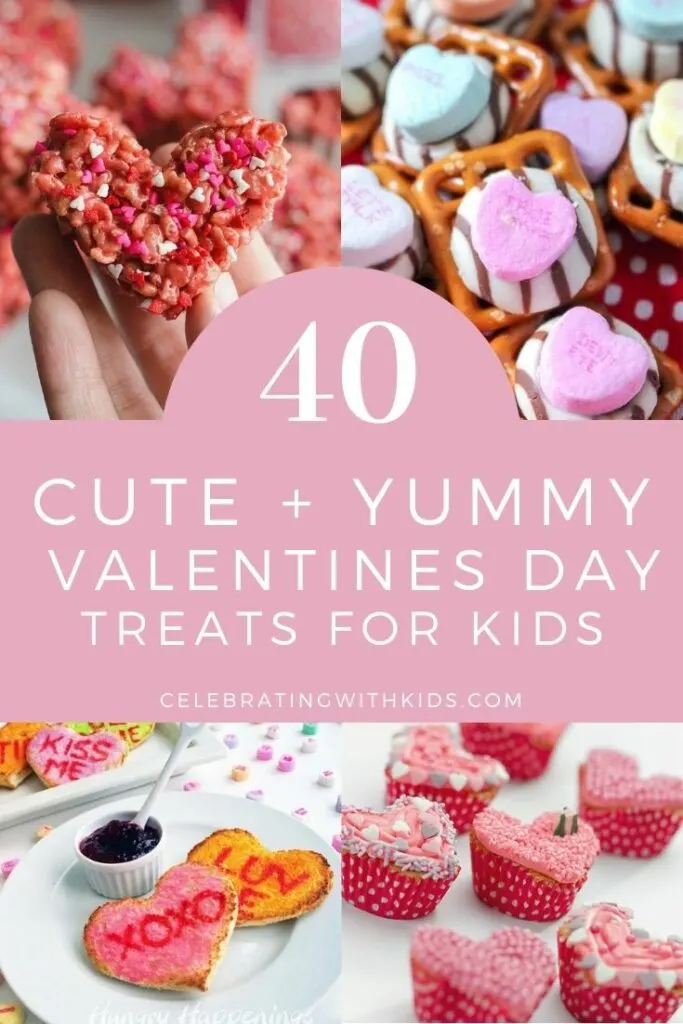 Cutest Valentine's Day recipes for kids
Make Valentine's Day extra special with these treat recipes for your kids!