Wondering how to make a leprechaun trap? Here is how to make a simple and fun leprechaun trap from an oatmeal canister!
St Patrick's Day can be a super fun holiday for kids – just make it about being silly, wearing green, and catching leprechauns!
My 3 year old got so excited this year to catch a leprechaun with his very first leprechaun trap.
We built this leprechaun trap out of an oatmeal container. Some people use shoe boxes or cereal boxes, too.
DIY leprechaun traps are a fun and easy craft for kids to make to get excited about St Patrick's Day!
Be sure to check out our St Patrick's Day ideas!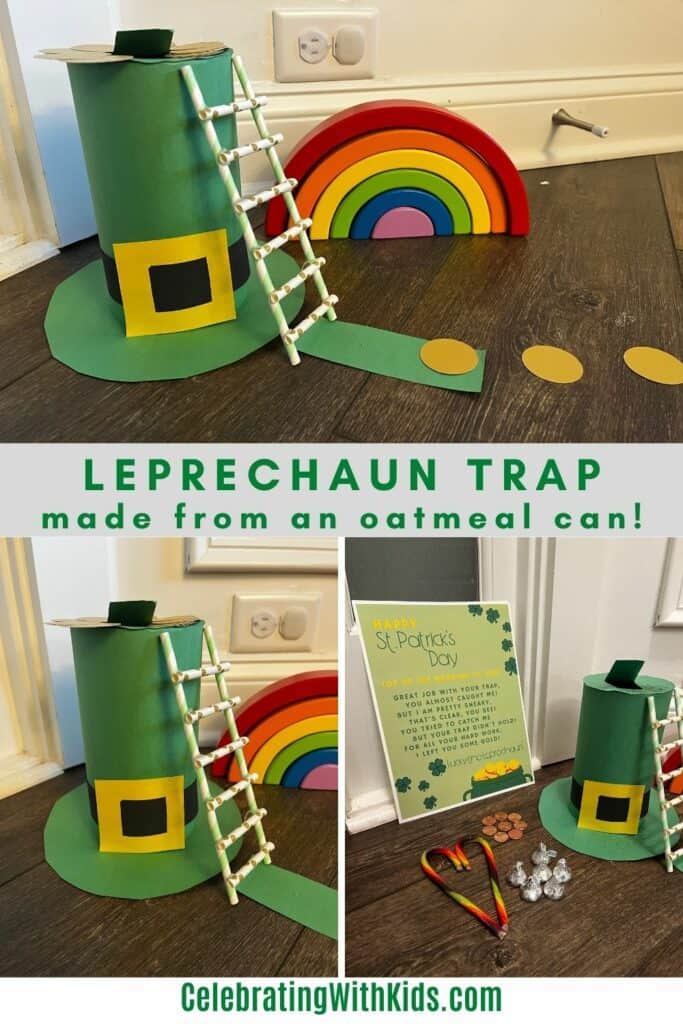 How to build a leprechaun trap
The exact steps I used are in the how to card below. This is a guide to work with any type container.
Start with your box or canister. I chose an oatmeal container to create a top hat.
Wrap in craft paper. Add any construction paper decor, like the belt on the hat.
I used double sided tape to attach paper to the container.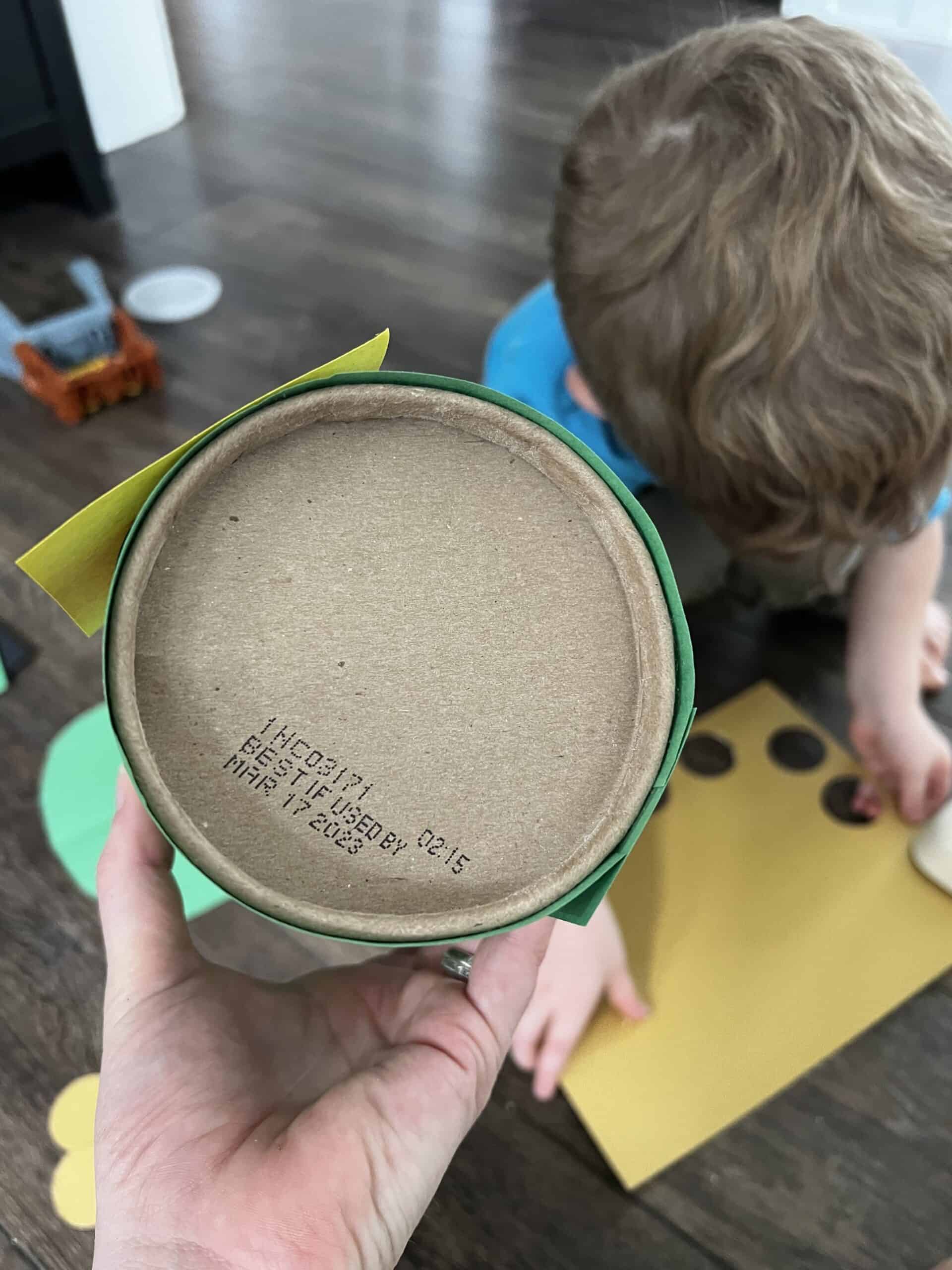 Add a lid. Be sure to cut a flap in your lid for the leprechaun to crawl into.
Make a ladder! Use hot glue and popsicle sticks, pipe cleaners, or paper straws.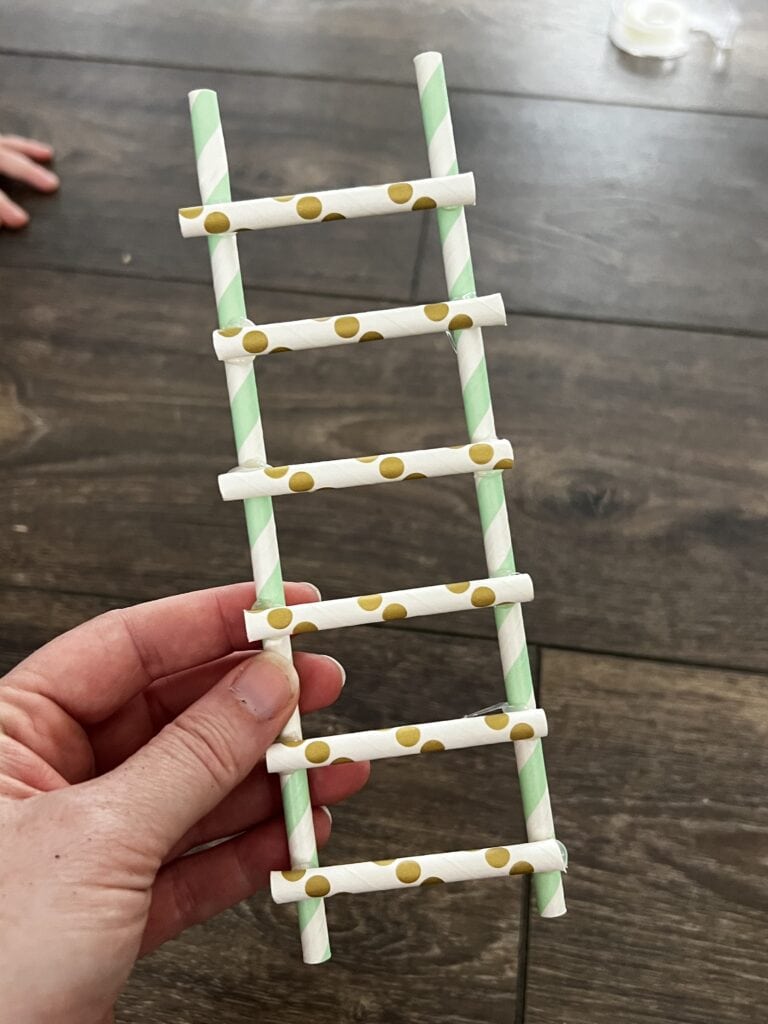 Decorated with gold coins, shamrocks, glitter, or lucky charms cereal.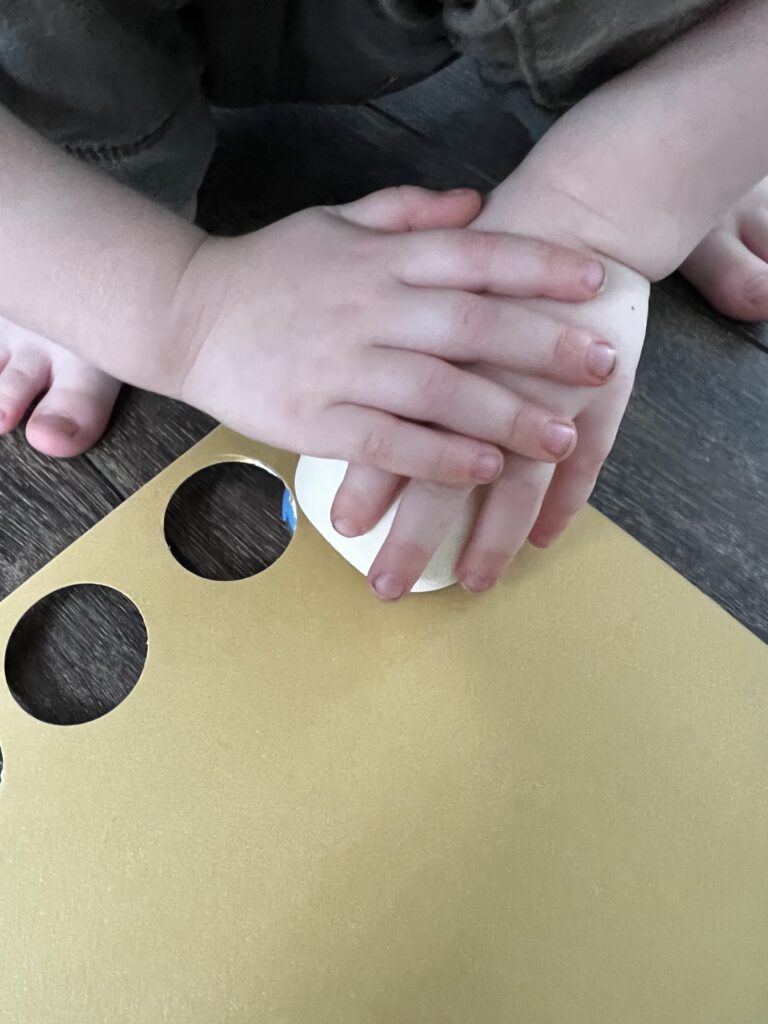 I let my 3 year old punch out circles from gold paper. We used that to make a trail from the door to the trap to entice the leprechaun!
We added a trail of the paper gold coins from the trap to the front door for the leprechaun to follow to the trap. This was actually my 3 year olds idea and I LOVE IT!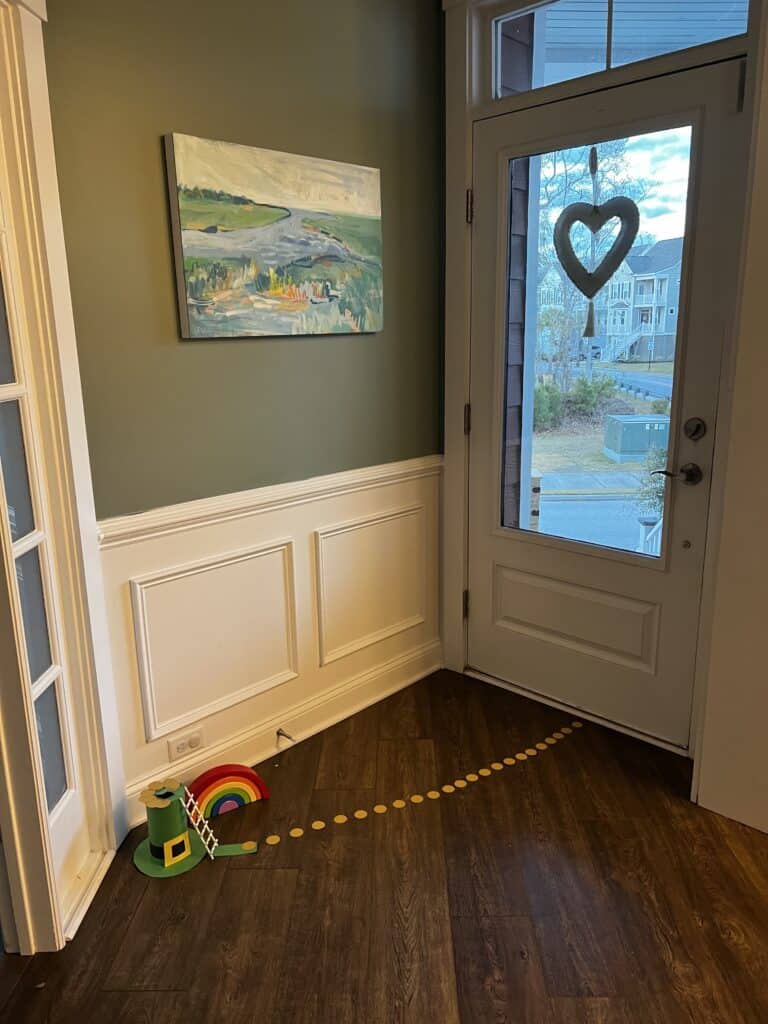 He also wanted to set out his rainbow stacking toy… because leprechauns love rainbows. Gotta love that sweet boy!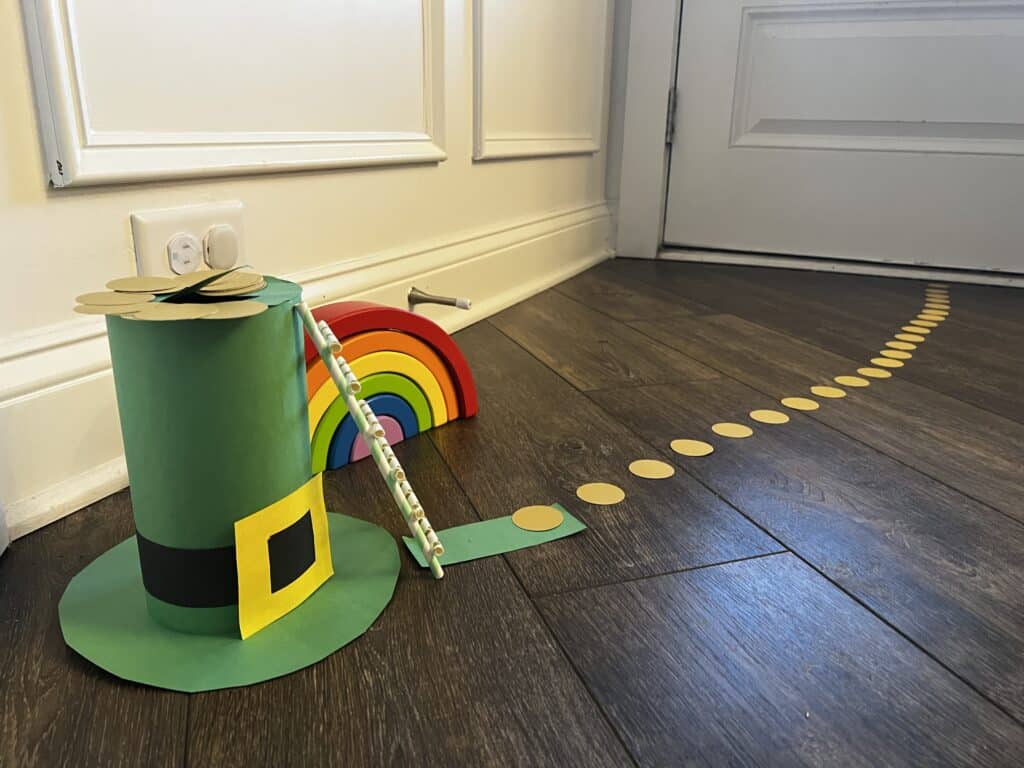 Pair your leprechaun trap with a printable leprechaun letter and these pot of gold treat ideas for a fun St Patrick's Day morning!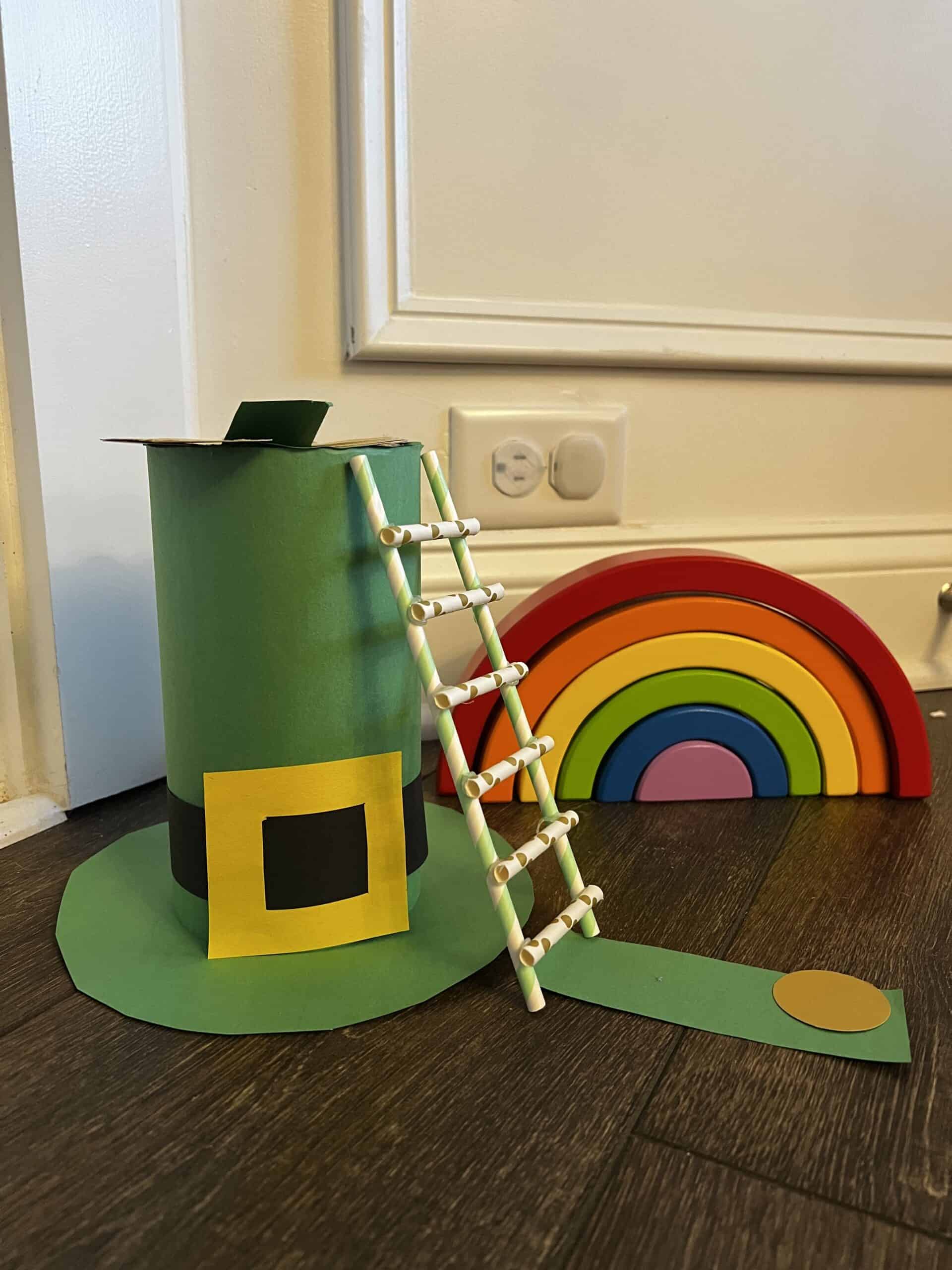 How to build a leprechaun trap
Here's a super easy way to make a leprechaun trap!
Materials
Oatmeal canister
Craft paper
Glue
Paper straws
Double sided tape (or glue)
Tools
Scissors
Hole punch
Hot glue gun
Instructions
Wrap your canister in green paper. Cut to size and stick on with double sided tape
Cut a strip of black paper and a square of yellow or gold paper. Cut 2 slits in the yellow paper, string the black through, and tape the belt onto the hat
Cut a green circle from paper and use that as the base of the hat (I did NOT glue this on but you can)
Trace the lid of the oatmeal container onto green paper. Cut out, then cut a flap. Use hot glue to glue to top of container - WITHOUT the lid on
Now, make a ladder. Use 2 full paper straws and cut 2 others into thirds. Hot glue together to make a ladder
Make gold coins. Hole punch gold paper (I used 1.5" hole punch)
Decorate with rainbows, glitter, shamrocks, or stickers!