Considering purchasing a bassinet for your Mockingbird Stroller? Here is everything that you need to know about the Mockingbird Carriage.
We are big lovers of our Mockingbird stroller. BIG TIME!
Click here to read our Mockingbird Stroller Review!
Click here to read our Mockingbird Double Stroller Review!
We had the single stroller for over a year when we upgraded to the double stroller for our new baby!
With our son, we didn't get the Mockingbird until he was old enough to sit in the regular seat. But, prior to that, we had a Baby Jogger stroller and he sat in the car seat.
He hated being in the car seat! So, we vowed to get a bassinet for our stroller for our second child.
Here is everything you need to know about the Mockingbird bassinet.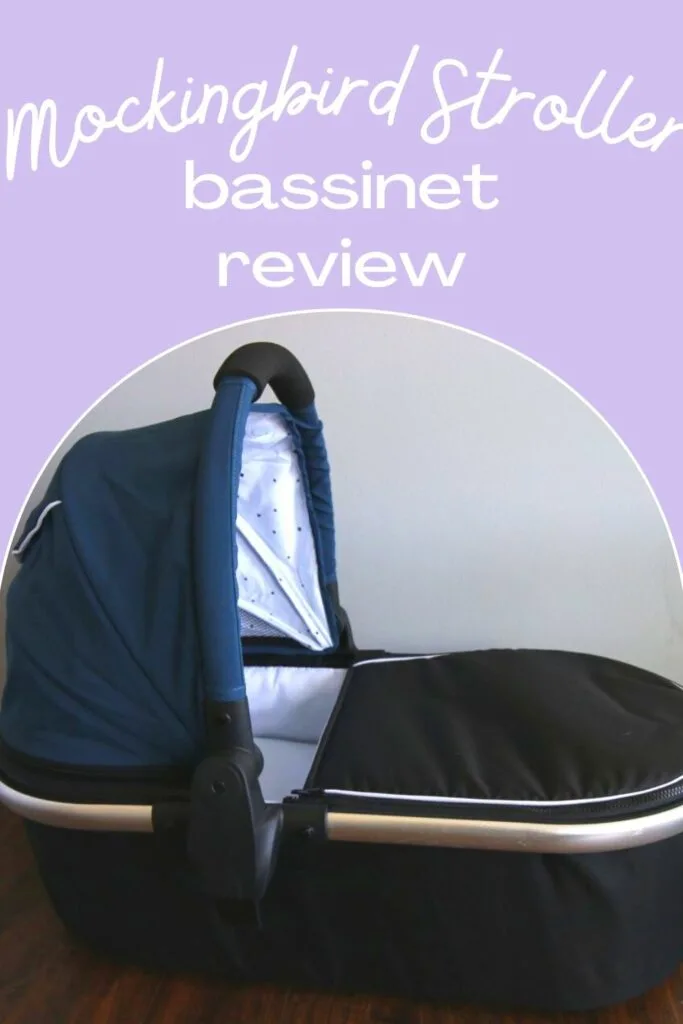 Mockingbird Carriage Bassinet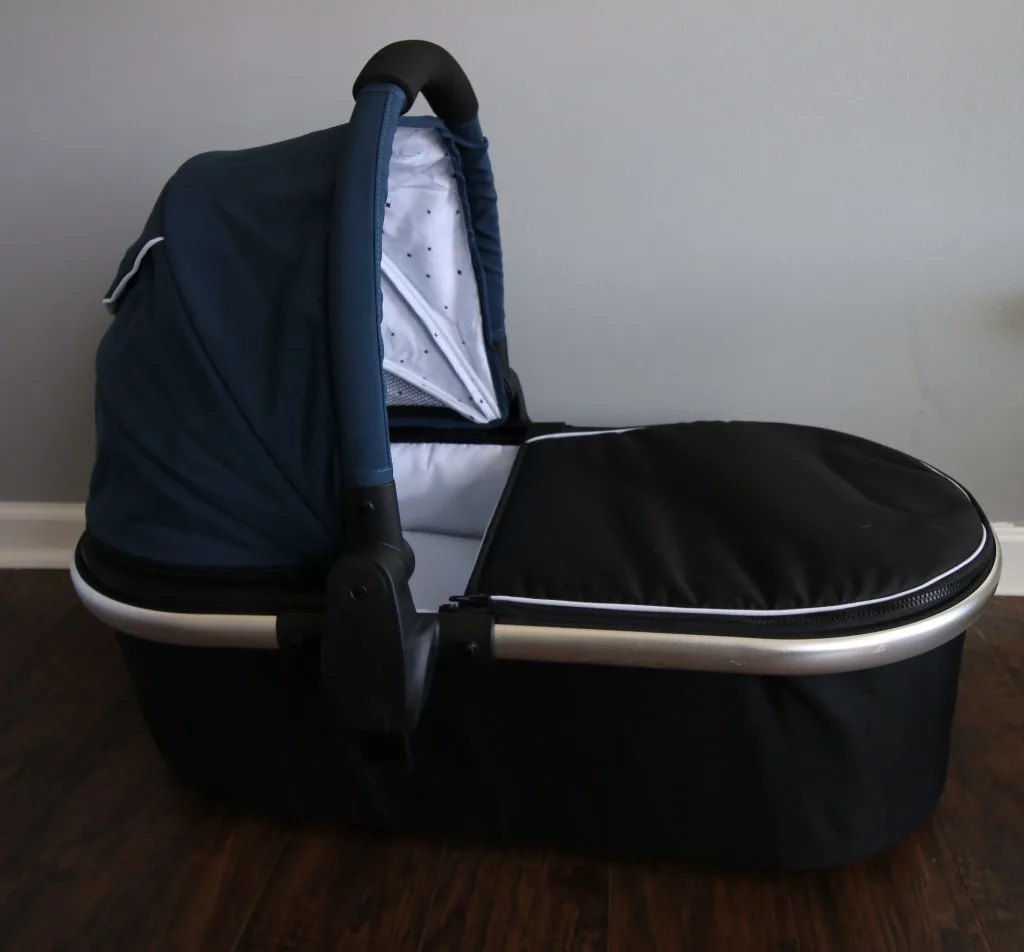 Mockingbird sells a bassinet that works with their strollers that they call the carriage.
Click here to buy the Mockingbird carriage!
The bassinet features a zipper cover over the feet, a canopy with a flap (and a magnet to hold it in place) and a removable mattress pad.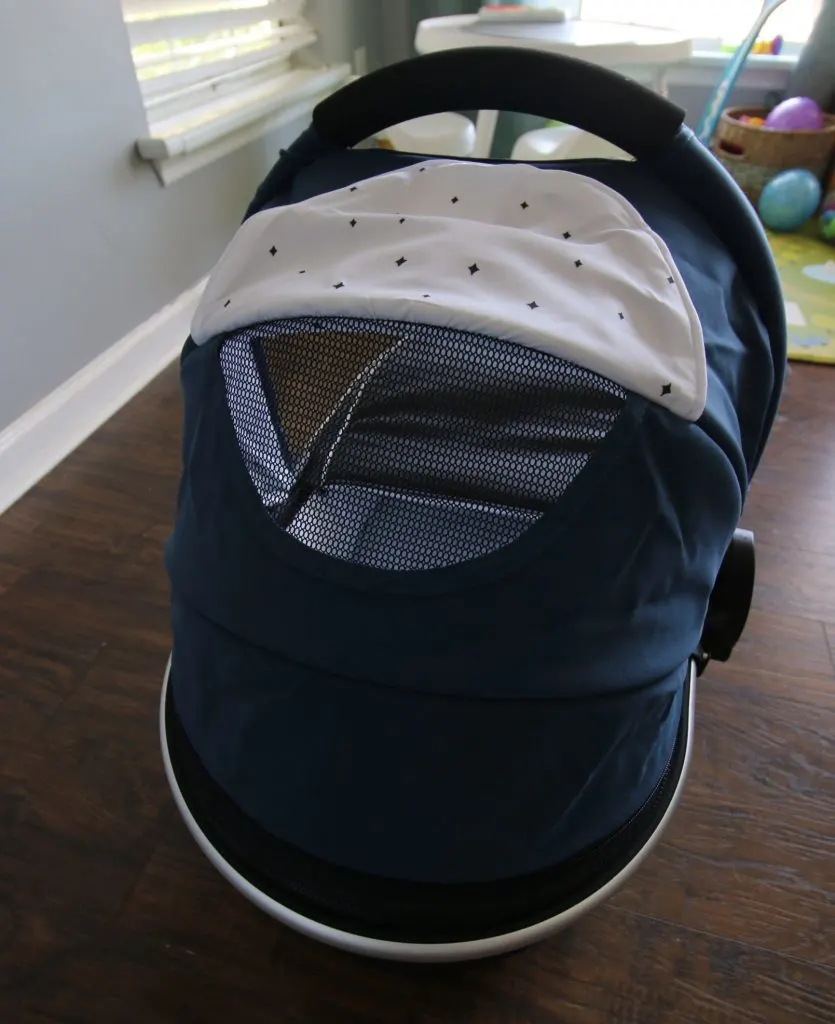 What colors does the bassinet come in?
Your choices are black, sky (light blue), or sea (a dark teal, what we have!) I recommend getting what matches your stroller.
The handle is black foam, not leather, and there didn't seem to be a choice on the liner – we got the raindrop dots.
How much does a Mockingbird bassinet cost?
The bassinet retails for $100. This is in addition to the cost of the actual stroller.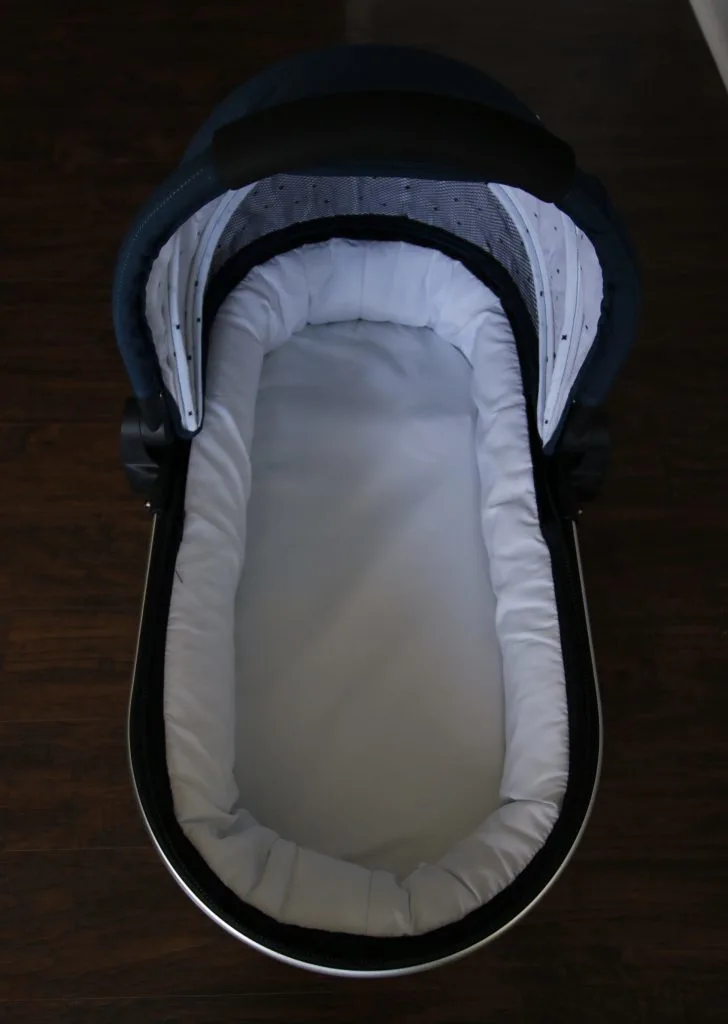 Do I need special adapters to use the Mockingbird bassinet?
No, the bassinet clips right into the same clips that your seat clips into.
The carriage can face either forwards or backwards but can only work in the top seat section – if you add a second seat kit, the bassinet won't fit there.
This is because of the cross-beam above the foot/wheel of the front of the stroller. It keeps the bassinet from clipping into place. We tried!
What are the dimensions of the Carriage Bassinet?
The Carriage is approximately 8.7 lbs, 30" long, 18" wide, and 23" tall with the canopy extended.
How do I clean the carriage?
The mattress has a cover that slips right off and can be washed in the machine. The rest is wipe-clean.
How do I assemble the carriage?
This stumped us at first! It comes fully assembled, but the base was all smushed and flat.
Unzip the top foot cover off. Remove the mattress.
Underneath that there are 2 metal bars. Pop them down to "open" the base and hold it up!
Then just replace the mattress and zipper cover. Easy!
You can read about which car seats are compatible with a Mockingbird stroller here!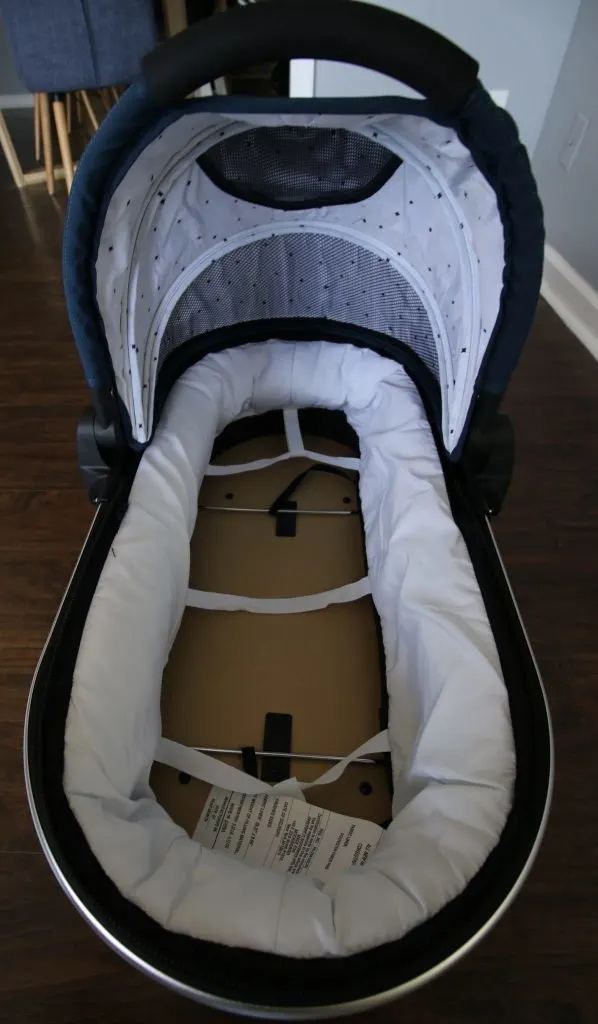 Any more questions about the Mockingbird carriage bassinet?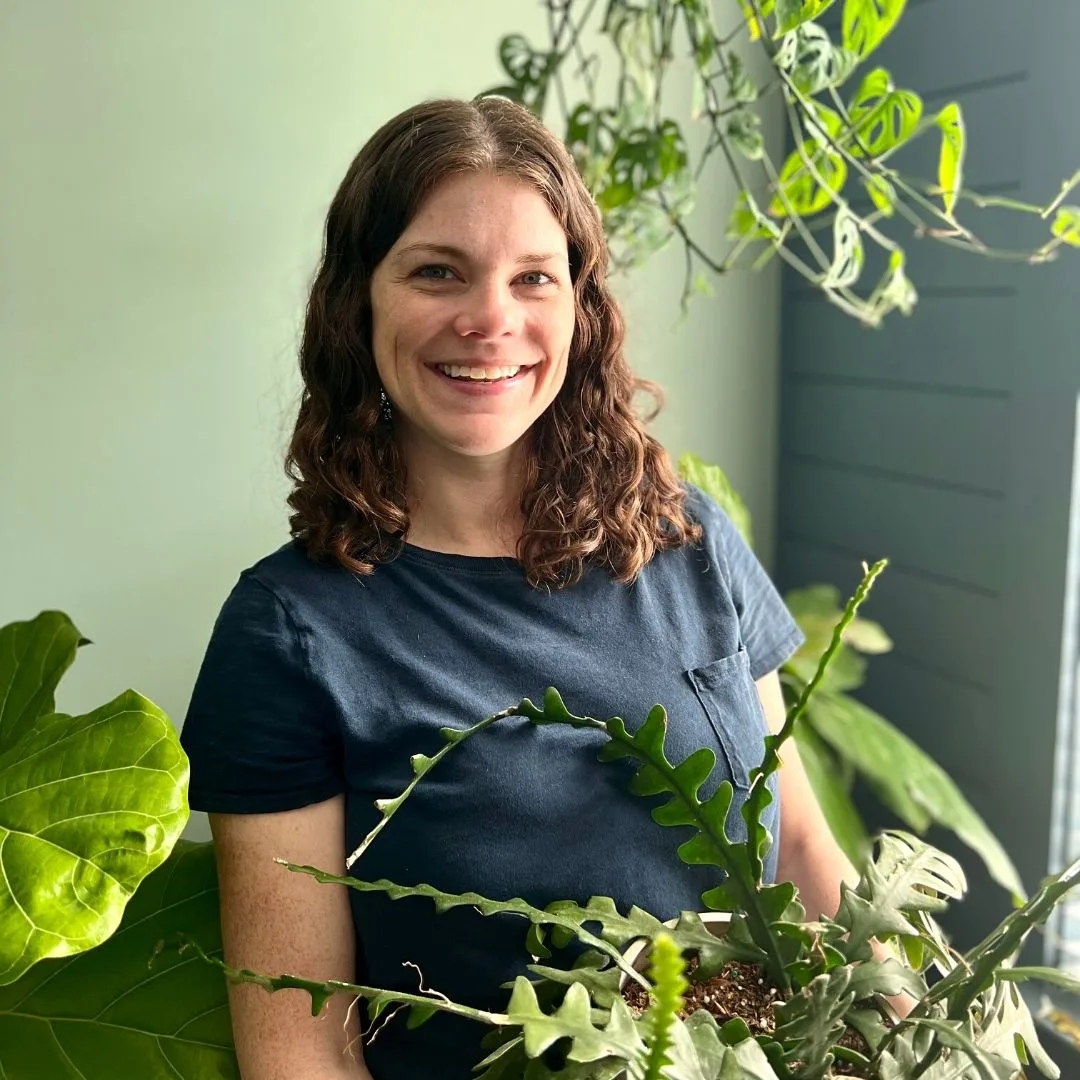 Hey there, I'm Morgan, the creative mind behind CelebratingWithKids.com! As a parent of two lively little ones, I've made it my mission to turn ordinary days into extraordinary adventures, sharing playful activities, thoughtful toy reviews, and delightful printables to help families celebrate every moment together. 🎉👨‍👩‍👧‍👦🎈