Wondering how to fold a Mockingbird stroller? Here's how to fold and unfold a single or single to double Mockingbird stroller!
An important part of any stroller is folding it for use on the go.
Pre-pandemic, I took our stroller out and about all the time. Since staying home more, and my kids getting a little bigger, we don't travel with the stroller unless we are going to the zoo or somewhere major like that.
But, it's still important to know how to fold them.
We shared our full reviews of the Mockingbird stroller and the Mockingbird Single to Double stroller.
One of the big negatives is that it is bulky once folded.
One of the big positives is that it is VERY easy to fold one handed! Here's how.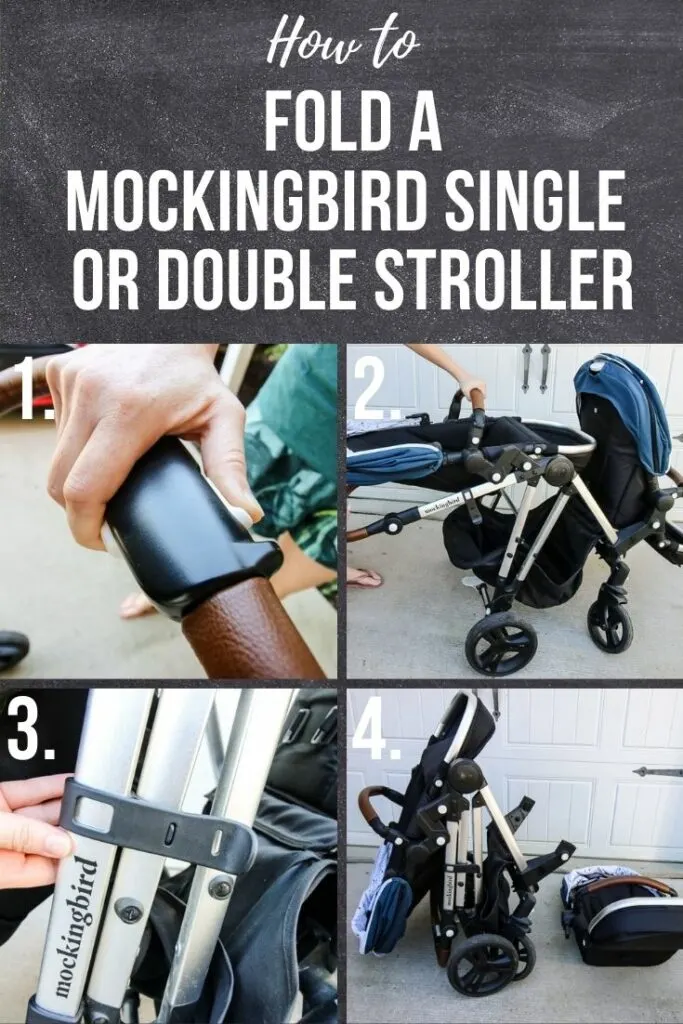 How to Fold a Mockingbird Stroller
Folding a Mockingbird is easy! Put your hand on the handlebar. On the inside, theres a button. Pull it in with your 4 fingers.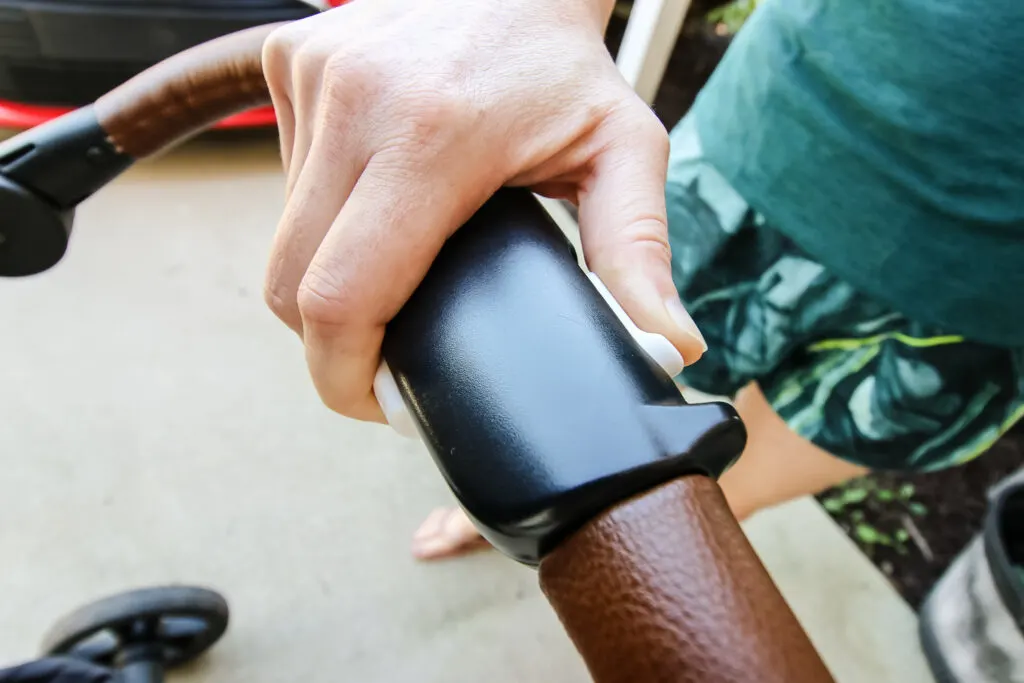 On the outside, theres a slider. Slide it with your thumb.
You have to do both at the same time!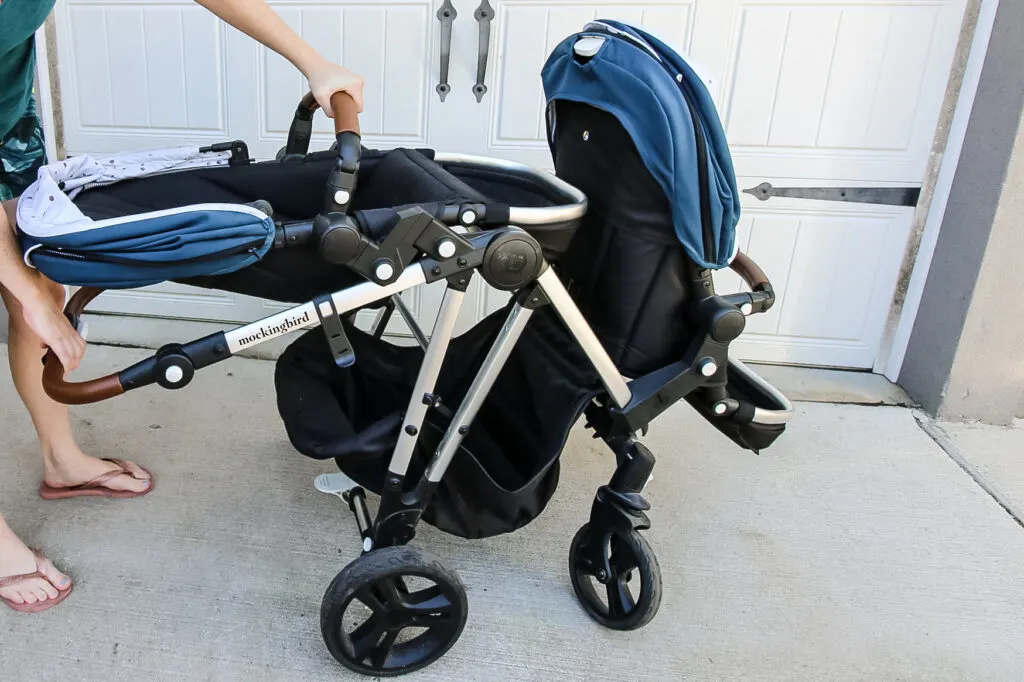 Push in and downward and the stroller will close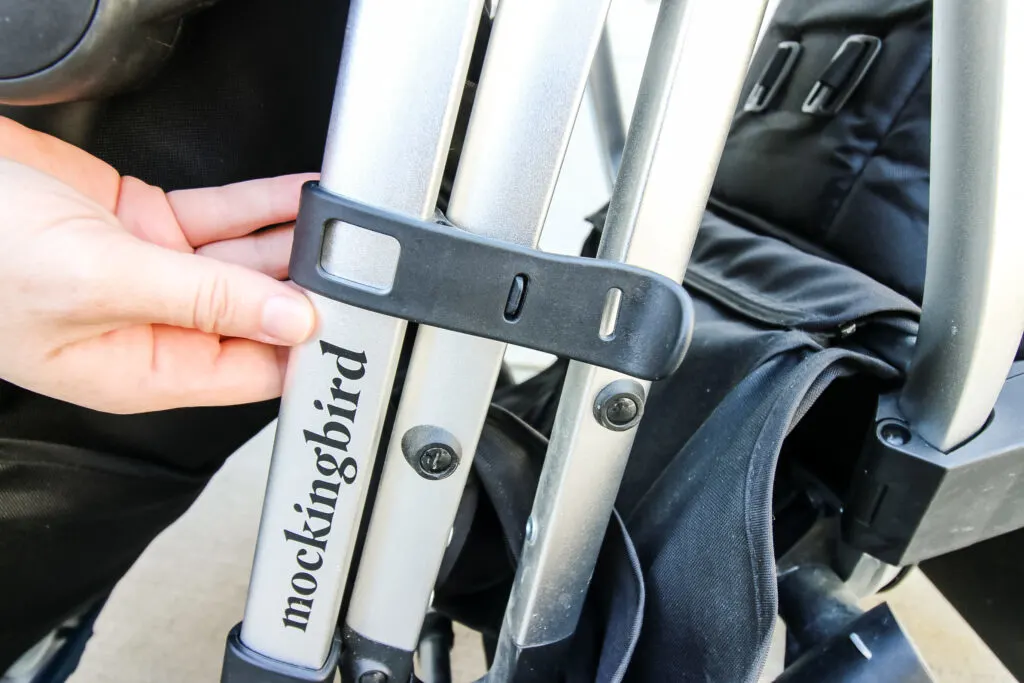 Clip the clip on the right side and it is secure!
How to Fold a Mockingbird Double Stroller
Follow the above steps to fold a Mockingbird double stroller.
But then, you might want to take the lower seat off. This really helps making it lighter and less bulky!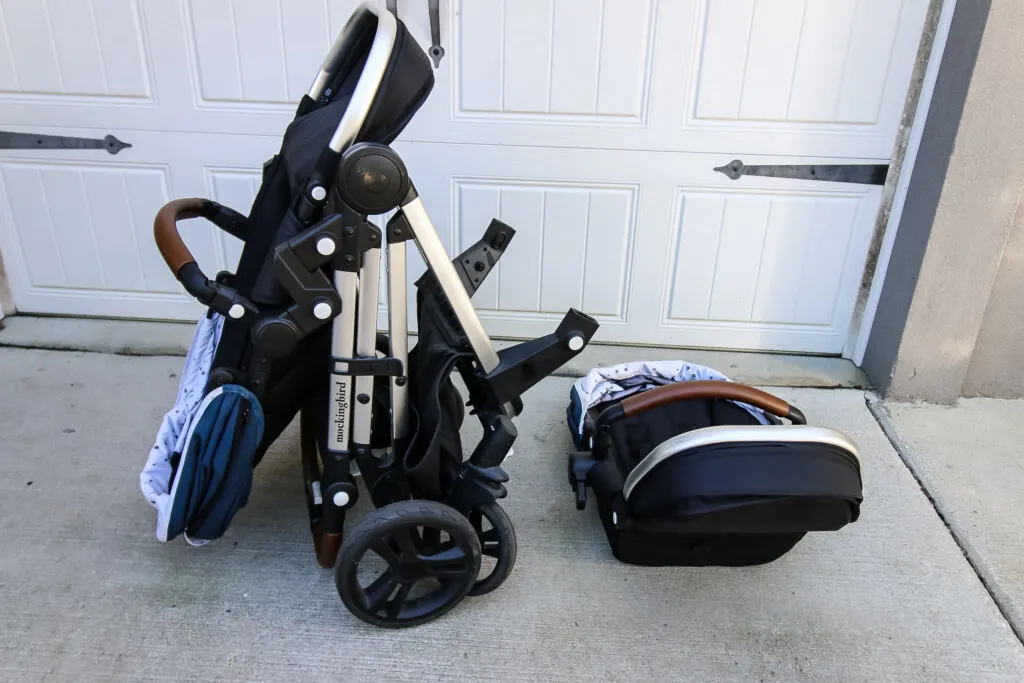 How to Unfold a Mockingbird Stroller
Gently pull on the clip to unlatch the stroller.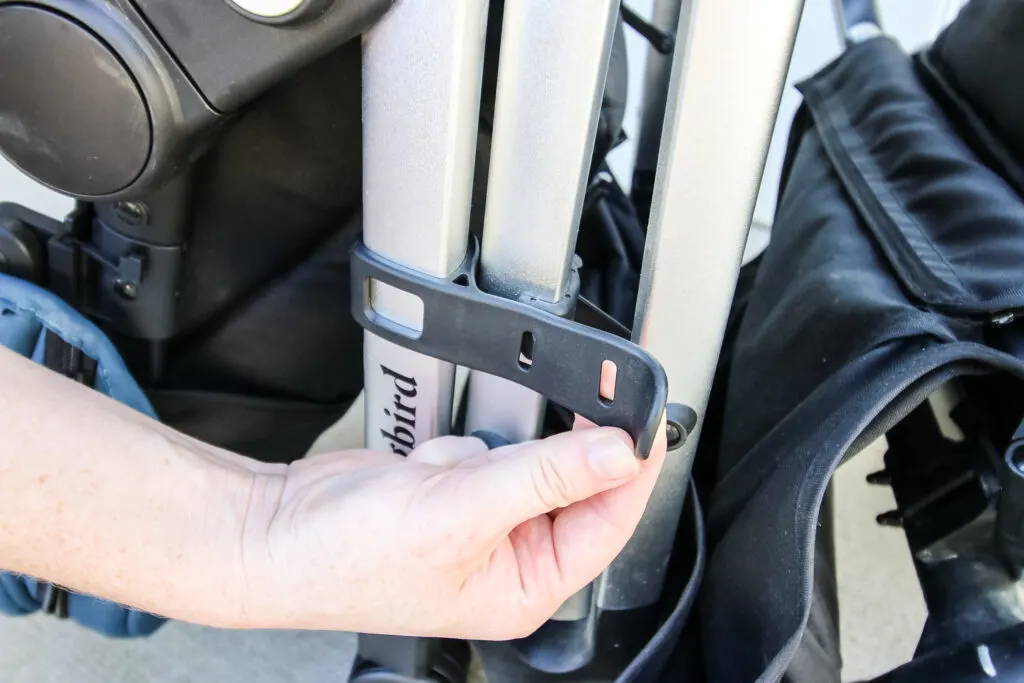 Then, pull out on the handlebar and it will fold out. You will feel it click into place.
That's how easy it is to fold a Mockingbird stroller!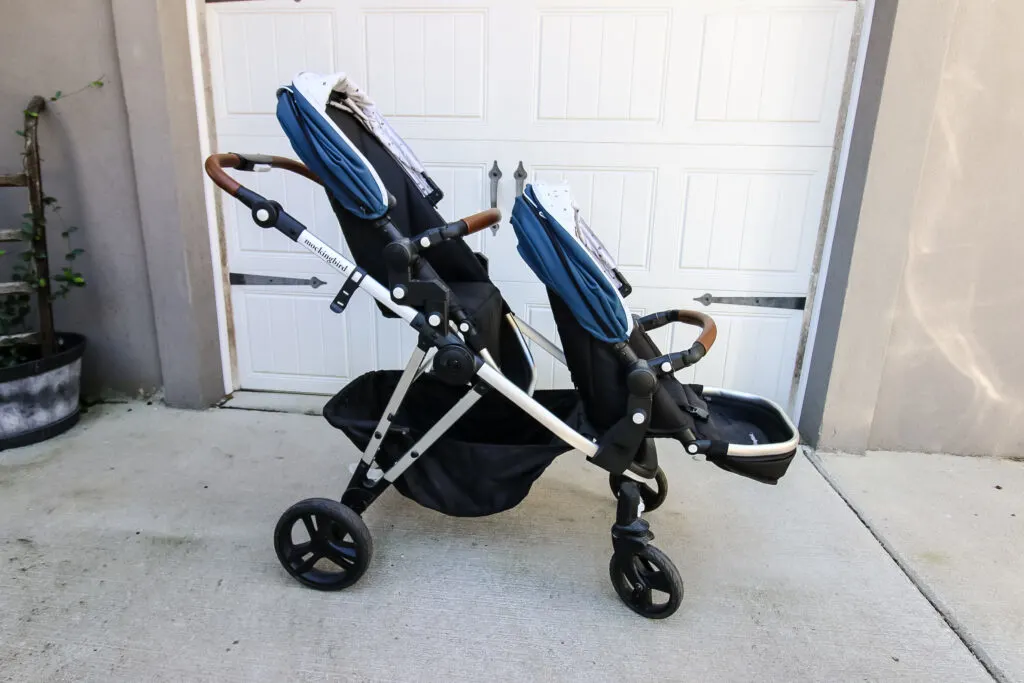 Any questions?!