Find the perfect screen-free gifts for kids with our comprehensive guide. From educational toys to creative playsets, explore a world of imagination, social skills, and physical activities, all without the screen time.
Shopping for gifts for your kids can be a lot of fun. It's all worth it to imagine how excited your kids will get unwrapping things!
While screens are a unavoidable part of life at this point, I do try to reduce screen time whenever possible with my kids.
For that reason, I try to focus on gifts the foster creativity and encourage active play.
Today I want to share some of my favorite screen free gifts for kids that helped promote imagination, social skills, and physical activities.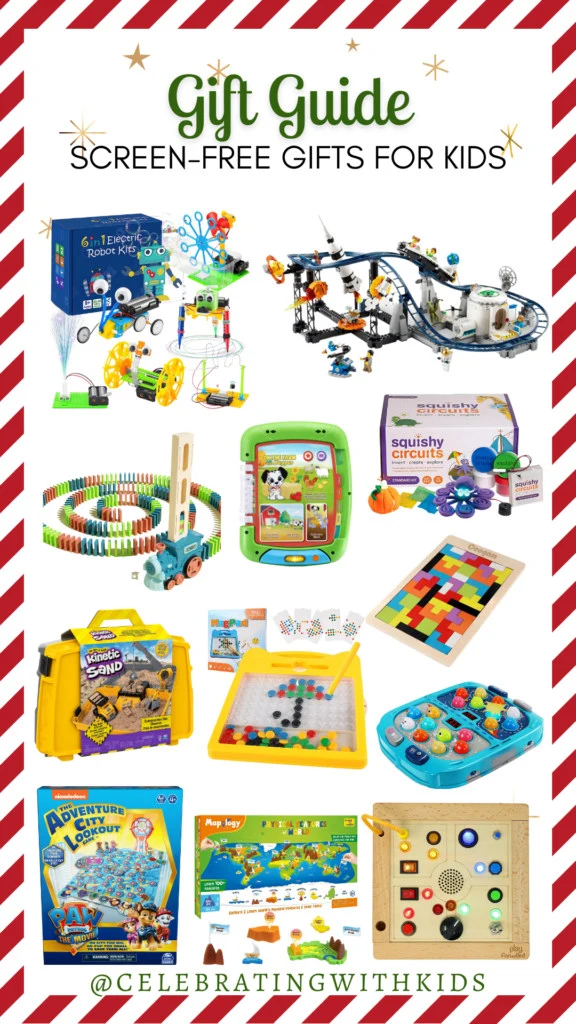 The best screen-free gifts for kids
Here are our favorite screen free gift ideas for kids!
This screen-free audio player lets kids listen to songs, stories, and books independently. My kids LOVE theirs and we use them daily for rest time in their rooms. Be sure to read my complete Storypod review!
One of the best things that I have gifted by kids is a Koala Crate membership! They love getting the craft kits in the mail each month, and they have also learned a ton of new concepts from the themed crates! Check out my complete Koala Crate review!
Busy kids who are easily distracted by screens will be really entertained by this robotics kit! Building robots is active and physical and involves using your brain – win win!
Kids who love figuring out how things work will enjoy this circuit kit, which uses squishy clay to build and complete various interactive circuits!
This jigsaw puzzle has tetris vibes and will keep your kid busy for a long time. This would be fun in the car with a lap board, too!
Discover the wonders of the world through play! This 3D puzzle game lets kids explore the different physical features of the world in a 3D way.
Educational fun in every letter! This is an ABC popper toy that has several games that go along with it to teach younger kids their ABCs and basic spelling.
My kids got these in their stockings last year and they are a huge hit – we keep them in the car! They are light up poppers where you push the pops as they light up and it gets progressively harder as you go. Simple and fun – similar to a video game but screen free!
Build, dig, and play – Kinetic Sand Construction Site lets kids explore their creativity and imagination while keeping screen time at bay. A perfect sensory gift for kids ages 3 and up!
Kids will love drawing and erasing and using the little magnetic dots to create designs. Simple but fun screen free drawing toy!
Get ready to create a domino masterpiece! This STEM-based screen-free gift will keep kids engaged and entertained for hours with 200 colorful dominos.
Unleash the creativity with this LEGO Creator Space Roller Coaster! Watch your kids build their very own amusement park, complete with a roller coaster, drop tower, carousel, and more. It's a screen-free adventure of endless fun and imagination.
Unlock their magnetic potential with Magnet Movers! This screen-free gift, designed for ages 5 and up, comes with 39 magnetic pieces to inspire critical thinking skills and use in experiments. Never give magnets to a mouthy toddler or anyone who might swallow one!
Let their imagination run wild with My Fabulous Storyteller, the perfect screen-free educational gift. Kids get to craft their own audio stories, opening doors to a world of creativity, learning, and fun!
This is called a tablet but it has paper pages that you read out with a pen. It's a great taste of a tablet with interactive games and stories, but no screen.
Join the PAW Patrol pups on a thrilling adventure with the Adventure City Lookout Board Game. If your kids love the Paw Patrol, they will love this game!
Who doesn't love Whack A Mole? This is a fun at home version. Just beware if you have wild siblings, they might end up whacking each other, too.
This play fishing set has 2 poles and wooden fish for kids to fish for. Super fun, interactive, and physical!
A wooden train set is a great gift for a toddler to preschool aged kid, and I love this practical take and play version!
If your kids love playing with play dough or clay, they will go WILD for this huge set of play dough tools!
Crafty kids will love making these woven bead pets. I know that I was obsessed with making these myself in the 90s!
Toddler love switches and they will go WILD for these light switch light up toys!
Introduce your young innovators to the world of coding with the Robobloq Qobo – a snail that they can program with paper cards to move around and do different things!
Bluey's magnetic playset brings the beloved show to life, offering endless screen-free adventures for your little ones!
Explore the world of DIY engineering with this Pinball Machine kit, super fun to make and play with, too!
Want more gift ideas for kids?
Check out some of our age-specific gift ideas!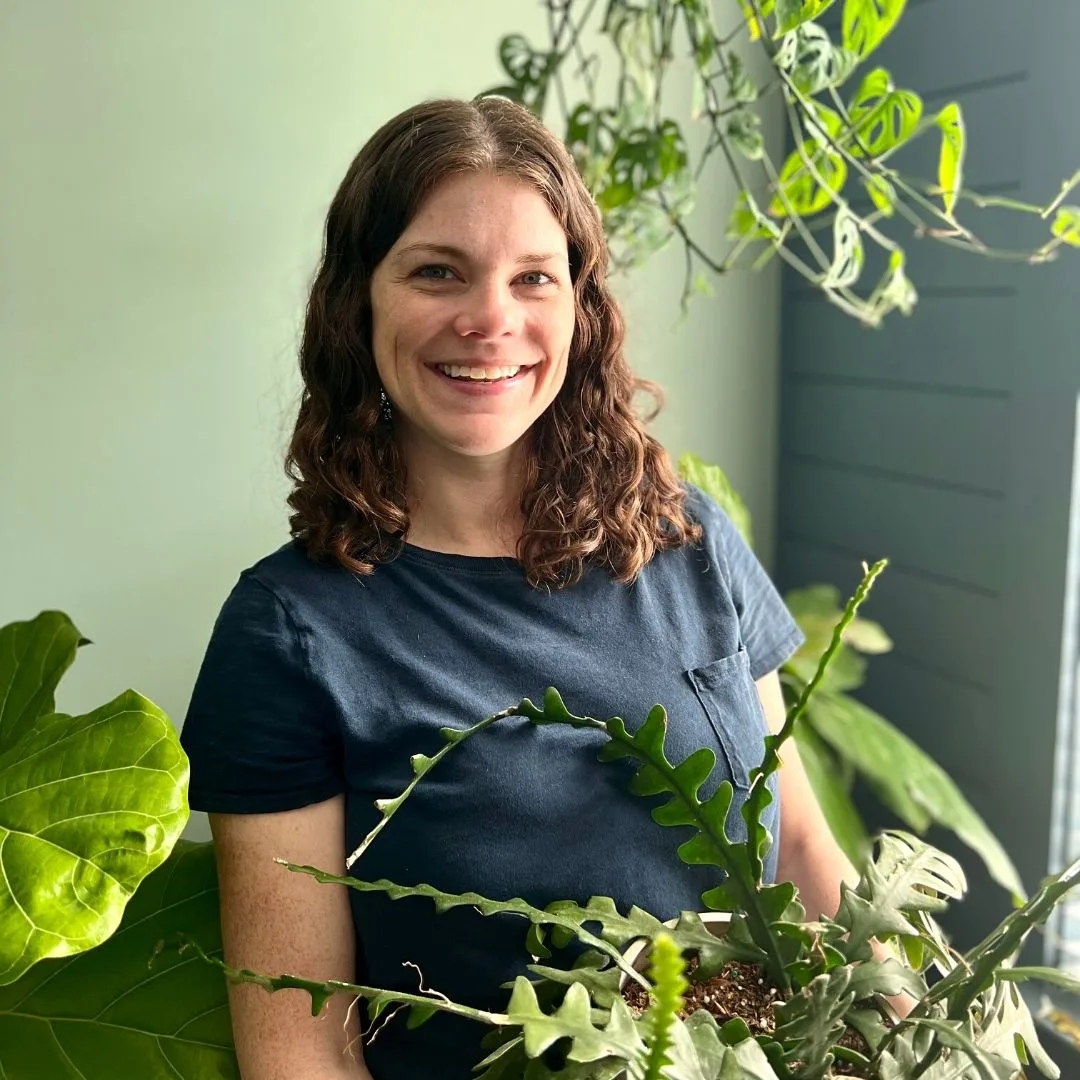 Hey there, I'm Morgan, the creative mind behind CelebratingWithKids.com! As a parent of two lively little ones, I've made it my mission to turn ordinary days into extraordinary adventures, sharing playful activities, thoughtful toy reviews, and delightful printables to help families celebrate every moment together. 🎉👨‍👩‍👧‍👦🎈