Discover the honest Koala Crate Review from a mom of two kids who have been subscribers for over two years. Explore the engaging crate themes and examples of what's in a Koala Crate!
I am a classic millennial who went through a total subscription addition in the 2010's, so it's no surprise that I have enjoyed trying out subscriptions for my kids, too.
One subscription that we have tried and love is our Koala Crate from Kiwi Crate. We have been monthly subscribers for over 2 years, and now both of my kids get the crates each month.
In this blog post, I'll share my honest review of the Koala Crate, highlighting its benefits and providing examples of what you can expect from the crate themes.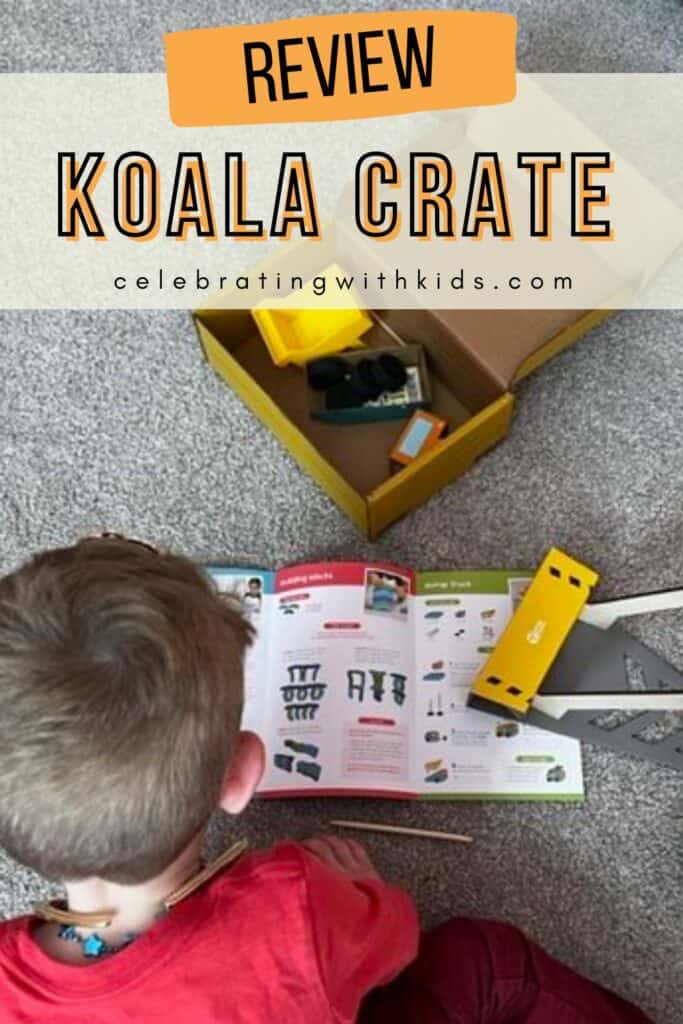 Koala Crate Review
Koala Crate is a monthly kids craft and activity kit designed for kids aged 2-4.
Koala Crate is made by KiwiCo, who makes crates for all ages – so they offer kits for kids older and younger from 2-4. But, for this article, I will be focusing on the Koala Crate.
My son is 4 and has gotten the Koala Crate since he was 2. When my daughter turned 2, we signed her up as well, so we are currently getting 2 Koala crates a month (more on my thoughts on that later!)
Koala Crate is designed to inspire young minds through hands-on activities and projects.
It is great for encouraging creativity, critical thinking, and problem-solving skills in preschool aged kids.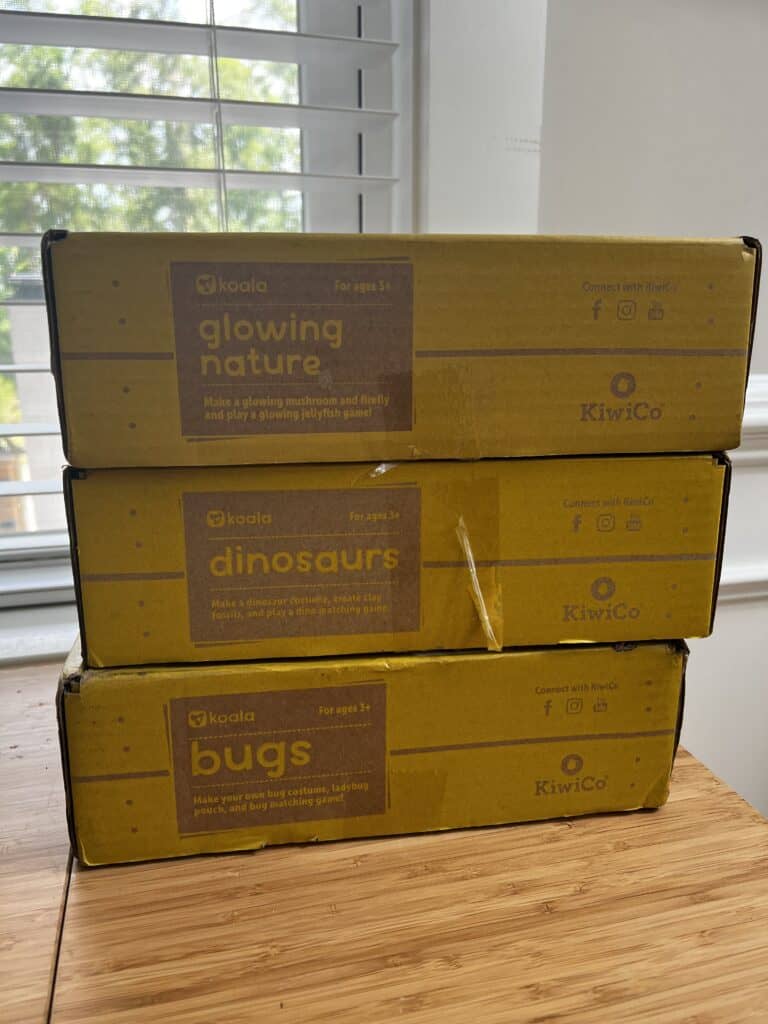 Engaging and Age-Appropriate Activities
The activities in Koala Crates are very age appropriate.
Fun fact – even though the crate is for ages 2-4, they have different sets for "young koalas" and "older koalas".
Young Koalas get a hardback book (based on their koala character, Kellan, and his friends) and 2 crafts or activities.
Older Koalas get 2 crafts or activities and a paper "magazine" with a short Kellan story included in it.
I think that KiwiCo does a phenomenal job of making these age appropriate, even within those 2 sub-categories.
My kids are currently 2.5 and 4.5 and the older kits are a bit complicated for my daughter and the younger crates are a bit simple for my son. But they are perfect for the kid they are intended for!
Each crate is carefully curated with projects that align with their developmental milestones. The activities strike a perfect balance between education and entertainment.
We seriously love these kits!
Educational Value
Koala Crate fosters early learning skills in a fun and engaging way. The activities promote cognitive development, fine motor skills, and imaginative play.
Each kit has a theme that it directly teaches – such as ocean, colors, letters, or construction.
But, it also teaches other skills. Fine motor development, cutting, writing, and critical thinking are all covered in many of the boxes.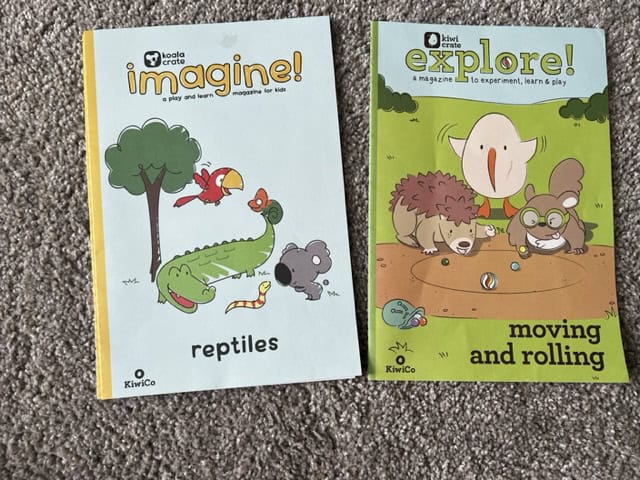 Convenience and Parental Involvement
You can't beat the convenience of receiving a monthly subscription box that contains everything needed for each project.
They each include easy-to-follow instructions and minimal preparation required.
It's really fun to be able to engage with my children during the activities and has led to a lot of quality bonding time.
Honestly these kits have given me false confidence that I could be a homeschooling mom, only to be reminded of how much work it would be every time I have to plan activities from scratch myself, hahah.
How much does a koala crate cost?
Koala kits range in price depending on how many months you commit to. You will pay the most for month-to-month and get the best deal on a pre-paid 12 month subscription.
Note that they frequently run sales and discounts for every major holiday, so be sure to buy when they are running a deal!
How Long Does KiwiCo Koala Crate Shipping Take?
Kiwi Kits ship in 5-7 days and come the same week each month. We are on the east coast and it seems to take a full week for them to get to us.
Other fun kits by Kiwico
I also wanted to share that KiwiCo makes a TON of additional kits and crates. These are usually marketed at slightly older kids, but were no problem for my 4 year old to do – with adult assistance.
A Kiwico box has become a staple gift for my 4 year old for birthdays and Christmas! He even picked out a rocket kit to gift to his dad for his birthday last year 🙂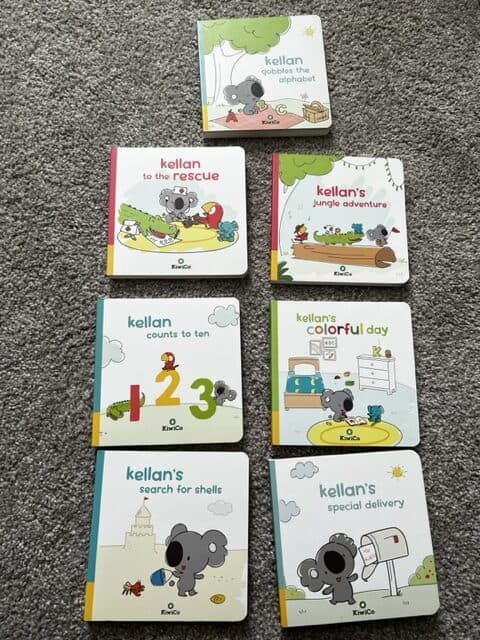 Crate Themes and Examples of Contents
There have been a ton of different crate themes our children have explored over the two years we have been getting the Koala Crates. Here is a list of Koala crates we have received with photos of some (or the contents we still have from them 2 years later!)
Everything listed is a kit we have actually recieved and played with!
Younger Koala Crate Examples (age 2-3)
Forest Friends
Doctor's Visit
Little Driver
Ocean Games
Neighborhood Fun
Mail Delivery
Kitchen Play
Alphabet Play
Number Play
Jungle Fun
Color Mixing
Space Search
Glowing Nature
Older Koala Crate Examples (age 3-4)
Rainbows
Bugs
Dinosaurs
Nature
Camping
Farm
Rainforest
Music
Ice Age
Medieval Fun
Reptiles
Starry Night
Colors
Little Builder
Garden Play
Wild West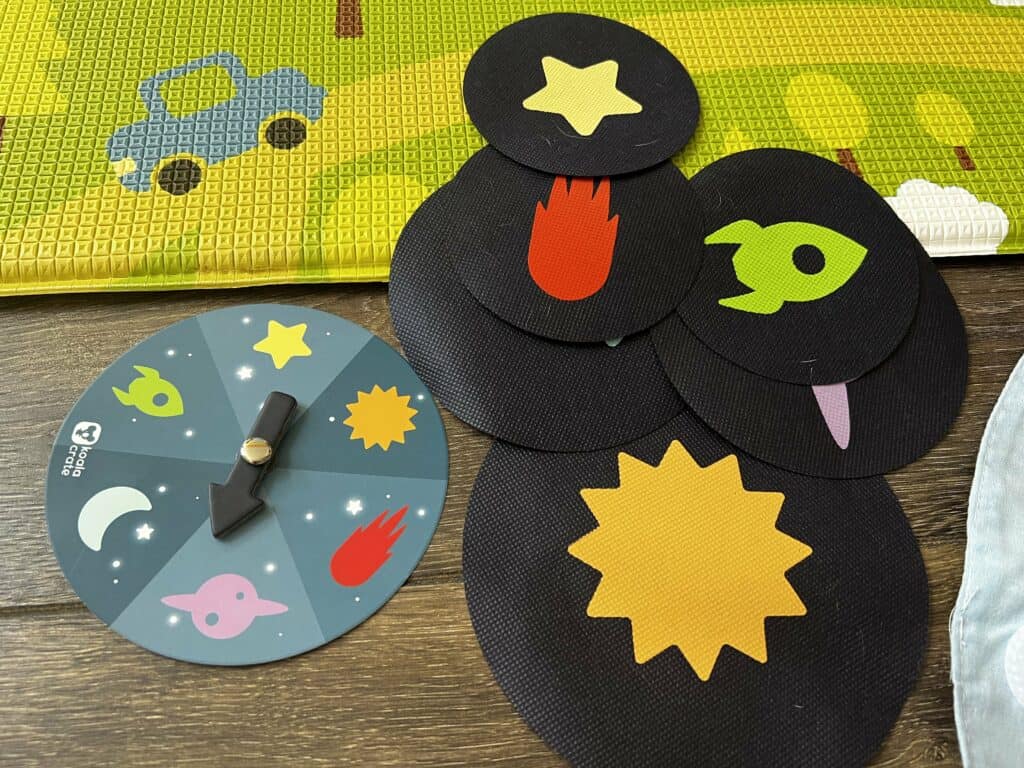 Is Koala Crate worth it?
I think that Koala Crate is definitely a great gift or treat for your kids to have. I love the convenience and creativity, and my kids love getting something in the mail each month.
If you are on a tight budget, I would pass. This is not worth going into debt over, and many of the activities could be re-created with supplies you might already have on hand.
But, if you have the budget, I highly recommend koala crates!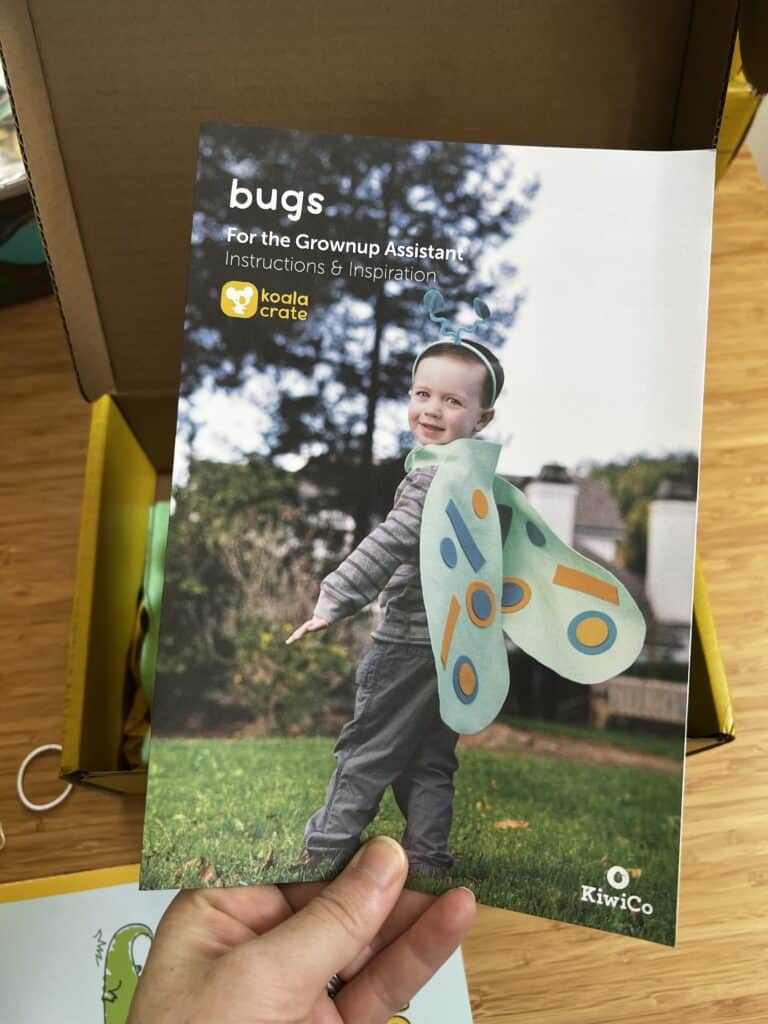 Should you do 2 Koala crates for 2 kids?
This is probably a niche question but since I have experience with it, I wanted to chime in. As I mentioned, my kids are currently 2.5 and 4.5 and we get 2 Koala Crates a month.
All of the crates that my (younger) daughter gets, my son already got. Now, it was 18months – 2 years ago, but he already got them.
We already own the kiwico Kellan books that she gets and we've already done the activities.
Now, to be fair, she was a baby when we did them the first time. And she does them all now and loves and enjoys them.
But it had led to a build up of duplicate toys in our playroom and a bit of boredom, unimpressed vibes with my older son.
So, I think it's fine to get 2 boxes, but if your older kid has already gotten them it can feel a bit less worth the money.
Any more questions about the Koala Crate by Kiwi Crate?