Looking for fun and funny elf on the shelf ideas? Here's how to set up an easy elf on the shelf snowball fight!
Setting up the Elf on the Shelf can be a LOT of work. Let's keep it easy by using things you already have on hand that won't take half an hour to put together!
Ready-to-print activities alike this Elf on the Shelf scavenger hunt are super fun and easy for parents!
Today I want to share an Elf set up that was a huge hit with my kids – the snowball fight!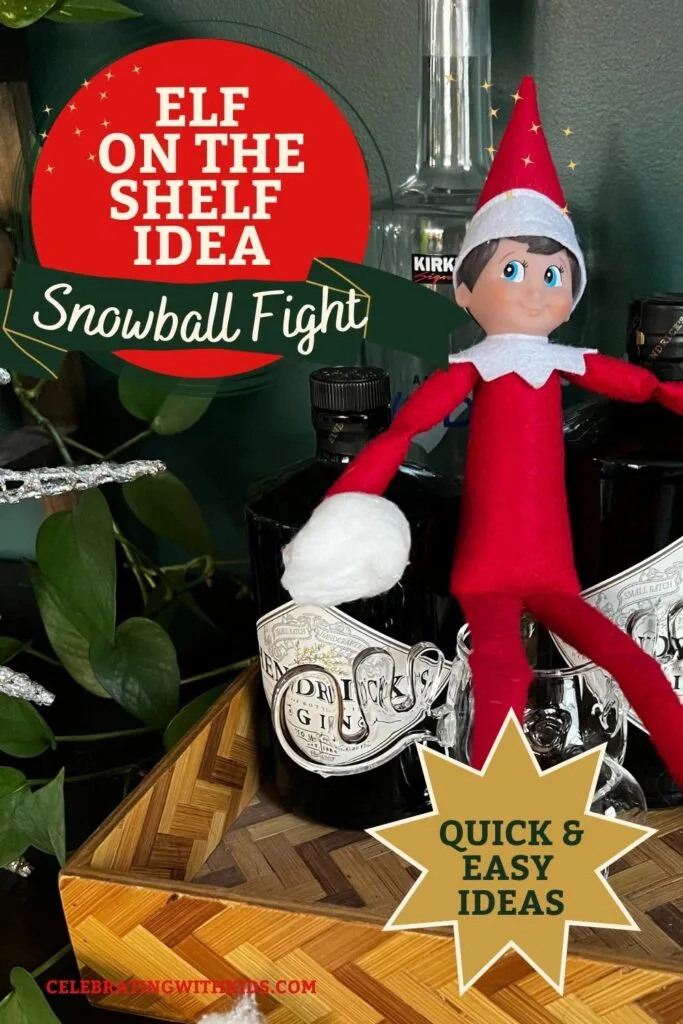 Elf on the Shelf Snowball Fight
Difficulty: Easy
Time: 5 minutes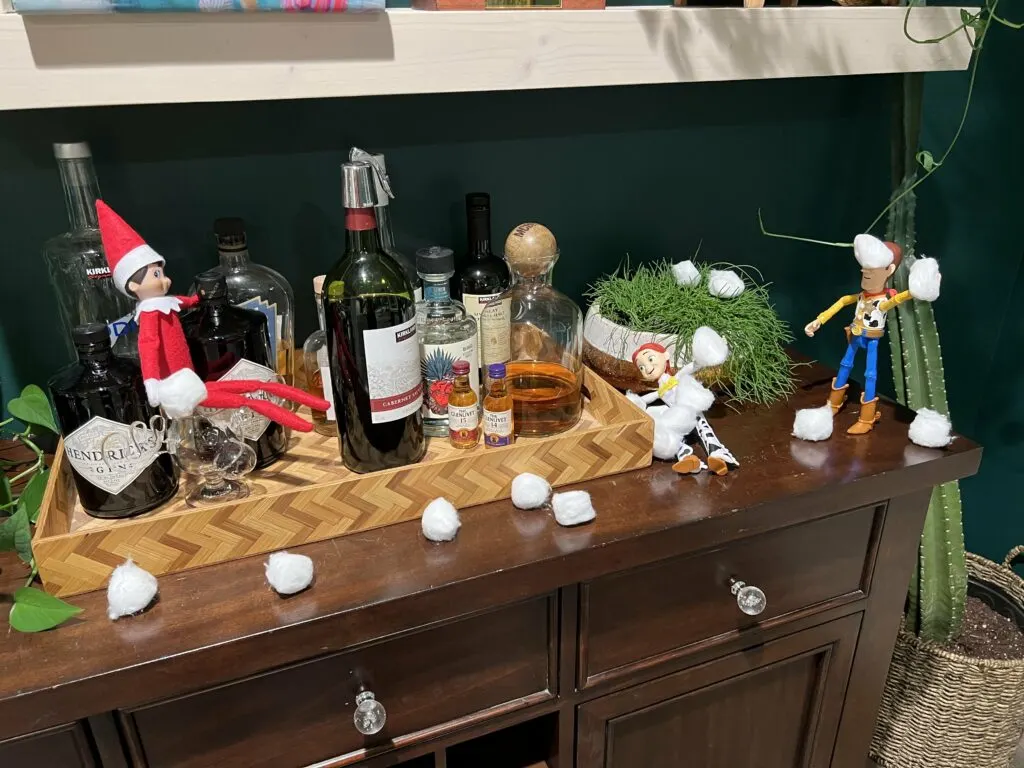 What you need:
Cotton balls
Clear tape
Other toys/figures about elf-sized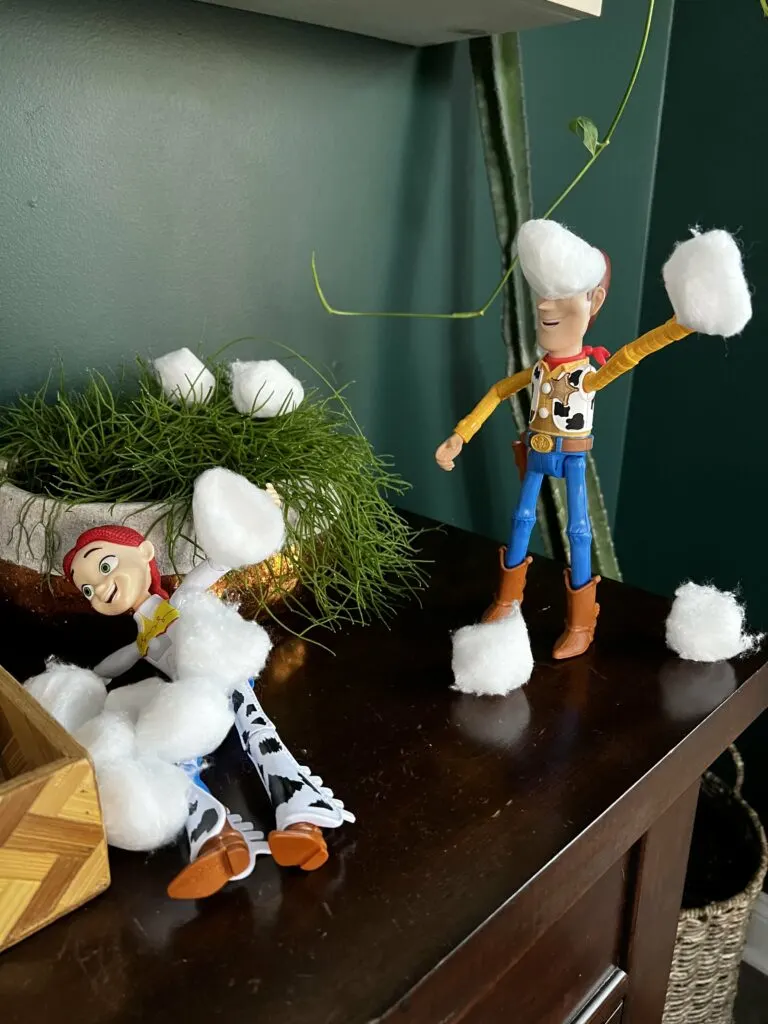 What you do:
Pick a few characters to snowball fight with your elf. We chose Woody and Jessie. Anyone rather elf-sized works great, especially if they have posable arms.
Use clear tape to attach cotton ball to each of their hands
Strew other cotton balls around to set the scene. We "buried" Jessie to show her really being in the fight!
Sit back and enjoy the laughs!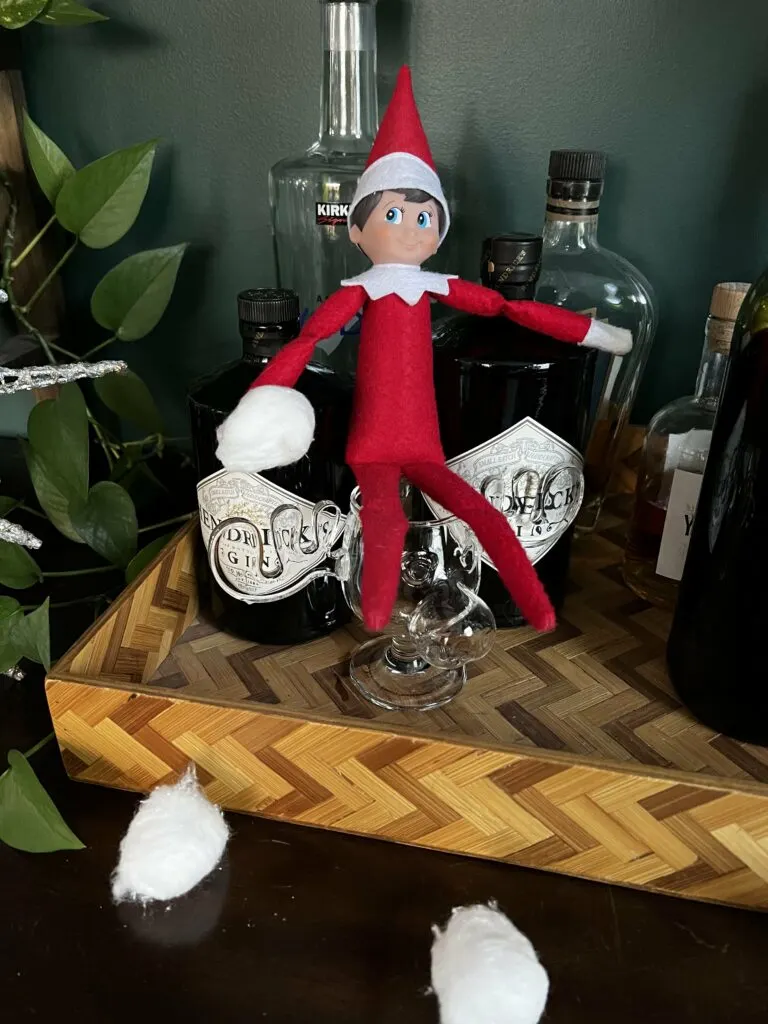 What's your favorite Elf on the Shelf set up?!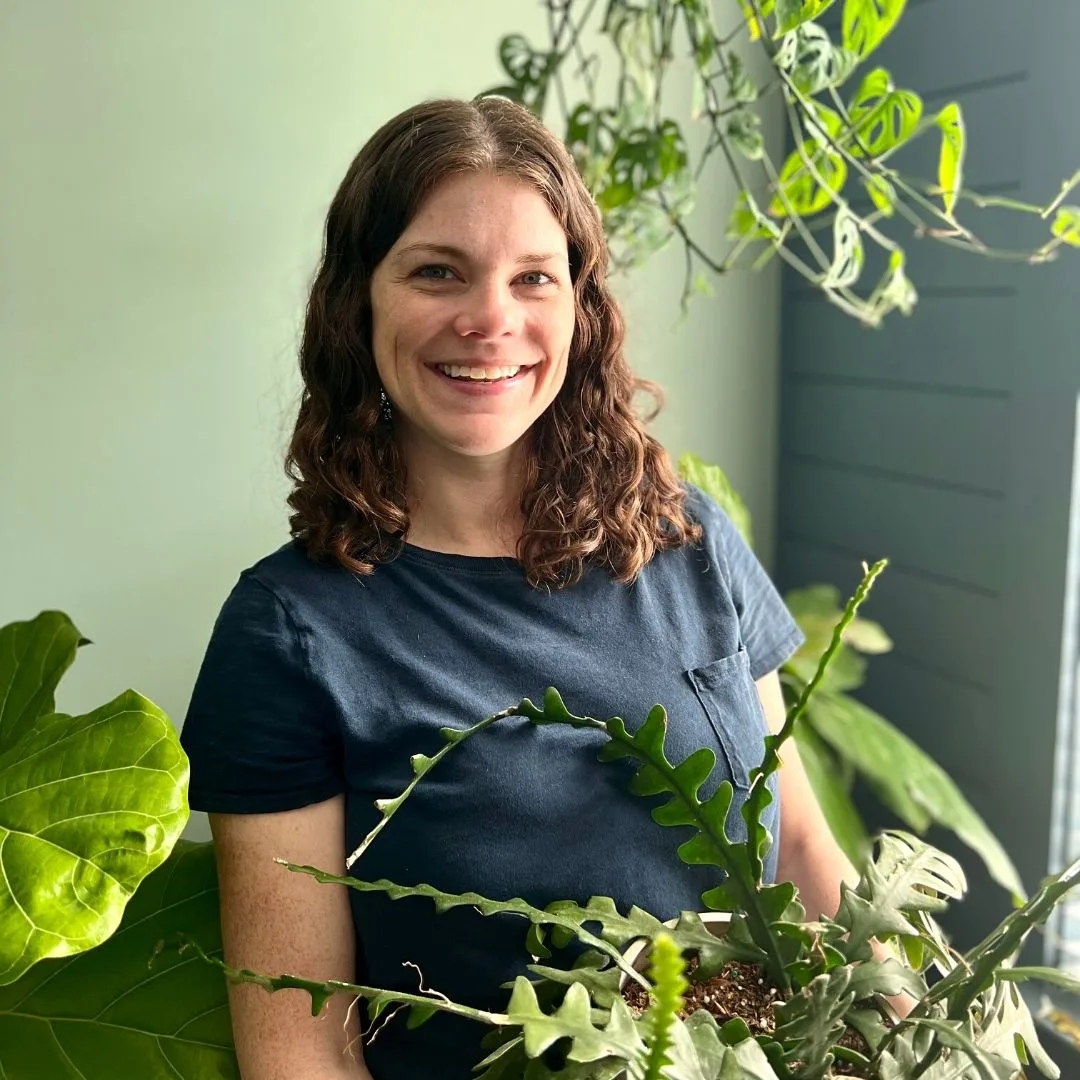 Hey there, I'm Morgan, the creative mind behind CelebratingWithKids.com! As a parent of two lively little ones, I've made it my mission to turn ordinary days into extraordinary adventures, sharing playful activities, thoughtful toy reviews, and delightful printables to help families celebrate every moment together. 🎉👨‍👩‍👧‍👦🎈