Enjoy the holiday magic with our Christmas Elf scavenger hunt for kids! Download our free printable clues and let the festive adventures begin, making every day a celebration of joy and surprises.
You know, as the holiday season approaches, I'm always on the lookout for ways to sprinkle a little extra magic into our days. And what better way to do that than with some fun-filled, festive activities?
Whether you're knee-deep in Elf on the Shelf traditions or just looking for a delightful Christmas activity from your friendly neighborhood elf, I've got something special for you!
Introducing our Free Printable Christmas Elf Scavenger Hunt Clues! 🎄✨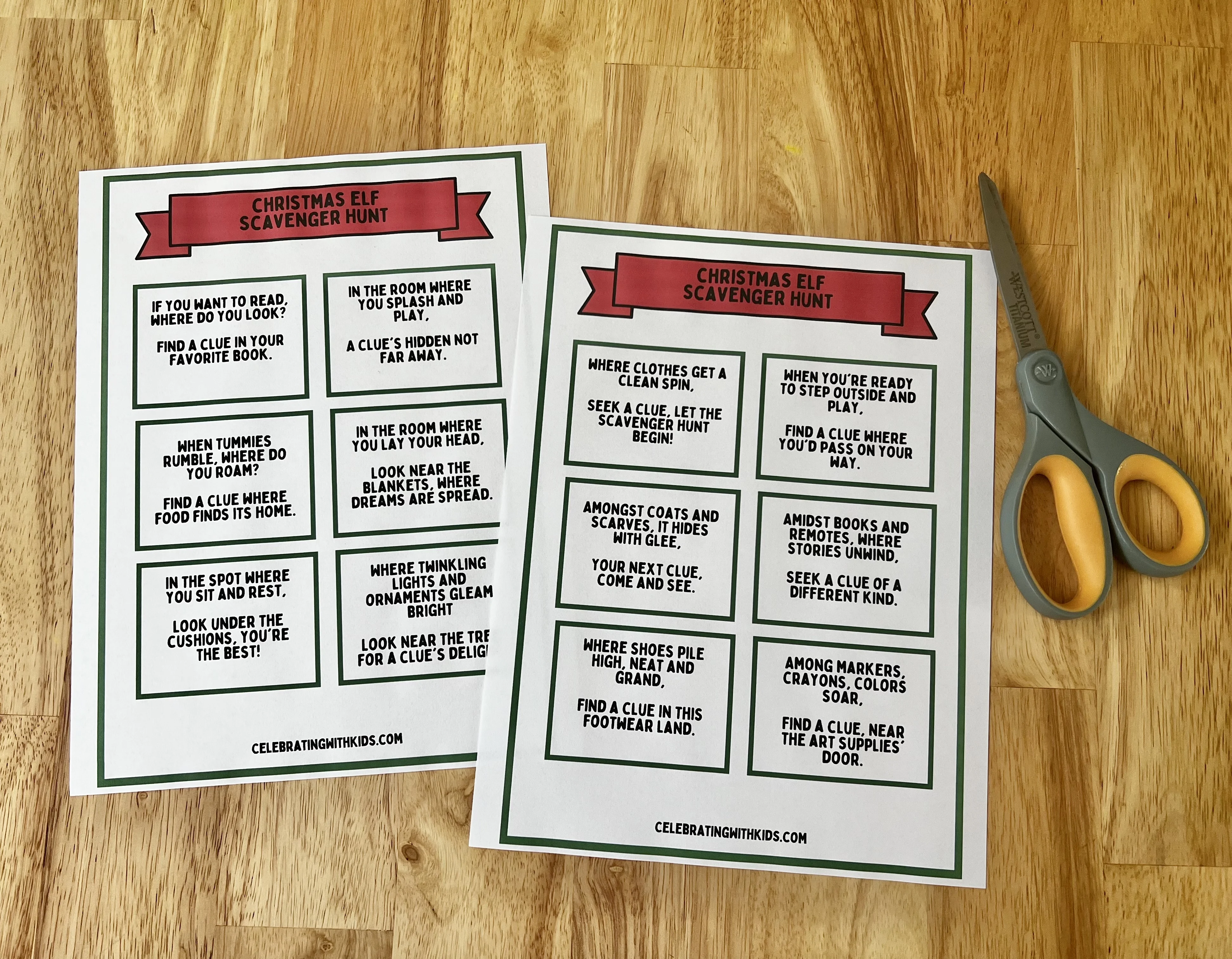 I've put together 12 cheerful, rhyming clues that'll send your little ones on a merry adventure around the house, discovering hidden treasures left behind by their mischievous elf friend.
And here's the best part – it's all conveniently wrapped up in a FREE printable package! Imagine the excitement on their faces as they follow these silly clues, giggling and guessing along the way.
Whether it's a daily activity leading up to Christmas or a spontaneous elf-inspired adventure, these clues are here to make every day feel like a holiday.
Plus, I've included a page of blank clues, so you can get creative and craft your very own scavenger hunt surprises.
No need to stress about coming up with clues or making elaborate plans – I've got you covered!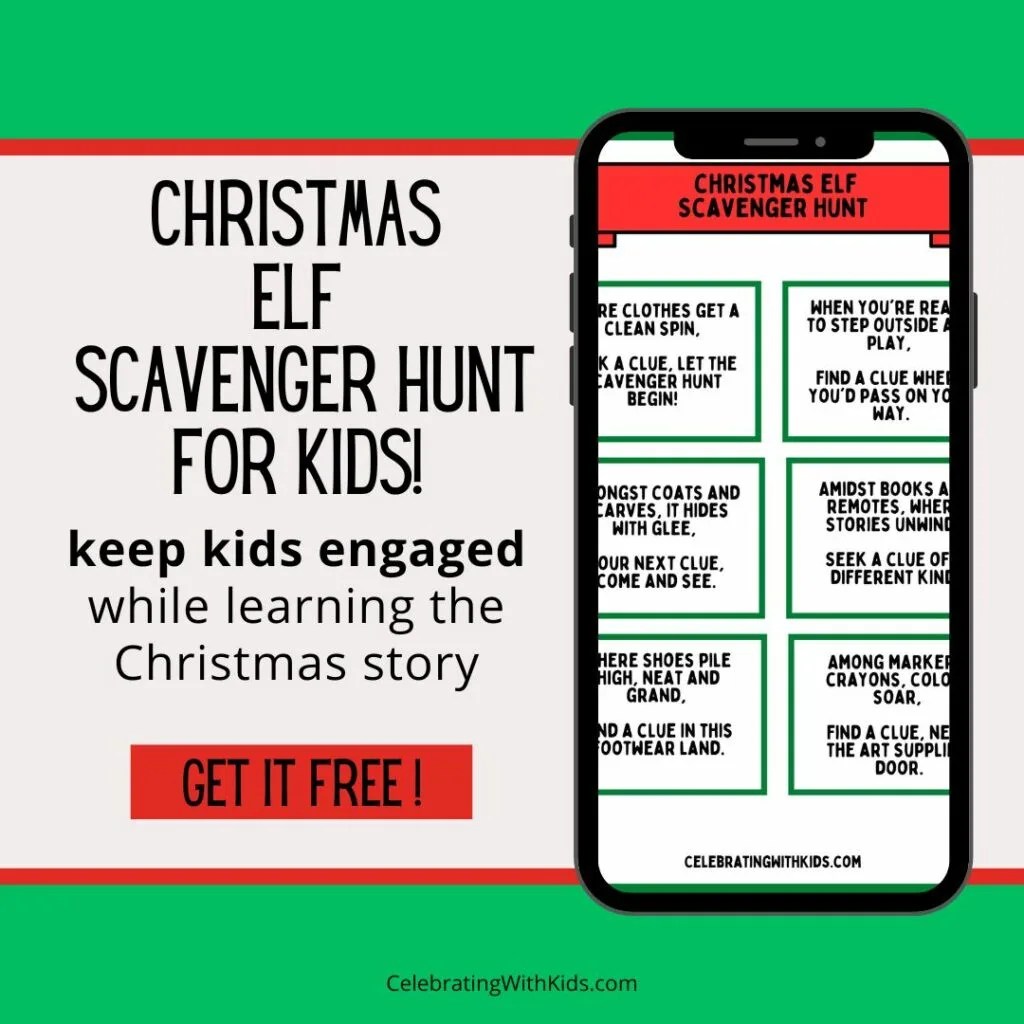 Free Printable Christmas Elf Scavenger Hunt Clues
To make this as easy as possible for you, I have created a FREE printable! It includes 12 pre-written rhyming elf on the shelf scavenger hunt clues and a full page of blank clues so you can write your own!
Click here or on the image below to download your free printable elf scavenger hunt!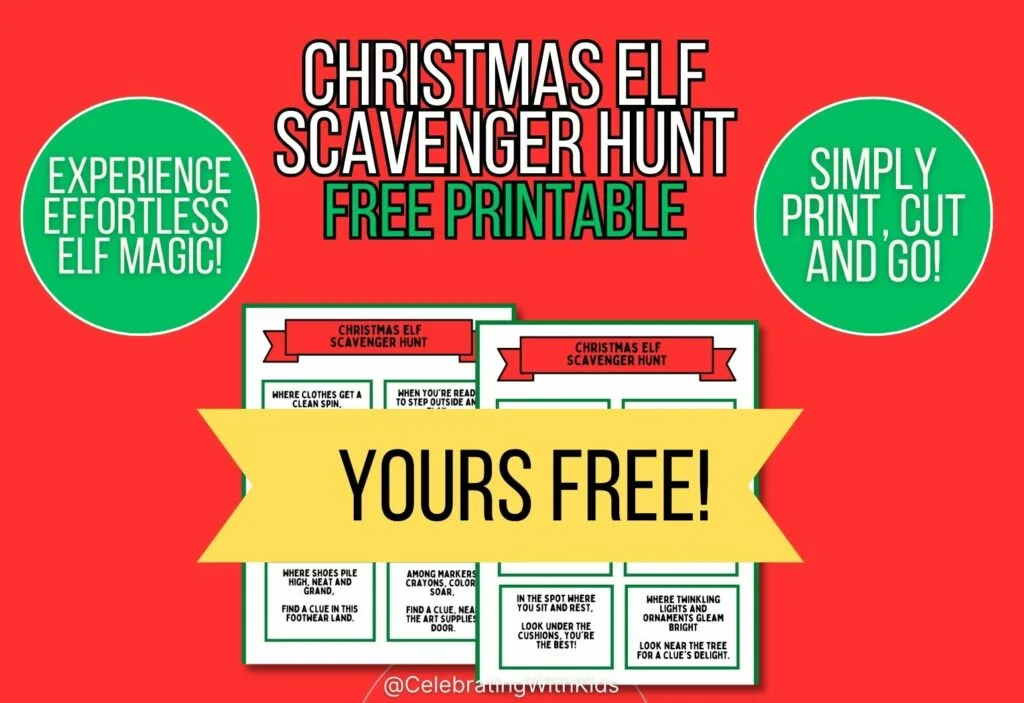 Elf on the shelf treasure hunt clues
The easiest way to do this scavenger hunt is by downloading our free printable clues. Want to write your own elf scavenger hunt cards? No problem!
Here are a ton of ideas for elf hunt clues!
Look near the tree so tall and bright, where Santa's gifts hide out of sight.
In the kitchen where pots and pans gleam, find your clue where you bake a dream.
Under the couch, not too far, your next clue hides, like a shining star.
Where you rest your sleepy head, find a clue beneath your bed.
Check the table where you dine, your clue's there, it's foodie time.
Look where water swirls and sways, find your clue in its watery maze.
Where clothes are folded, neat and tight, your next clue hides out of sight.
In a room with books stacked high, your clue's there, reach for the sky.
Near the mirror where you see your face, find a clue in that special place.
Look where you wash with bubbles and foam, your next clue's there, it's like a poem.
Where shoes find their resting place, your clue's waiting with a smiley face.
Check where you sit to watch TV, your next clue's there, just wait and see.
Under the rug where feet do tread, find a clue where secrets are spread.
In a drawer with treasures small, your next clue waits, answering the call.
Near the place you tie your shoes, find a clue, it's not bad news.
Where dishes dry, clean and bright, your clue's there, out of sight.
Look where you keep your games and fun, your clue's waiting, it's nearly done.
Under the cushion where you relax, find a clue without any hacks.
In a room where dreams take flight, your clue's there, it feels just right.
Look in the spot where keys are hung, you'll find a clue, the last rung.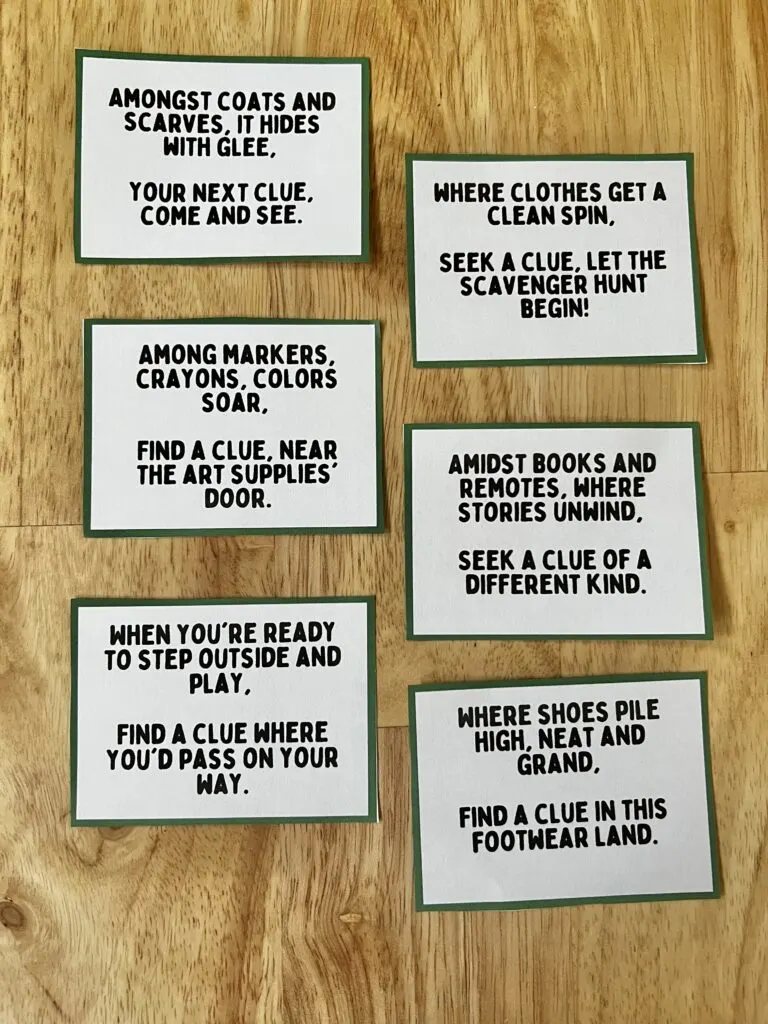 Ways to ensure you have fun with your Christmas scavenger hunt
Here are a few tips and tricks to be sure that your elf treasure hunt goes according to plan!
Plan the Hunt Layout: Outline the areas where the treasures will be hidden. Consider the difficulty level based on the age of the participants. Ensure the hunt path is safe and manageable for everyone involved.
Set Clear Rules: Establish clear guidelines for the treasure hunt. Specify boundaries, time limits, and how many treasures each participant can find. Clear instructions prevent confusion and keep the game fair.
Involve Everyone: Encourage teamwork by involving all participants. You can create group challenges or clues that require collaboration.
Have a Prize or Reward: Consider offering a prize for the participant or team that successfully completes the treasure hunt. It could be a special treasure, candies (candy canes of hershey kisses), or a certificate. A reward adds an extra layer of motivation.
Stay Flexible and Enjoy: Treasure hunts can sometimes take unexpected turns. Stay flexible and adapt the game if needed. Most importantly, enjoy the process! Your enthusiasm will make the treasure hunt experience memorable for everyone involved.
Check out all of our free printable Christmas scavenger hunts!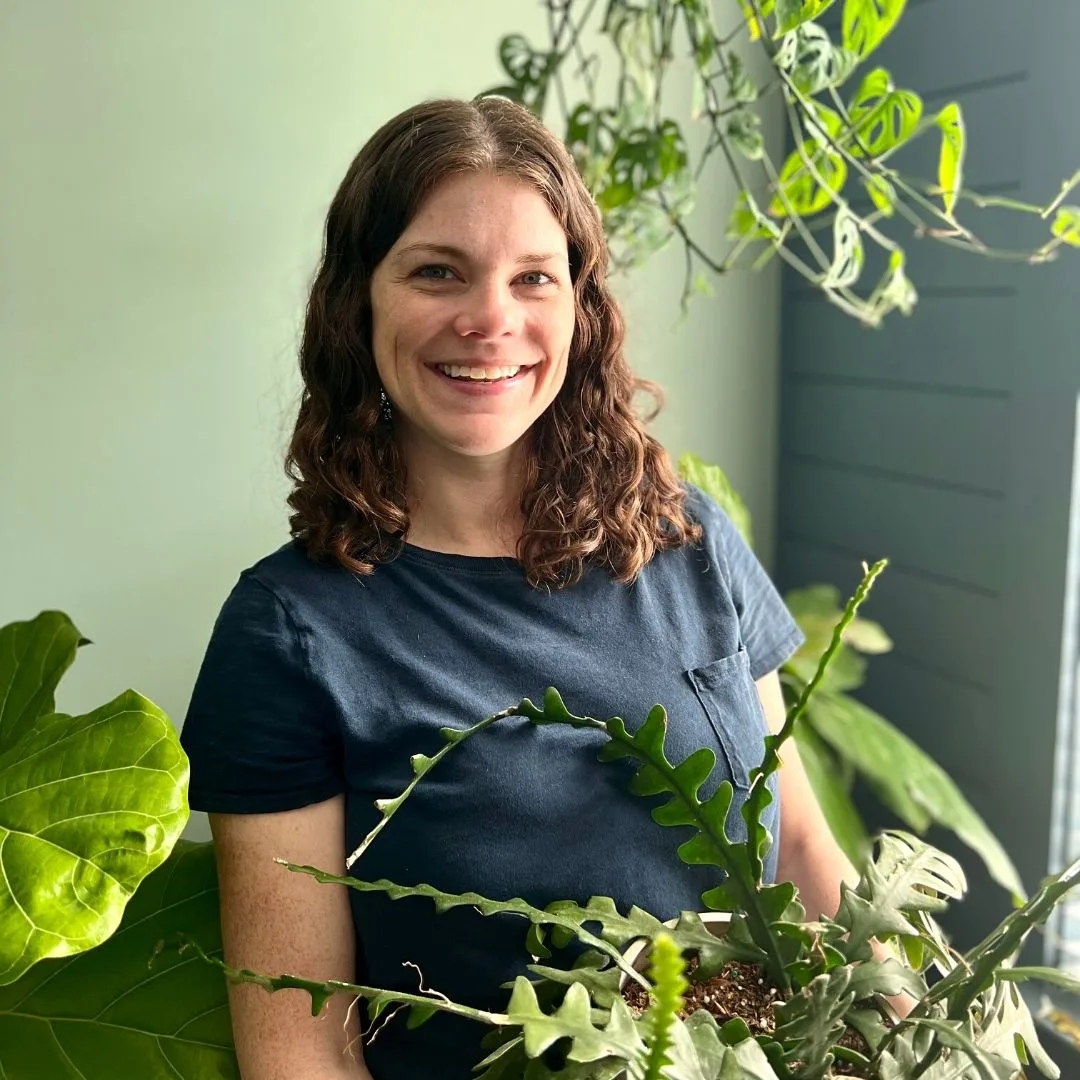 Hey there, I'm Morgan, the creative mind behind CelebratingWithKids.com! As a parent of two lively little ones, I've made it my mission to turn ordinary days into extraordinary adventures, sharing playful activities, thoughtful toy reviews, and delightful printables to help families celebrate every moment together. 🎉👨‍👩‍👧‍👦🎈