Looking for an easy, inexpensive, edible Christmas class gift idea?! Here's how to make reindeer pudding cups!
Christmas comes with many, many to-do list items, and one of them might be gifts for kids at your kids school.
These types of gifts are by no means necessary but they are pretty common at my kids preschool and so I definitely wanted to do gifts for the students.
It's very important to me that gifts be non-junky. No plastic things to crunch under my feet at night.
I love edible gifts because kids enjoy them, eat them, then toss the trash and there's no junk left behind.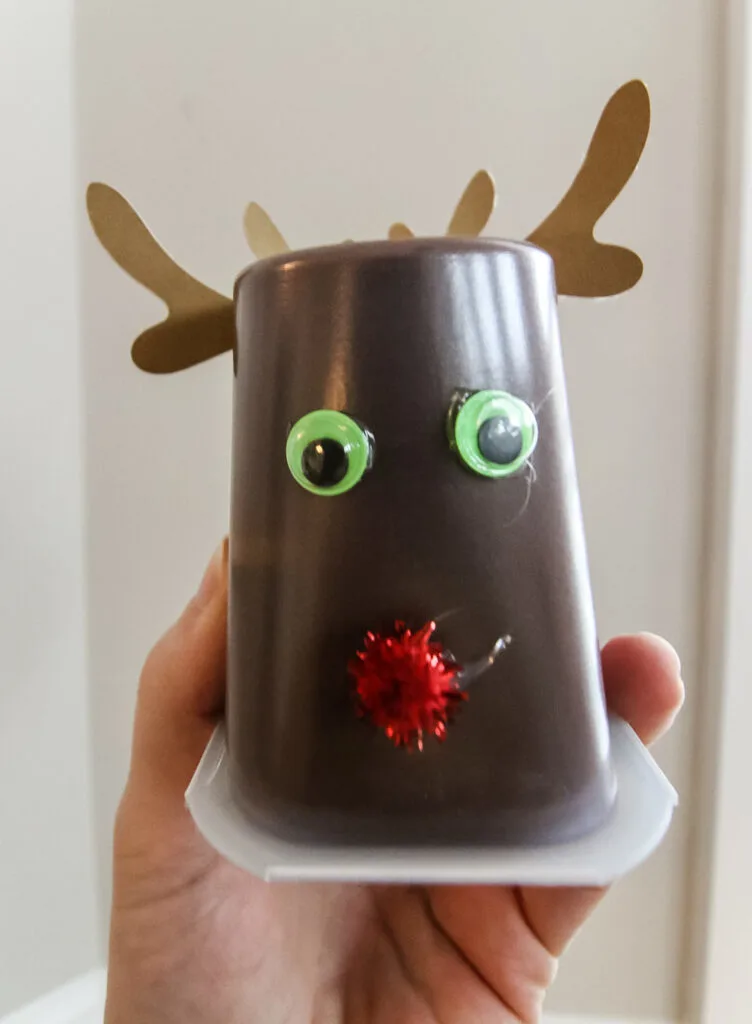 This year I decided to make reindeer pudding cups. They are a great inexpensive gift idea or party favor for a Christmas party!
Just decorate store bought pudding cups with common craft supplies to make these easy Rudolph pudding cups!
Required to give food that is sealed and store bought? You can still craft this Reindeer Mason Jar Christmas Craft and fill it with a pre-packaged candy or treat!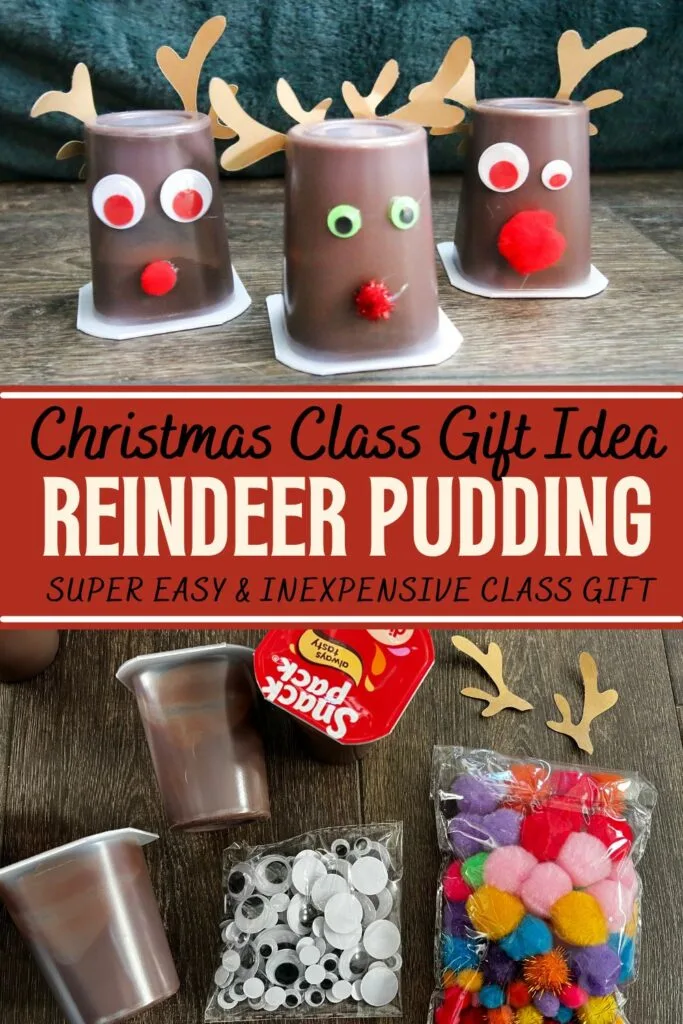 Want an even easier class Christmas gift idea? Get my Christmas playdoh gift tag printable!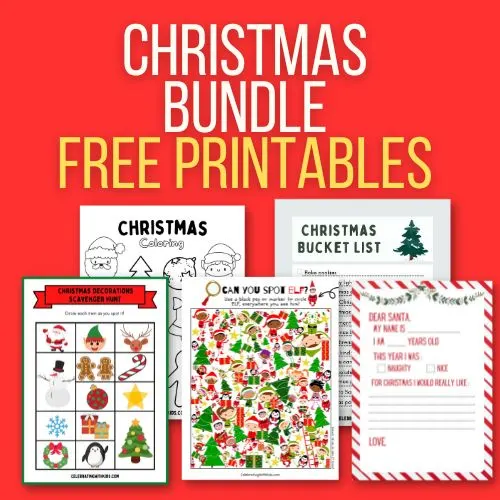 Reindeer pudding cups
Supplies needed for Reindeer pudding cups
chocolate pudding cups – 1 per kid
googly eyes
red pom poms
brown cardstock
cricut or scissors
hot glue gun + glue sticks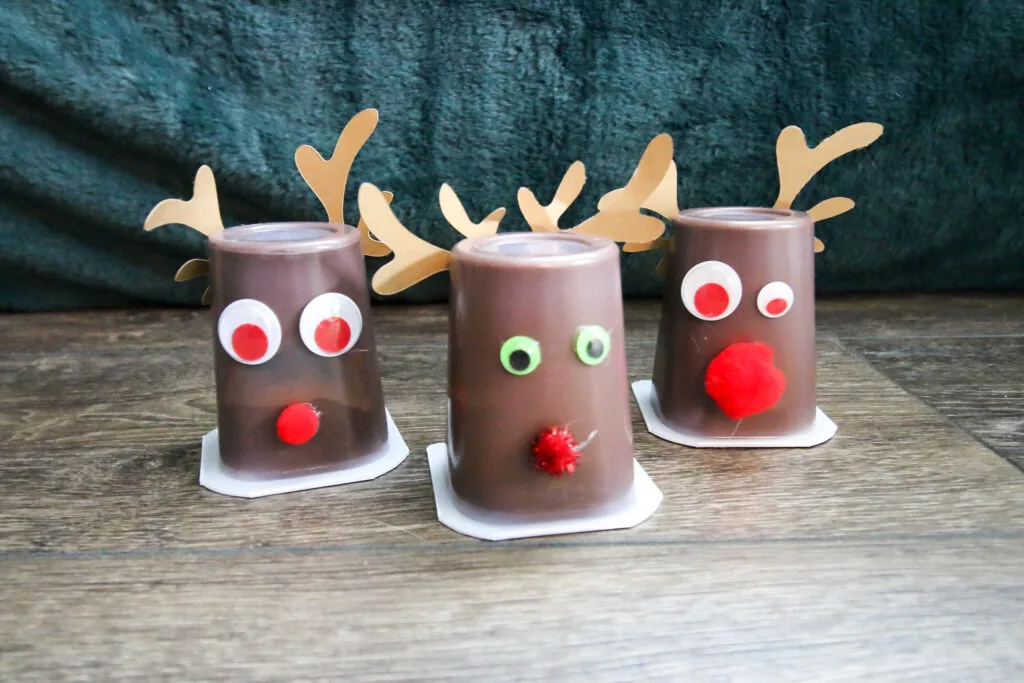 How to make Reindeer Christmas pudding cups
STEP 1: cut antlers
Cut antlers out of card stock. You could do as 1 piece or 2. I did 2 pieces and cut them out on my cricut – just an antler shape out of the cricut library, sized to 2.5 inches wide.
STEP 2: hot glue
Use hot glue to attach antlers, eyes, and pom pom nose to the base of the pudding cup.
My 4 year old loved helping and picking wacky eye combinations for the cups. He had specific eyes he wanted specific kids in his class to get.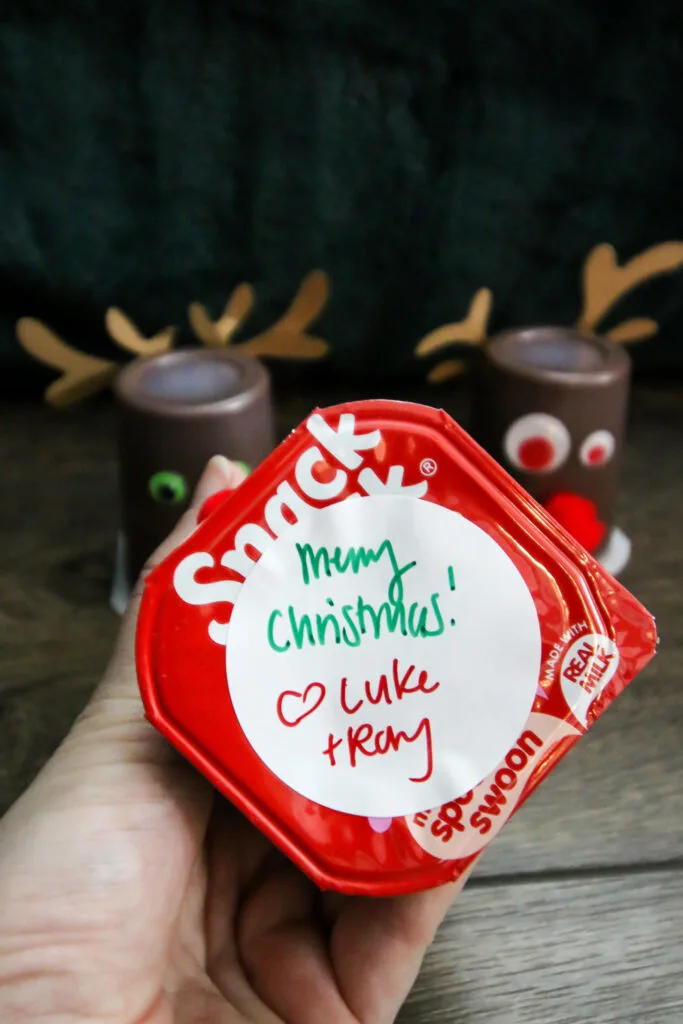 STEP 3: add sticker
I used a circle label to write Merry Christmas, love Luke + Rory and stick to the lid of each cup. This is optional but a nice touch!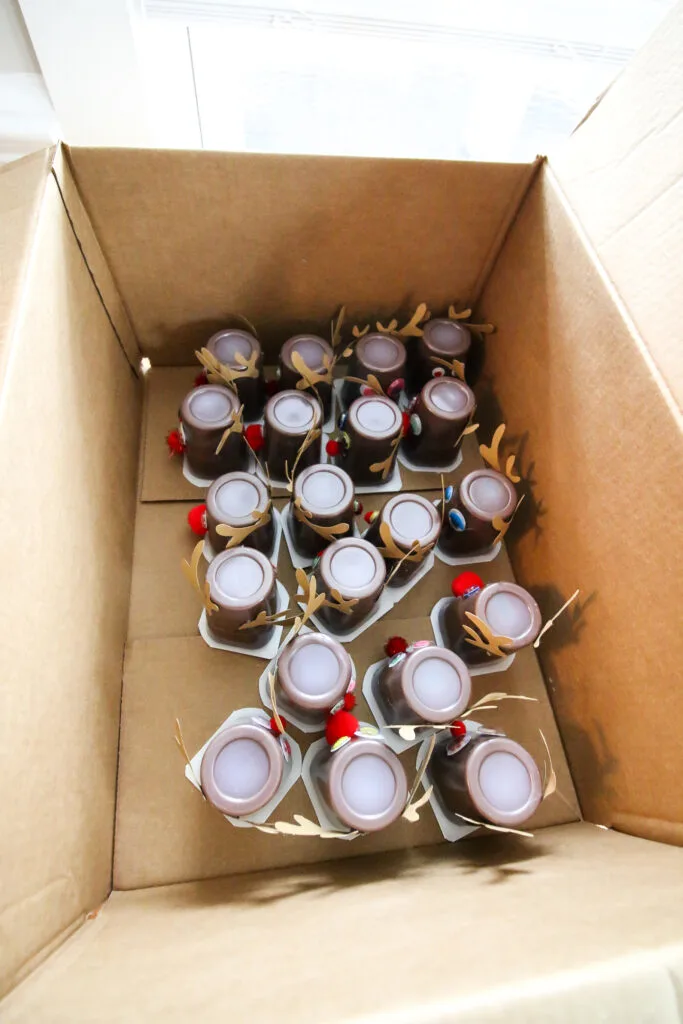 That's it – super quick and easy and a great edible Christmas gift.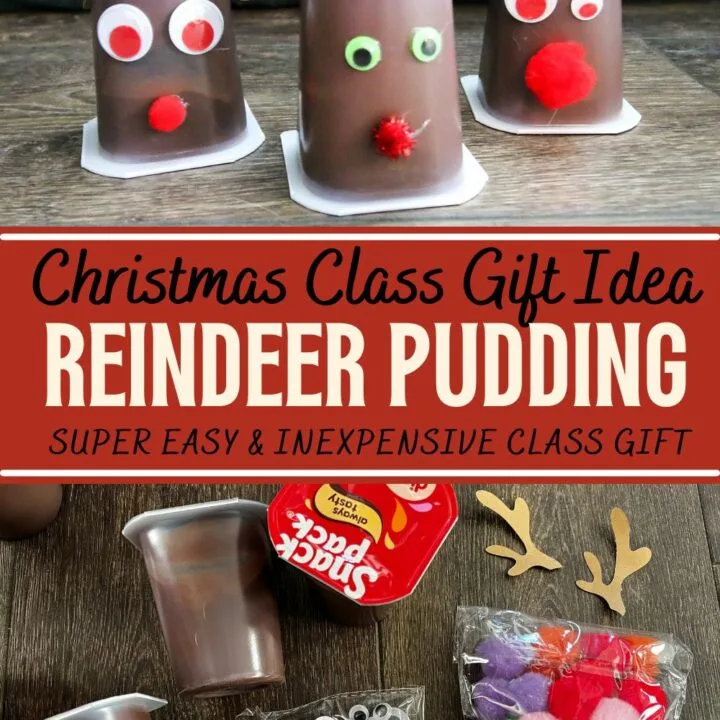 How to make reindeer pudding cups
These reindeer pudding cups are easy to make and the perfect consumable class Christmas gift or party favor.
Materials
Pudding cups
Googly eyes
Red pom poms
Brown cardstock
White labels
Tools
Hot glue gun
Cricut or scissors
Instructions
Cut antler shapes out of cardstock. You can use a cricut or cut by hand.
Use hot glue to attach eyes, nose, and antlers to each putting cup.
Write a message on the label and stick on the lid of each cup.
Recommended Products
As an Amazon Associate and member of other affiliate programs, I earn from qualifying purchases.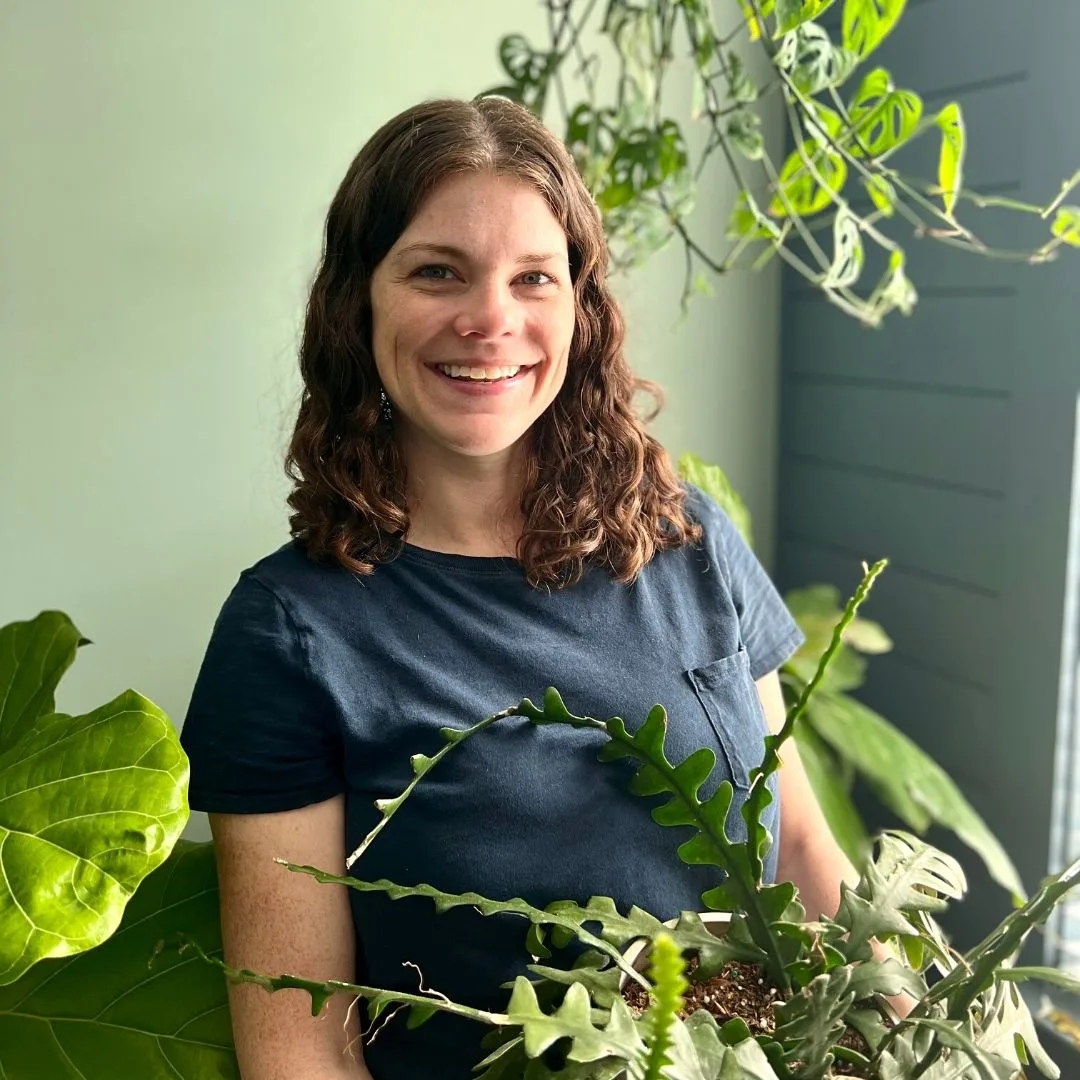 Hey there, I'm Morgan, the creative mind behind CelebratingWithKids.com! As a parent of two lively little ones, I've made it my mission to turn ordinary days into extraordinary adventures, sharing playful activities, thoughtful toy reviews, and delightful printables to help families celebrate every moment together. 🎉👨‍👩‍👧‍👦🎈