Looking for fun and funny elf on the shelf ideas? Here's how to set up an easy elf on the shelf dinosaur sled!
Setting up the Elf on the Shelf can be a LOT of work. Let's keep it easy by using things you already have on hand that won't take half an hour to put together!
Today I want to share an Elf set up that was a huge hit with my kids – the dinosaur sled!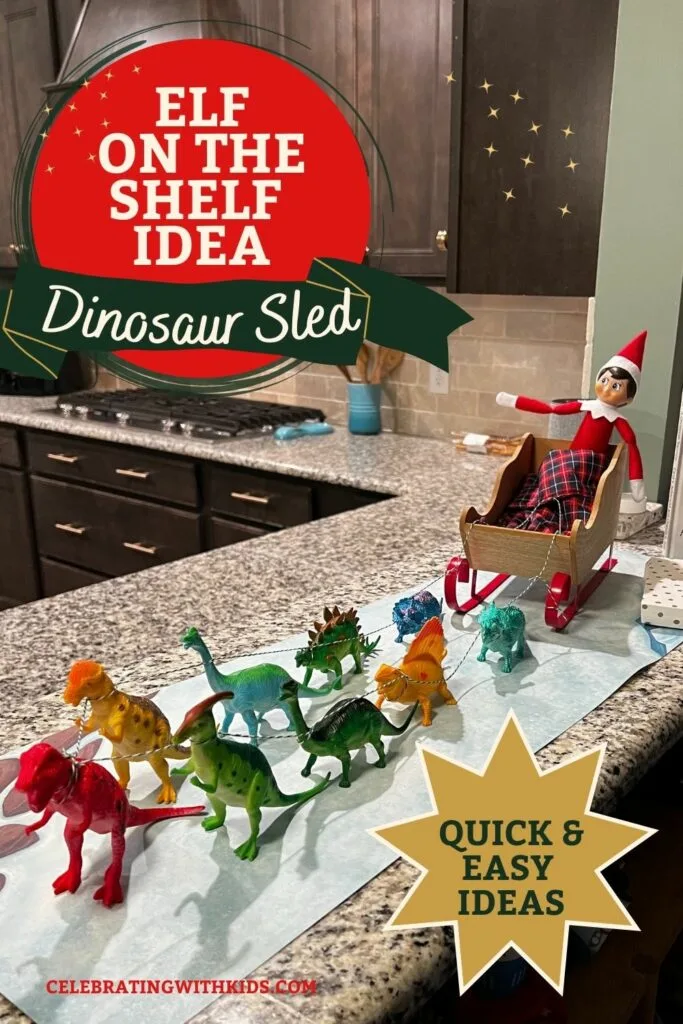 Elf on the Shelf Dinosaur Sled
Difficulty: Easy
Time: 5 minutes
What you need:
Small sled
Scissors
Optional: small fabric "blanket"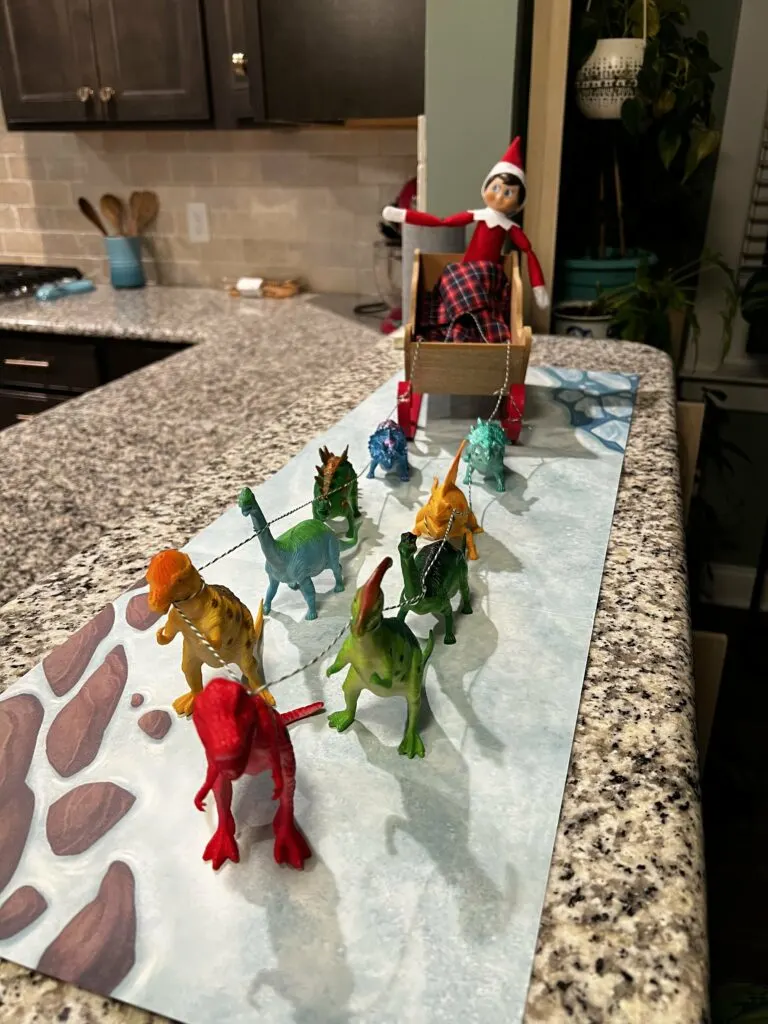 Shop toy sleds:
No sled? How about a toy car or even a rectangular empty tissue box?! Get creative and work with what you have!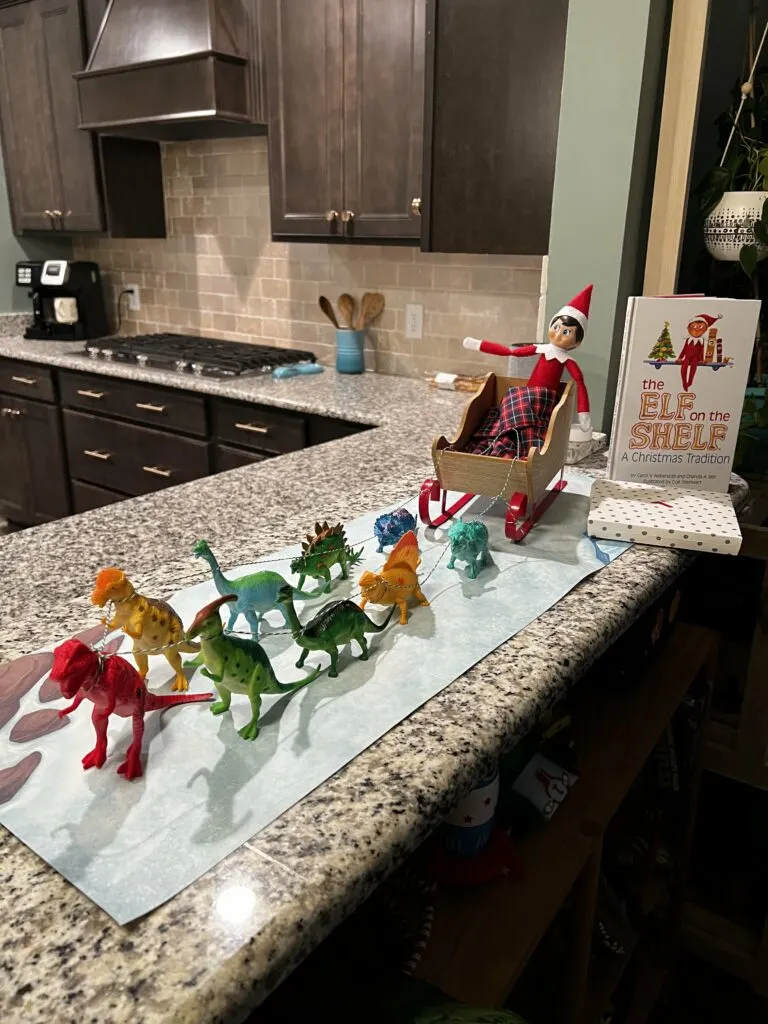 What you do:
Place your elf in the sled in a flat space. We used the kitchen counter. Optionally, you can add a piece of fabric, even a flannel shirt or anything Christmasy, as a "blanket" for the elf.
Arrange the dinosaurs in front of the sled like reindeer. Alternatively – use 1 larger dinosuar.
Tie a loop of twine to the front dinosaur. Loop it around the neck of each as you move back, then tie to the base of the sled. Repeat on the other side.
Add a loop of twine to be the "reins". Cut any excess twine.
What's your favorite Elf on the Shelf set up?!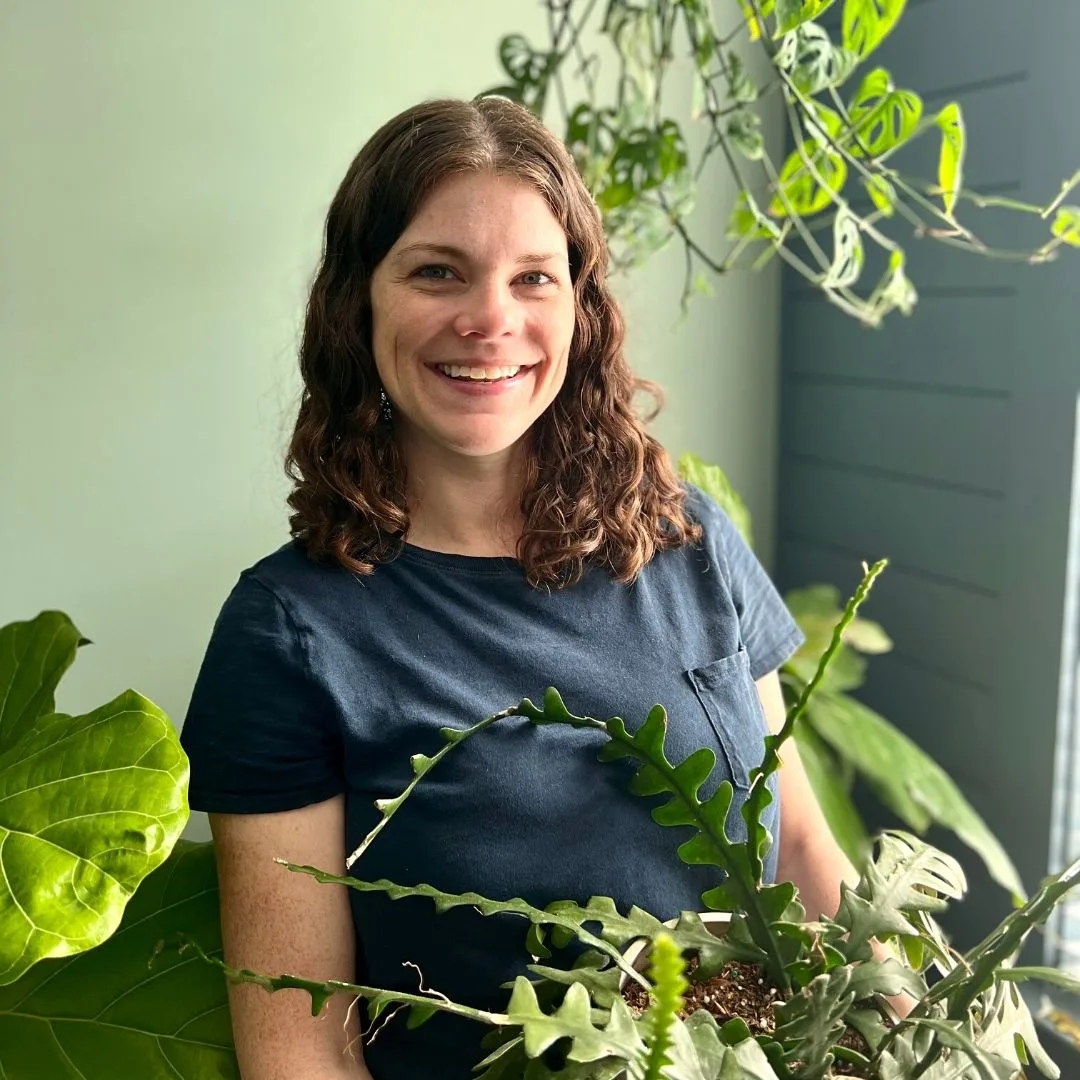 Hey there, I'm Morgan, the creative mind behind CelebratingWithKids.com! As a parent of two lively little ones, I've made it my mission to turn ordinary days into extraordinary adventures, sharing playful activities, thoughtful toy reviews, and delightful printables to help families celebrate every moment together. 🎉👨‍👩‍👧‍👦🎈