Trying to figure out what to do with your Elf on the Shelf?! Here's why your elf on the shelf should bring books!
The first year we did Elf on the Shelf, our elf brought a present every day.
I know, I know. The WORST.
What happened is, I had a bunch of Christmas type things to give the kids, and why not have the Elf bring them! So cute.
But, I quickly realized that my "bunch of gifts" would NOT last 24 days and I was scrambling to get things for the elf to bring.
We ended up with a bunch of junk in a season where we did NOT need more junk coming in the door.
Lesson learned. Now, our elf brings the daily advent calendar – and a book!
Of course, they still bring a few fun extras – like Christmas PJs and this reindeer food recipe on Christmas Eve. But, otherwise I have majorly peeled back on the extras and focused on the book!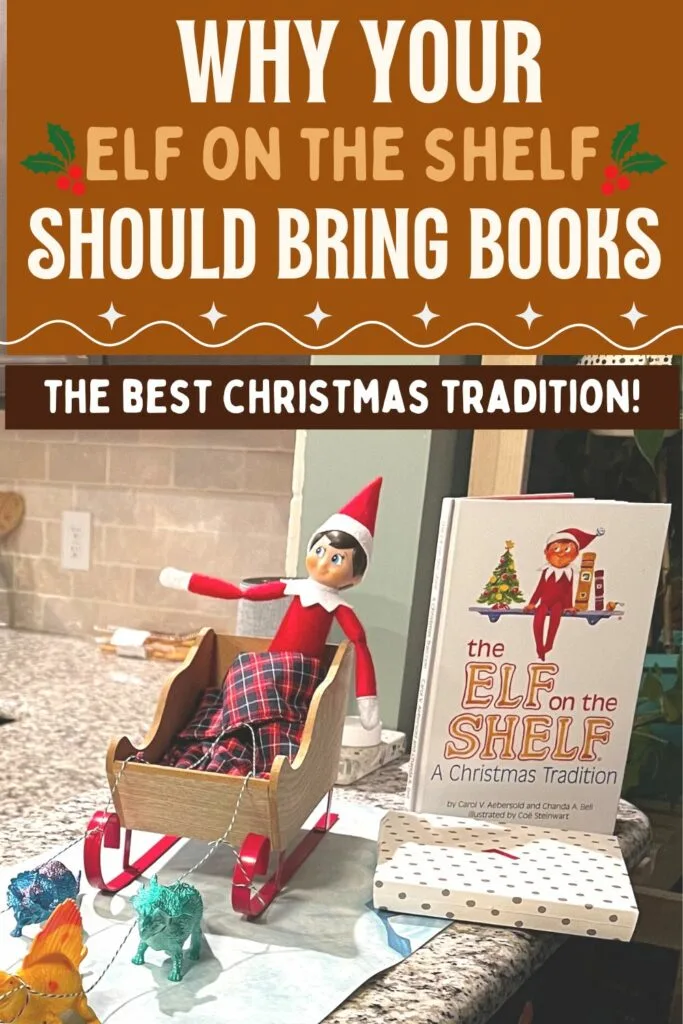 Why your Elf on the Shelf should bring books
Christmas books are easy to accumulate and re-use from year to year. I prefer our kids accumulating books than to accumulate junky gifts. They enjoy the books each day, re-read them all month long, then on Christmas they *disappear* into the North Pole (our attic, haha) to reappear next year.
Even though they are the same books each year, they feel new and exciting because they haven't seen them in 11 months. And, if they do remember one from last year, it is extra magical!
Our elf also brings a gold basket on day 1 that sits at the base of our fireplace and is a place to collect the daily books. I highly recommend a similar type of organization!
You don't have to spend a ton of money to get 24 Christmas books. Over half of our books were my old childhood books my mom had in her attic. Reach out to friends, neighbors, and family – especially anyone with kids a couple of years older than yours who might be outgrowing things!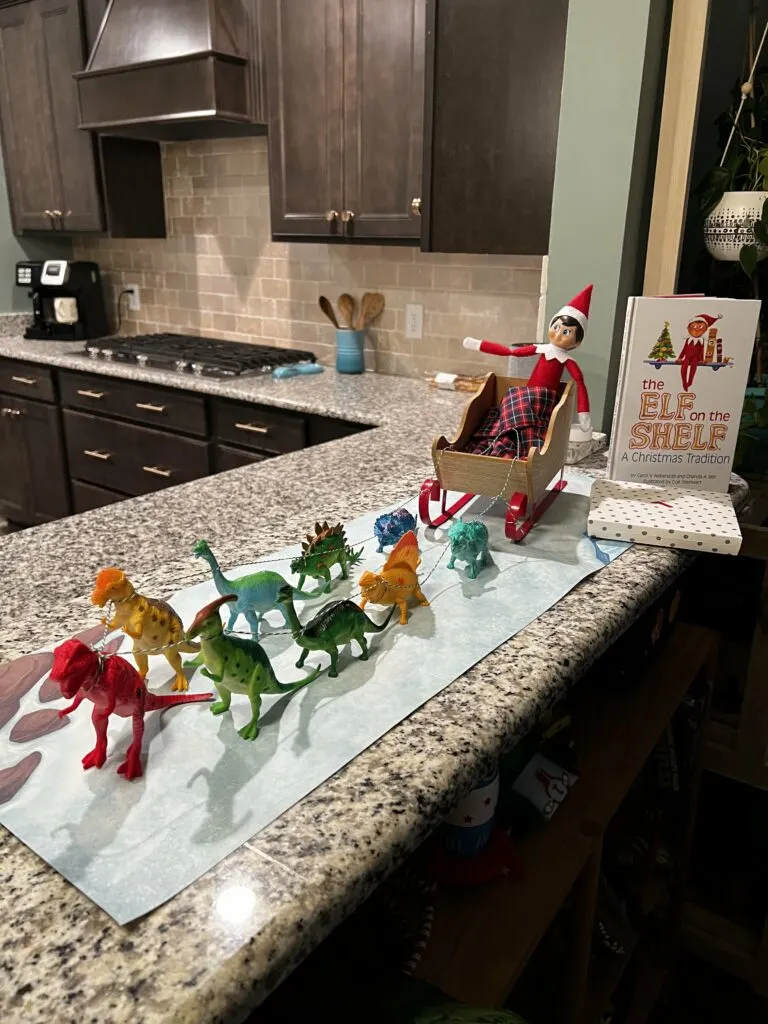 Where to get Christmas books:
School book fair (I bought an 8 pack for under $20 this year!)
Little Libraries
Post in neighborhood group asking if anyone is getting rid of them
Used bookstore
Library sales
I mostly gathered our books year 1 and re-use them each year. However, I do cycle out a couple each year as my kids interests change and they get older, to have more age-appropriate books.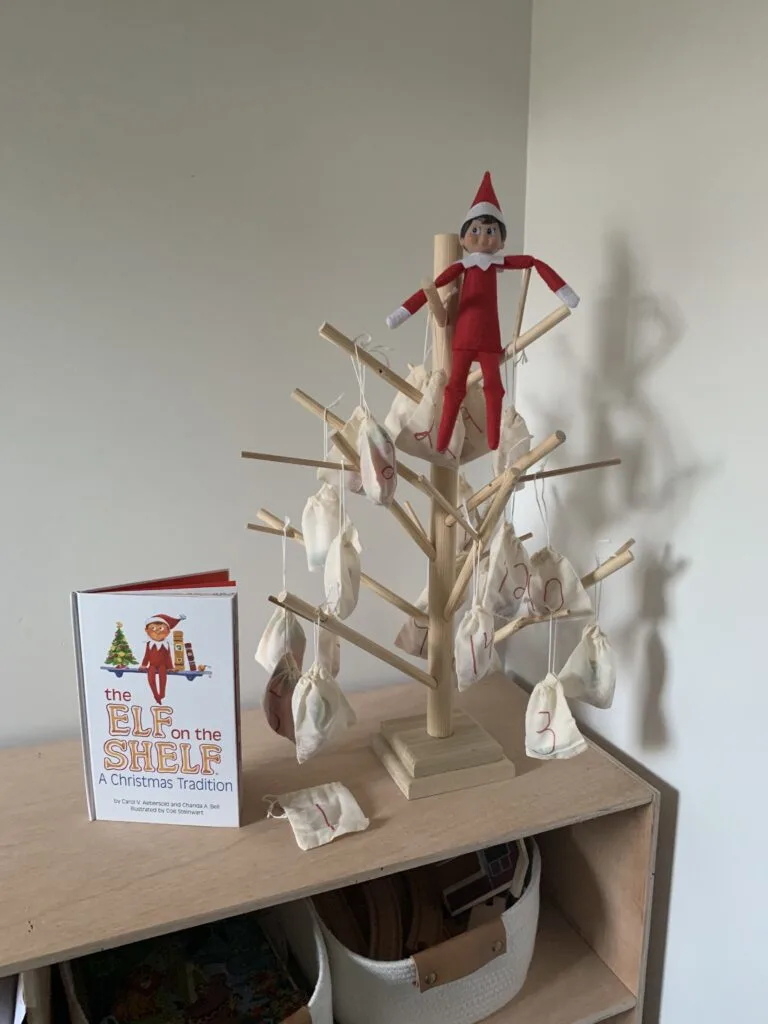 Do you read the book before the elf comes?
I actually prefer to have our elf bring the official Elf on the Shelf book (usually comes with the elf when you buy it) on the first day. This introduces the Elf and his story and is a great first day tradition!
We always have our elf bring the Night Before Christmas as his final book on Christmas Eve!
What does your elf on the shelf bring?!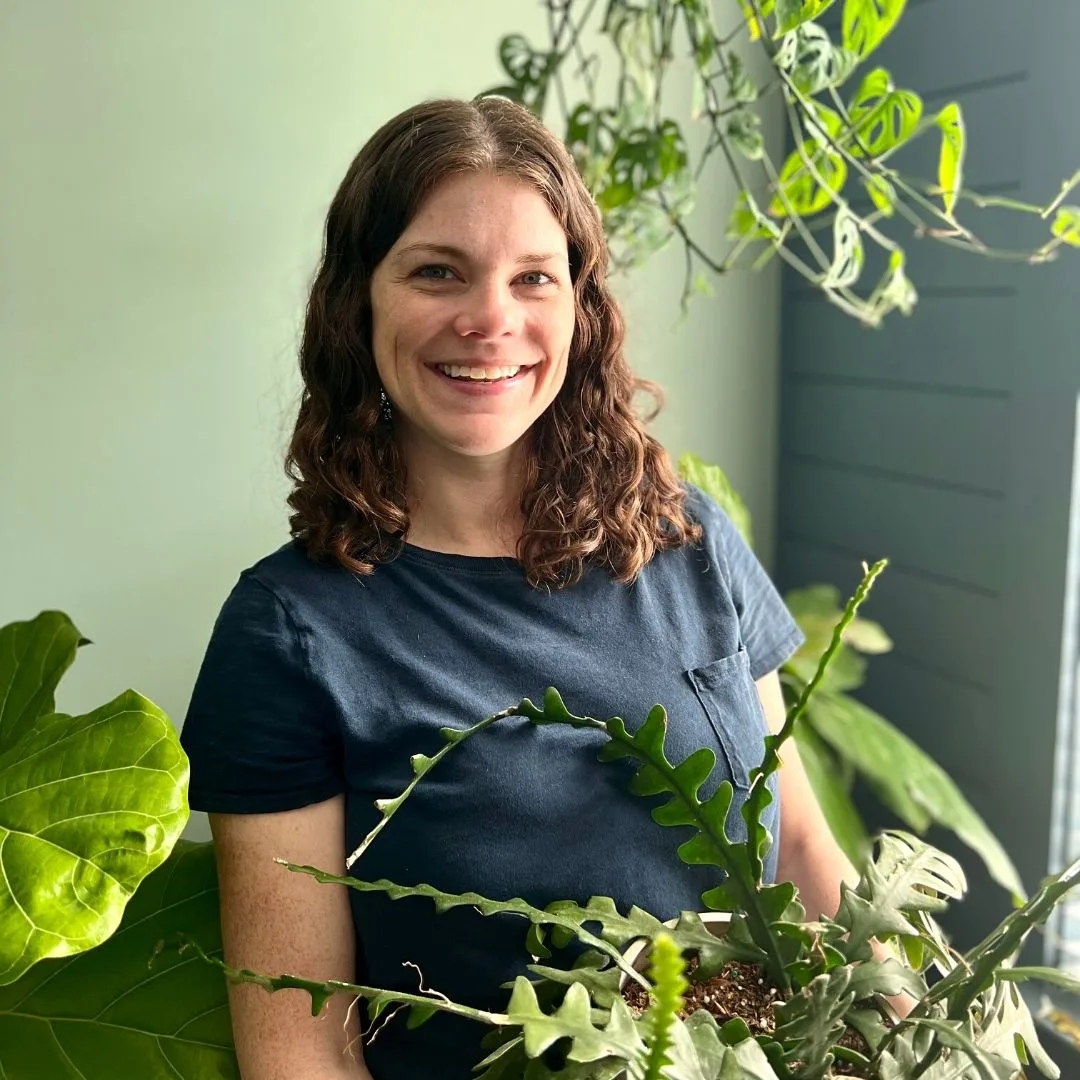 Hey there, I'm Morgan, the creative mind behind CelebratingWithKids.com! As a parent of two lively little ones, I've made it my mission to turn ordinary days into extraordinary adventures, sharing playful activities, thoughtful toy reviews, and delightful printables to help families celebrate every moment together. 🎉👨‍👩‍👧‍👦🎈