Help your kids celebrate Thanksgiving with our free printable Thanksgiving Placemats! With our free templates, your kids will be encouraged to explore their creativity and learn about gratitude and giving thanks while having a blast playing all sorts of Thanksgiving-themed games!
Looking for a way to keep children entertained but also add a touch of creativity to your holiday table? This Thanksgiving placemat printable is exactly what you and your kids need this holiday season!
These Thanksgiving placemats are perfect for all ages! Whether your little ones are budding artists or just looking for some holiday fun, these printable placemats are a must-try.
Let's make this Thanksgiving extra special for our kids and create lasting memories together!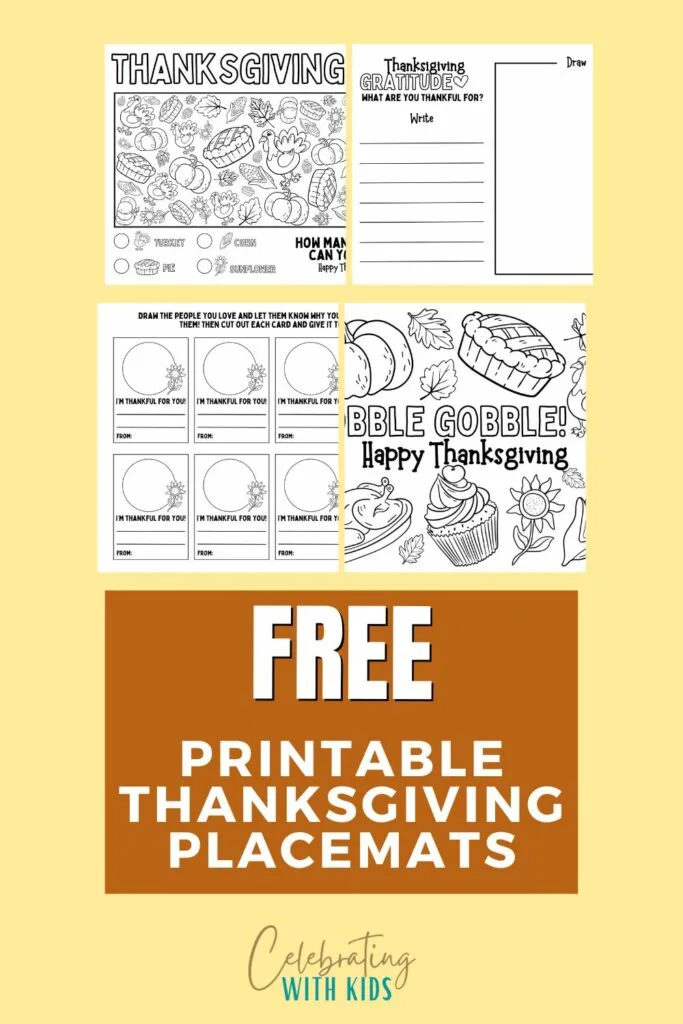 Free Printable Thanksgiving Placemats
We are excited to share a FREE template for Thanksgiving Placemats! These placemats double as fun for the kids and a way to keep them entertained while they are sitting at the table, longer than a usual day.
These are win-wins for parents and children!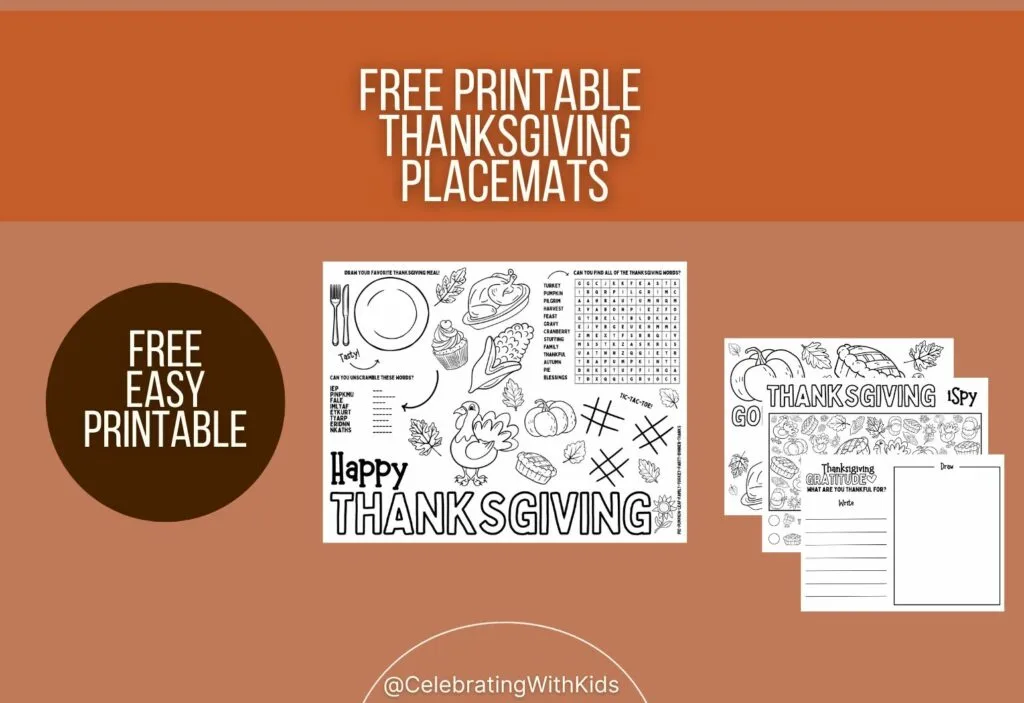 Print out these Free Thanksgiving Placemats and enjoy!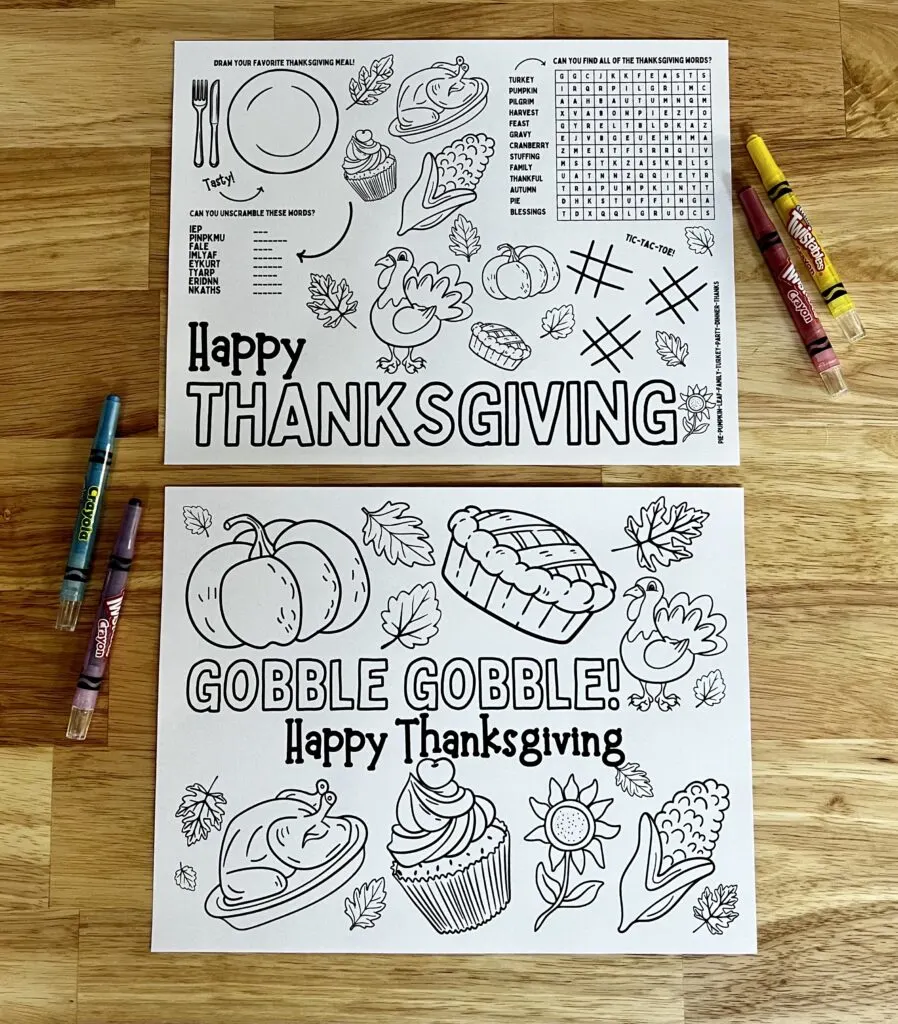 Gratitude and Giving Thanks
It is important to instill the values of gratitude and giving thanks in our children. Thanksgiving is a perfect opportunity to have this meaningful conversation with them.
Take this time to sit down with your little ones and share what you're thankful for, and encourage them to do the same. Emphasize the importance of appreciating the little things in life and how expressing gratitude can positively impact their happiness.
By having this heartwarming conversation, we can teach our kids the true essence of Thanksgiving and create a bond of love and gratitude within our family.
More Conversation Topic Ideas
While your little ones work on these festive placemats, you can chat with them about the rich history of Thanksgiving and the value of family traditions. You can also delve into the significance of the holiday's traditions, from the Pilgrims' journey to the origins of the Thanksgiving feast.
Maybe your kids can come up with ideas for new traditions for your family!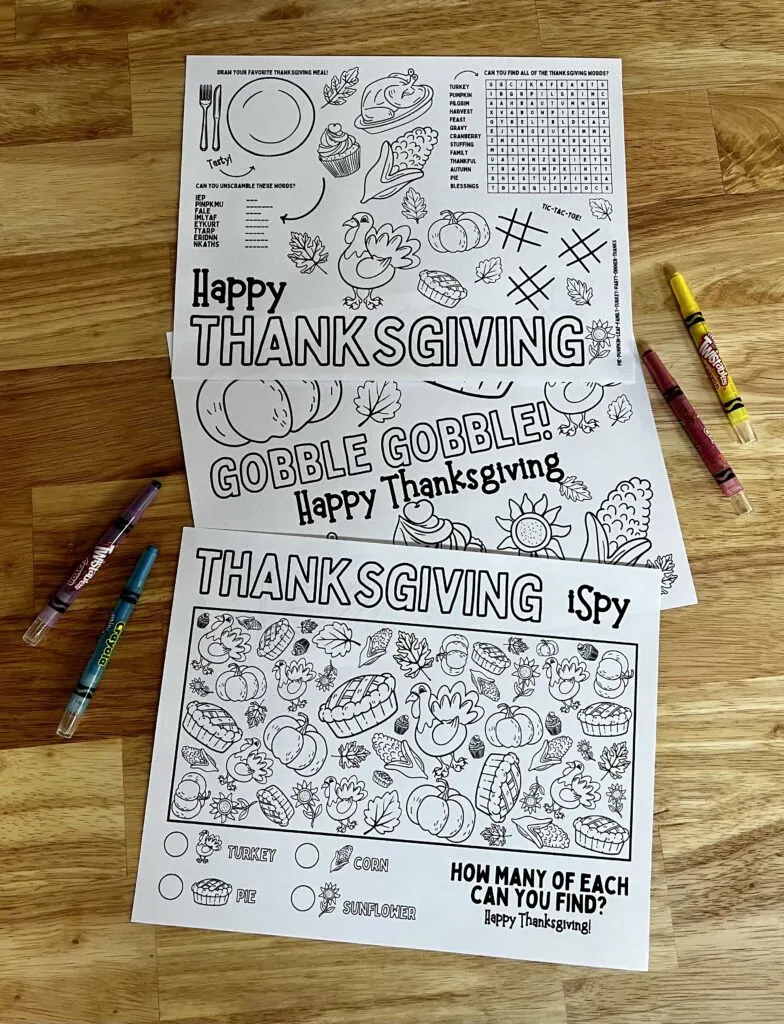 Ideas For New Thanksgiving Traditions:
Creating meaningful Thanksgiving traditions for families with kids of all ages can help build lasting memories and foster a sense of togetherness.
Thanksgiving Tree: Create a paper tree on a wall or poster board and have family members write or draw what they're thankful for on paper leaves. Add these leaves to the tree to represent your family's gratitude.
Family Gratitude Circle: Before the Thanksgiving meal, gather in a circle and take turns sharing something you're thankful for. This can be a heartfelt and meaningful tradition for all ages.
Volunteer Together: Spend time as a family volunteering at a local charity or food bank to help those in need during the holiday season.
Thanksgiving Scavenger Hunt: Organize a scavenger hunt with Thanksgiving-themed clues and riddles for the kids to solve, leading to a special treat or prize.
Craft Corner: Set up a crafting station with supplies for making Thanksgiving-themed crafts like place cards, centerpieces, or homemade decorations.
Thanksgiving Movie Night: Choose age-appropriate Thanksgiving movies and have a cozy movie night together with popcorn and blankets.
Thanksgiving Time Capsule: Create a time capsule with notes, drawings, or small mementos from the day, to be opened and reminisced about in future years.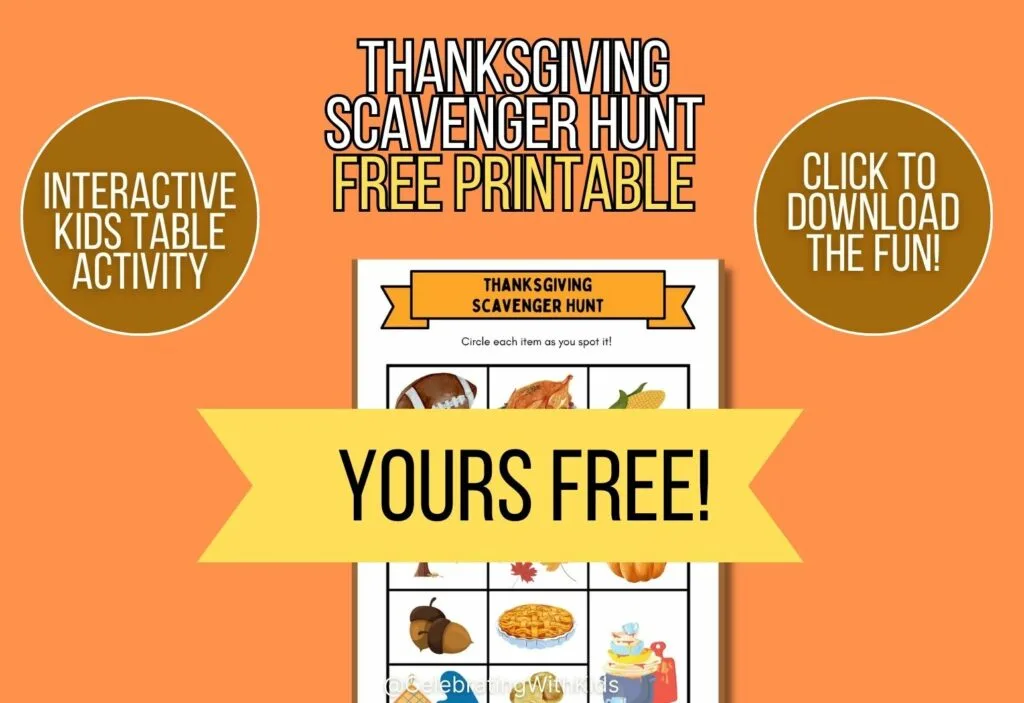 These placemats provide a wonderful canvas for blending fun with learning and creating lasting memories with your children, all while keeping them entertained during this special holiday season. So, let's get decorating and embark on a journey of discovery and gratitude together!
Have a happy Thanksgiving, however you celebrate!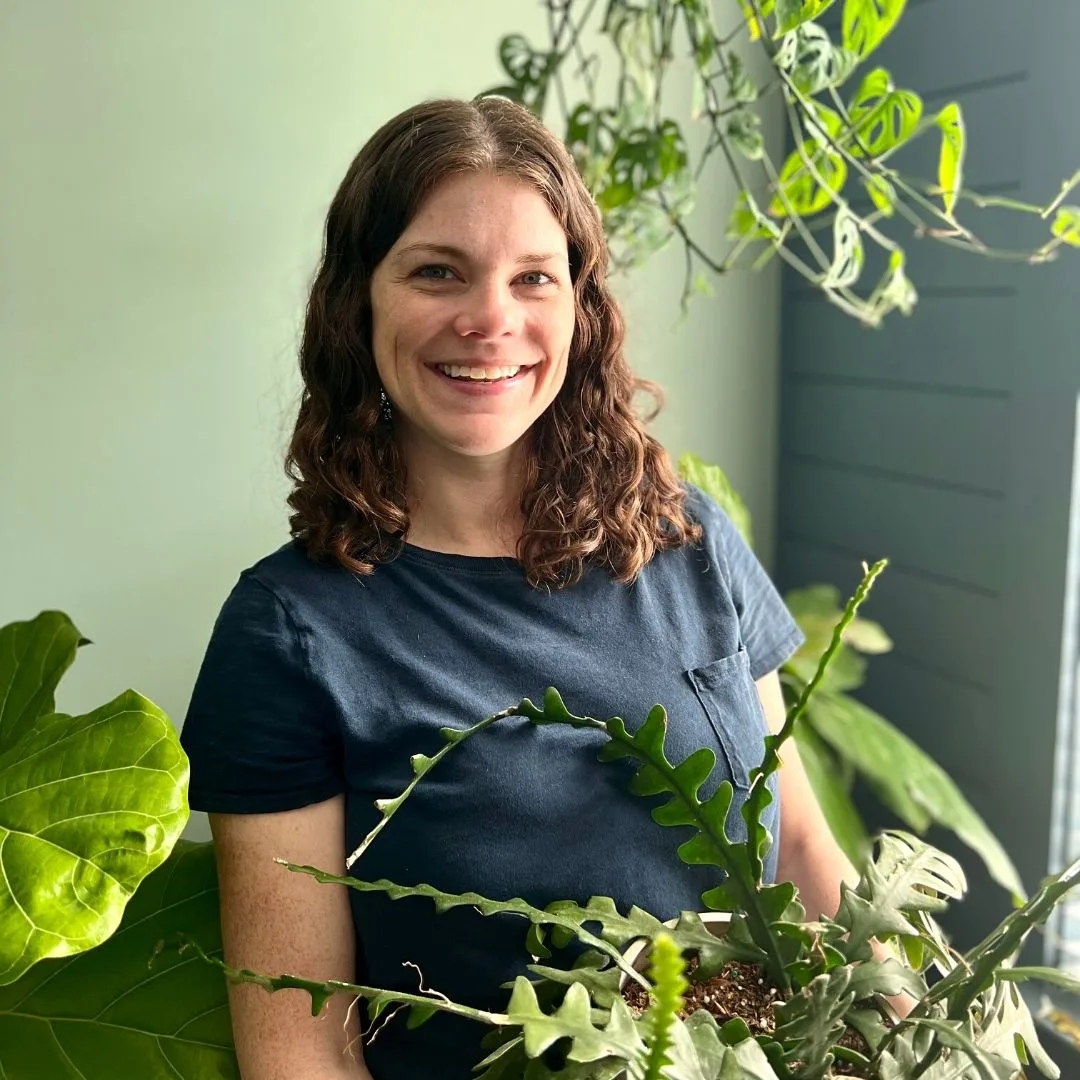 Hey there, I'm Morgan, the creative mind behind CelebratingWithKids.com! As a parent of two lively little ones, I've made it my mission to turn ordinary days into extraordinary adventures, sharing playful activities, thoughtful toy reviews, and delightful printables to help families celebrate every moment together. 🎉👨‍👩‍👧‍👦🎈