Want to keep your kids laughing and having fun on Thanksgiving? Download our free printable Thanksgiving scavenger hunt for kids – and make the most of this holiday celebration!
Thanksgiving dinner is a big to-do. There is so much cooking and eating and togetherness, of course.
While it can be fun, it can also be boring for little kids.
After all, all of that cooking and eating and chatting means a lot of waiting around – especially if all they are going to eat is two bites of mac and cheese and a roll.
So, I like to have some games and activities on hand for the kids.
Today I am sharing a super easy and fun Thanksgiving game for kids – a scavenger hunt! I have a free printable and tons of tips for planning a Thanksgiving scavenger hunt!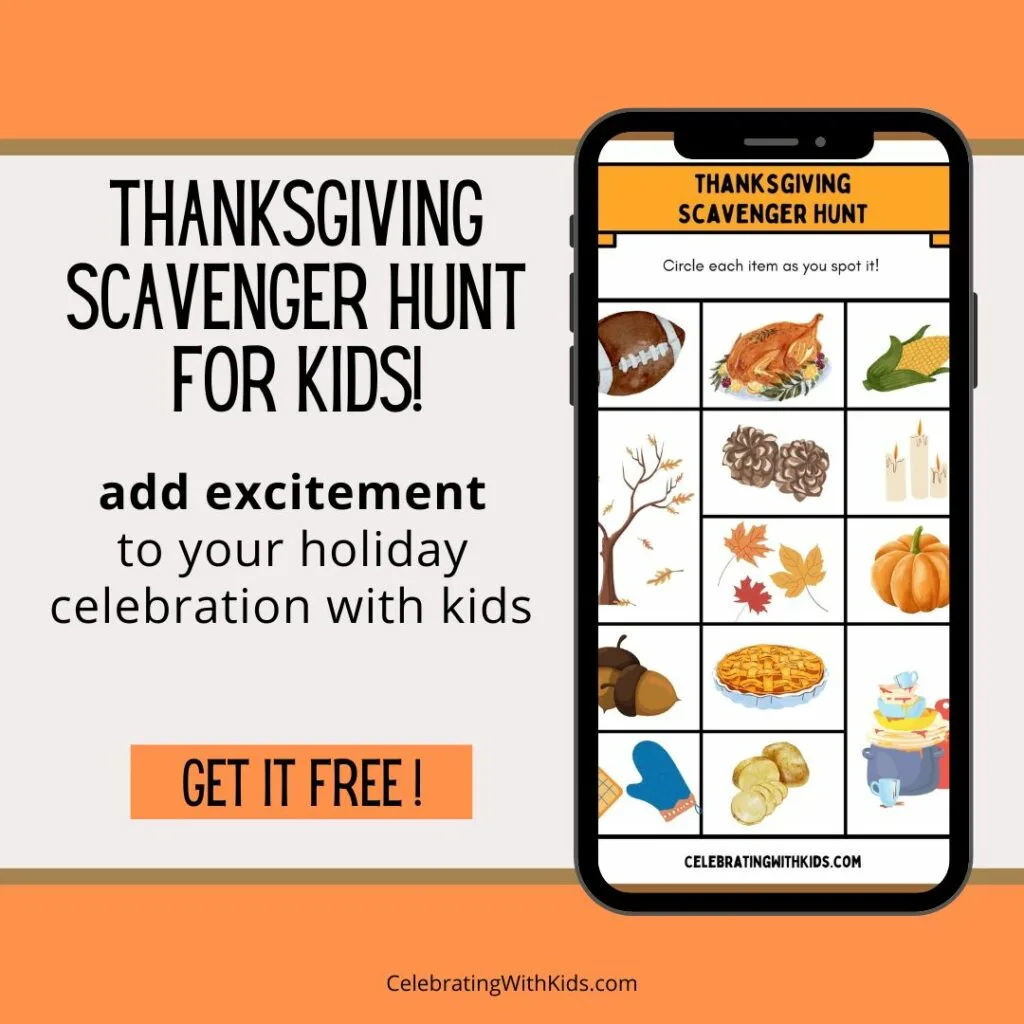 Why do a Thanksgiving Scavenger Hunt?
Thanksgiving dinner can be long and boring for kids. Having a structured activity like a scavenger hunt will keep kids engaged and busy.
A scavenger hunt, unlike a coloring page, also encourages kids to get up and get moving. Plus, they are a great ice breaker for cousins or family friends who don't see each other too often@
Free Printable Thanksgiving Scavenger Hunt
I've created a free printable visual scavenger hunt for your Thanksgiving dinner! Click here to download the scavenger hunt or sign up below!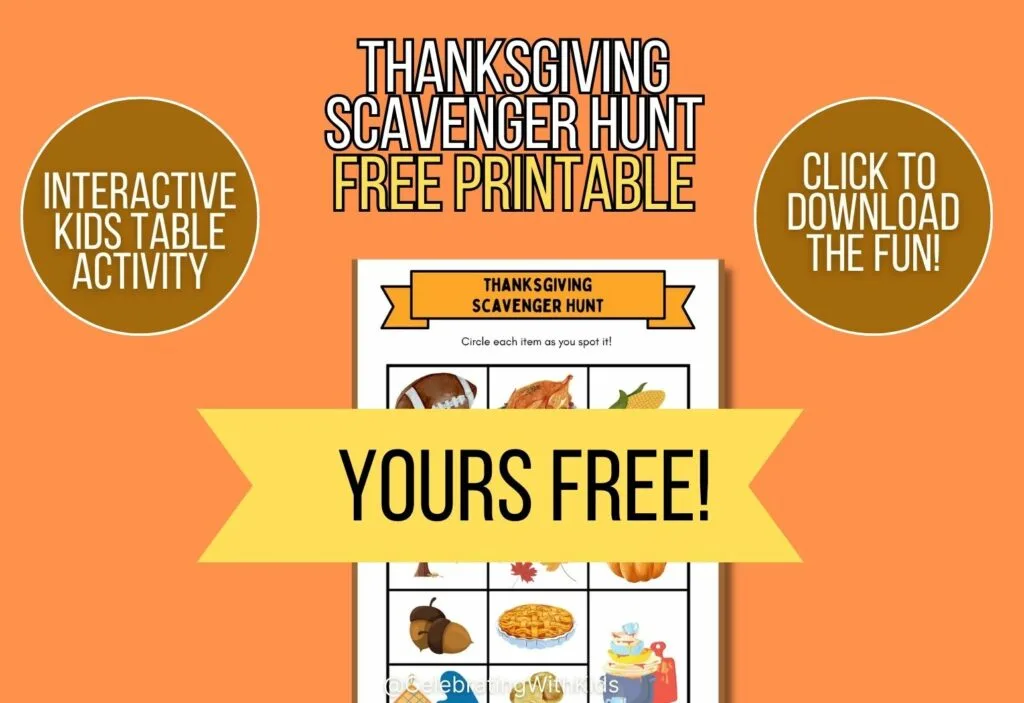 To make this as kid-friendly as possible, we've created a free printable visual scavenger hunt designed for Thanksgiving dinner.
The scavenger hunt is entirely visual, making it perfect for children who haven't yet mastered reading but still want to play.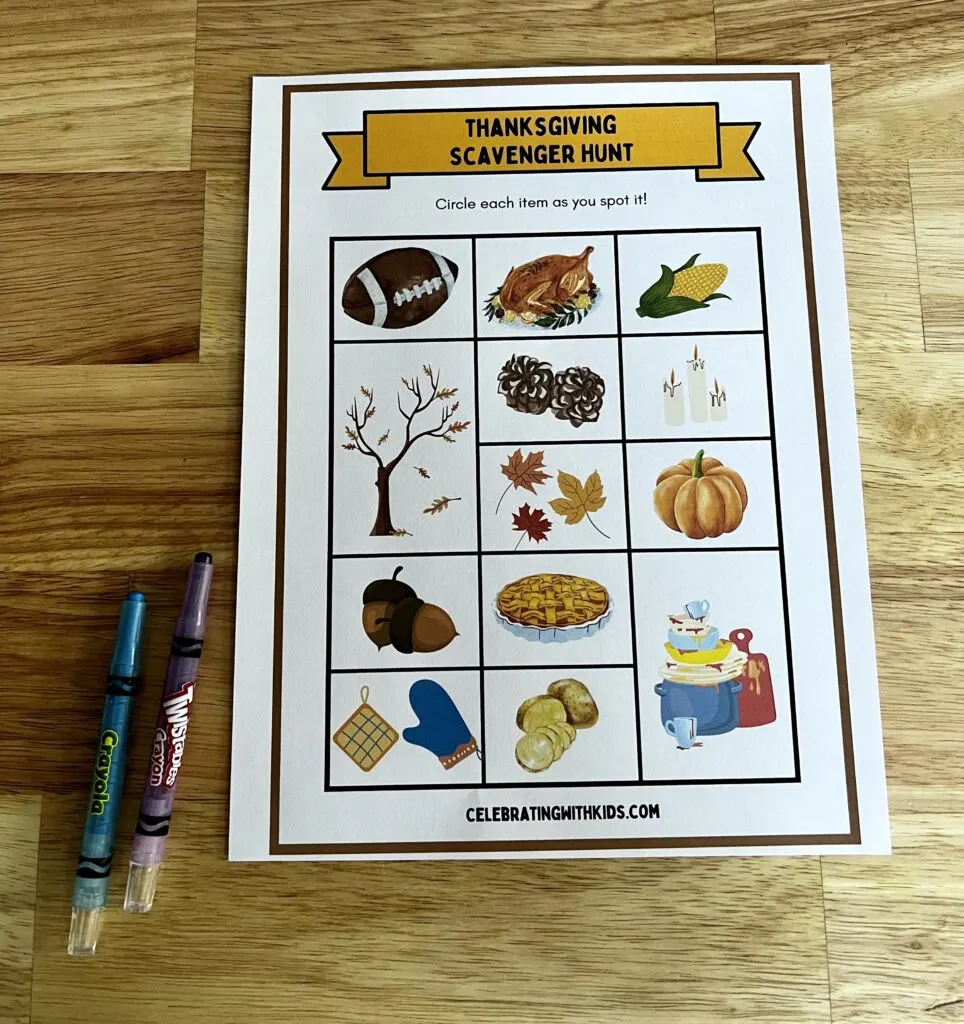 Thanksgiving scavenger hunt checklist
The easiest way to do a Thanksgiving scavenger hunt is with our free printable, but if you want to make your own, here are some ideas of what to add!
Nature
Vibrant Fall Leaves in Red, Orange, or Yellow
Pinecones of Various Sizes
Acorns and Chestnuts
Colorful Berries or Seed Pods
Feathers from Birds
Wildflowers or Dried Seeds
Twigs or Branches with Unique Shapes
Food
Pumpkin (Different Shapes, Sizes, or Colors)
Corn Cob with Kernels Intact
Colorful Gourds
Apples or Pears
Chestnuts or Walnuts
Fresh Herbs like Rosemary or Sage
Colorful Bell Peppers or Chili Peppers
Decor
Hay Bales or Straw Bundles
Cornstalks or Wheat Stalks
Decorative Indian Corn
Seasonal Wreaths or Garlands
Candles in Fall Scents (Cinnamon, Pumpkin Spice)
Mini Pumpkins for Table Centerpieces
Cloth Napkins or Table Runners in Autumn Colors
Animals and Wildlife
Squirrel Gathering Acorns
Birds (Robins, Blue Jays, Cardinals)
Wild Turkeys (or Turkey Feathers)
Deer Prints or Tracks
Rabbits
Migratory Birds
Tips for a Memorable Thanksgiving Scavenger Hunt
Team Up: Form teams with family and friends, promoting teamwork and friendship.
Plan in Advance: This might be obvious, but be sure you have everything on hand that's in the hunt. Unless you want to trick the kids!
Gratitude Reflection: Take a moment after each find to express why you're thankful for it, emphasizing gratitude in every discovery.
Add a Photo Element: Consider having older kids take pictures or make a drawing of each item to make the hunt last longer.
Want more outdoor scavenger hunts for kids?
Be sure to check out: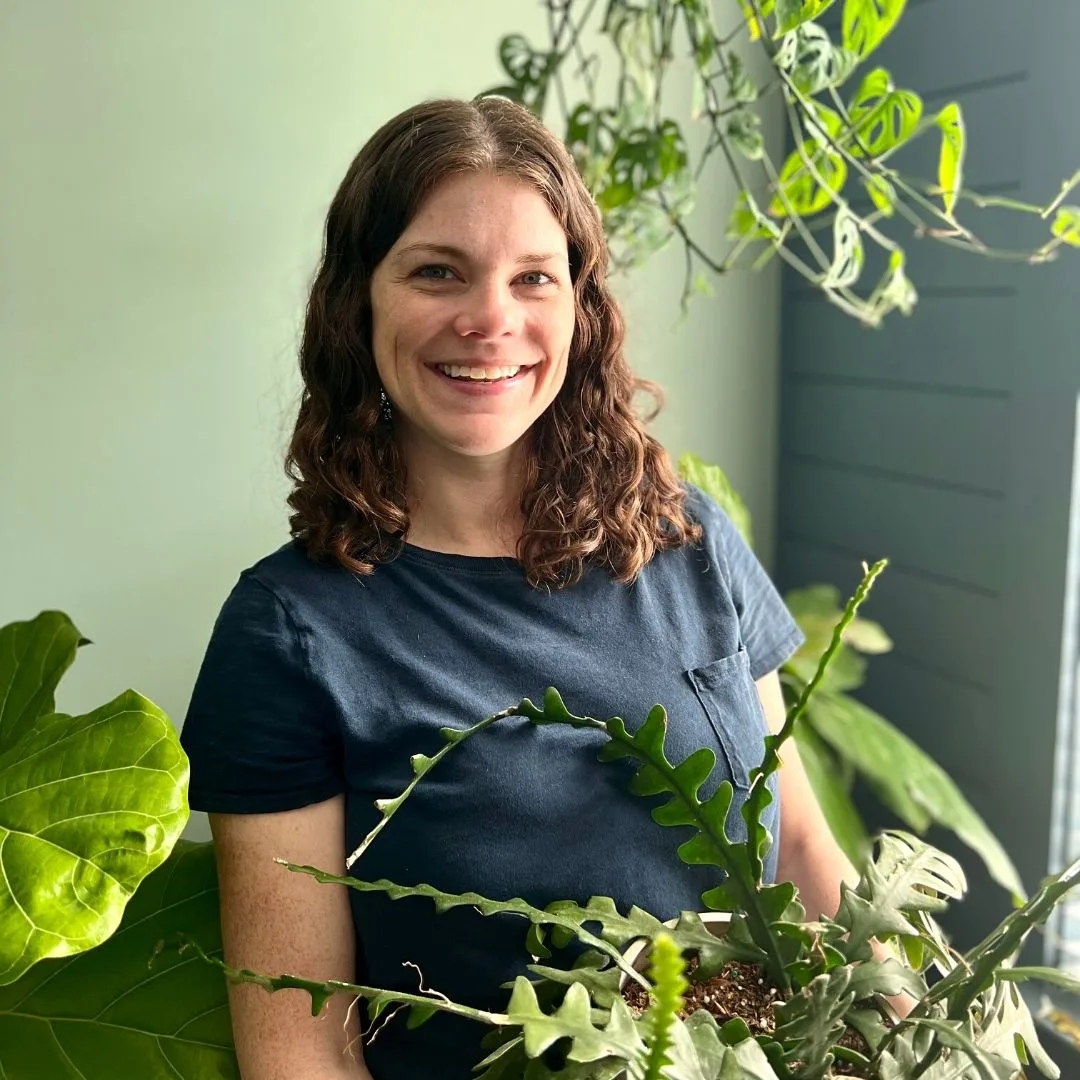 Hey there, I'm Morgan, the creative mind behind CelebratingWithKids.com! As a parent of two lively little ones, I've made it my mission to turn ordinary days into extraordinary adventures, sharing playful activities, thoughtful toy reviews, and delightful printables to help families celebrate every moment together. 🎉👨‍👩‍👧‍👦🎈