Looking for the perfect gift to give to someone who has just brought home a baby? Here are my favorite gifts for new moms that aren't for the baby!
Bringing home a baby is exciting and worth celebrating! Many people want to send gifts to the new mom and dad to celebrate.
But, many of those gifts aren't really for the new parents.
Don't get me wrong – babies need clothes and blankets and other things. But, new moms need some stuff too.
I had 2 babies in the last 3 years (2 c-sections too, yikes). I learned how new moms are often overlooked for the actual new baby.
And I get it, newborn babies are so sweet. Everyone wants to see them and hold them (while they are clean and not crying).
That's great and I am so happy that you are excited about the baby. But if you really want to be a rockstar, show some love to the new parents, too.
These gifts could be given at a baby shower or sent after the birth of the baby. Also, if they are having a lot of family come visit right when the baby is born, consider sending a meal or gift a little later when everyone has left.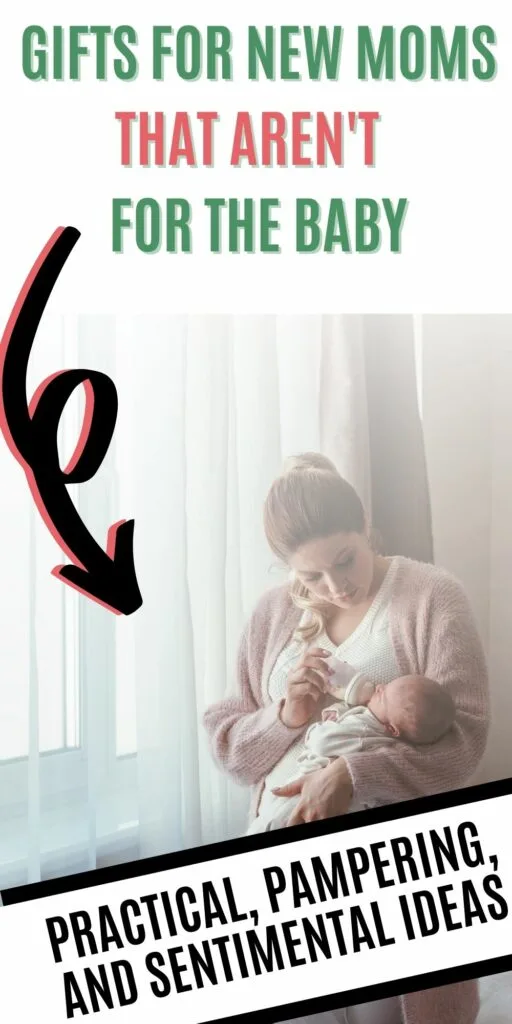 What do new moms really want as gifts?
New moms are (generally speaking) tired, sleep deprived, sore, and overwhelmed. What they really want is help.
And, no offense, but holding the sweet sleeping baby isn't really help (unless they are able to go nap). There's nothing worse than recovering from giving birth while a relative holds your newborn and you waddle around the kitchen preparing them lunch.
Yikes.
Things that tired parents could use help with:
Cooking/meals – send groceries or delivery meals or even a gift card (though I prefer just taking care of the ordering)
Cleaning – offer to clean or hire a cleaner
Laundry – offer to pick up laundry and return it cleaned
Yard care – mow their lawn or water their grass so it's taken care of
Sleep – if you can sit with the baby and let them nap, no expectation of chatting or being catered to
Pets – offer to walk a dog or care for a pet for a while
One of the best gifts that we got after our second child was born was that my mother in law took our dog to stay with her for two weeks. The dog got so much more attention that we could give and we had one less responsibility.
Practical gifts for new moms
If you want to give a physical gift to a new mom, here are a few practical ideas.
Giant water bottle – breast feeding made me VERY thirsty
Coffee
Basket of snacks (for middle of the night feedings, parents get hungry, too!)
Wine (always appreciated)
Comfortable clothing – soft stretchy pants, cozy sweatshirt – things that are breast-feeding friendly if applicable
Nice, long bath robe – if she has a lot of visitors
Robot vacuum – this is pricey but could be a treat for a mom in your life
Pampering gifts for new moms
A little pampering will go a long way towards making a new mom feel like herself again. Just think about childcare arrangements – if you can offer to watch the baby while she goes to a treat, even better. Taking a newborn along with you to the hair salon is NOT relaxing.
Pampering gift ideas for new moms:
Massage
Manicure/pedicure
Blow out
Hair cut
Yoga class or similar (only if she 100% enjoys exercise)
Alone time to sit by a sunny pool
Weighted blanket
Bath bombs or bubble bath – only if she likes baths
Sentimental gifts for new parents
The last category that I suggest for gifts for new parents is sentimental gifts. I 100% think that a meal is better than anything sentimental in the beginning, but this could be sent at a slightly later date or in addition to food or pampering.
Sentimental gift ideas for new parents:
Initial or birthstone jewelry
A family photo session with a photographer
A nice frame or a digital photo frame
A shadow box for newborn memorabilia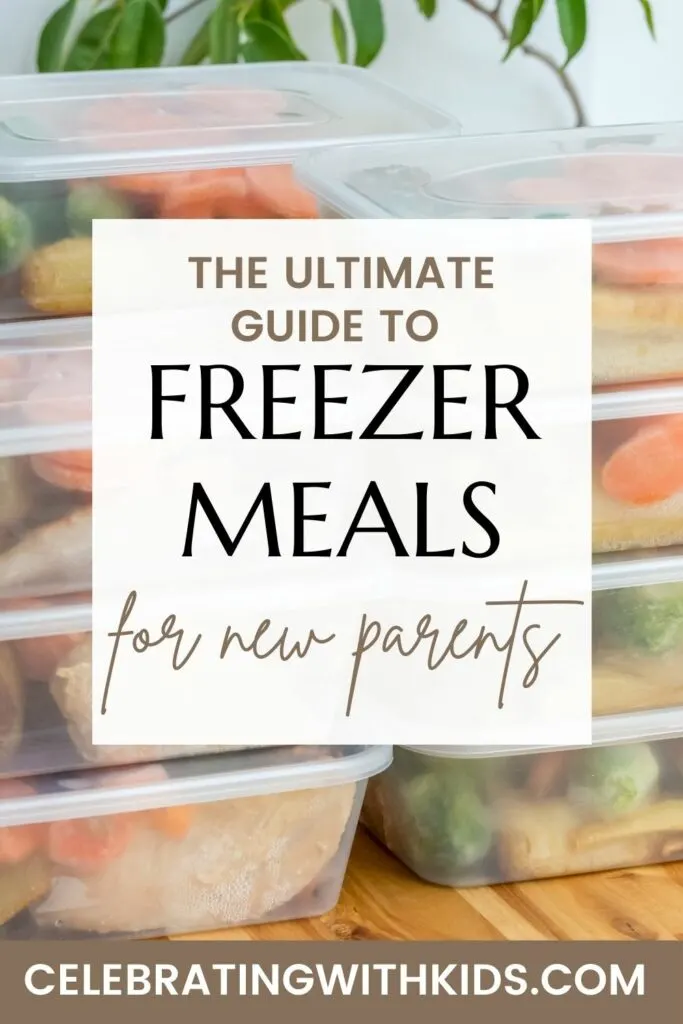 Meal ideas for new parents
What are your favorite gift ideas to give new parents?!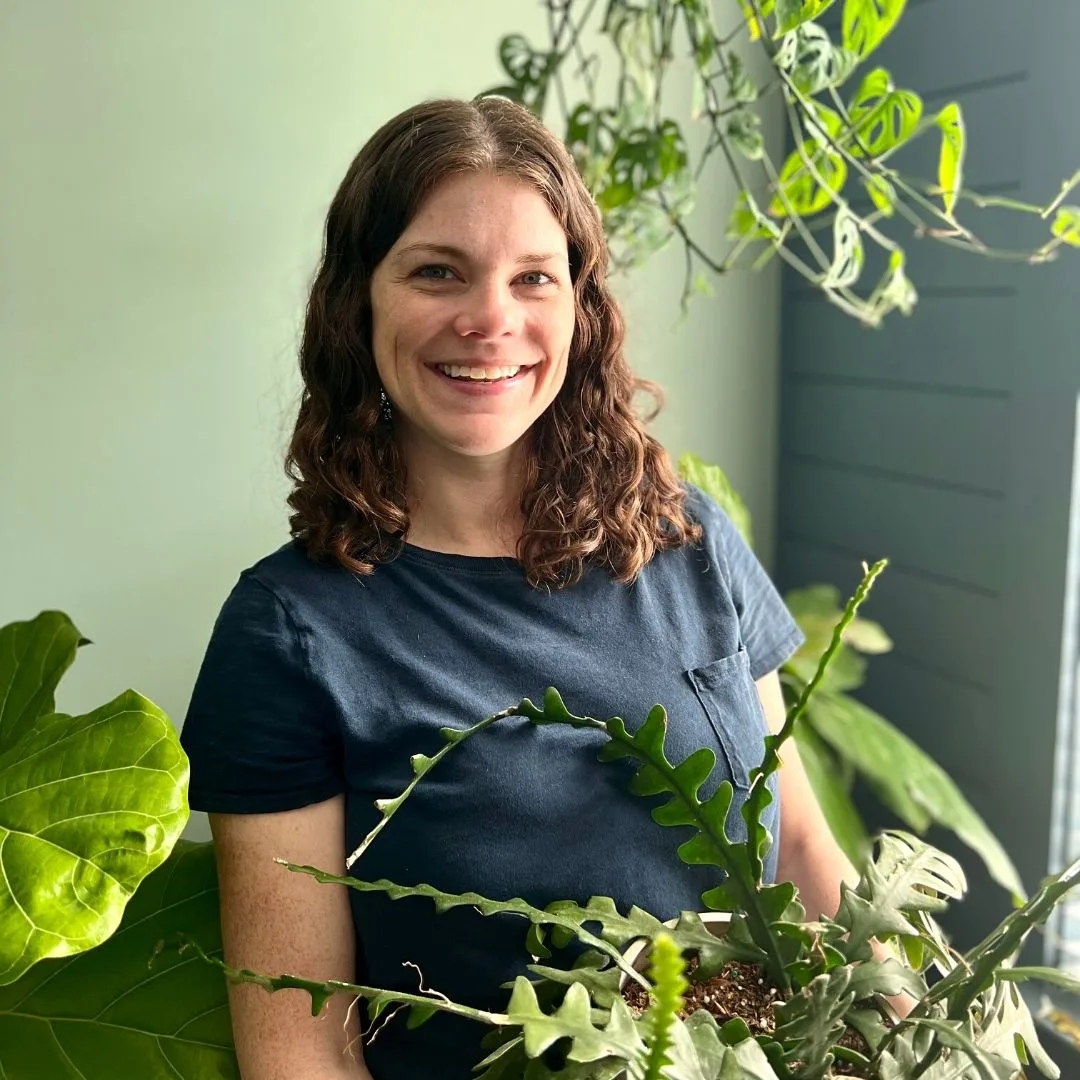 Hey there, I'm Morgan, the creative mind behind CelebratingWithKids.com! As a parent of two lively little ones, I've made it my mission to turn ordinary days into extraordinary adventures, sharing playful activities, thoughtful toy reviews, and delightful printables to help families celebrate every moment together. 🎉👨‍👩‍👧‍👦🎈