Want to gift a meal to new parents but don't want to cook? Here are the best Costco meal ideas for new moms that they will love!
I had 2 babies in 2 years and it felt like everyone around me was having babies, too. I was in baby facebook groups and neighborhood groups and all of the above.
So whenever I am asked "what is the best gift that you can send to new parents" – I don't hesitate to speak loudly for the community –
FOOD
When you have just had a baby, or your partner has just had a baby, you are thrown for a loop.
I don't care if it's your first or your fourth kid, you do not want to cook dinner. You don't want to plan lunch. You just need to eat and sleep and survive those first few weeks.
So, if you want to send a gift, send food. You can make it, you can send delivery pizza, or you can split the difference with a pre-made Costco meal.
Be sure to check out my favorite freezer meals for new moms, as well as vegetarian and paleo freezer meals for new moms!
We love Costco and I really love their ready to go food section. So, let's talk about the best Costco meals for new moms!
Meal ideas for new parents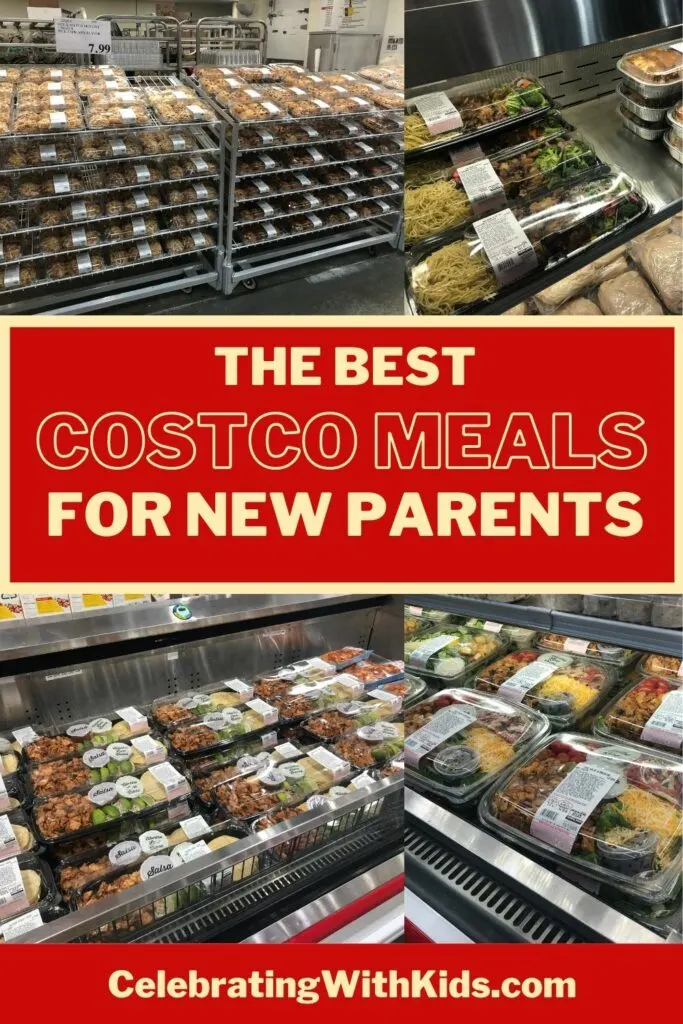 The Best Costco Meals for new parents
Taco kit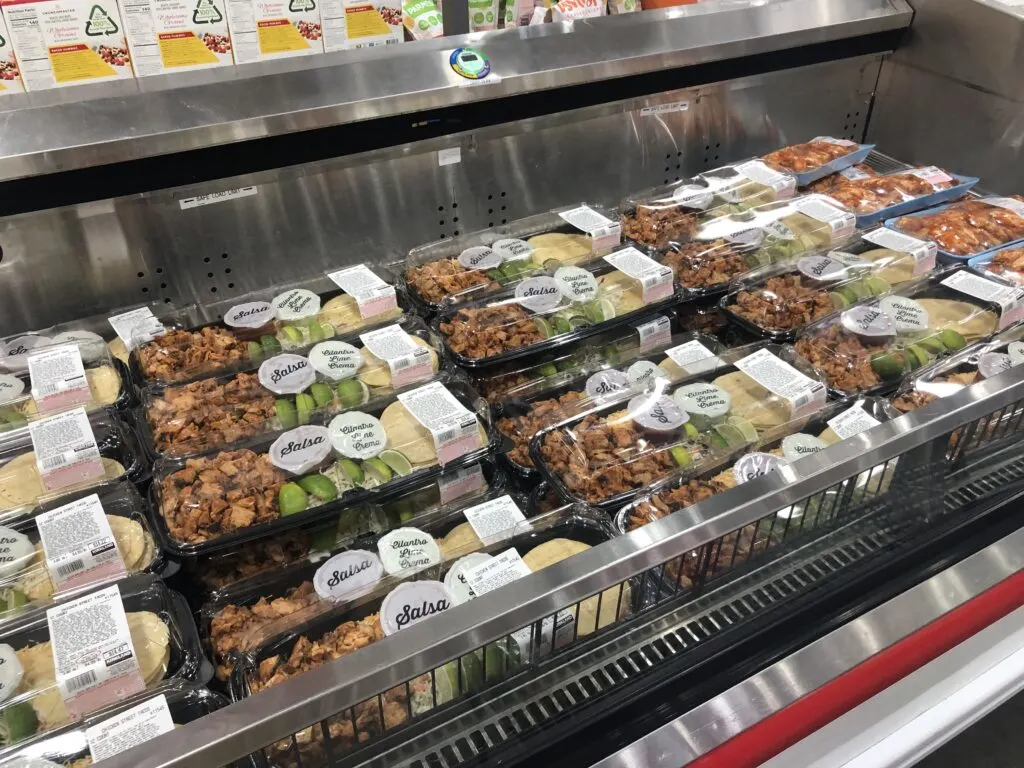 This is my top pick for ready-to-eat Costco meals – the taco kit. It includes chicken, taco shells, slaw, shredded cheese, salsa, and a cilantro sour cream sauce.
We literally get this every Costco trip! It makes 2-3 lunches for us and is a great meal to gift. Pair it with a big bag of tortilla chips or a taco salad if you like!
Salads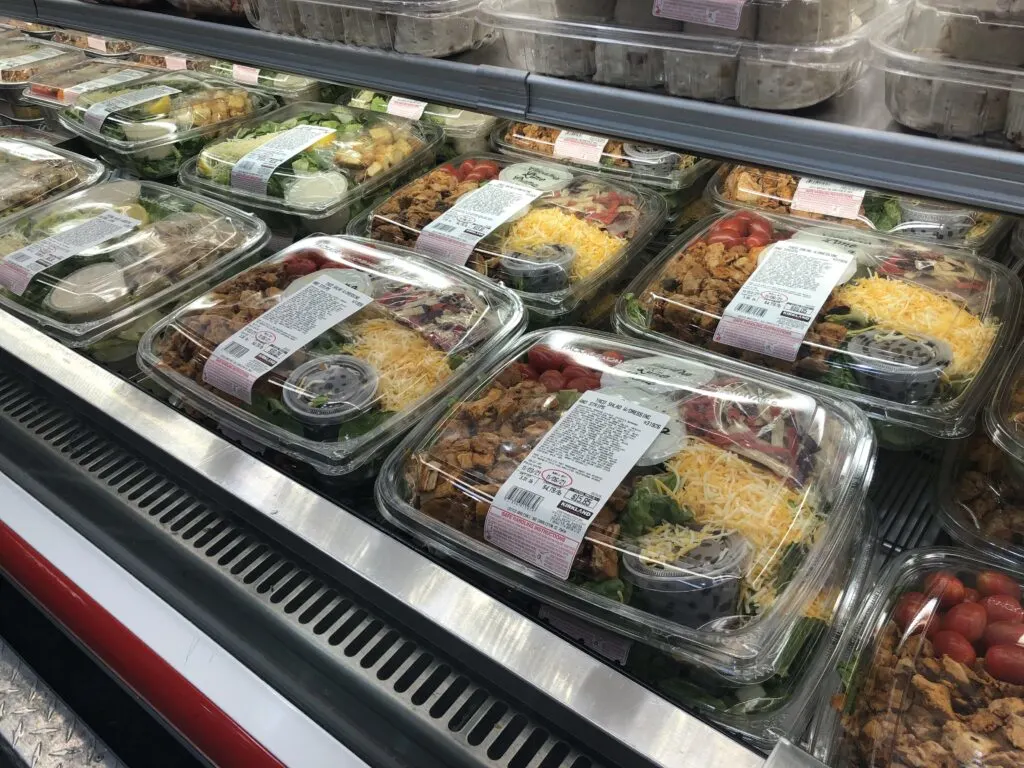 Costco has an awesome selection of salads. You can pair this with any of the other meals, or serve it with one of their rotisserie chickens. It's great to eat alone as lunch, too. I really love the taco salad!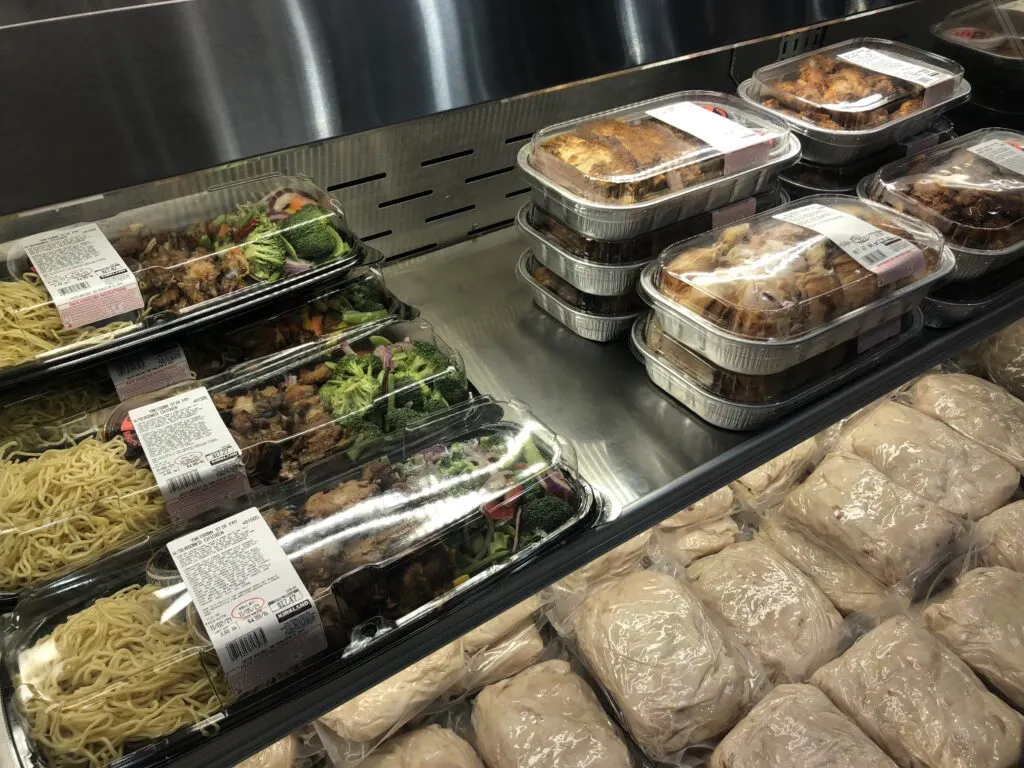 Stir fry
These stir fry kits are great, including noodles, veggies, meat, and sauce. They are easy to toss up for a fresh-tasting meal, but are best eaten in the first day or two because of the noodles.
Chicken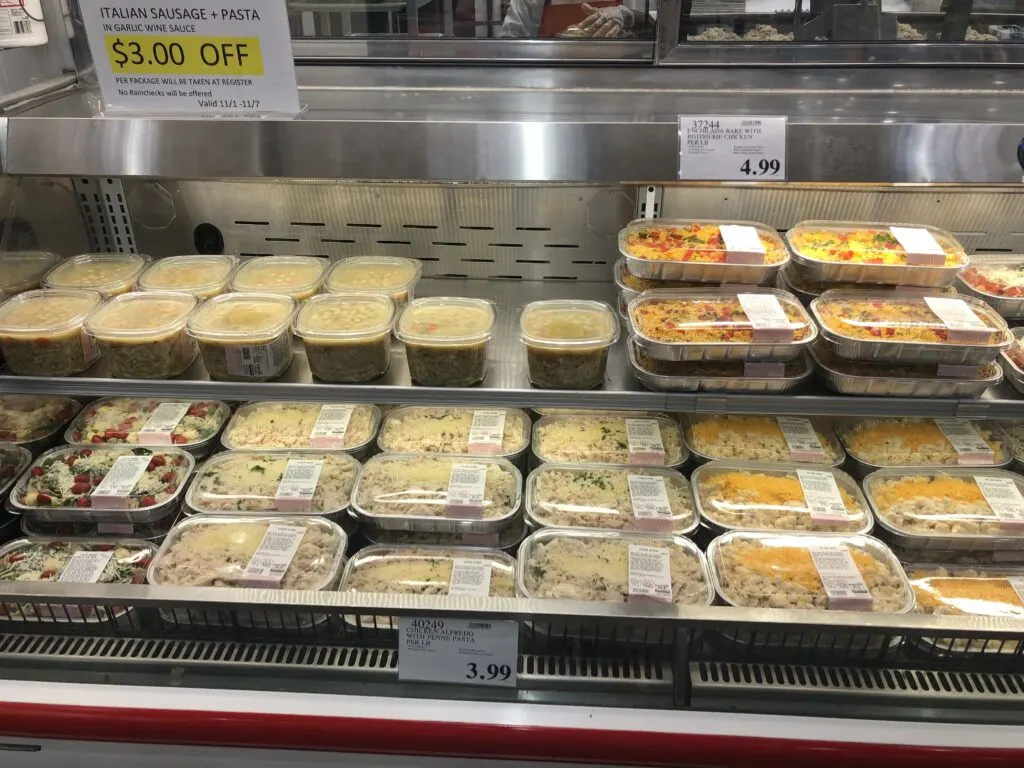 Baked pastas
Costco has lots of baked pastas including mac and cheese and chicken pastas. These are all SUPER good and usually freeze well.
Pair them with a big salad or a garlic bread for an extra treat.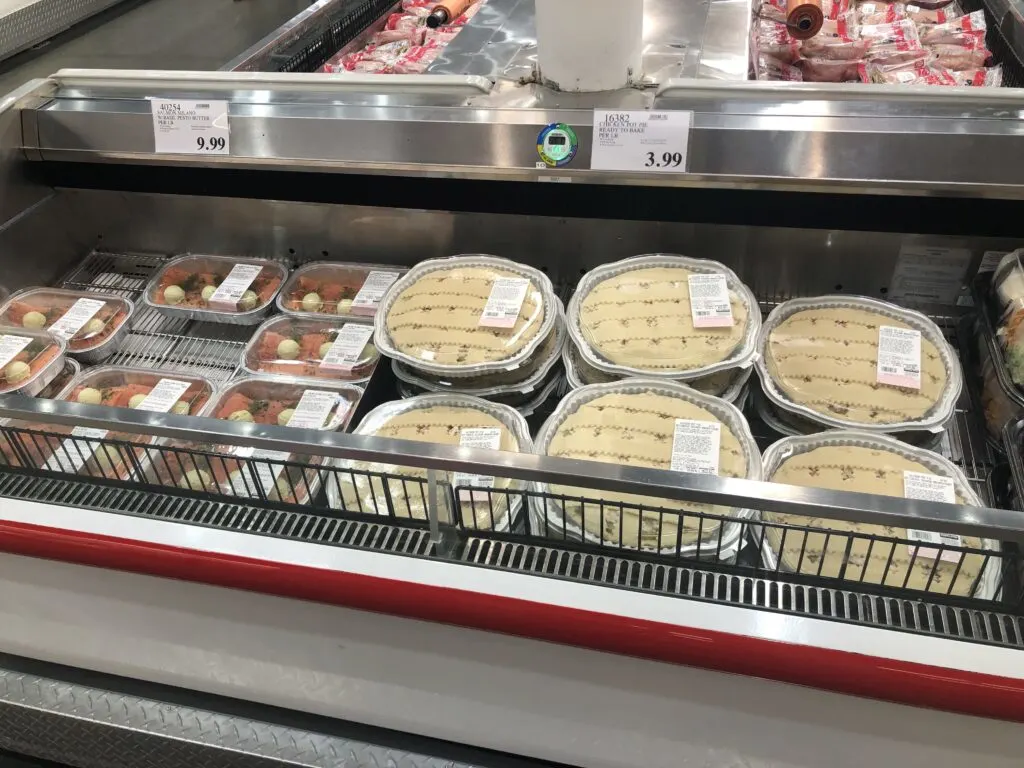 Muffins
Don't forget breakfast! These muffins are sold as a 2 pack (so, you grab 2 of these 6 packs). They are huge and delicious.
The perfect one-handed snack for new parents!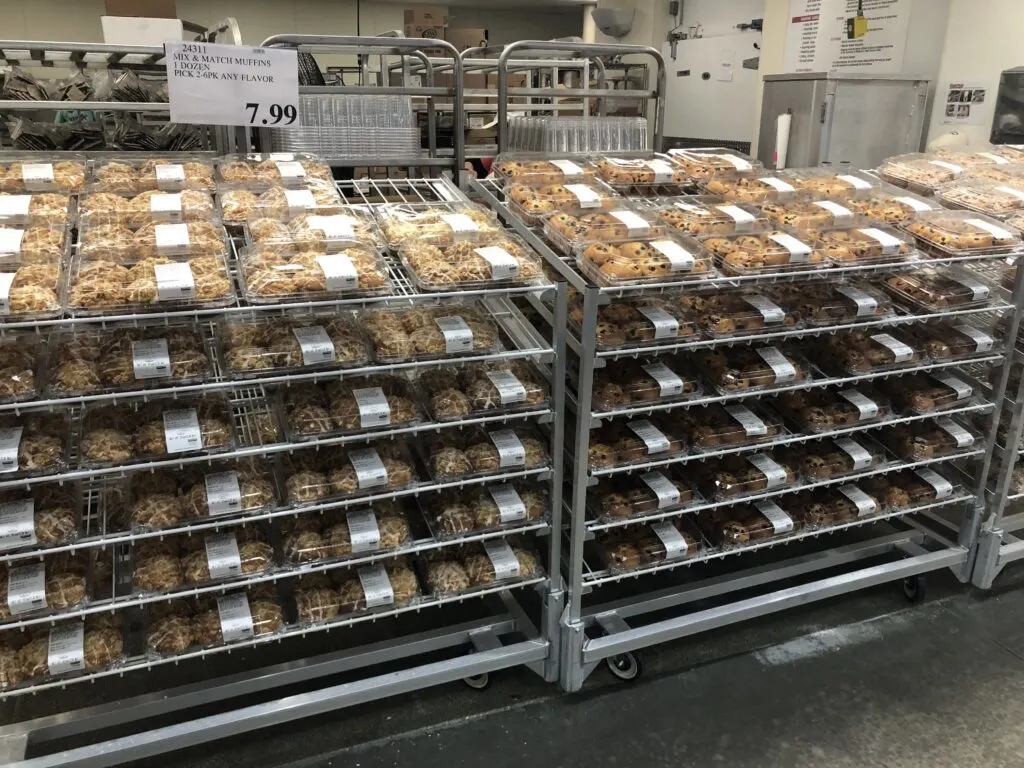 Croissants
These croissants are SO GOOD. They work for breakfast or an easy snack. They also freeze well!
They're a big hit if they already have toddlers or little kids, too.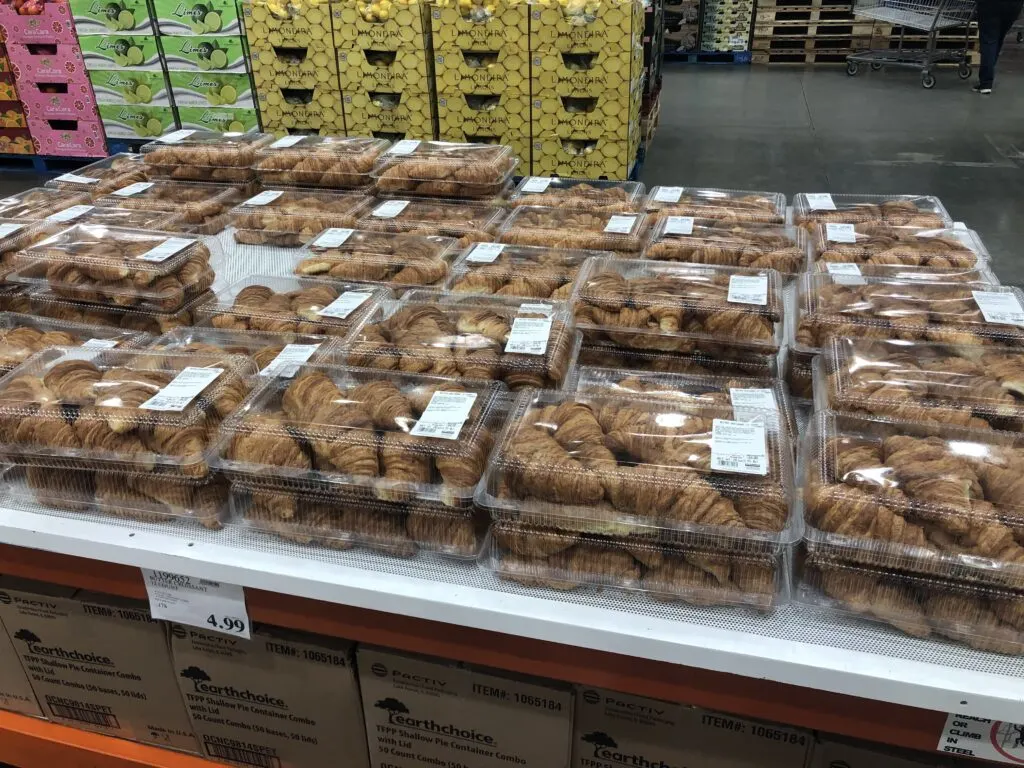 Extras
While you're at Costco, grab some extras to go with the meal. Consider:
Granola bars
Gatorade (especially if the new mom is breastfeeding!)
Cookies
Fresh fruit
Pie
Candy or gum
What's your favorite ready to go Costco meal?!