Wondering if Clixo magnetic toys are worth the steep price tag? Here's my complete and honest Clixo review!
I have been a long term lover of magnetic tiles, almost as long as I have had kids. My son started playing with magnetic tiles when he was old enough to sit up independently.
I have to admit that I, as a parent, really love building with them too. It's just fun and satisfying.
We recently went on a cruise out of Florida and the night before our cruise, we saw some of our friends who live in Florida.
When we went out to dinner with them the mom, my friend, busted out a pack of clixo toys. I had never seen these before, and was instantly intrigued.
I love a good magnetic toy, and my four-year-old son is obsessed with anything building related. Magna tiles, K'NEX, Legos – he loves them all.
He really enjoyed playing with the clixo, so I ordered a set to be waiting for us when we got home. I'm excited to share our full review of Clixo toys with you here today.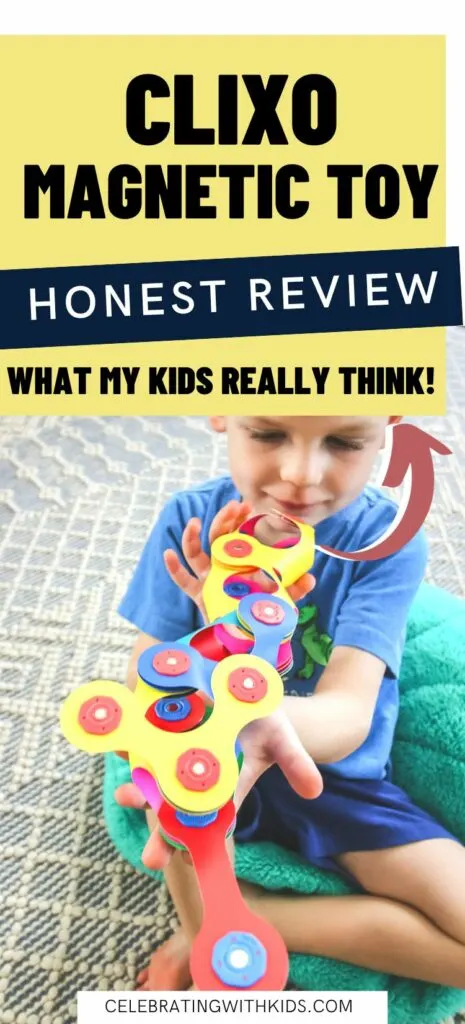 Clixo Review
Clixo toys are magnetic building pieces with the unique angle of being flexible. This flexibility means that they can bend, curve, and dome to create really unique shapes and builds.
They are light weight and easy to carry, plus super durable.
While they are very pricey, they are a great addition to your building toy collection if your budget will allow for it.
Here are our thoughts after playing with Clixo toys!
What is Clixo?
Clixo is a brand of flexible plastic soft toys with magnets on the ends that can be bent, rolled, and snapped together to create endless shapes and builds.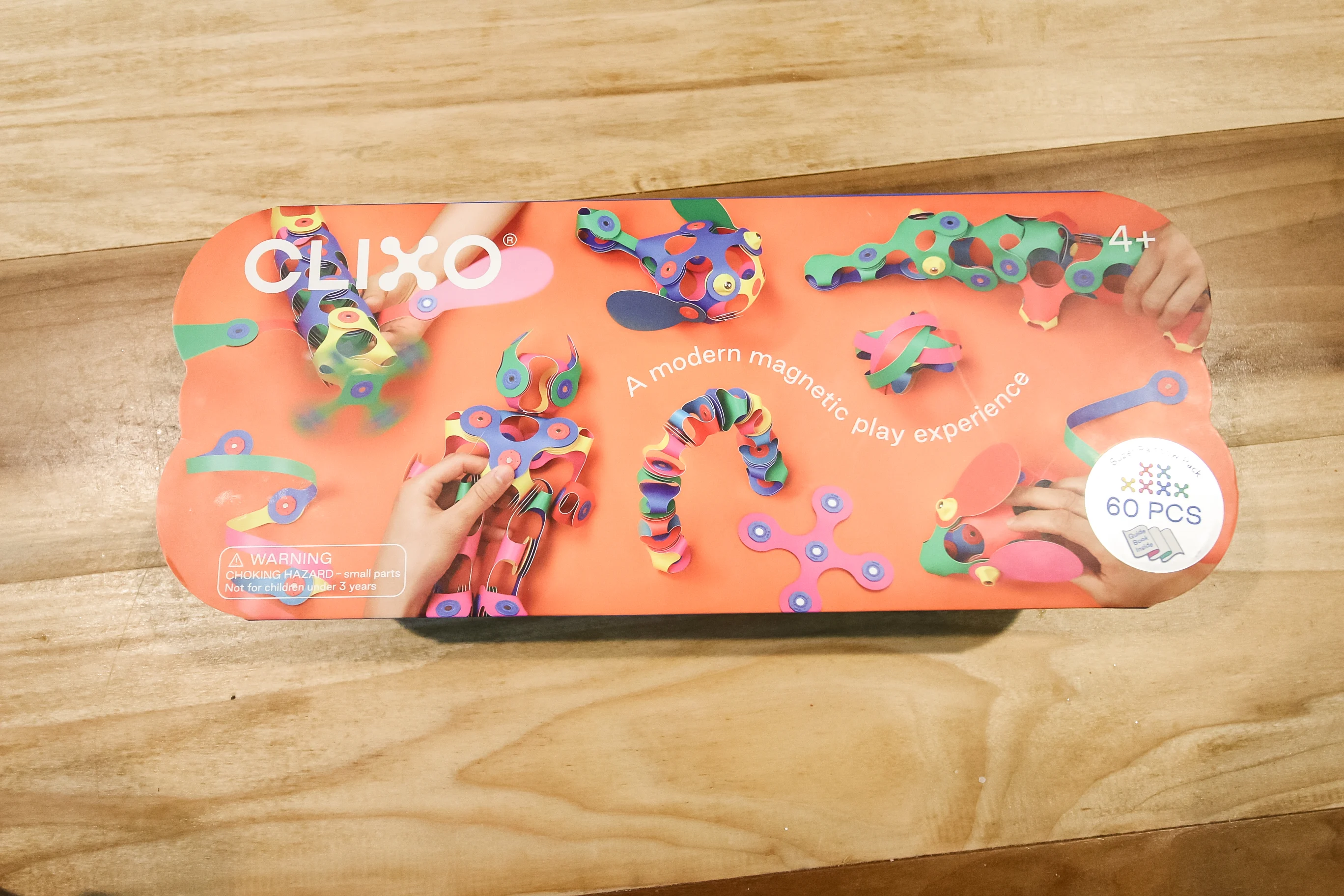 What age is Clixo for?
Clixo is designed for ages 4+. I would say they are best for elementary aged kiddos!
How does Clixo work?
Clixo is made of a soft, flexible material with magnets on the ends. The blue and red magnets snap together and the bendable materials allow you to create 3D shapes.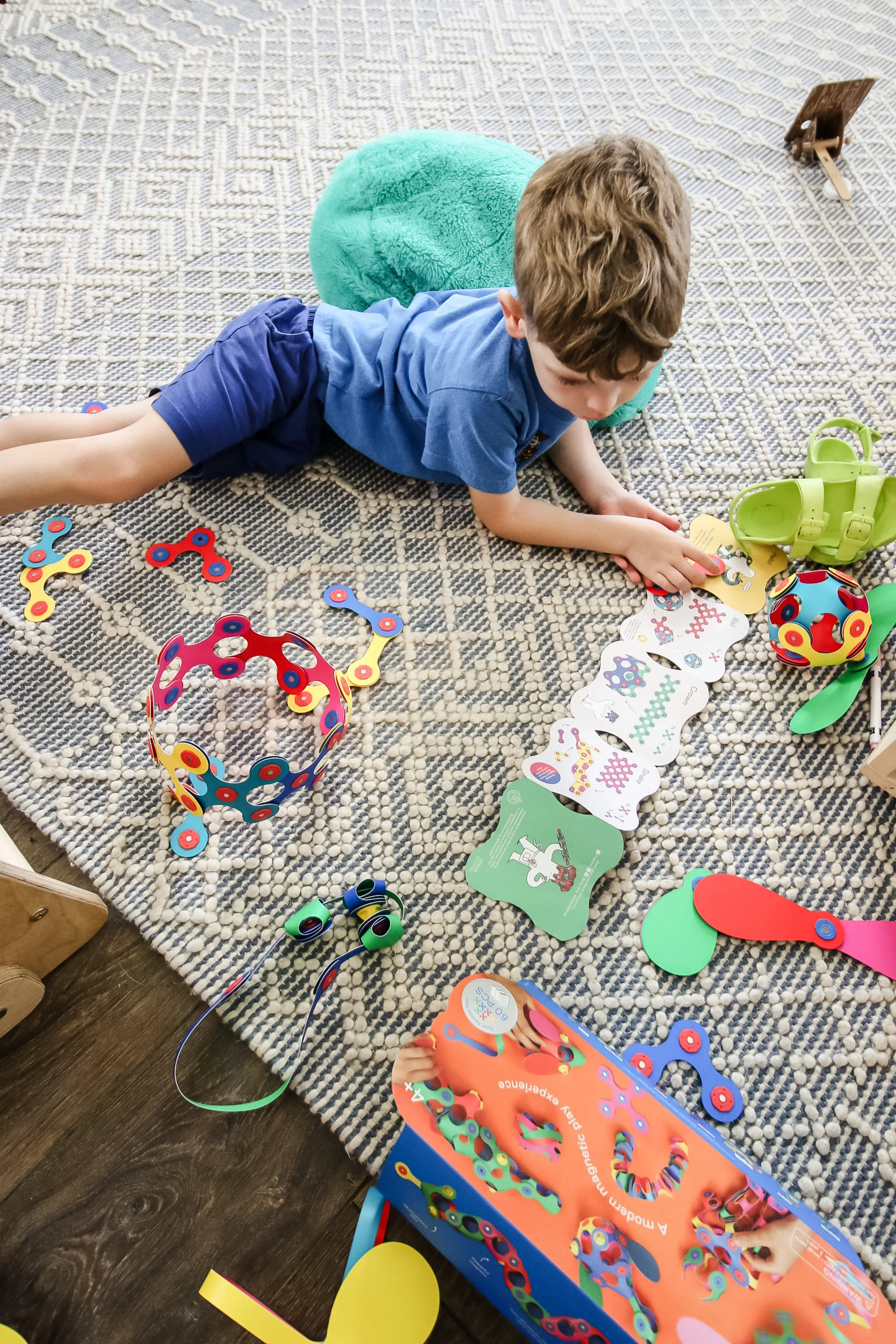 How do you clean Clixo pieces?
Clixo can be wiped down with a damp cloth – and they can go in the dishwasher!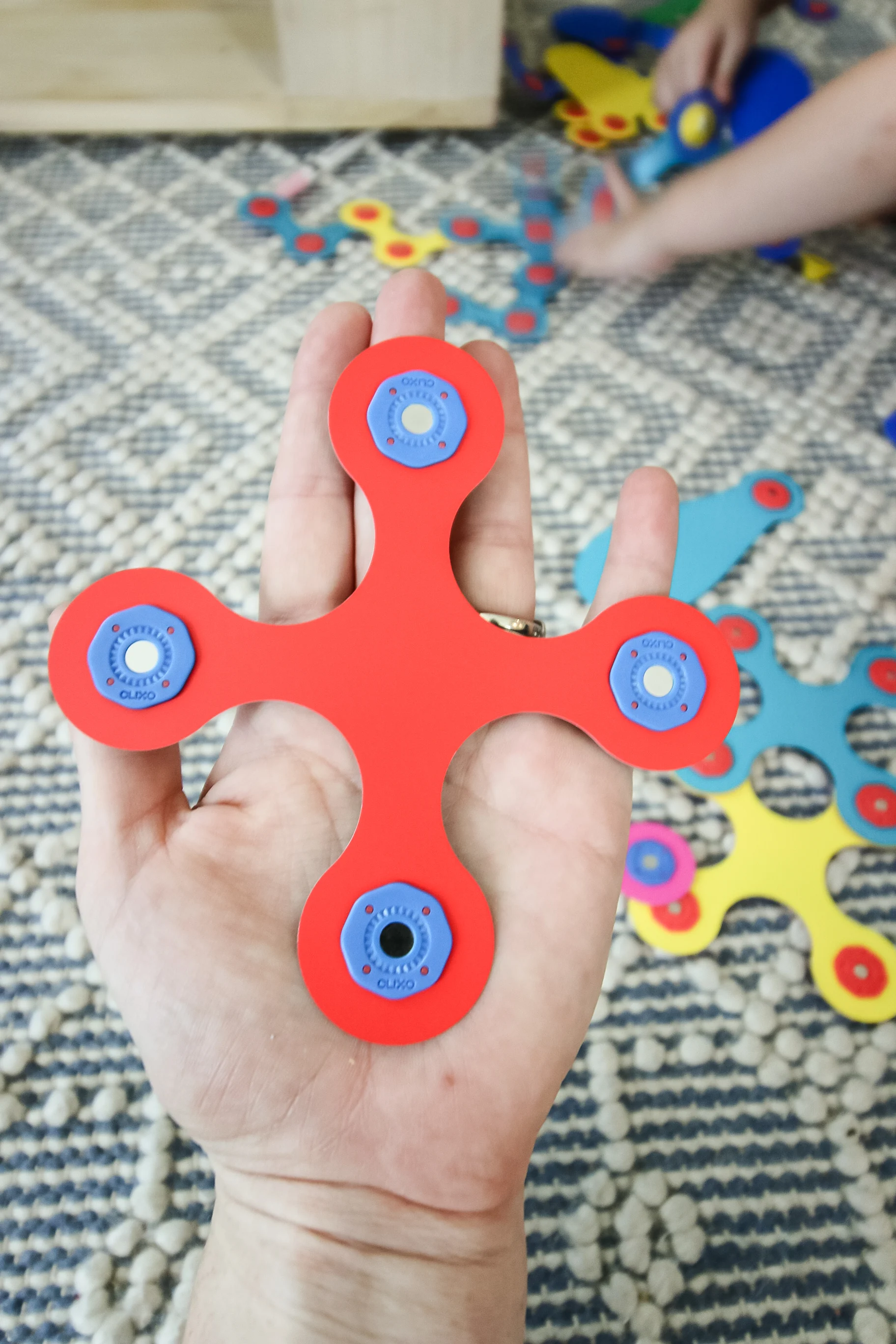 How many Clixo pieces do I need?
As with any building set, the more pieces that you have, the wider variety and larger builds you can make.
The current sets include:
A smaller set is great for bringing into restaurants or as a travel toy. A bigger set is better for more elaborate builds.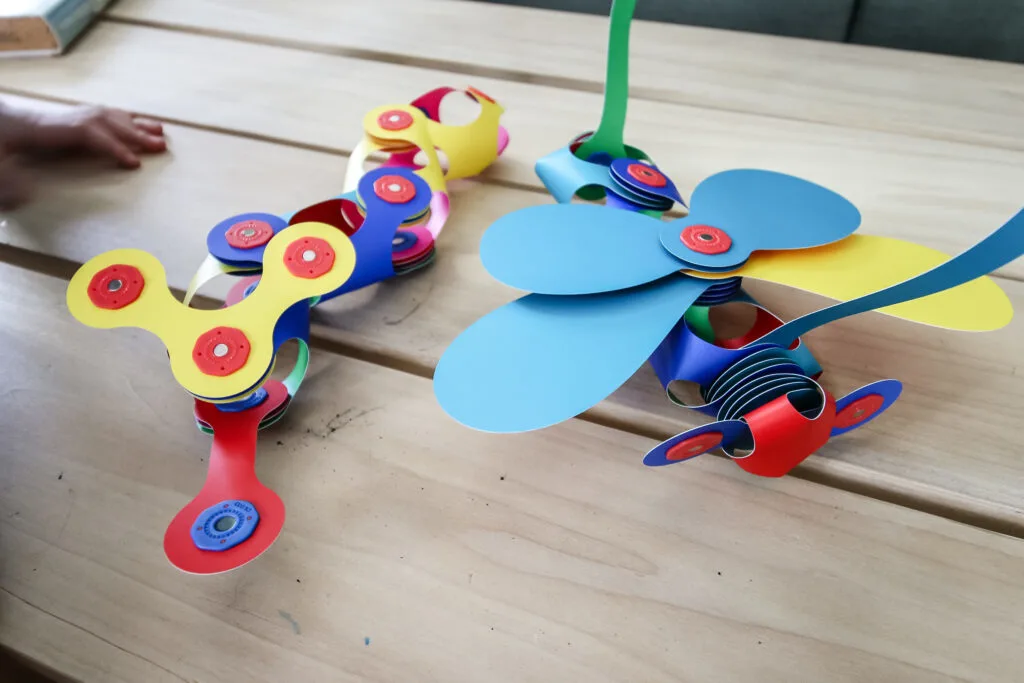 I always suggest starting with a smaller set and expanding if your kids show a lot of interest in bigger builds!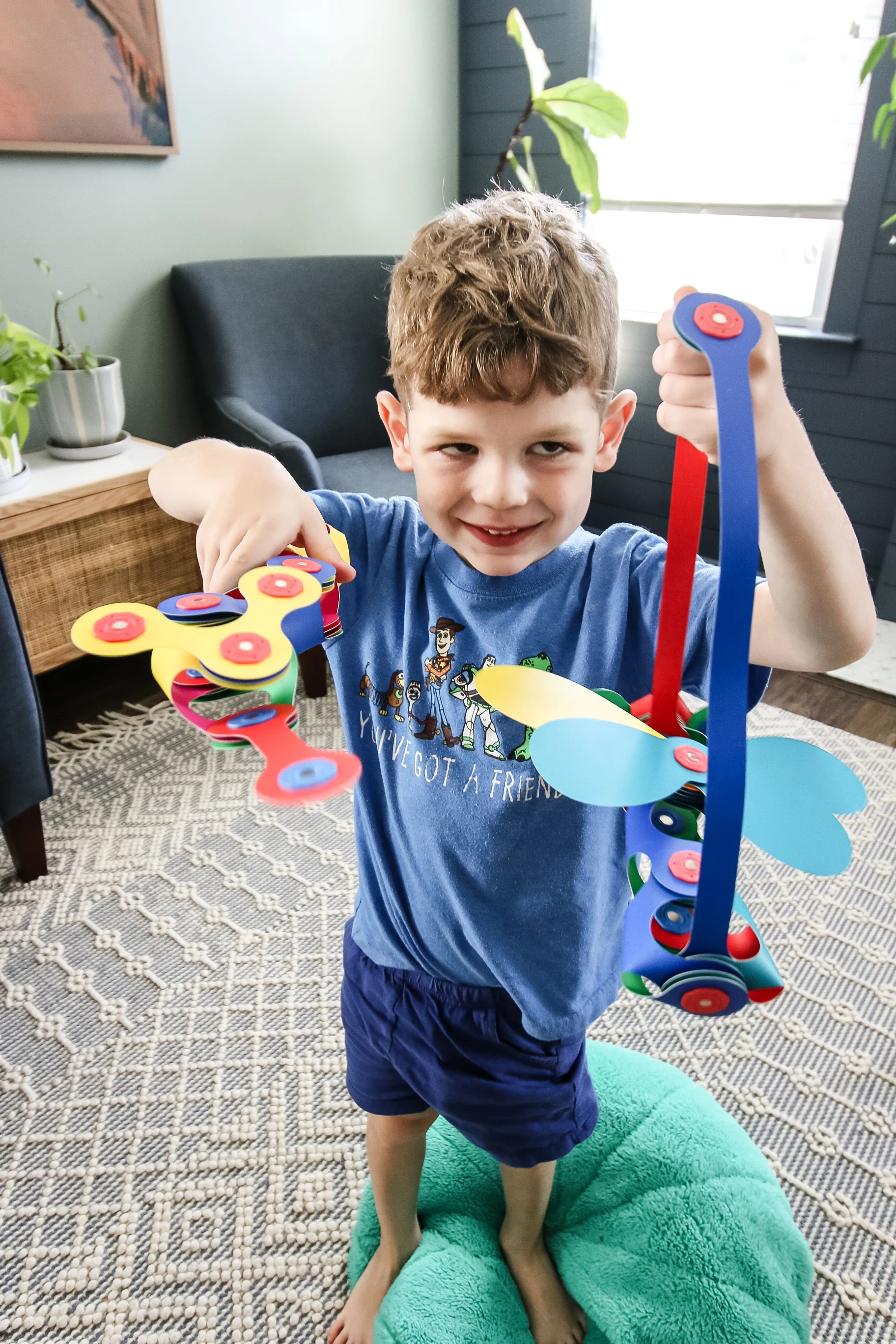 Is Clixo worth it?
By far the biggest negative for Clixo is the price. Fullprice, they range from $1.50-$2 per piece. This means they can be upwards of $100 for the pack!
I will say that they frequently run sales and deals, so if you are shopping in advance, wait for a discount!
Now, looking at value – the clixo toy is super high quality and really fun for kids who love to build.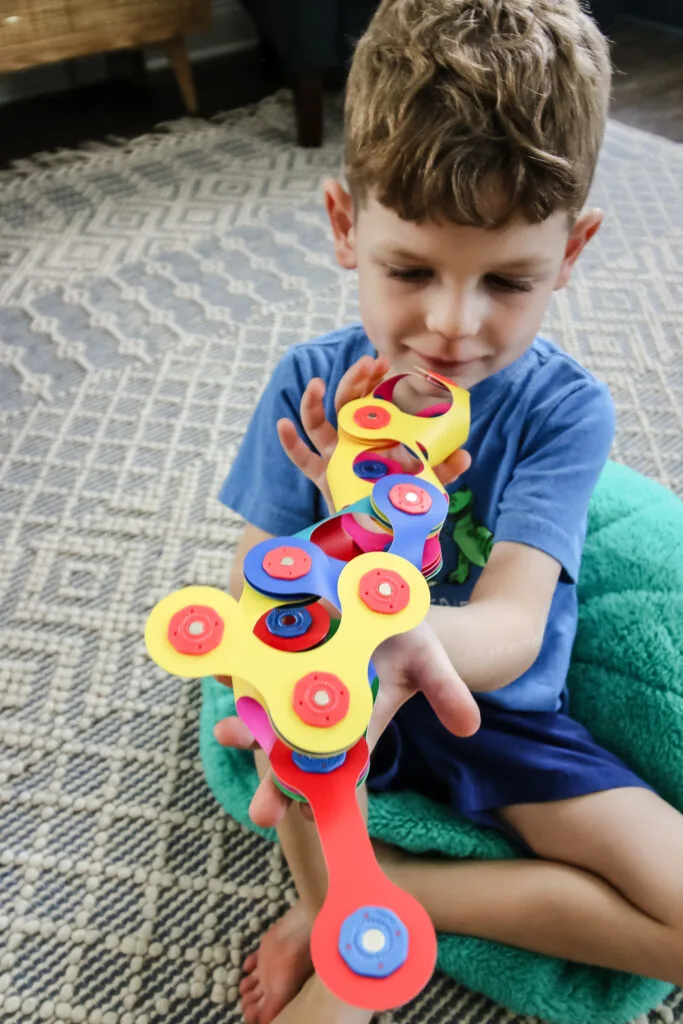 I love that they are lightweight, easy to store, and inspire creativity. Stem toys and building toys in general are expensive, though these are on the pricier end.
If you kid loves building and has enjoyed magnetic blocks or tiles in the past, I think that these can be a great addition to any collection!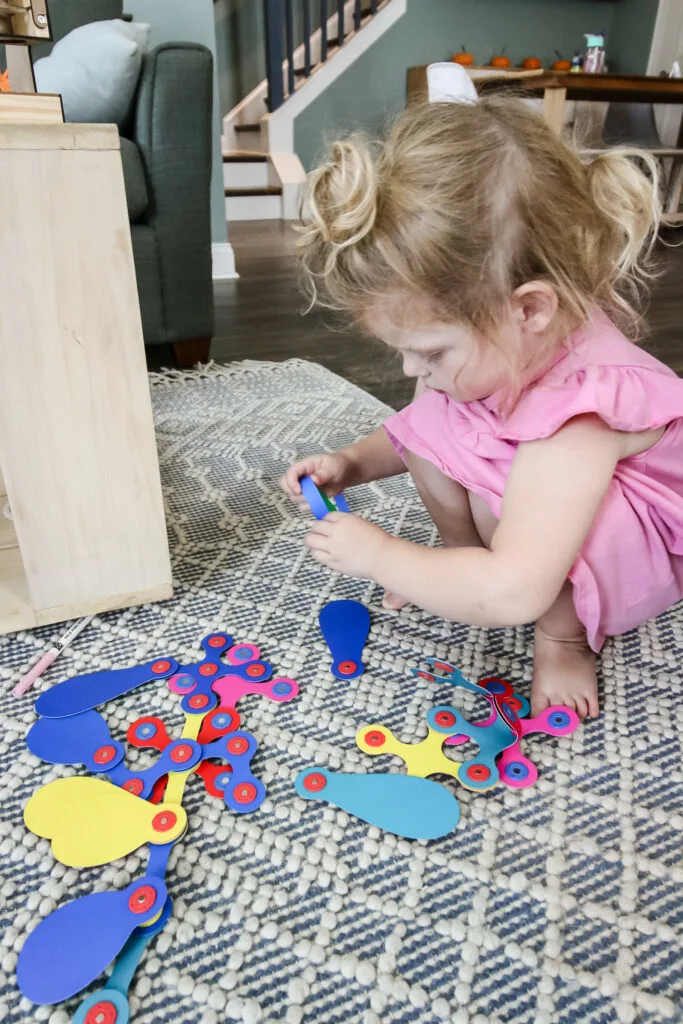 Whats better – magnetic tiles or Clixo?
Magnetic Tiles have been a favorite for a long time in my house. The Clixo toys definitely fill that same interest as far as building and creating, either following instructions or just using the imagination.
I will say that I feel that magnetic tiles are better for younger preschool aged kids who might need more help building. They are easier to assemble into something "cool" without too much thought.
However, the flexible pieces and fun shapes of the Clixo mean that older kids – especially those with an engineering brain – can really get creative and build some fun and unique builds that would never be possible with stiff plastic tiles.
So, I would consider Clixo more of a "step up" intermediate toy for kids who have loved magnetic tiles in the past but perhaps want more of a challenge or more unique building opportunities.
I also really love Clixo in smaller sets for on the go. They are so lightweight they can go in a diaper bag or backpack in a way that magnetic tiles would be much too heavy and cumbersome to bring along!
Any more questions about Clixo?