Looking for gift ideas for the arts and crafts loving toddler in your life? Here are the best art gifts for toddlers!
It's hard to buy gifts for toddlers! They probably have everything they need, you don't want more plastic toys all over the floor, but people want gift lists!
If your kids like getting messy and getting creative, I really love art project with toddlers.
They aren't going to create beautiful art – let's get real – but it can be a really fun way to do creative play time and kids will really enjoy it.
Plus, in general, you use art supplies up and then they are gone and the clutter is out of your home. I love that kind of gift!
Be sure to check out my list of experience gift ideas for toddlers and preschoolers!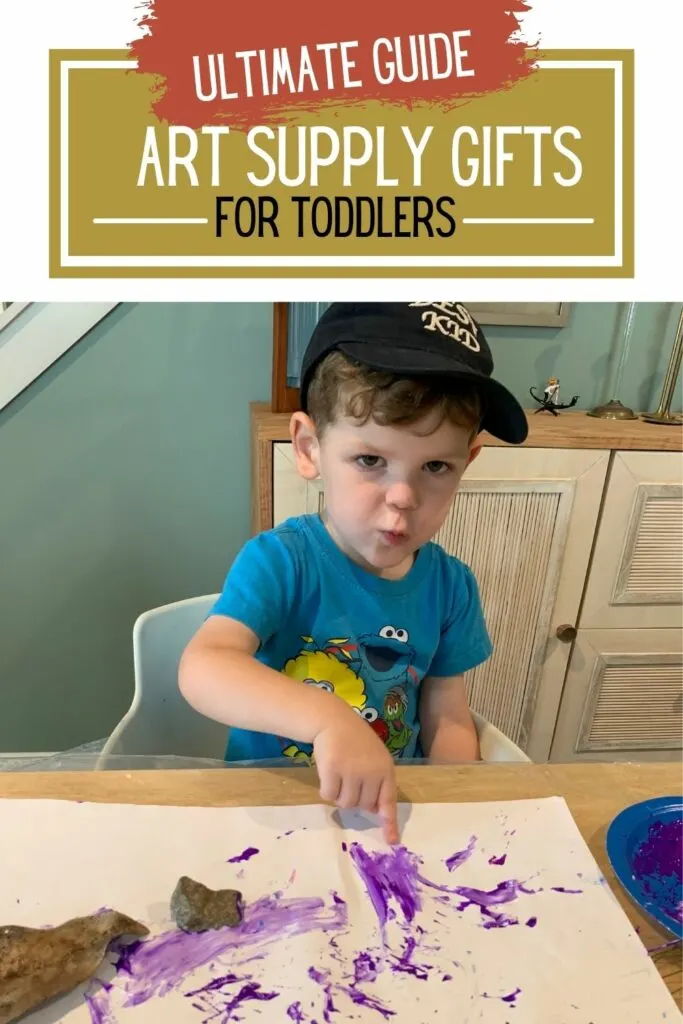 The Best Art Gifts for Toddlers
Here are some great art supplies for toddlers! You can easily bundle them to make a big holiday gift or use just a couple smaller items for stocking stuffers!
Washable paints
Painting is by far our favorite craft activity. We paint paper, pumpkins in the fall, ceramic shapes and houses, and nature items we gather in the yard.
This is by far my favorite washable paint to use with toddlers! It works as finger paint, too!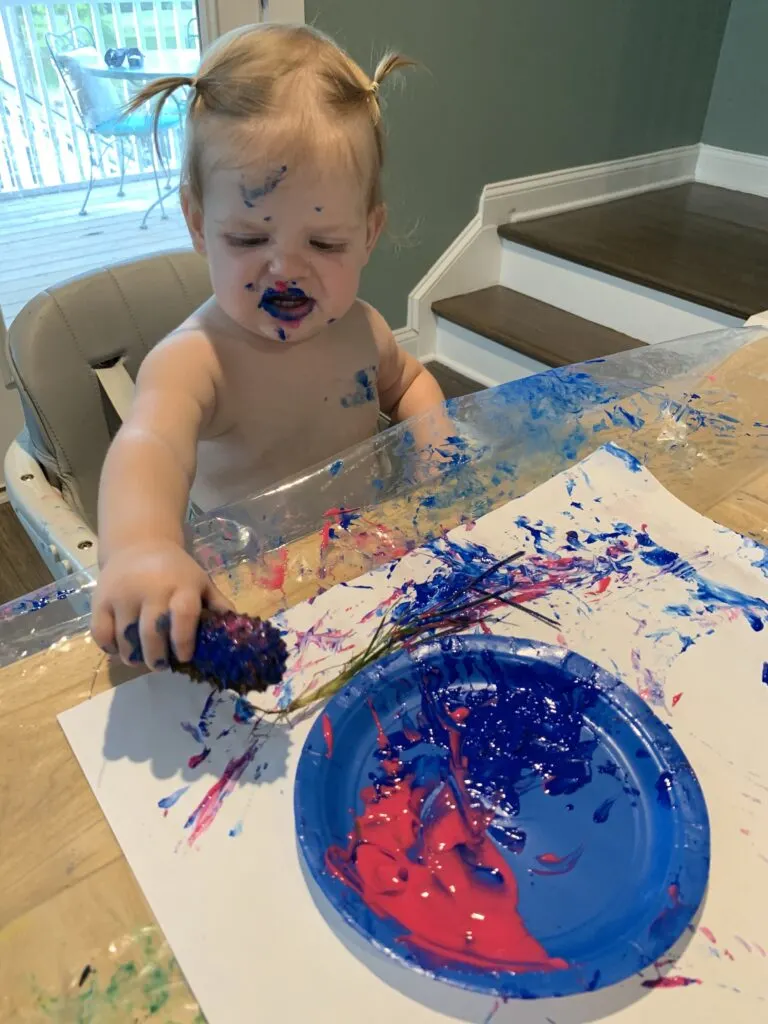 Safety scissors
I was amazed at how early on my kids were able to do scissors! These are the plastic safety scissors that we use and they are not sharp at all but still easily cut paper.
Chunky crayons
We have crayons of all sizes and shapes but these beeswax crayons are easiest for little hands to hold onto.
Chunky paint brush
Little kids can use any paint brushes, but thicker ones are easier for them to hold. I love these Melissa and Doug brushes!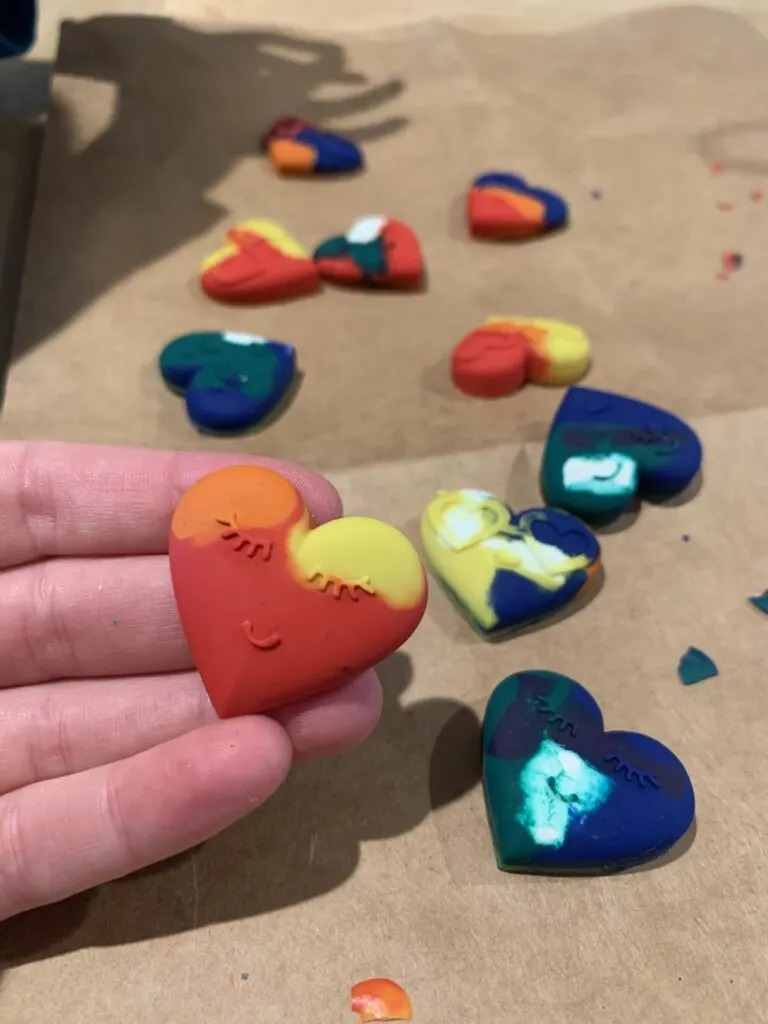 Roll of paper
Coloring books are fine, but toddlers don't color in the lines anyways. I actually prefer a roll of white paper for them to really go wild on. It's easy to store in a closet, too.
Reusable stickers
My kids are obsessed with stickers. I love these reusable stickers because they are more like clings. They don't stick to anything except glossy surfaces – we use them on windows.
They peel off easily (my daughter could peel them before she was even 1) and they are easy to store in a zipper bag.
Super fun and mess free!
Dot markers
My 3 year old does these dot markers a lot at his preschool. They are great for practicing hand eye coordination and even younger toddlers can do them, just less precisely.
Sidewalk chalk
If your kids love playing outside, get chalk! It's a great way for them to learn about colors and practice drawing, while getting in some outdoor time.
Painting smocks
If you are gifting paint or a messy craft kit, a smock is a cute way to round out the gift!
Art supply caddy
If you are gifting several art supplies, you could put them in a plastic caddy instead of just wrapping them in a box! Very useful, and you could still wrap the whole caddy if you like!
For extra points, draw or get vinyl to put their name on the side of the caddy!
Art Table
Ok, this is a BIG GIFT and should only be given with the permission of the parents who have to find space for this thing. But, an art table is an awesome gift for crafty kids and definitely something they will grow with!
What's your favorite art gifts for toddlers?!