Looking for a fun nature art activity for toddlers?! We went on a nature hunt and then used our found items to paint with! This was a huge hit with both my kids!
I am always looking for activities to do in the mornings with my one and two year olds.
I love activities that are active and outdoors!
We also love coming inside into the air conditioning. Art and painting are a HUGE hit with both of my kids.
This activity combines the outdoors and nice air conditioned painting.
You go on a nature hunt, gather some cool finds, and use them to paint!
At this age, it's not about the actual art but the process. For older kids, you can focus more on leaf prints and beautiful paintings.
Pair it with activities that help kids connect with nature for a full morning or week focused on the outdoors!
We really treated this like a sensory activity and had an absolute blast!
If your kids love this, they will love all of these nature art ideas!
How to take a nature hunt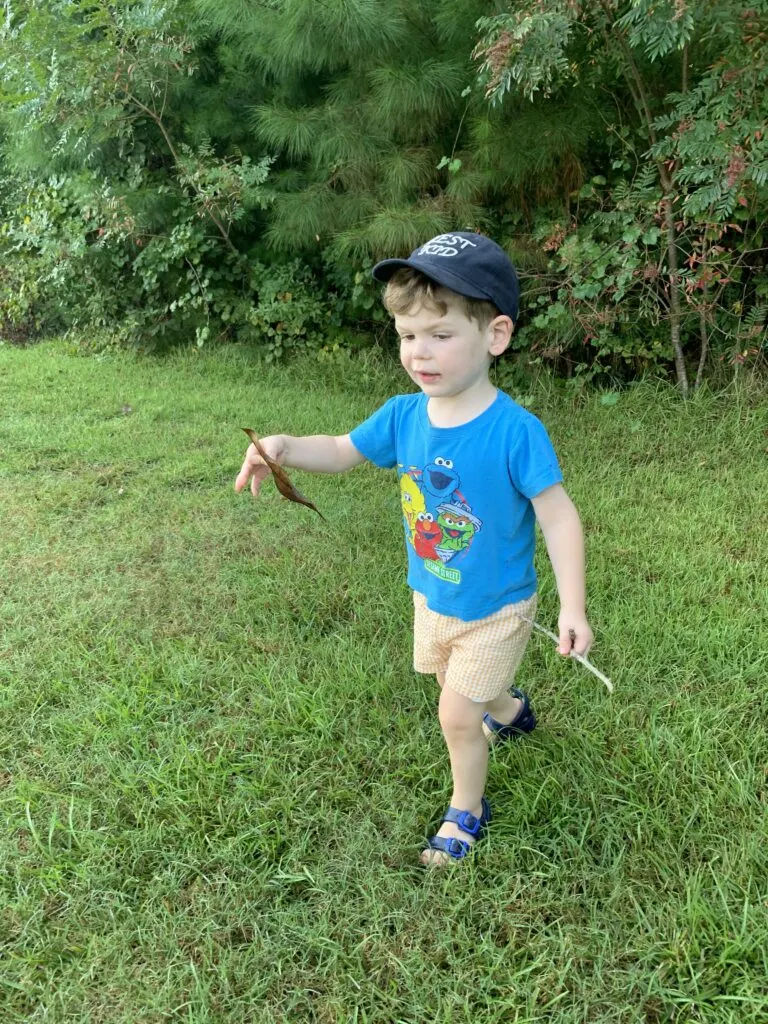 We go on a LOT of nature hunts, but this one was on a mission! We live on a pond, so our nature hunts are usually walking the path around the pond to pick up sticks, leaves, pine cones, and other natural items.
I push Rory in the push car and let Luke walk/hop in to ride when he wants to.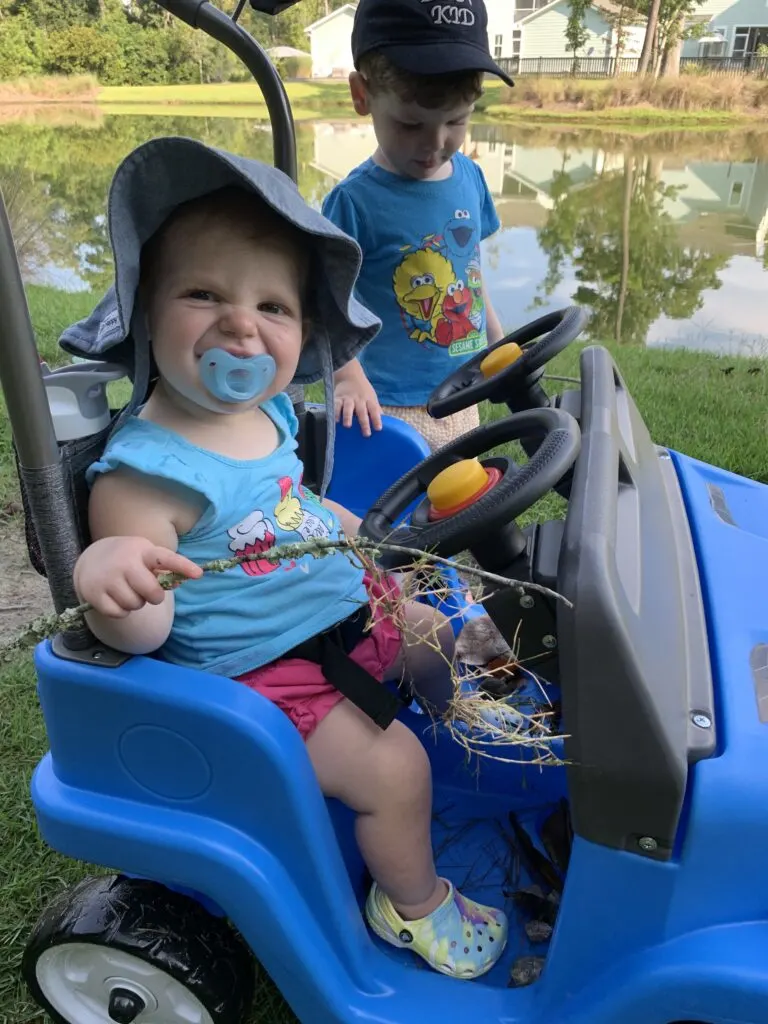 We gathered a LOT of stuff on this walk! It's almost sort of kind of going to be fall soon, so there was some good stuff to pick from!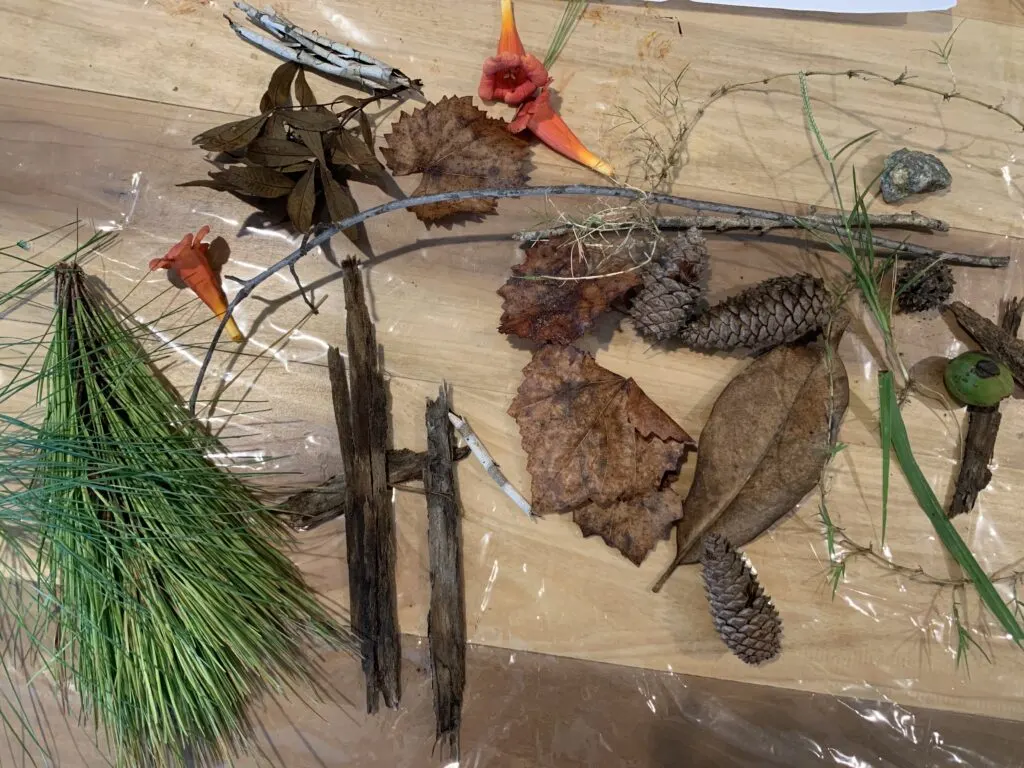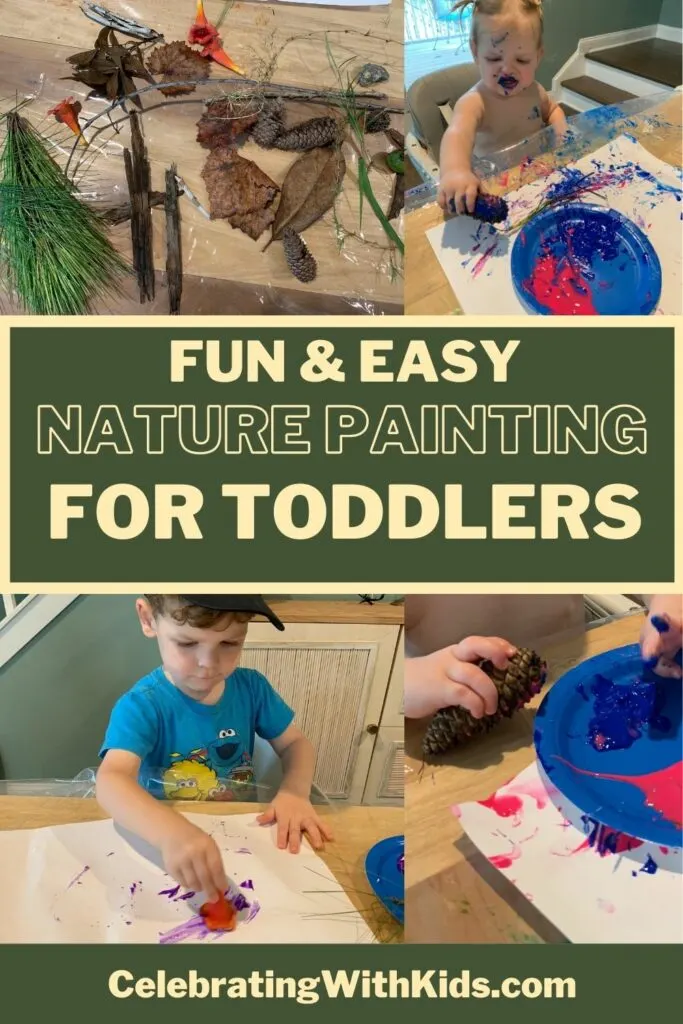 How to make nature paintings
Now, it's time to gather everything that you got and paint with it!
I like to use large painting paper for all of our painting. We use this washable paint and I lay down a shower curtain liner to protect the table.
I squirt 2 colors of paint onto a small paper plate for each kid and then let them go wild!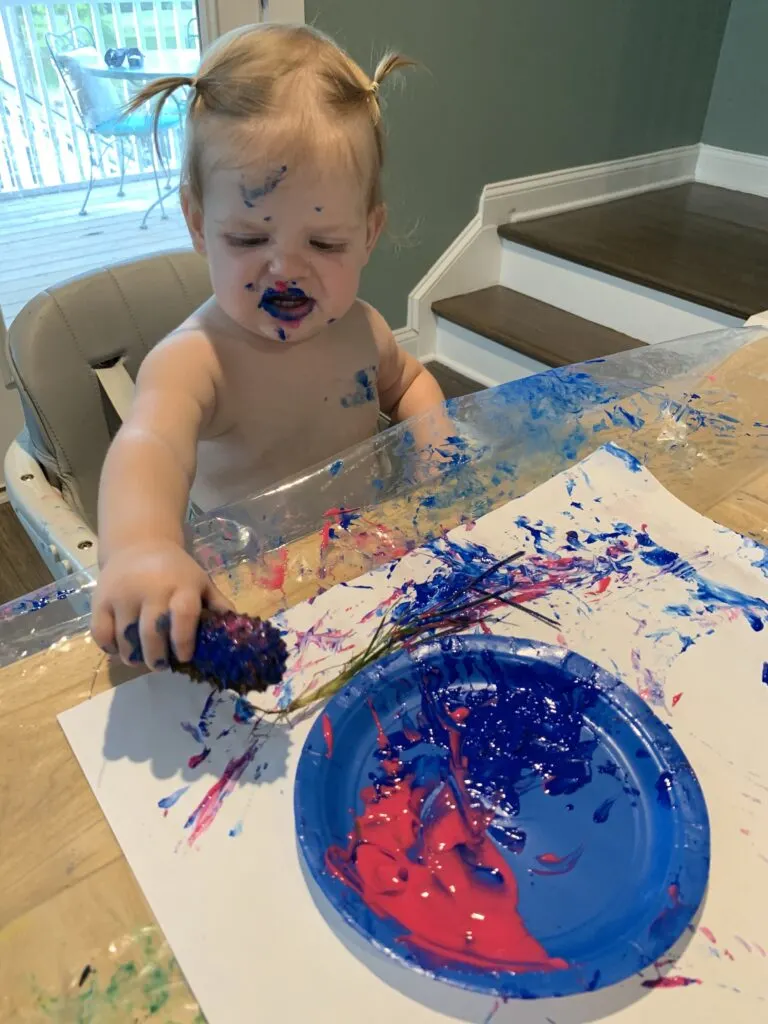 My 2 year old, I told to use the nature objects to paint with instead of a brush. He was apprehensive – he loves his brushes – but got into it.
We talked about each item and where it came from and what kind of lines it made in the paint as he used it!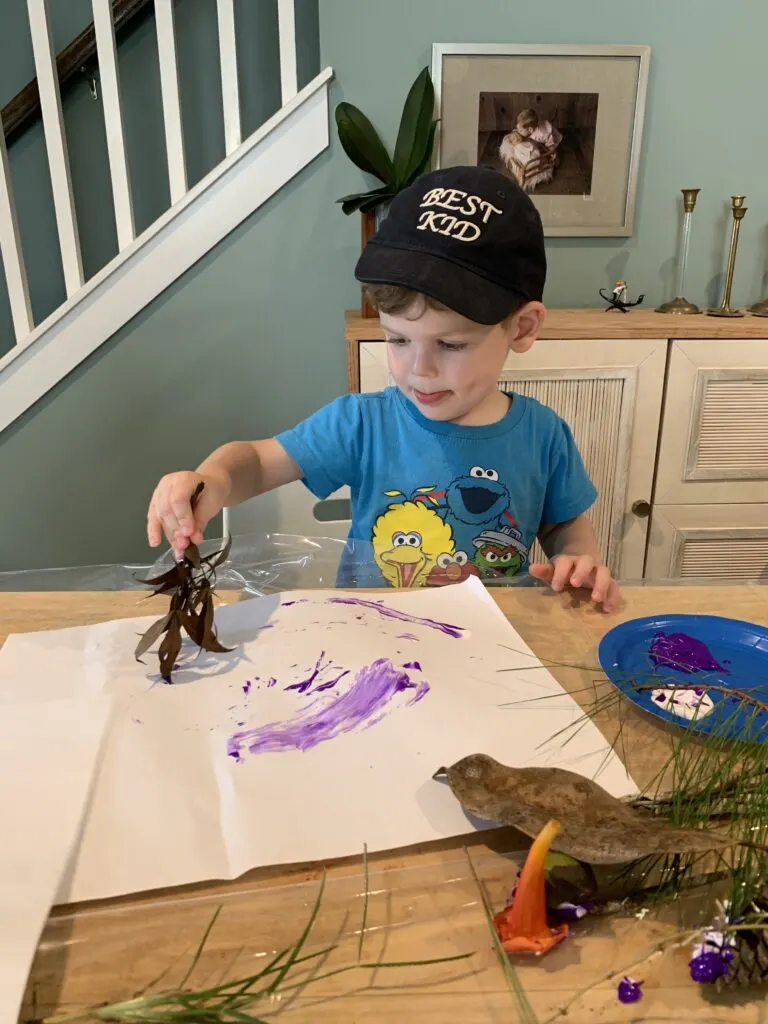 My 1 year old I handed a pine cone and dipped it in paint and then onto the paper (while she held it). Most things went to the mouth, but she definitely explored!
This was SUCH a fun activity and it took up an entire hour, which is an eternity with two toddlers. They were both happy and so I am happy with it, too!