Want to do a fun and easy leaf craft with your kids? Here's how to make leaf art animals – a fun fall leaf arts and crafts activity for kids!
We love getting outside and we love doing crafts – so any time I can combine the two for one activity, it's a win!
This week we decided to do leaf activity animals. It was so fun to get creative with leaves!
In the fall, leaves come in so many shapes and colors. Mix in twigs and acorns and other goodies, and you have a ton of shapes and designs to play with.
Other times we do nature painting using our finds in lieu of brushes.
This time, I decided to spread out our leaves and make some leaf animals!
This is a great way for kids to use their imaginations and get creative. And, it's basically a free activity.
I will say that this craft is best suited to ages 2 plus – my one year old was more interested in putting things in her mouth than gluing them down. I let her finger paint on her paper instead and she loved that!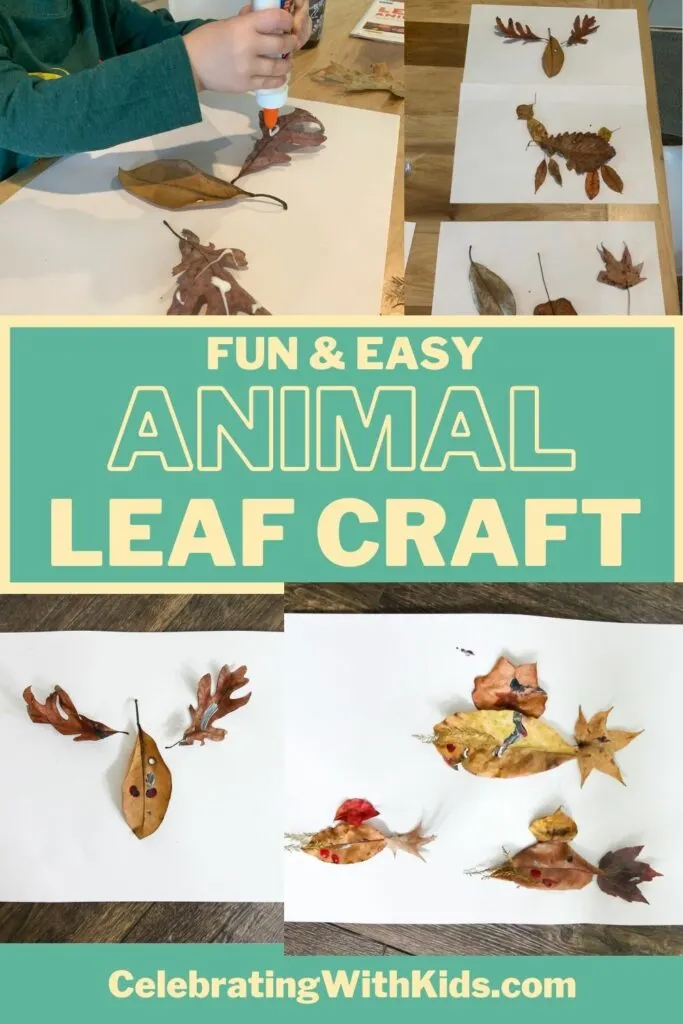 How to make leaf animals
What you need:
Craft paper
Leaves of various sizes (some antler looking leaves like oak leaves or even sticks are great!)
Craft glue
Optional: kids paint and brushes
How to make leaf animals: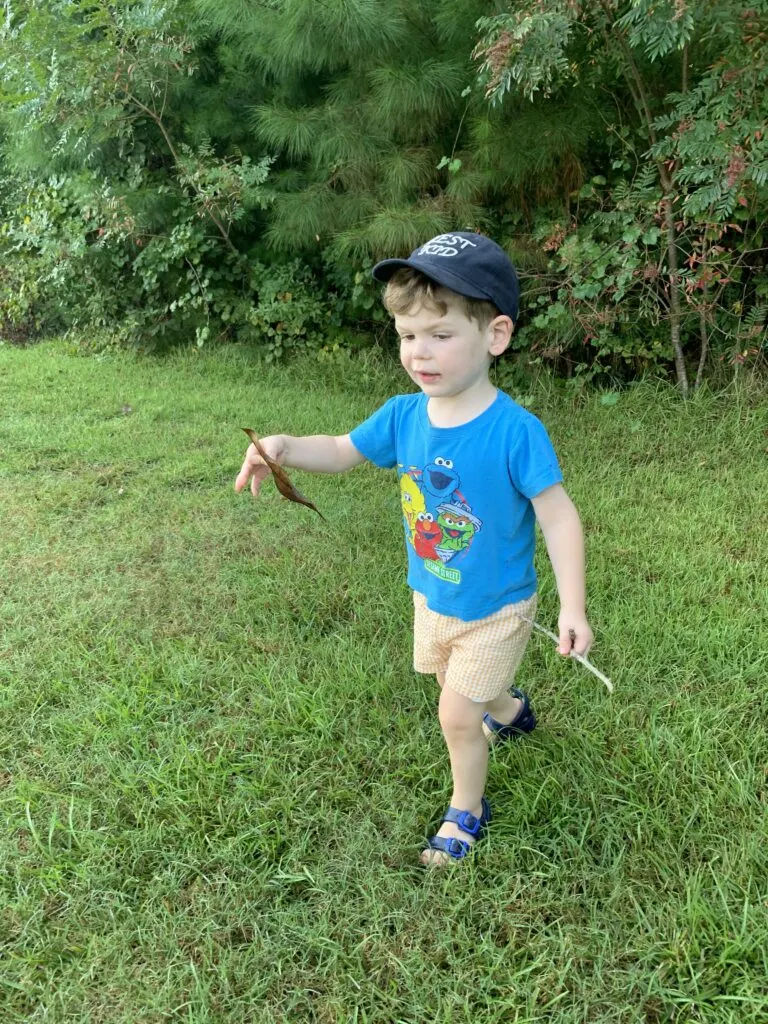 STEP 1: Go on a Nature Hunt!
Get outside, go into nature, and collect nature! Use your senses – what do you see, hear, even smell?!
Then, pick up and collect leaves, twigs, acorns, anything that catches your eye.
STEP 2: Arrange the leaves
Give each kid a sheet of paper and spread the leaves out on the table. Let them pick leaves and arrange them on their papers.
Check out this fun idea for arranging them as a fall leaf butterfly craft!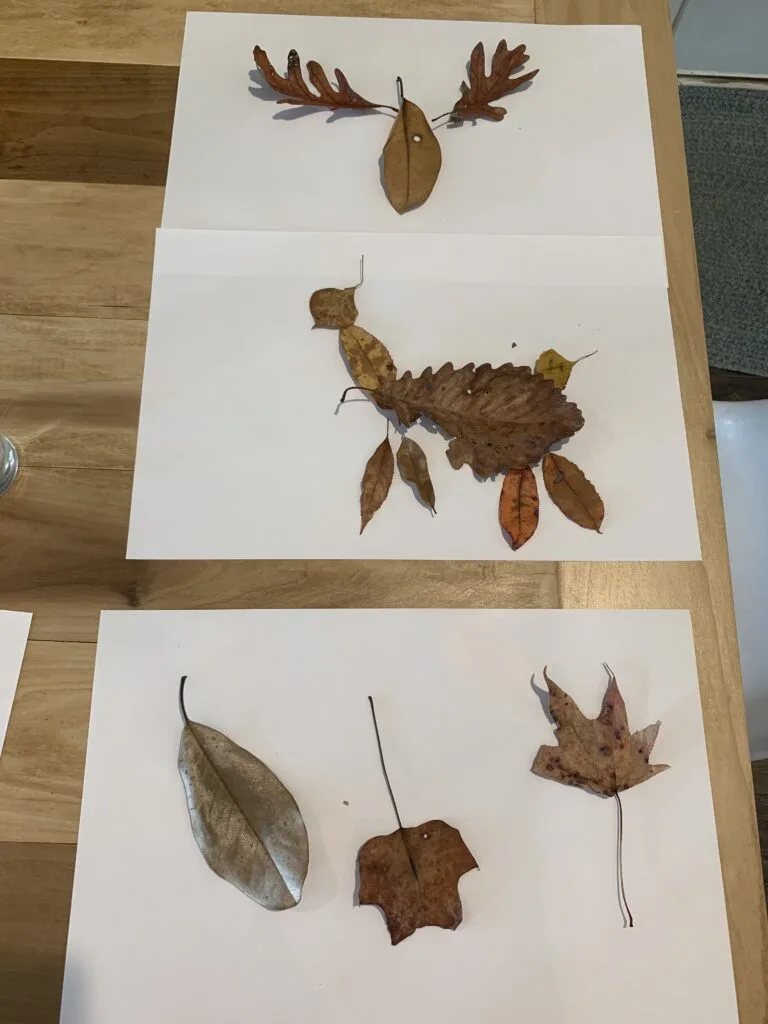 STEP 3: Glue them down
Put a small amount of craft glue on the back of each leaf and press it into place.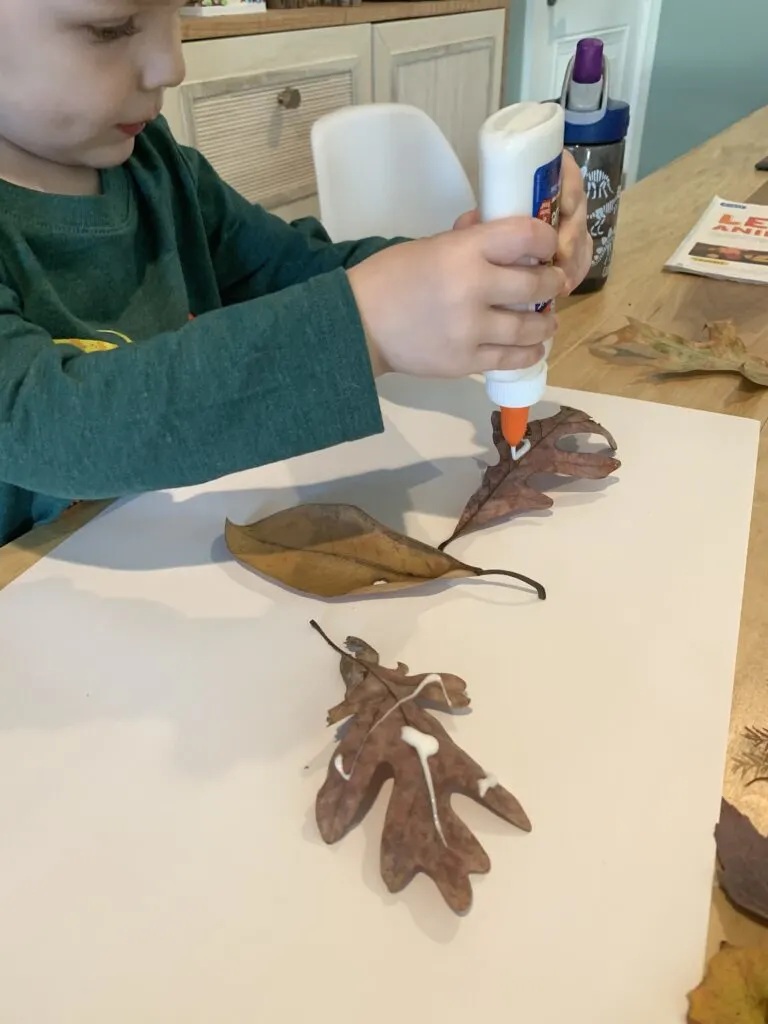 STEP 4: Paint!
This is optional, but fun for older kids. Use paint to add eyes or other details to your animals!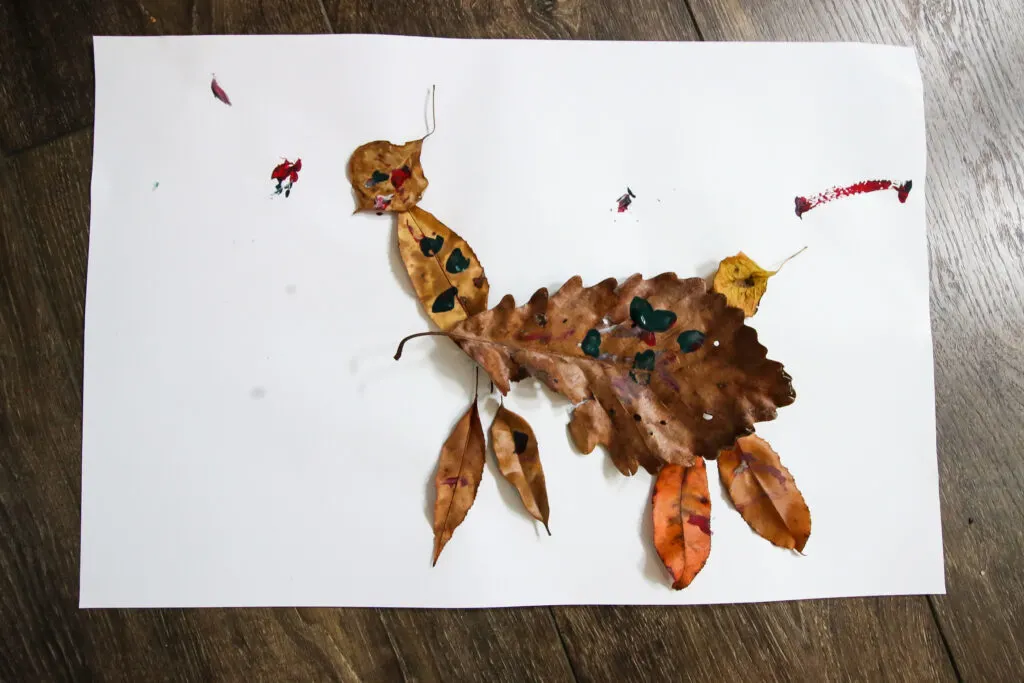 Giraffe leaf animal craft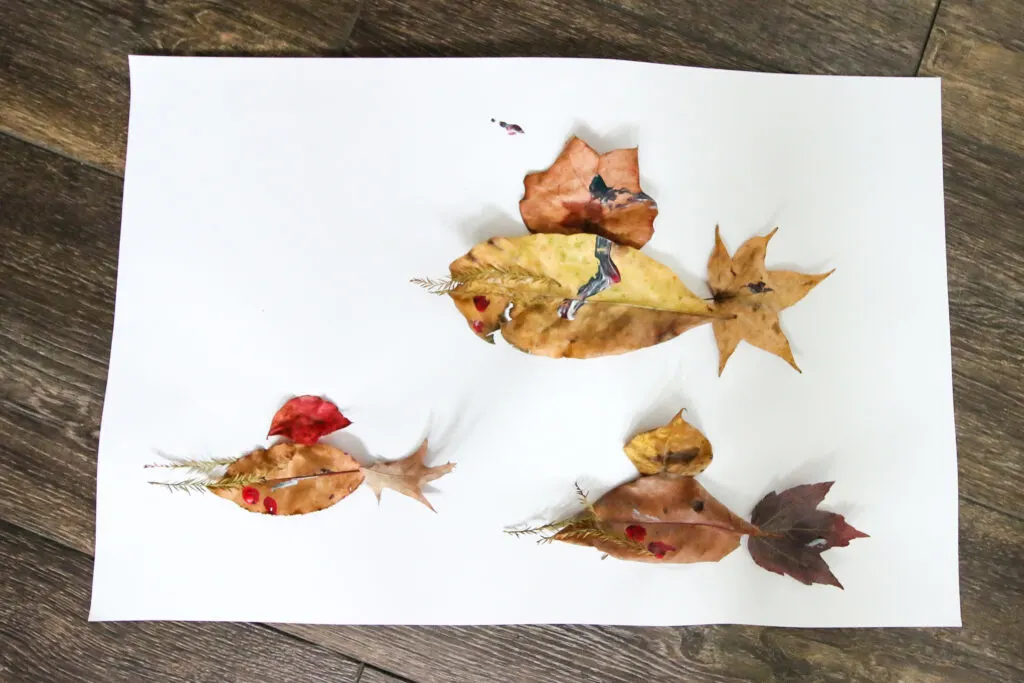 Daddy shark, mommy shark, and baby shark leaf animal art!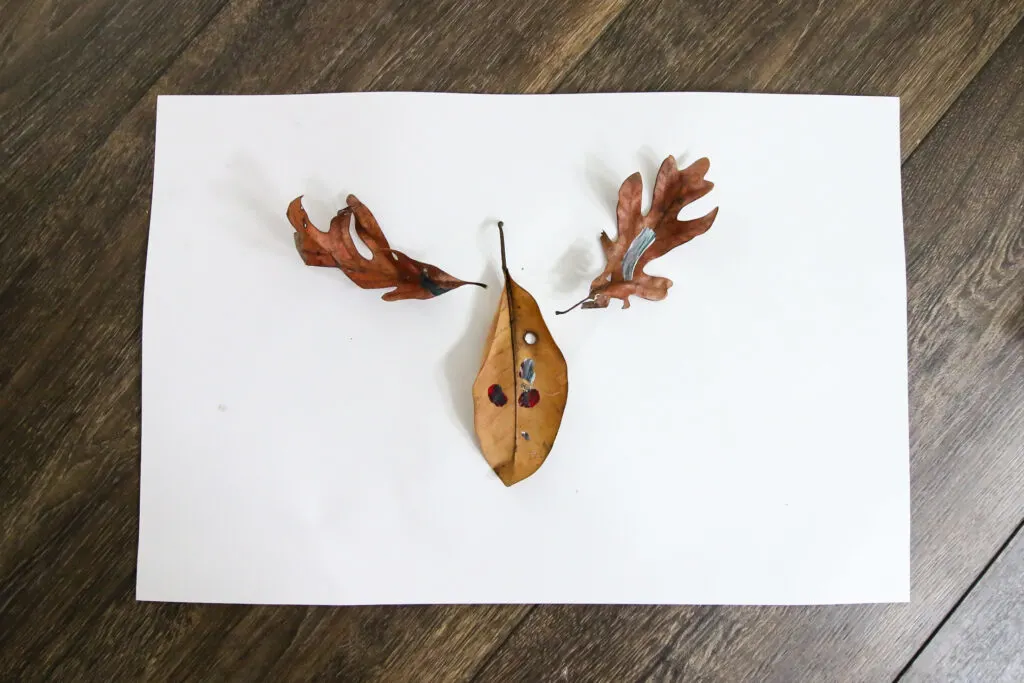 What leaf creatures will you make with your kiddos?!