Want to start a new Christmas tradition for your family? Consider bundling and donating a Christmas food basket for a needy family in your town.
Christmas is a time to really reflect on everything in your life that you have to be thankful for.
Some years are more abundant than others. If you have had a good year, consider sharing that blessing this Christmas by creating a Christmas food basket to donate.
Hoping to receive a Christmas food basket this year? Here's my list of the best Christmas food assistance programs!
What type of basket to use
You can use anything from a cardboard box to a nicer basket for your Christmas basket. I think that something large and re-usable – like a laundry basket – is really nice and practical.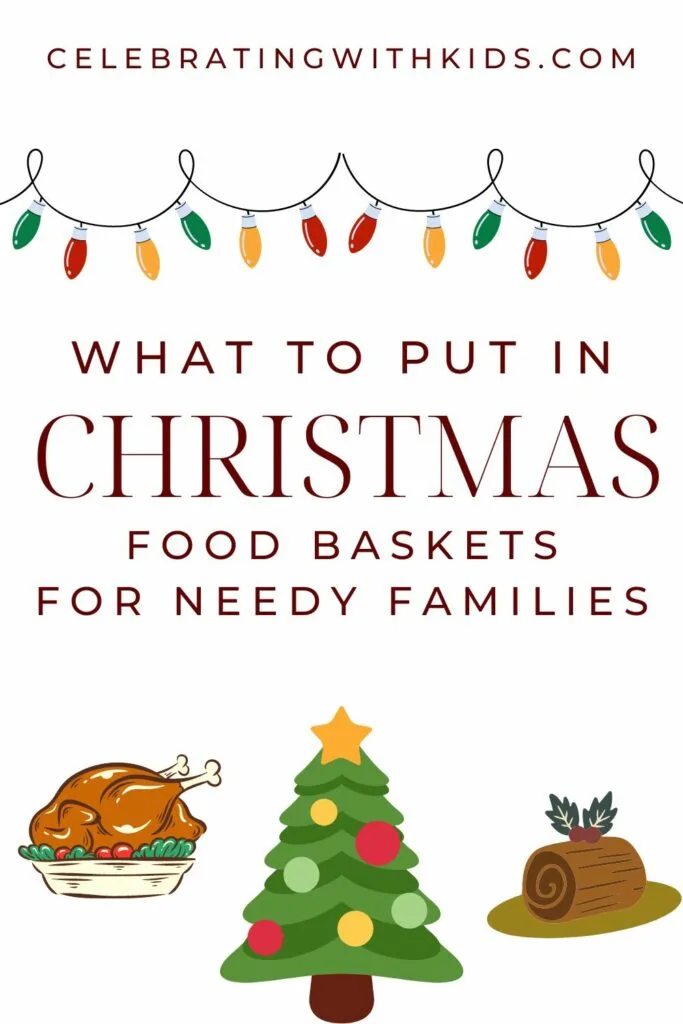 What to include in a Christmas food basket
If possible, try to connect with the family that will receive your basket to find out their specific likes and dislikes. However, that is often not possible.
It also can be helpful to find out if the recipients will have access to an oven and stove or a more limited kitchen set up.
So, you will want to just try to provide a balanced Christmas meal. This would include a meat, starches, vegetables, desert, and drinks.
Christmas food basket list:
Canned ham or cooked ham
Canned green beans
Can french onion soup
Crispy onion toppers
Canned yams
Instant potatoes
Bag of marshmallows
Canned corn
Canned cranberry sauce
Corn bread mix
Box stuffing mix
Canned or packet of gravy
Boxed macaroni and cheese
Cake or cookie mix
Tea or lemonade mix
Hot chocolate or coffee
Other nice things to add:
Grocery store gift card
Paper products, especially holiday themed ones
Single use casserole pans
Do not include:
Alcoholic beverages
Anything fresh that could spoil if left out for 24 hours
Anything homemade
Common allergens like peanuts
Frozen food
Where to take your Christmas baskets for the needy
I suggest calling your local food bank to see if they accept food baskets. Do this in advance to be sure that you comply with any of their rules or requirements.
If they won't take single baskets, they will likely be able to connect you to an organization that would be happy to have your food box.
You can reach out to religious organizations or a school counselor to see if they know of a family in need of a Christmas dinner this year.
Be sure to check out my list of Christmas assistance programs, too!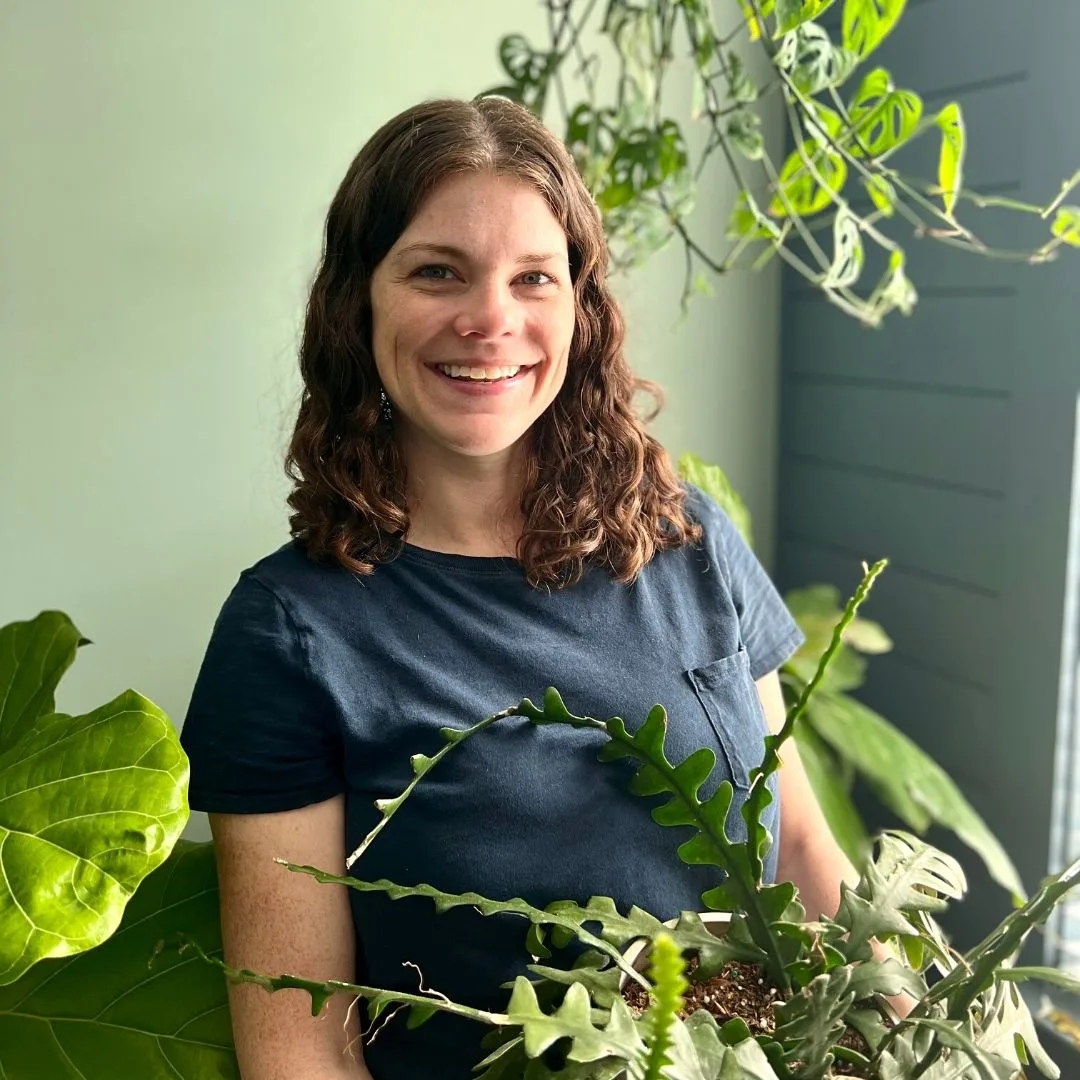 Hey there, I'm Morgan, the creative mind behind CelebratingWithKids.com! As a parent of two lively little ones, I've made it my mission to turn ordinary days into extraordinary adventures, sharing playful activities, thoughtful toy reviews, and delightful printables to help families celebrate every moment together. 🎉👨‍👩‍👧‍👦🎈