Looking for Disney Cruise tips? Let's talk about Dinsey's private island – Castaway Cay – and what to expect on your day there!
Disney cruises are such a fun way to vacation, especially in the Caribbean.
We just got back from a seven day eastern Caribbean cruise on the Disney Fantasy cruise ship. One of the stops on our cruise was Disney's private island, Castaway Cay.
This was our favorite stop on the cruise and that seems to be a popular sentiment with Disney cruisers.
So much so, that Disney is building a new private island called Lighthouse Point. But, I'm getting ahead of myself.
Let's talk all about Castaway Cay, so you know what to expect on your Disney cruise!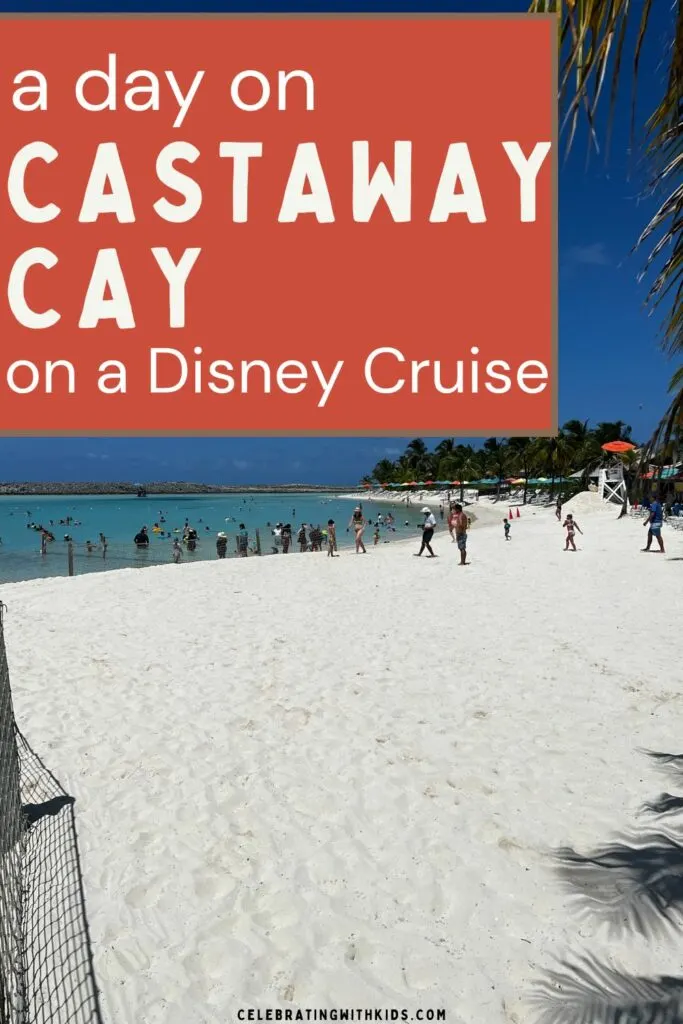 What is Castaway Cay?
Castaway Cay is Disney Cruise Line's private island paradise located in the Bahamas.
The island, once known as Gorda Cay, was transformed by Disney into a tropical haven for cruise passengers in the late 1990s.
Disney's vision was to create a destination that perfectly blends the natural beauty of the Bahamas with the whimsy and wonder of Disney.
Castaway Cay offers guests a chance to experience pristine beaches, crystal-clear waters, lush landscapes, and a variety of exciting activities.
Whether you're looking to bask in the sun, embark on adventures, or simply unwind in paradise, Castaway Cay delivers an unforgettable tropical day for Disney cruise passengers of all ages.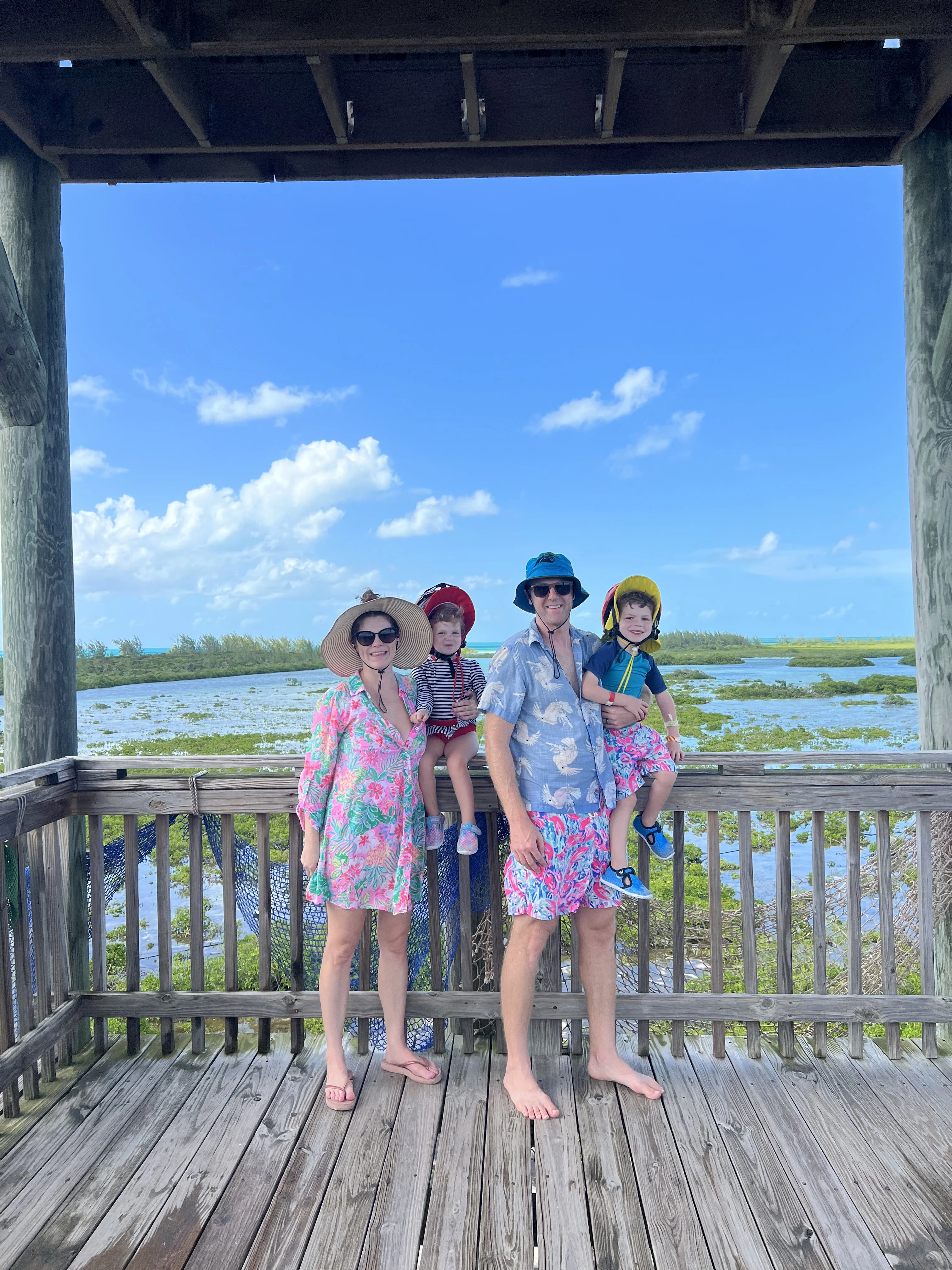 How will our day at Castaway Cay go?
Here is a peek into your day at Castaway Cay!
Arrival at Castaway Cay
If you were able to watch your ship, pull into the dock at Castaway Cay, I highly recommend it. The staff on the island were yelling and singing Disney songs at the ship and just being so magical and welcoming right from the start.
Know that after you dock there is a 30 minute or so wait while the staff from the ship were going out to the island.
They take all of the food and supplies and staff from the ship onto the island so they need a little time to get ready before they let passengers get off.
Definitely wait until your ship announces that you can get off the ship to head down to the first floor and walk out.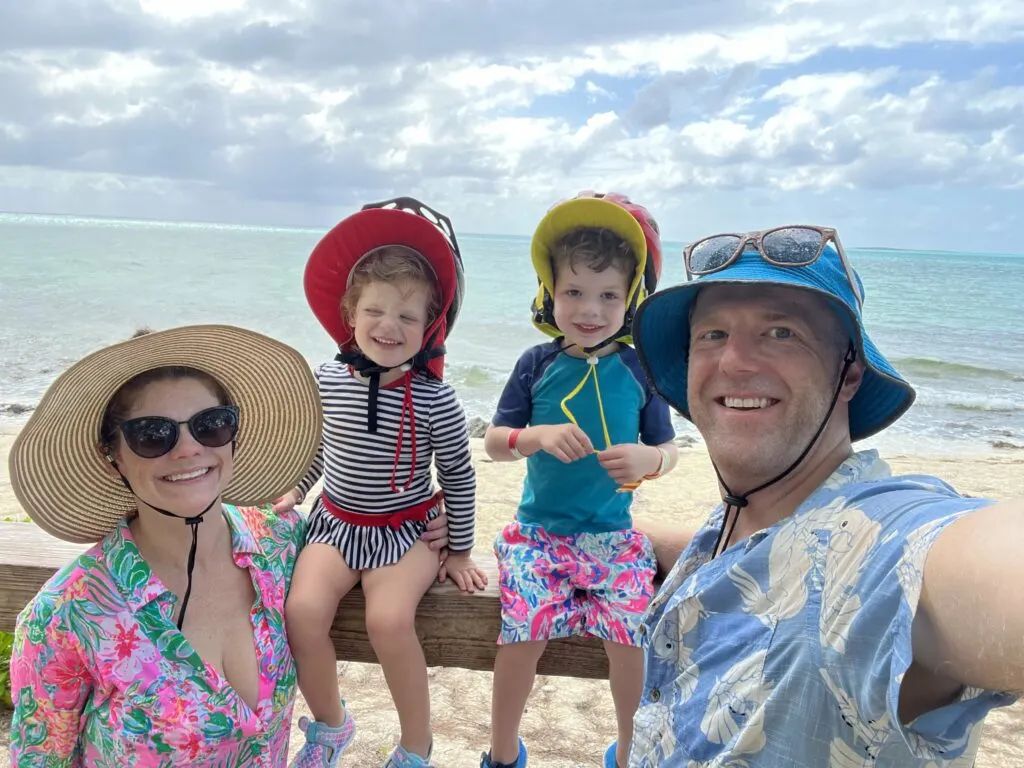 The Layout of Castaway Cay
When you land at the dock on Castaway Cay, you have to walk down the dock and then down a short sidewalk before you are at Beach one. This is the largest family beach.
Keep walking down the sidewalk and you will be on the beach to which is right next to beach one and there's another family beach.
You will notice that there are just tons and tons and tons of chairs. They fill up really quickly, especially the ones with umbrellas. I personally suggest walking as far as you can to get chairs that are not quite so in the middle of everything, but that, of course depends on your priorities.
Inland from these beaches there is a small, almost like town with little shops, places to get drinks, the buffet area, a covered pavilion for eating at, a splash area, and trails.
If you follow the trails, it will take you to an old airplane runway back from before. This was a Disney island.
At the end of that runway is the adults only beach.
There are trails coming off the runway for a 5K loop, and one that will take you to an observation tower. We rented bikes and climbed to the top of the observation tower, and that was probably my favorite part of the whole island.
It was a great way to get away from the masses of people and really enjoy the beautiful nature of the Bahamas.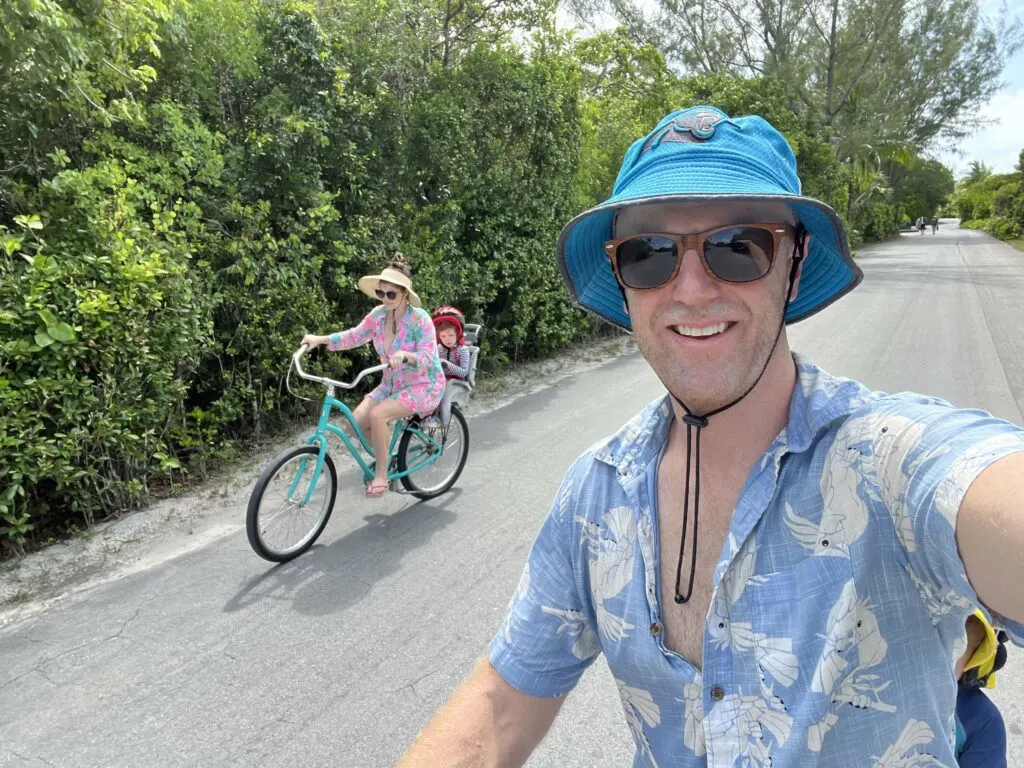 The Tram
It's worth noting that there is a tram that will drive you from beach one to beach to and then from beach to to the adults only beach.
The tram is OK if you don't have to wait for it. I think that the walk is short enough, unless you have a reason that you cannot walk very well, that I would not wait more than five minutes to hop on the tram.
Basically, it's less than a five minute walk so you might as well just walk if you can.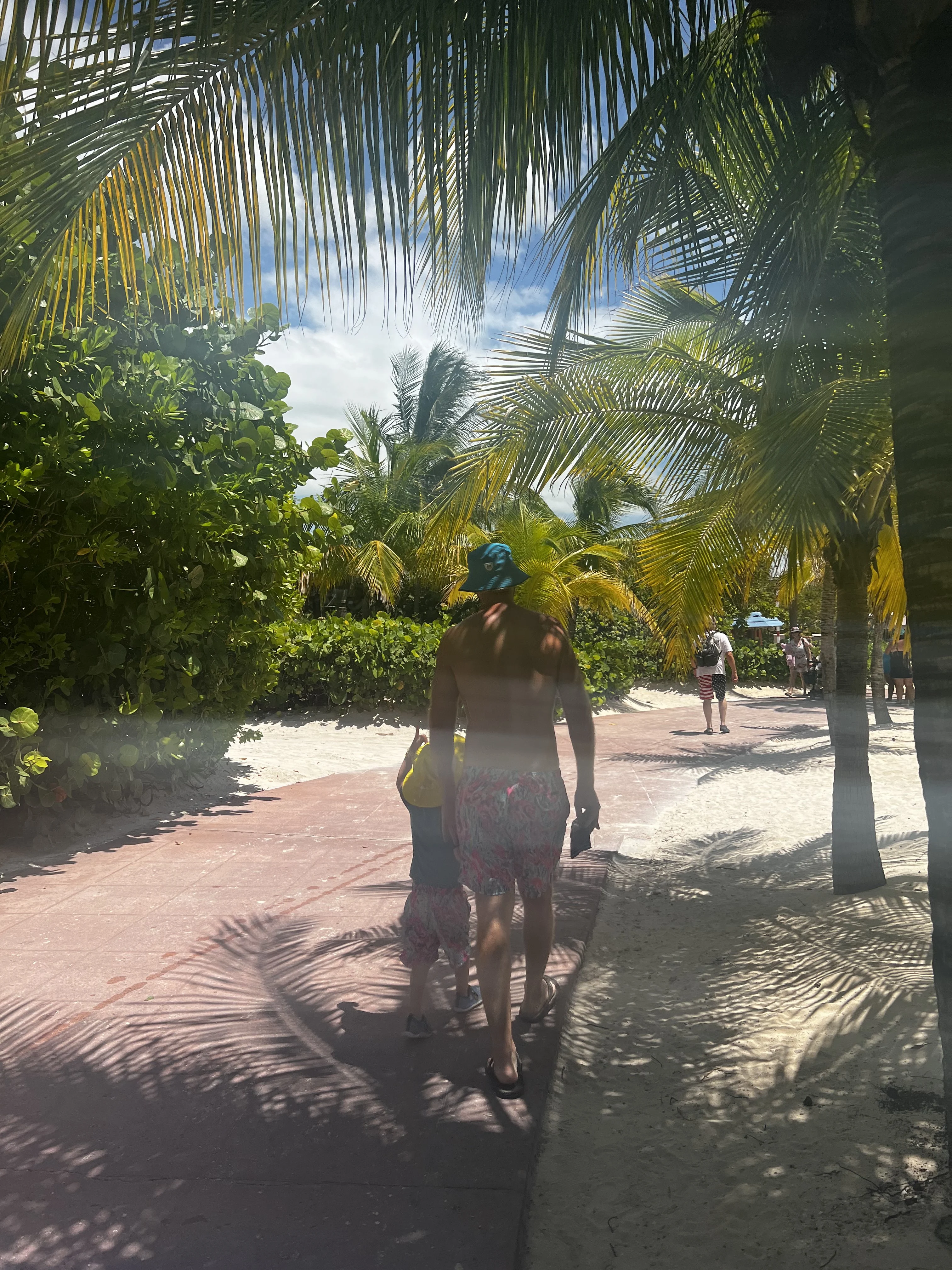 Family-Friendly Activities
There are a lot of family-friendly activities on the castaway cay.
The beach is a huge hit. The playgrounds in the water are great for elementary age kids.
You can swim or snorkel or do water sports if you want to rent equipment.
There is a small splash area where my daughter particularly enjoyed playing in the fountains.
There are bike rentals, which we really enjoyed doing a big loop on our bikes.
The island also has its own kids clubs broken up by age category. If your kids are loving the kids club, they might want to go to the kids club on the island.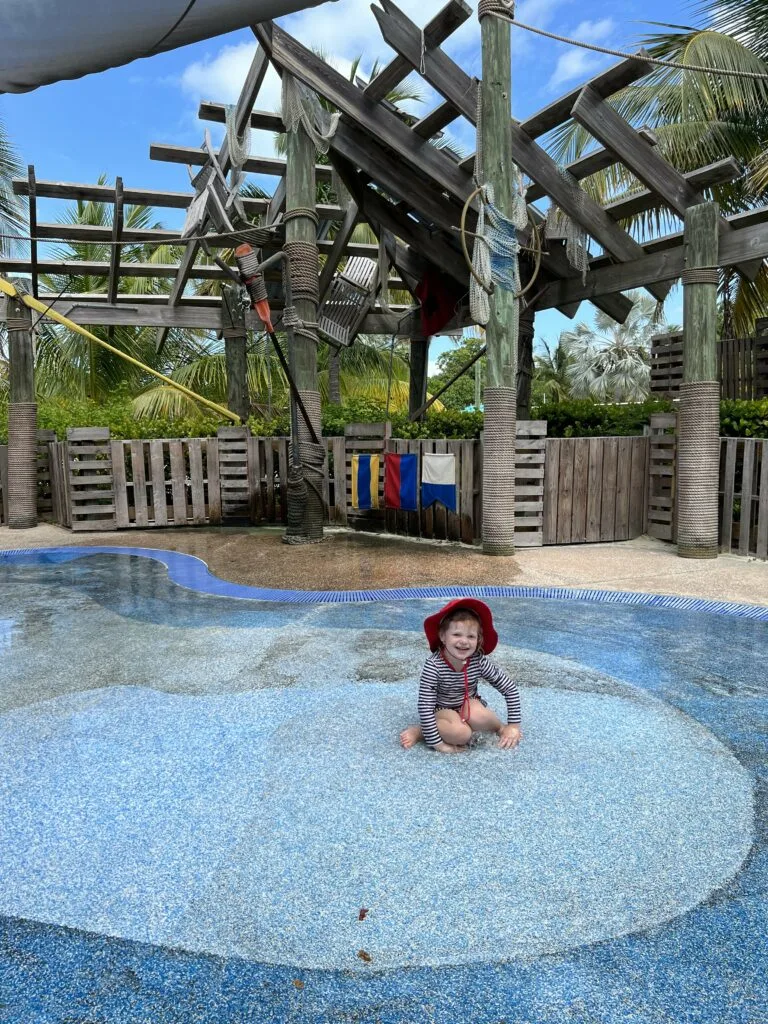 Serenity Bay: The Adult's Oasis
There is an adults only beach and what I like about this is that it is really kind of around the corner, very separate from the family beaches.
You have to take a separate tram, or walk on the old airplane runway, to get there from the family beaches.
They're very strict and will not allow kids over there. If you don't have kids with you, I absolutely would go over here. It was much less crowded and looked way more peaceful.
Unfortunately, we went on the Disney cruise because we had two small kids, so we did not get to enjoy serenity bay, except from a distance.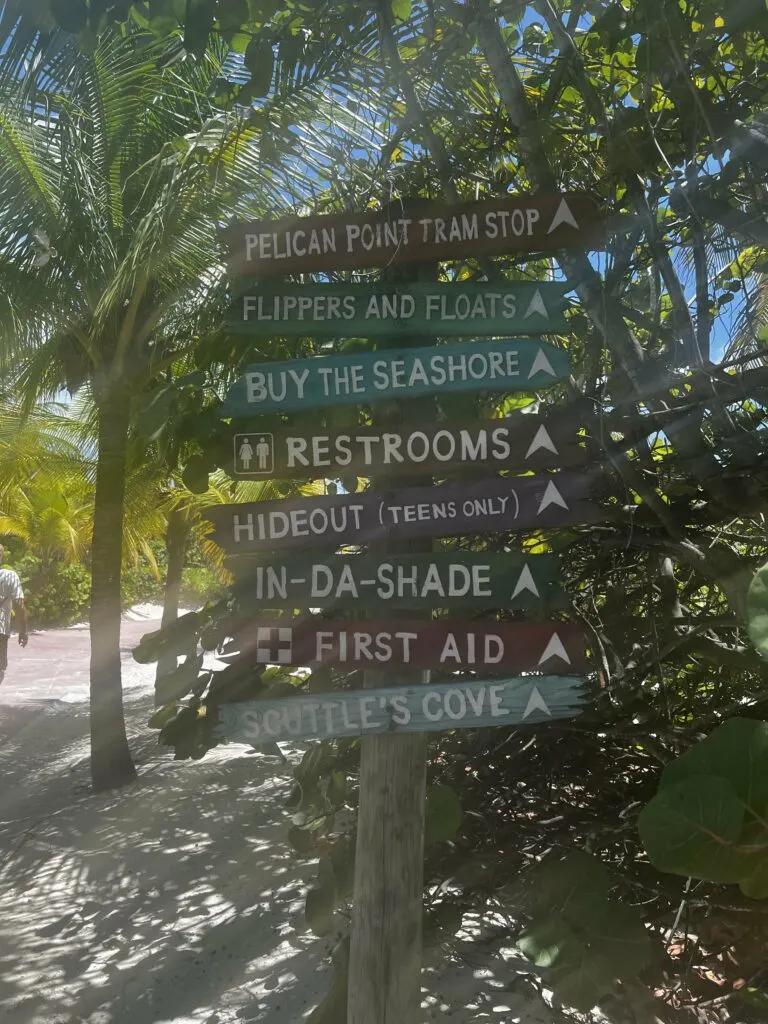 Character Greetings on the Island
Be sure to check your navigator app in advance because they will be characters there to greet you on the island.
Right when you get off the ship, there is a very small post office and there's usually a character posted up there.
There will also be characters along the walking trail between the ship in the first and second beaches.
If you take the tram, you will miss these characters, but you also won't have to log all your stuff so it's just a matter of your personal priorities.
Finally, they will be taking photos so that the ship is in the background of your family. This was one of my favorite pictures we got and I definitely recommend stopping to take this shot!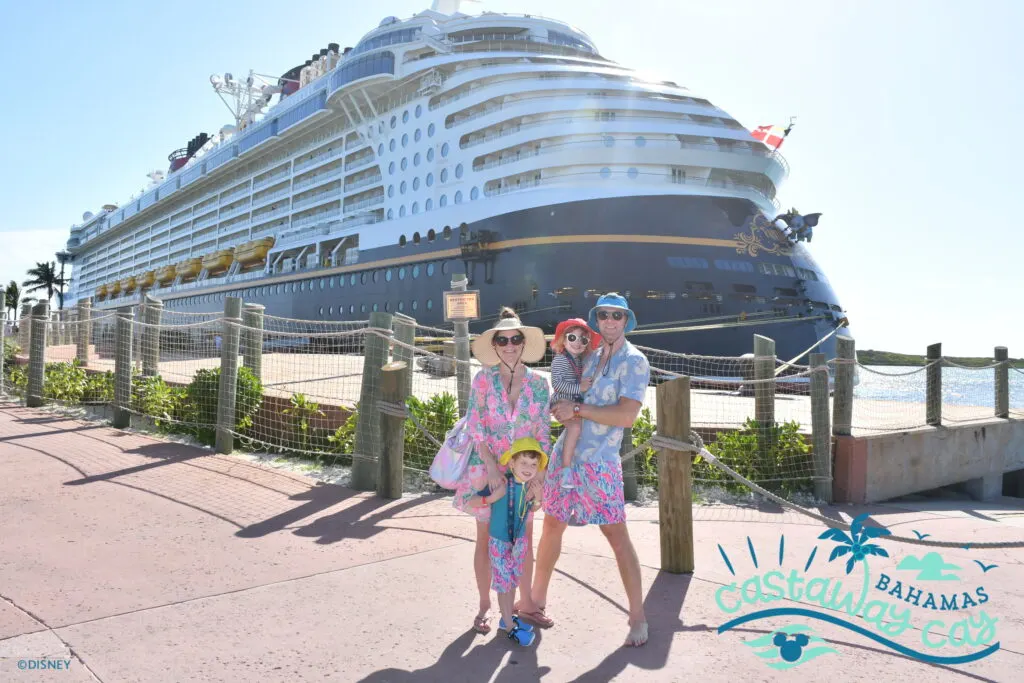 Dining and Refreshments
One of the most convenient things about Castaway Cay is that all the basic food and drinks are included, just like on the cruise.
For lunch, there is a barbecue buffet. There are separate buffets for the family beaches, and for the Serenity Bay adults only beach.
Now I'm just gonna be real, everybody talks about how great the food was on Castaway Cay. I found it to be totally fine, but nothing special.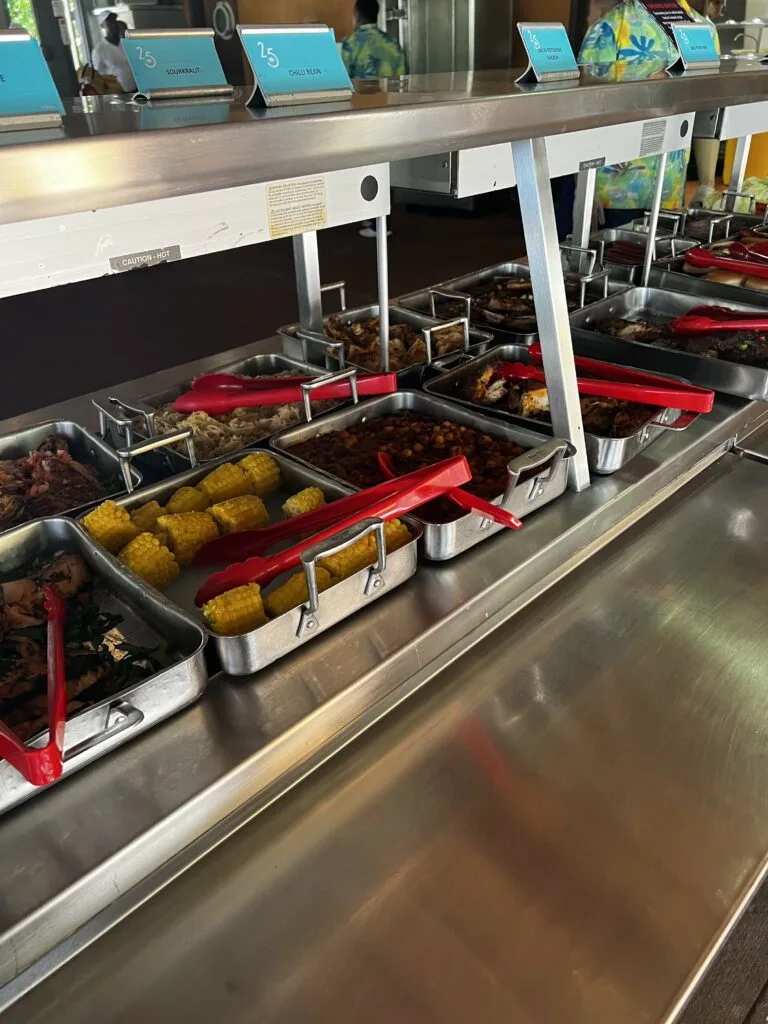 There's barbecue, hamburgers, hotdogs, bagged, chips, picnic style sides, lots of fruit, and baked goods for dessert.
There are also soda fountains just like on the cruise and soft serve ice cream machines.
It was definitely convenient and easy, and nice to have sort of a different spread from the other lunches. We've been eating all week on the ship.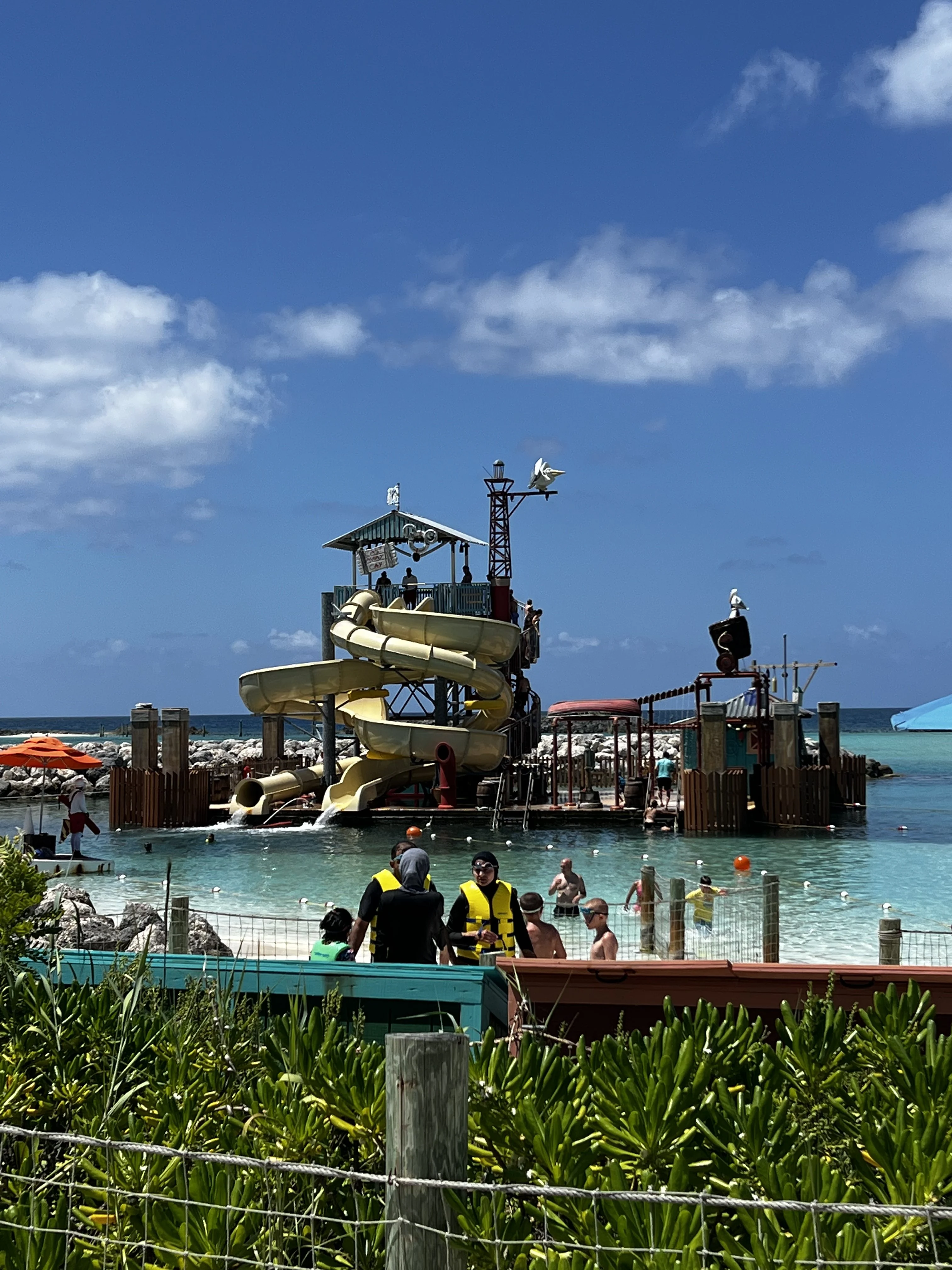 Castaway Cay Excursions
Castaway Cay offers a variety of excursions, ranging from larger tours to more like equipment rental.
This is all stuff that has to be booked up in advance, so take a look at it when you were planning your trip.
Know that these things do sometimes get canceled, especially due to the weather. If the ship is delayed getting into Castaway Cay for any reason, which ours did due to weather, then your excursion might also be canceled.
So, it's fun to book an excursion, but I think it's important to have the mindset that it may or may not actually happen and there's plenty of fun things to do in the islands with or without an excursion.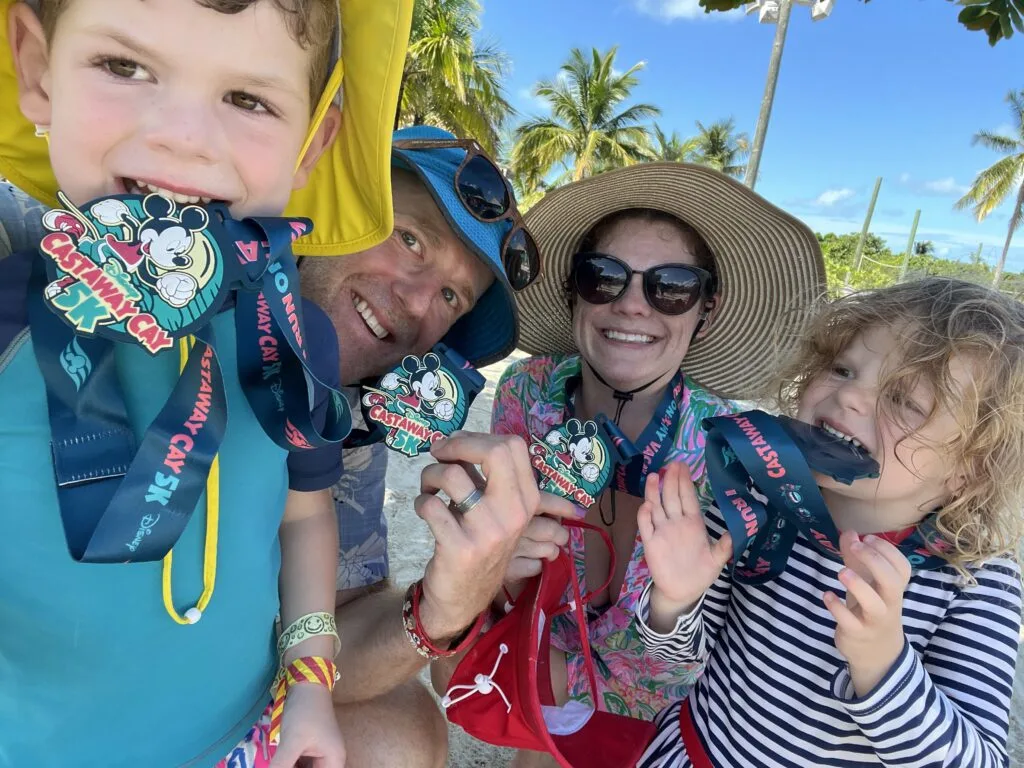 Castaway Cay 5k
One thing that I learned about on Reddit that I never would've known on the island because it wasn't advertised is the Castaway Cay 5K.
Basically, there is a nature trail loop that is a 5K. It starts at the bike rental place.
If you complete the 5K – it's an honor system – you can get a medal! For free! This is really fun and my kids enjoyed doing it!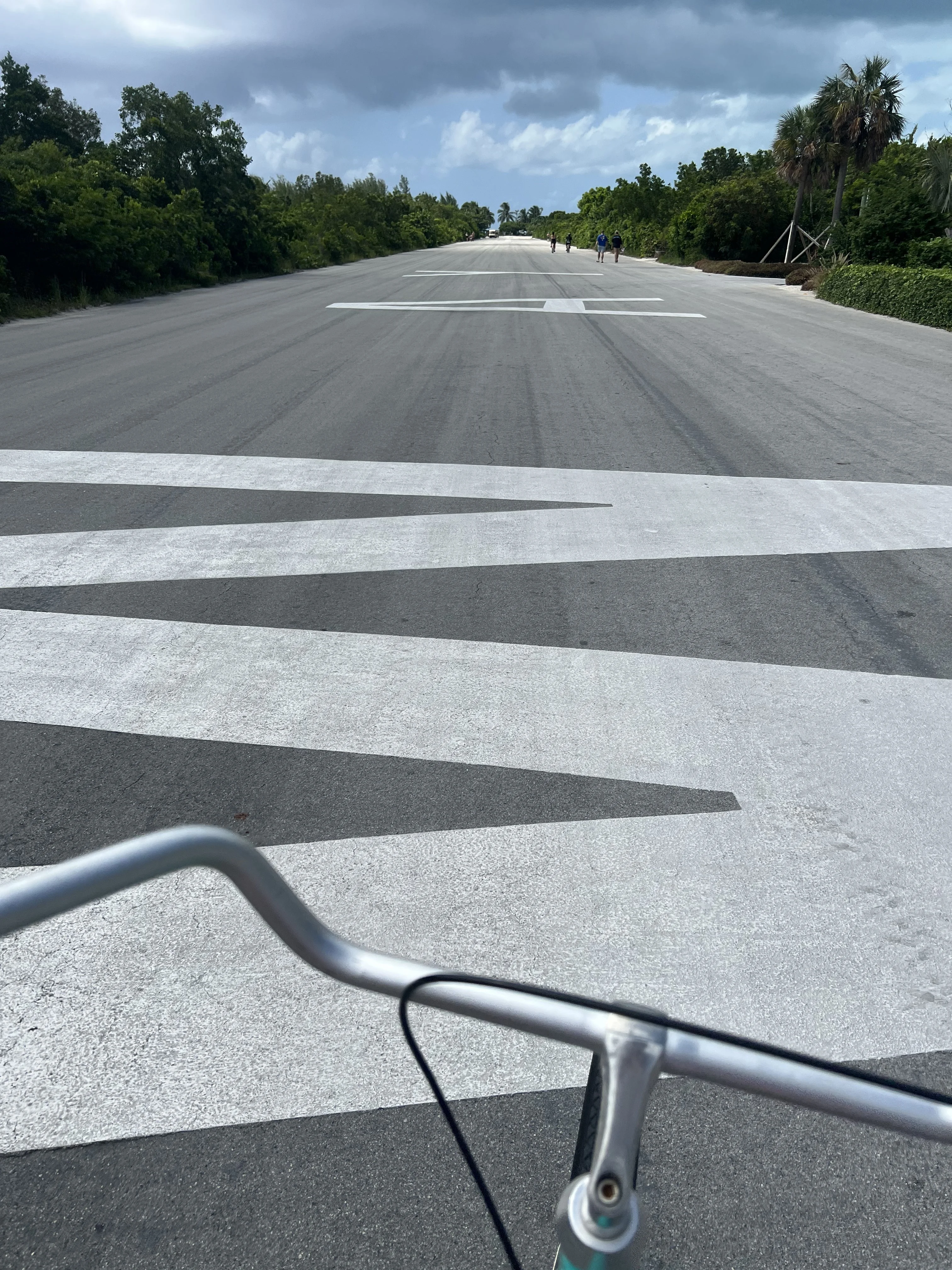 Water Activities
Castaway does offer some water activities. Swimming in the beach is obviously free, but most of the other activities that require equipment do cost a small fee.
For example, if you want to snorkel and rent a snorkel you have to pay for that. There is an area with lots of sunken Disney themed statues and artifacts that you can snorkel over and explore.
There are things that kayaks and paddle boards you can rent as well.
Just check the age requirements if you have smaller kids – with a 3 year old we basically couldn't do any of that.
There are also water slides/playgrounds off in the middle of the water. This was super fun, but I suggest grabbing life jackets for your kids before swimming out there.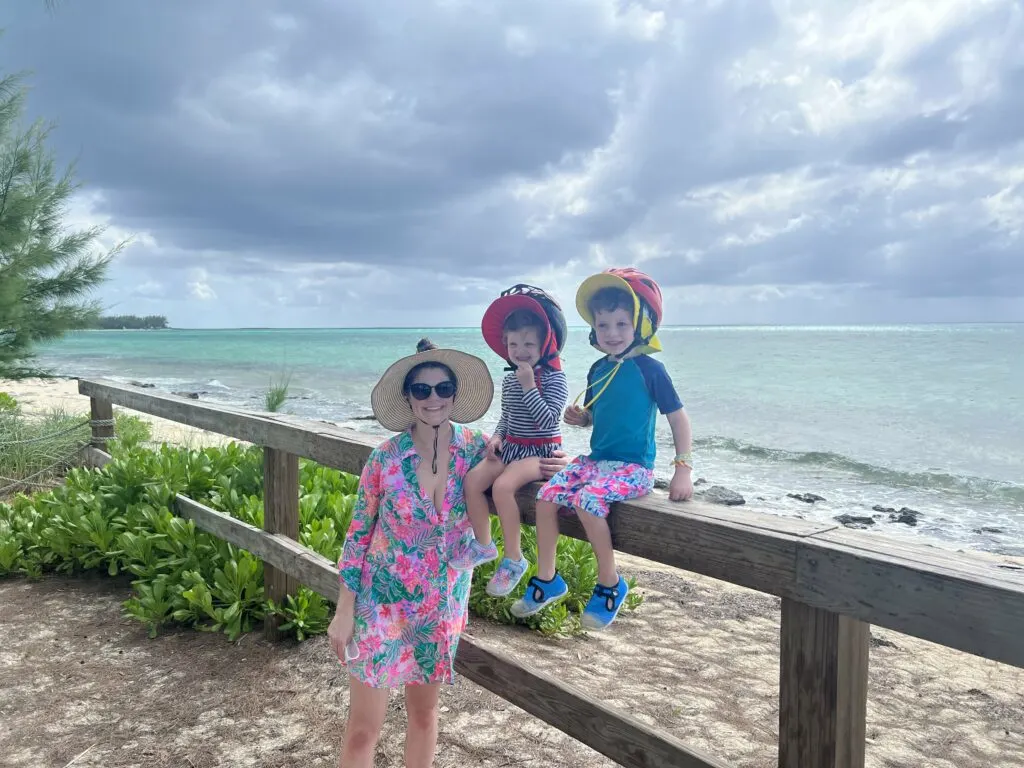 Souvenirs and Shopping
There are a few small shops on the island. They sell somne beach gear and souvenirs. If you want Castaway Cay merchandise, this is your only chance to get it!
Note that sometimes the shops close early so shop earlier in the day if you have something you really want.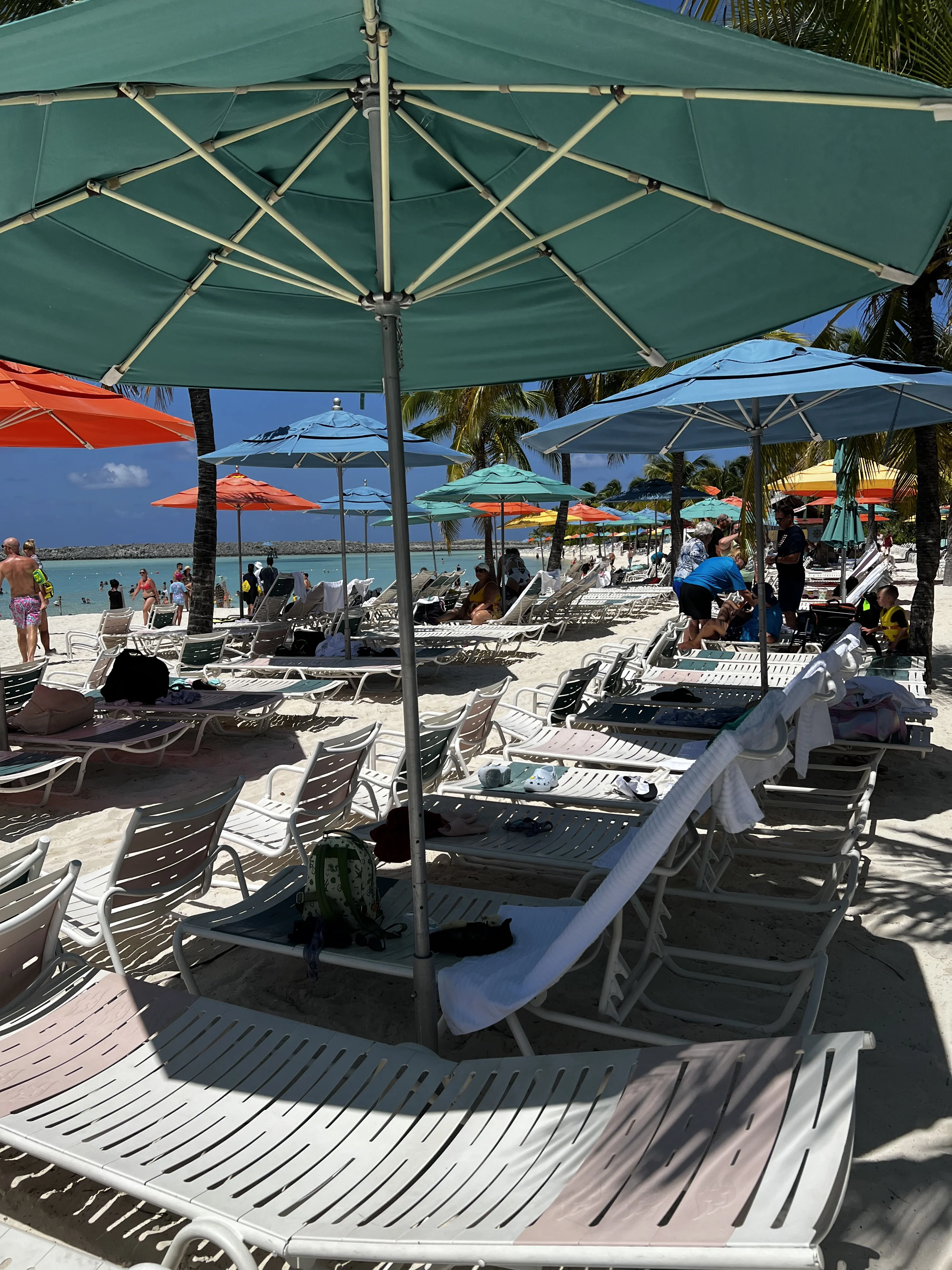 Castaway Cay's Hidden Gems
While the main attractions on Castaway Cay are undeniably awesome, there are hidden gems waiting to be discovered for those with a sense of adventure.
Take a leisurely stroll away from the busy beach areas, and you might stumble upon secluded pockets of paradise.
Explore the island's well-maintained nature trails, where you can immerse yourself in the lush tropical flora and might even spot some native wildlife.
For a serene escape, seek out the less crowded stretches of shoreline where you can enjoy the sound of gentle waves and the feeling of having your own private beach.
Don't forget to keep an eye out for secret viewpoints, offering breathtaking vistas of the island's natural beauty. There are several very private overlooks off of the loop trail!
Whether it's the tranquility of a hidden beach, the wonder of a nature trail, or the beauty of a secret viewpoint, Castaway Cay's hidden gems provide a unique and quieter side to this tropical paradise that is waiting to be explored by intrepid travelers.
Time to Return to the Ship
Having to leave Castaway Cay is always a sad time, particularly because it is often on the last day of your cruise.
Make sure you pay attention to the port of call time when you have to be back on the ship.
Because this is a Disney private island, everybody's getting back on the ship, so the staff does a pretty good job of packing you up and gently guiding you back in time.
Pay special attention if you have an early dinner and have several people who need to shower. We were able to stay on the island till 5 o'clock, but had to be ready for dinner at 5:45 so we just had to make sure we actually got back on the ship a little bit early.
Luckily the walk back to the dock is pretty easy no matter where you are on the island.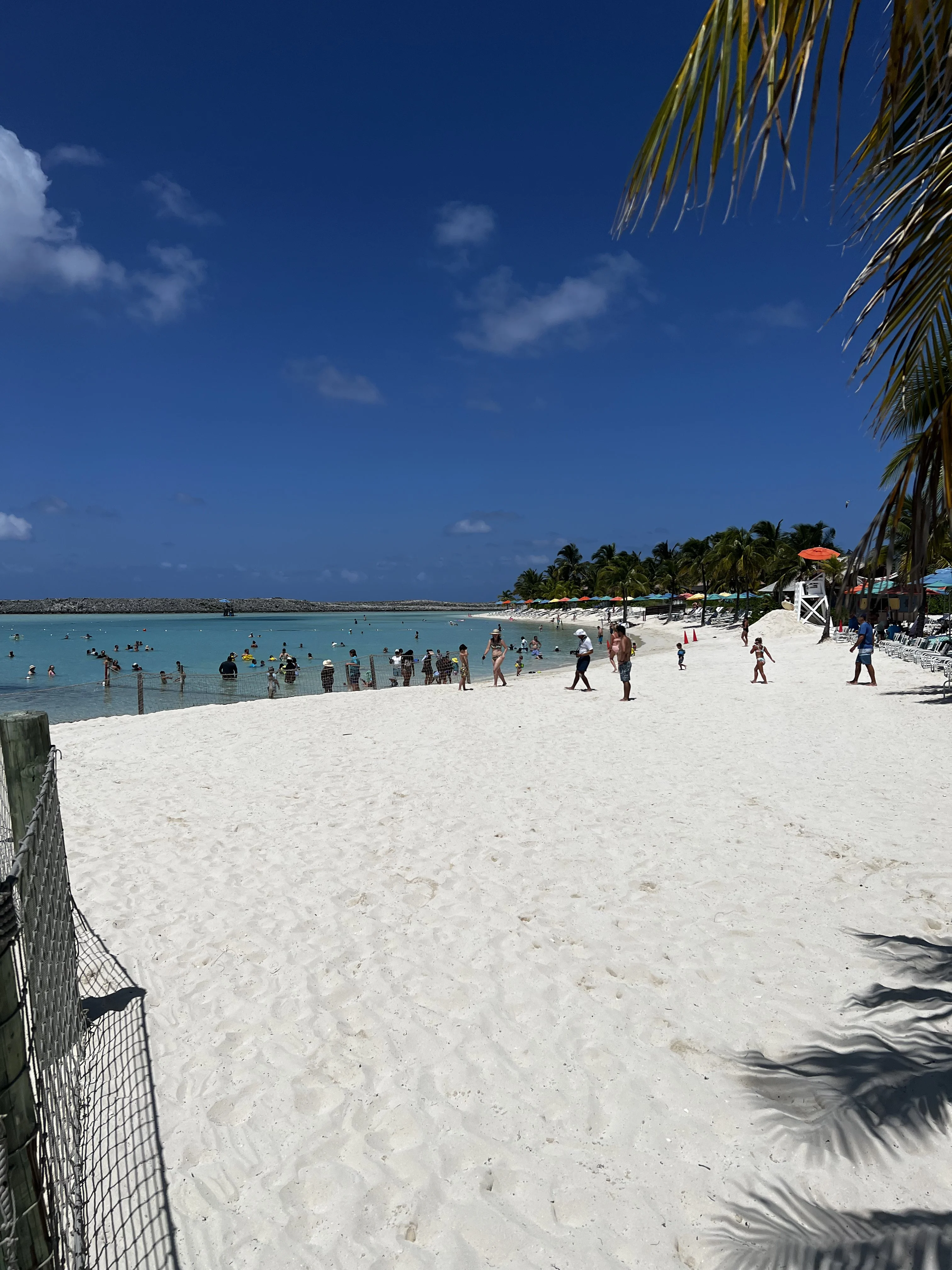 What to pack for your day on Castaway Cay
Here's what I suggest you bring to Castaway Cay:
a beach bag
sunglasses/hat
sunscreen
your key to the world cards
camera or go pro
refillable water bottles
Don't bring towels – there are tons! You also don't need floaties for the kids – they have free life jackets.
Otherwise, you are good. Your food is taken care of!
Any more questions about Castaway Cay?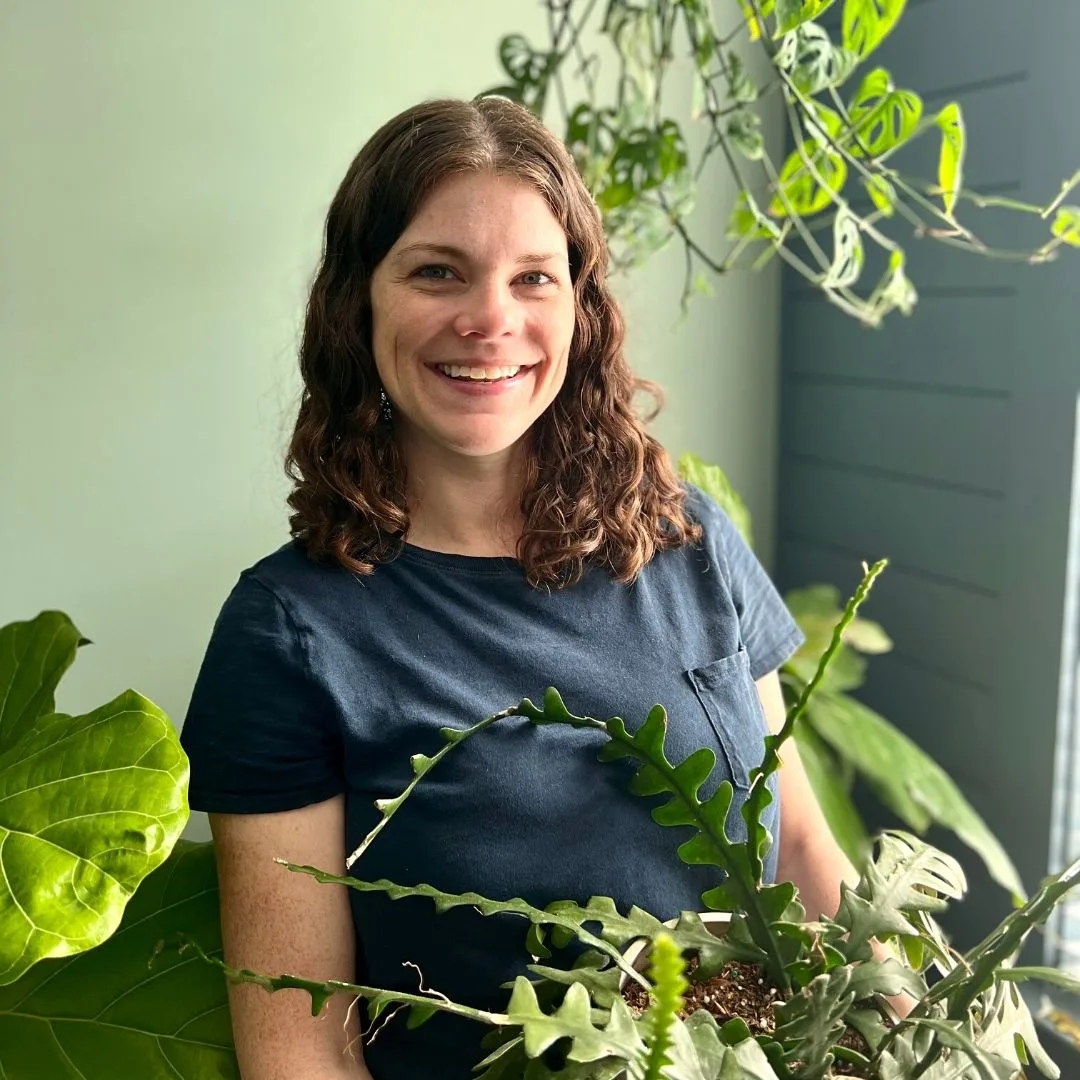 Hey there, I'm Morgan, the creative mind behind CelebratingWithKids.com! As a parent of two lively little ones, I've made it my mission to turn ordinary days into extraordinary adventures, sharing playful activities, thoughtful toy reviews, and delightful printables to help families celebrate every moment together. 🎉👨‍👩‍👧‍👦🎈