Love the idea of a Snoo smart bassinet but can't stomach the price tag? Here are the best affordable Snoo alternative bassinets!
If you've never been expecting a baby, you probably have no idea WTF a Snoo is. Maybe you first saw it on This Is Us. Maybe your friends mentioned it.
The Snoo is a smart bassinet. It senses your baby's cries and responds with gentle motion and increased sound.
It's not perfect. It won't parent for you, and it can't change diapers (haha). But, it is a really nice luxury to have.
But that luxury comes at a luxurious price tag.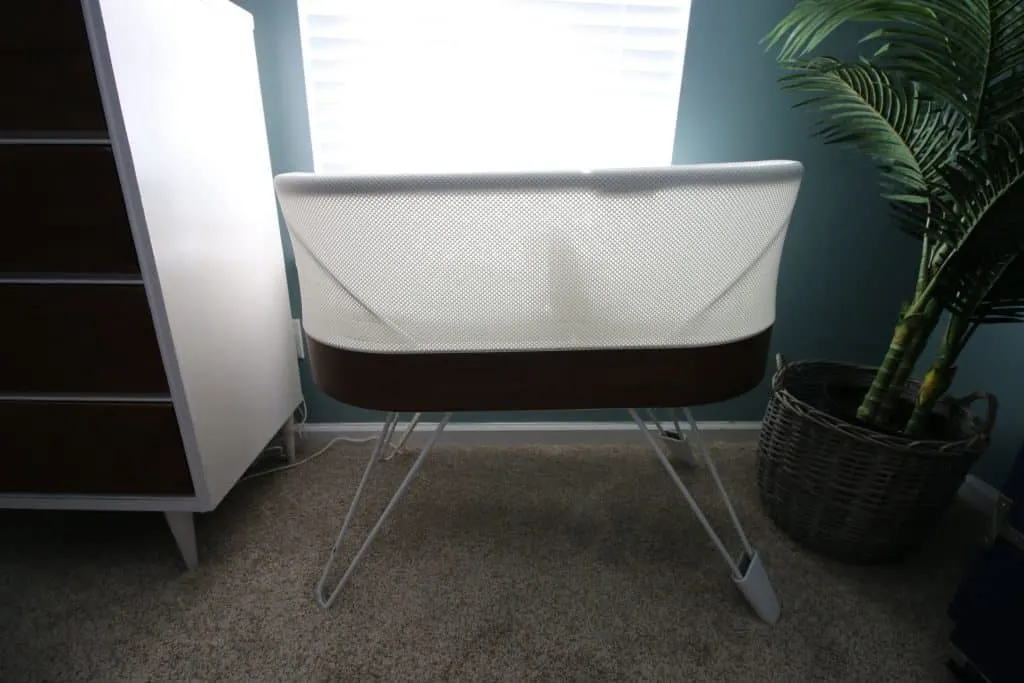 What is a Snoo?
The Snoo is a smart bassinet. It plays white noise and makes rocking noises to help keep your baby comfortable all night long and helps to soothe your baby safely if they wake up in the middle of the night.
You can read my full Snoo review here.
Some of the features that I most love are:
Detects your baby's crying and increases rocking and white noise as they cry louder to help soothe them.
Built in swaddle that straps baby down so they cannot roll.
Tracks baby's sleep on an app for you to reference or show your pediatrician.
I honestly just love the aesthetic look and think it is beautiful and mid century modern.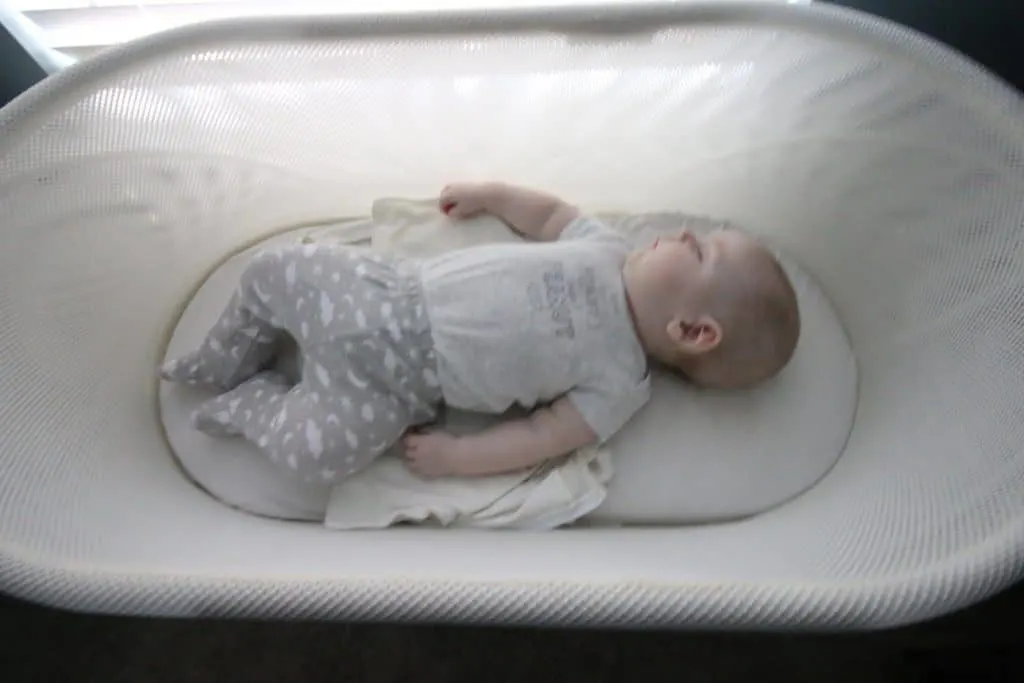 Is the Snoo really worth it?
Snoos sell for $1,500. We absolutely loved our Snoo, but to me it is only worth it if you can afford it. Do NOT go into debt for a cradle your baby will only use for a few months.
If you can afford it, or rent it, or buy it used, it was absolutely worth it to us!
Ways to get a Snoo at a discount:
Buy used such as Facebook marketplace
Rent directly from Snoo or a reputable rental company
Buy with a friend who is pregnant before or after you and split the cost (my friend did this with a used one and they got a GREAT deal splitting a used Snoo!)
Wait for a coupon code – they run big sales on almost every holiday!
The Snoo is really expensive because it is unique – it senses your baby crying and responds. And it works really, really well.
With that being said, if a Snoo is out of your budget, you can still get an awesome bassinet for your baby! Here are my picks!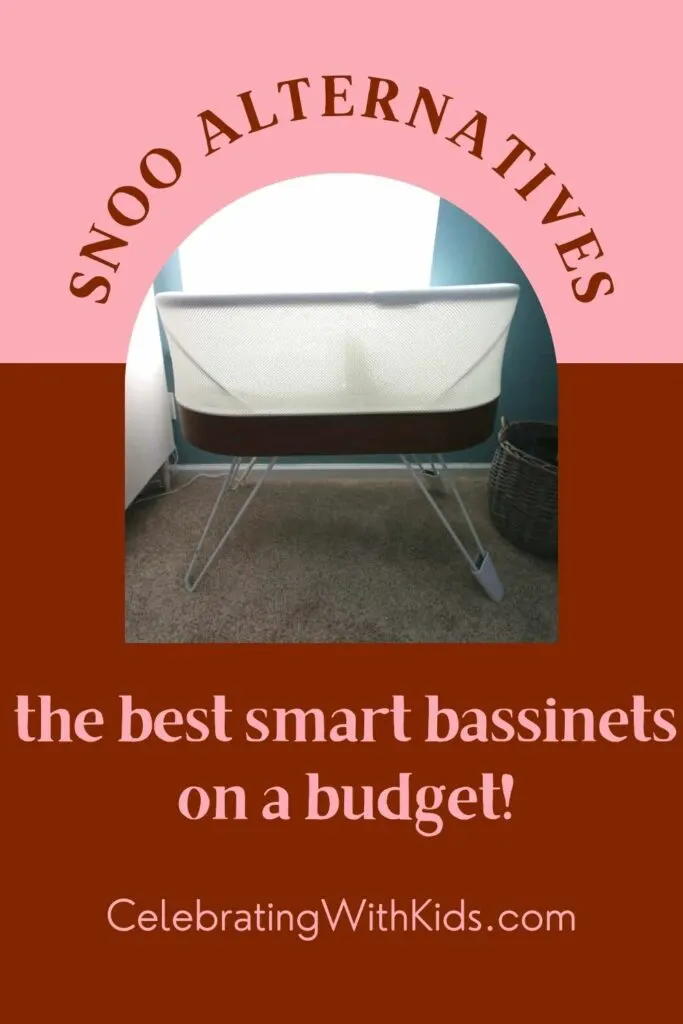 The Best Snoo Alternatives – on a budget
Honestly I don't feel like there were this many good Snoo alternatives back in 2018 when I bought mine! But, in the years since, a ton of great bassinets have hit the market.
Here are my top picks for a lower-cost Snoo alternative: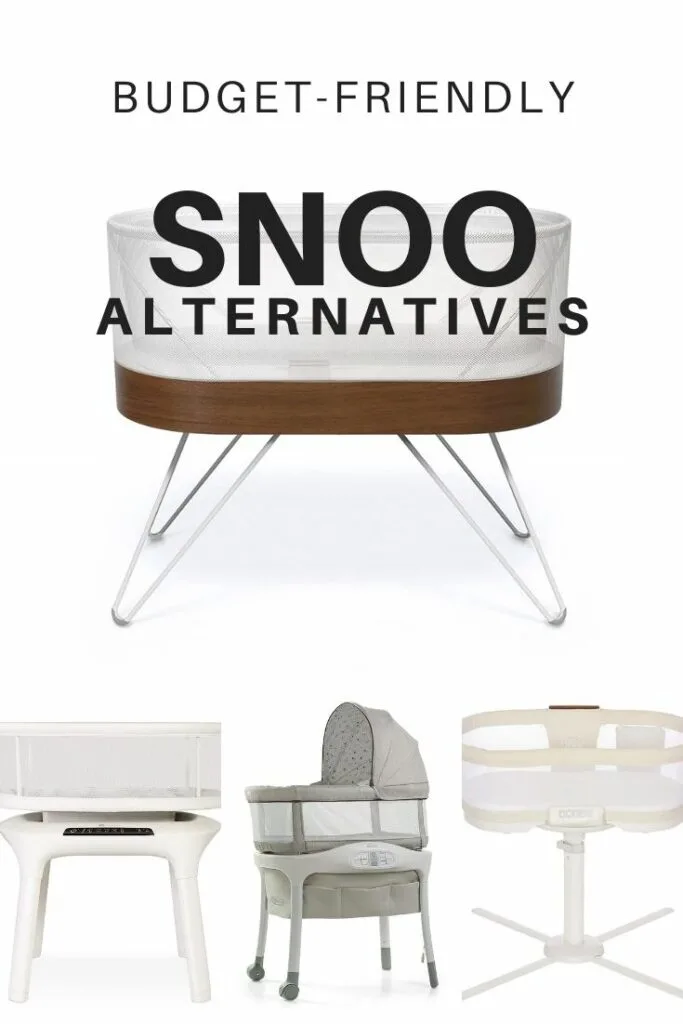 The MamaRoo is the most popular Snoo alternative.
Features of this bassinet include:
Five motions including bouncing and swaying
Four sound options
Firm, flat surface
Mesh sides for breathability
Bluetooth enabled with app to control
The biggest difference between this bassinet and the Snoo is that the Snoo detects your baby's crying and adjusts accordingly. The 4moms is a manual adjustment you have to sit up and do yourself.
The MamaRoo Sleep Bassinet retails for $350, which is WAY less than the Snoo.
The Halo is an extremely popular bassinet option. The big selling point is that it has a 360 degree swivel and is able to be pulled over you while you are laying in bed, which is amazing for late night feeds with a newborn.
Features of this bassinet include:
360 degree swivel, so you can pull it over you while you lay in bed
Firm mattress with fitted sheet
Vibrates, creates soothing sounds, and has an amber night light
Breathable mesh walls
I love the swivel feature on this bassinet and know that it makes it very popular. Once again, this just isn't a smart bassinet – it has to be manually controlled.
The Halo BassiNest retails for $399.
The Sense2Soothe is an actual smart bassinet that can sense the baby's cries and respond accordingly.
Features of this bassinet include:
Cry detection technology: speed changes depending on loudness of baby's crying
White noise, music, or nature sounds as sound options
2 speed vibration, 3 speeds motion
Reviews on this bassinet are mixed. Many say that the cry detection doesn't work well and isn't reliable.
Personally, I find this bassinet to be super ugly and plastic-y looking, it doesn't even compare to the Snoo in looks. But, it's way cheaper.
The Sense2Soothe retails for $299.
This is another bedside basinet that rolls right up to you while you lay in bed.
Features of this bassinet include:
Plays 6 songs
2 vibration settings
Built in night light
Mesh sides
Reversable, washable mattress cover
Converts to changing table
This is once again not a smart bassinet but a nice option if you want something easy to use that plays sound.
The Close to You bassinet retails for $299.
This bassinet has more of a rocking feature but also has a vibration option.
Features of this bassinet include:
Rocking/swaying capabilities – you have to push it
Lighting projector + night light
Up to 30 minutes of vibrations and sounds
The Soothing Motions bassinet retails for $149.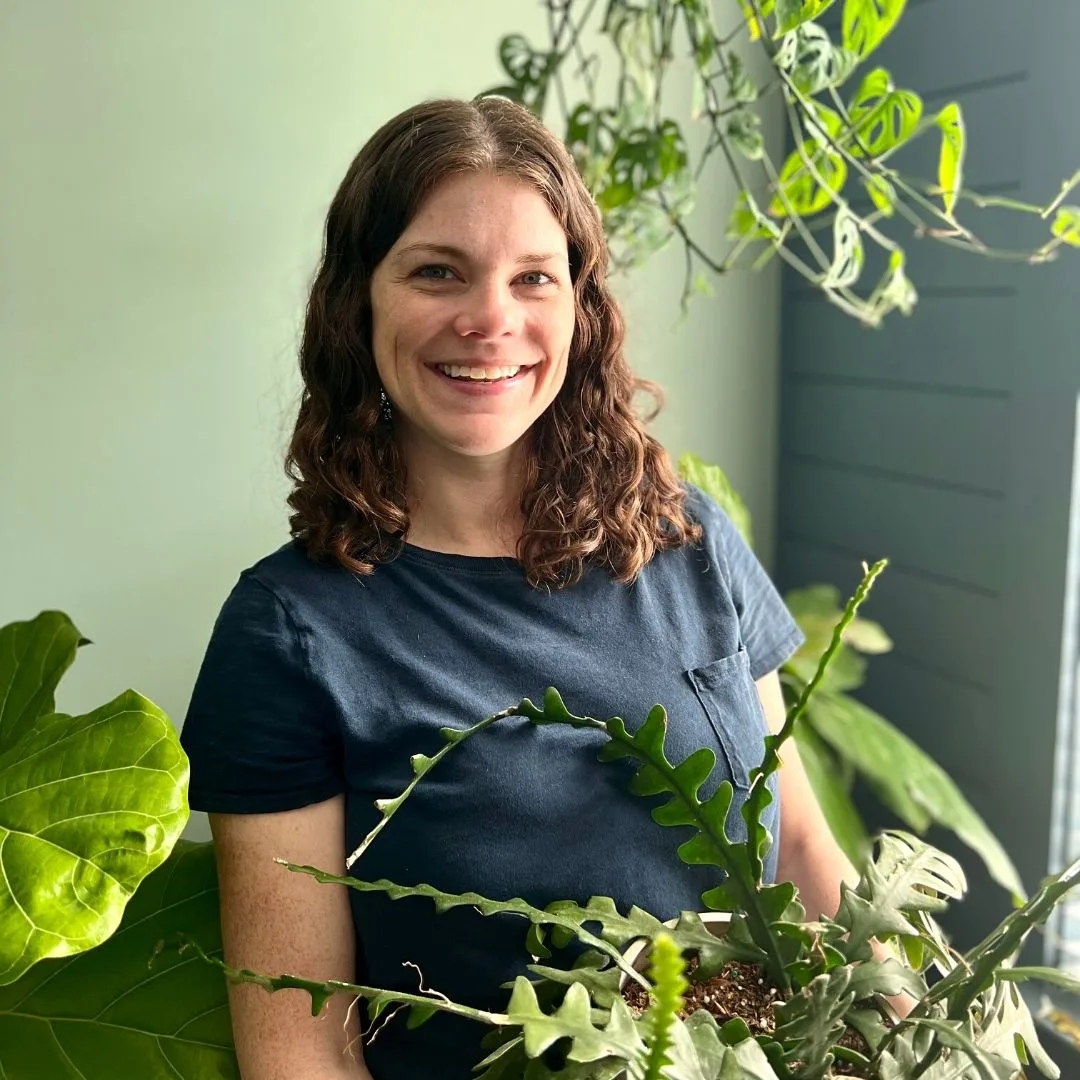 Hey there, I'm Morgan, the creative mind behind CelebratingWithKids.com! As a parent of two lively little ones, I've made it my mission to turn ordinary days into extraordinary adventures, sharing playful activities, thoughtful toy reviews, and delightful printables to help families celebrate every moment together. 🎉👨‍👩‍👧‍👦🎈