Discover the perfect eyewear for your family in our comprehensive Shady Rays Sunglasses review. Here are our thoughts on their men's, women's, and kids' collections, featuring UV protection, polarized lenses, and durable frames.
Are you looking for stylish, high quality sunglasses that won't break the bank?
When I was a teen/college student I bought expensive designer sunglasses, carefully tucking them into a hard case in my purse when not in use.
Sometime in my 20s I switched to super cheap Target sunglasses that I wouldn't mind if they got scratched up or crushed.
But, I realized over time that those "cheap" sunglasses were adding up and not even lasting me a season before they were scratched beyond usability.
Around that time, my husband started hearing ads for Shady Rays on one of his favorite podcasts. He ordered himself two pairs, and it was an instant hit.
We have ordered sunglasses from Shady Rays about six times in the last two years, including sunglasses for my husband, myself, and my kids.
After all the wear and tear we have put them through, I thought it was definitely time for me to write a Shady Rays review!
Click here to get $20 off your Shady Rays purchase!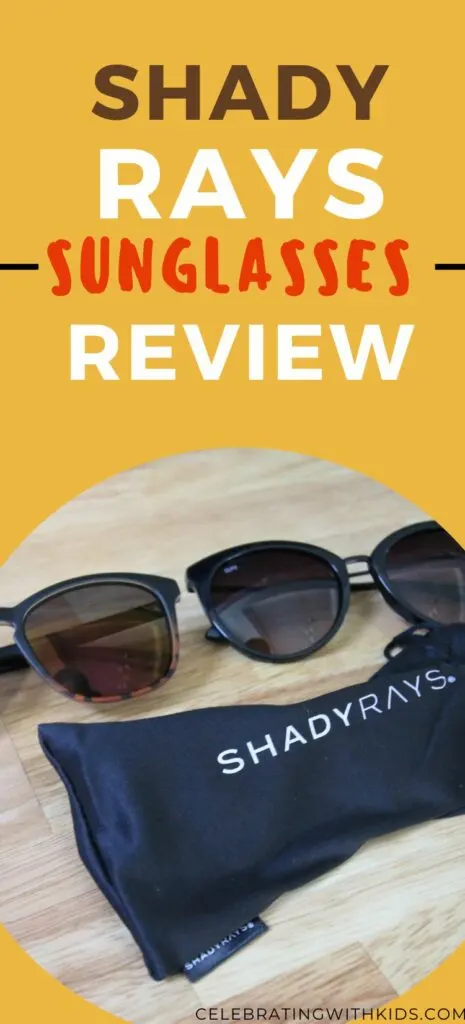 Shady Rays Review
Shady Rays is an online-only sunglasses store. They sell a wide variety of sunglasses for men, women, and kids.
All of the sunglasses include:
UV protection and polarized lenses for optimal eye care
Durable frames designed for an active lifestyle
Comfortable fit and stylish designs for every taste
Lightweight and comfortable construction for all-day wear
Soft drawstring case
I was immediately impressed by the quality and the fact that they are all polarized lenses – something that I was really missing with my cheapo sunglasses.
Plus, all Shady Rays come with a warranty as well as a 2 year replacement program. Whether your glasses are broken or lost, they will send you a replacement pair for only the cost of shipping!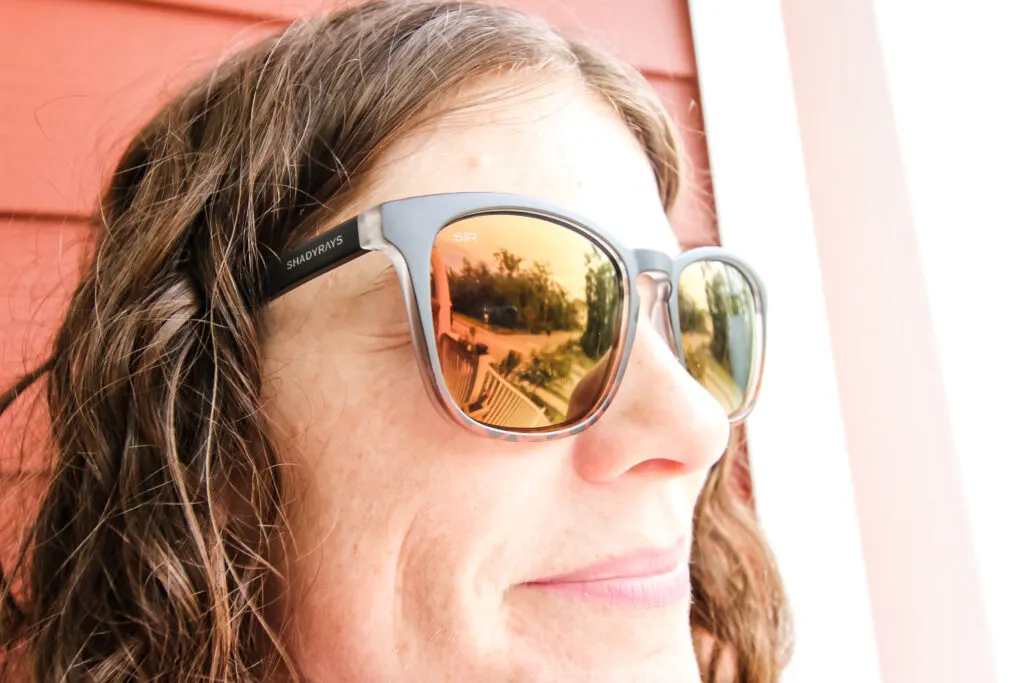 Shady Rays Kids' Sunglasses
It is really important to protect kids eyes from harmful UV rays. We spend a ton of time outdoors and want to keep our kids eyes safe!
Shady Rays offers several options for kids sunglasses in a wide variety of colors. They even have some themed options, like my son's Paw Patrol glasses!
Our kids love wearing them and I love the durable and flexible frames, perfect for withstanding active play.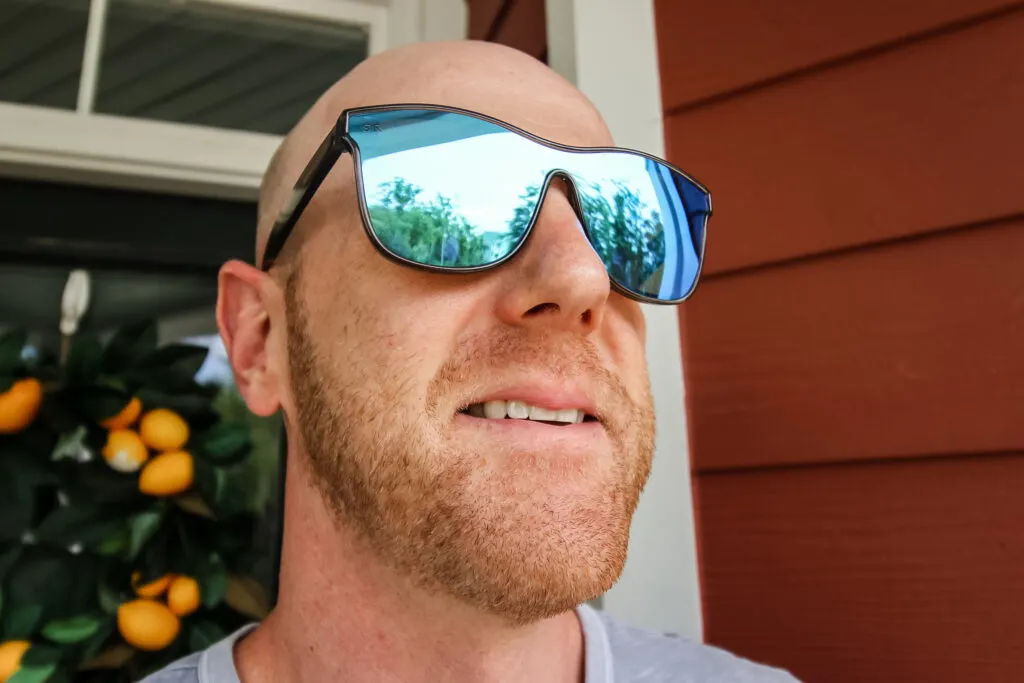 What if I don't like my Shady Rays?
Some things are a bit weird to order online and glasses can be one of those. After all, they are so specific to how they fit your face, the models might not reflect how they look on you.
Shady Rays offers hassle free 30 day returns. Personally, I have a decent idea of which frames I prefer and suit my face.
Sean tried some sunglasses that were a bit different, and actually intentionally over-ordered and planned to keep one and return one pair. The return really was seamless and there were no issues!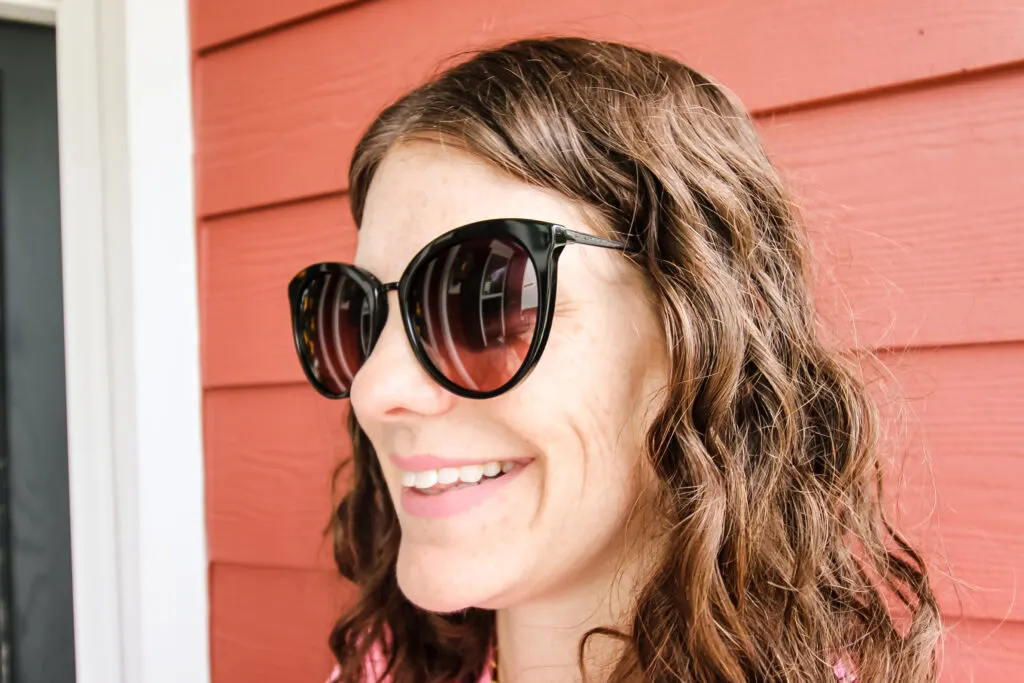 Customer Experience and Satisfaction
We have actually never tried to redeem the Shady Rays warranty, and never had a major issue with our glasses. However, I have messaged with their team a few times with questions and gotten prompt, helpful answers.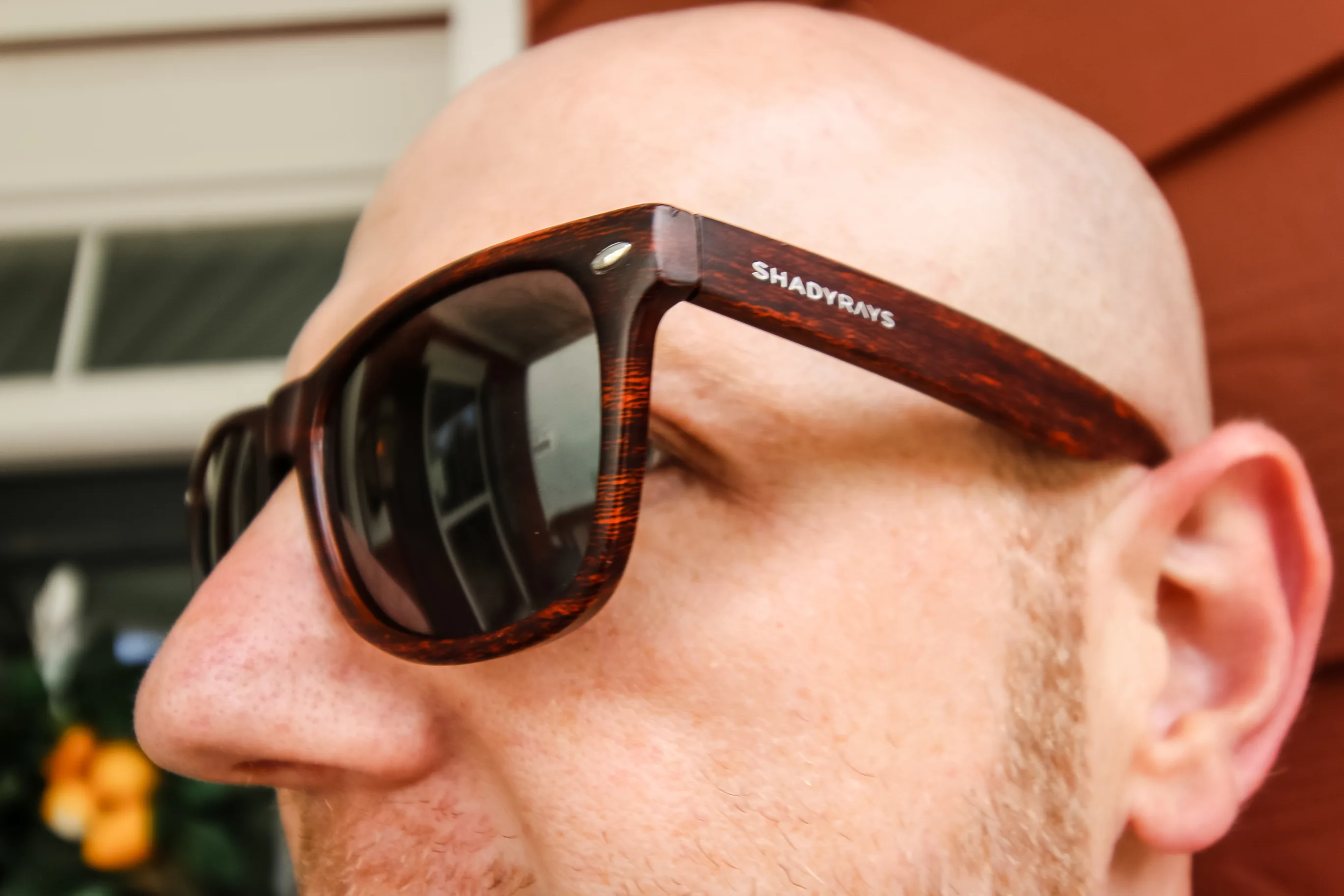 Are Shady Rays worth it?
I love Shady Rays sunglasses as a great way to get high quality sunglasses for a fair price. While I do think the prices are fair, I suggest you do not pay full price.
Sign up on their site for emails – they frequently run sales and coupon codes. Like, very frequently!
A lot of the coupons are for buying multiples – such as buy one get one half off – so it helps if you want to stock up!
Click here to get $20 off your Shady Rays purchase!
Plus, if you make 2 or more orders in 12 months, you become a "VIP customer." You get the benefits of 5% off your purchases, priority shipping, early access to sales, dedicated customer support, and access to "exclusive" sunglass styles.
There are also numerous coupon codes available through their advertising on different podcasts that are seasonally targeted, so listen out for those as they are a great deal.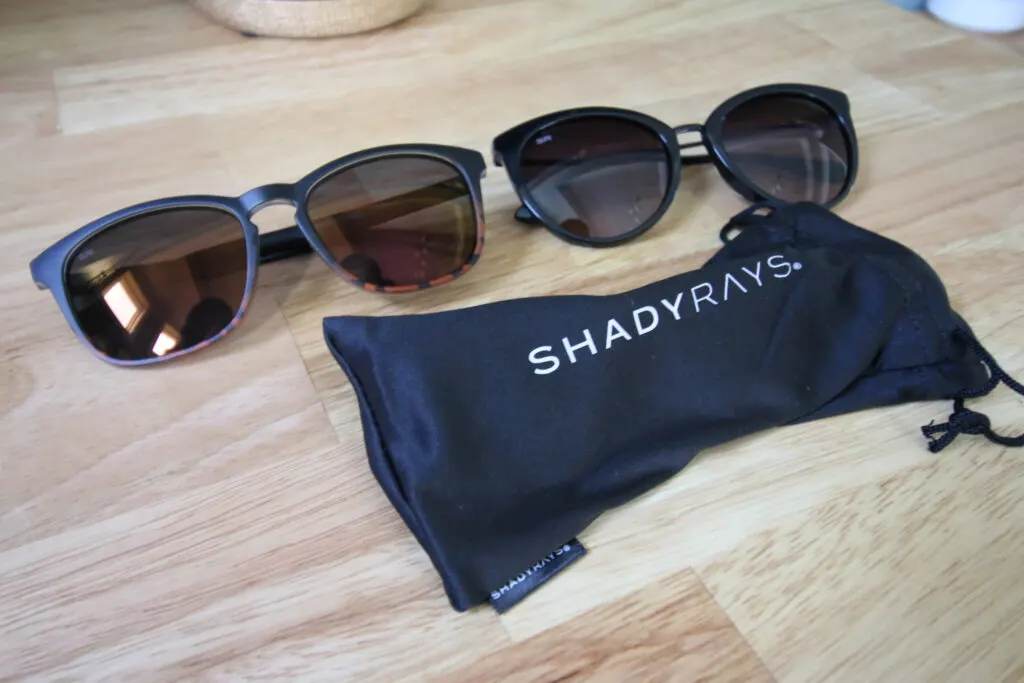 Frequently Asked Questions
Are Shady Rays sunglasses polarized?
Yes, Shady Rays sunglasses feature polarized lenses that reduce glare and enhance visual clarity, providing optimal eye protection.
Do Shady Rays sunglasses offer UV protection?
Absolutely! Shady Rays sunglasses are designed with UV protection to shield your eyes from harmful UVA and UVB rays.
Are Shady Rays sunglasses suitable for outdoor sports and activities?
Yes, Shady Rays sunglasses are built to withstand an active lifestyle. Their durable frames and high-quality materials make them perfect for outdoor sports and activities.
Do Shady Rays sunglasses come with a warranty?
Yes, Shady Rays stands behind their products with a lifetime warranty against manufacturer defects. They also offer replacements for 2 years after purchase.
Are Shady Rays sunglasses available in prescription lenses?
Yes, Shady Rays offers a variety of prescription sunglasses in addition to traditional sunglasses.
How do I clean my Shady Rays sunglasses?
To clean your Shady Rays sunglasses, use a lens cleaning solution or mild soap and water. Gently wipe the lenses and frames with a microfiber cloth to avoid scratching.
Can children wear Shady Rays sunglasses?
Yes, Shady Rays offers a dedicated collection of sunglasses for kids that are designed with safety, durability, and fun designs in mind.
Are Shady Rays sunglasses water-resistant?
While Shady Rays sunglasses are not completely water-resistant, their high-quality materials and design make them suitable for water-related activities. However, avoid submerging them in water for extended periods.
Are Shady Rays sunglasses available in different sizes?
Yes, Shady Rays sunglasses come in various sizes to accommodate different face shapes and sizes. Make sure to check the product descriptions or reach out to customer support for assistance in selecting the right size.
Can I return or exchange my Shady Rays sunglasses?
Shady Rays offers a hassle-free return and exchange policy within 30 days of purchase. If you're not satisfied with your sunglasses, you can contact their customer service for assistance.
Any more questions about Shady Rays?