Want to make mom breakfast in bed? Here are a TON of Mother's Day breakfast ideas for kids to make!
Breakfast in bed in a Mother's Day classic for a reason. It's the ultimate in pampering – plus it's easy and inexpensive enough for most families to pull off.
The best mother's day breakfast will be served on a tray with a flower (or a small vase with a flower on it) and a handmade card.
Then, usually, the kids pile in bed and eat half of mom's breakfast! Maybe just in my house 🙂
The most important thing if you want the kids to be involved it to pick easy breakfast for the kids to make. Nothing complicated or fancy – keep it simple!
If you want to fancy it up – add a garnish. A slice of fruit on the glass rim. A strawberry on top of the cereal. Some whipped cream puffs on the pancakes!
If mom eats healthy, make a healthy breakfast. If she's more indulgent, start the day with something sweet – or bacon-y!
Don't forget the coffee, tea, or mimosa!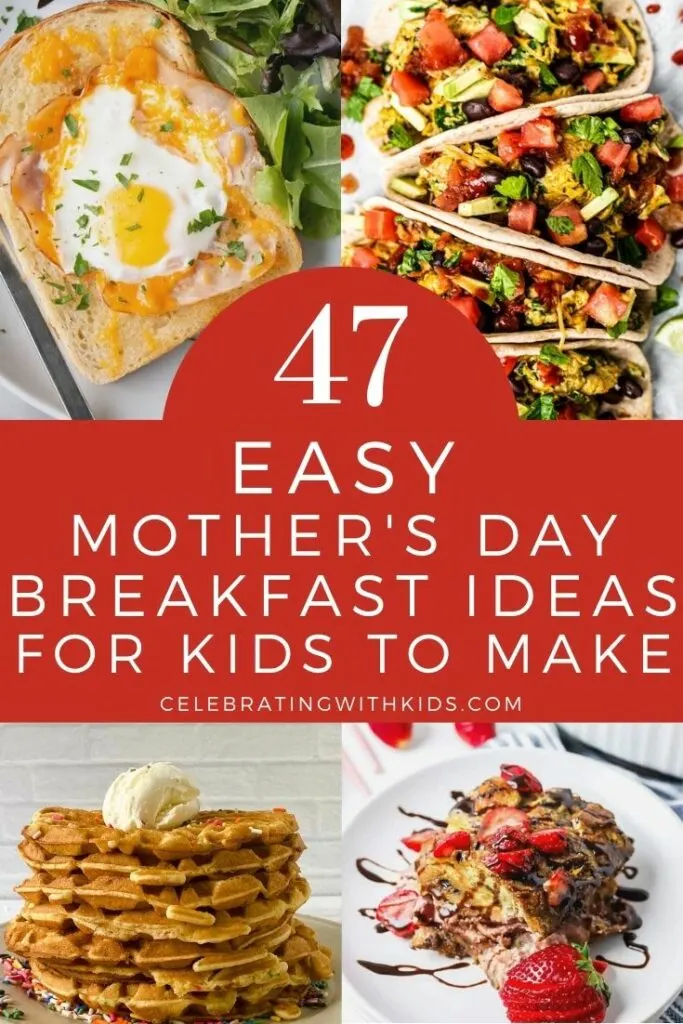 Easy breakfast ideas for mothers day that kids can make
Here are some great ideas for things to make for mother's day breakfast that are easy and kids can help with!
Mother's day breakfast ideas easy enough for kids to make
Here are a ton of Mother's Day breakfast in bed ideas so easy that kids can make them!