Looking for an easy, inexpensive, but special and sweet craft to make for Mothers Day? Here are some great ideas for handprint crafts for kids to make for Mother's Day!
Mother's Day is coming and with it the pressure to give mom a special gift!
While I am sure no mom would turn down a box of chocolate or breakfast in bed, it's really fun to have little kids make something for mom.
I personally am a sucker for any kind of hand print crafts. It's just amazing how quickly they grow and looking back at their tiny handprints from previous years just pulls at my heartstrings.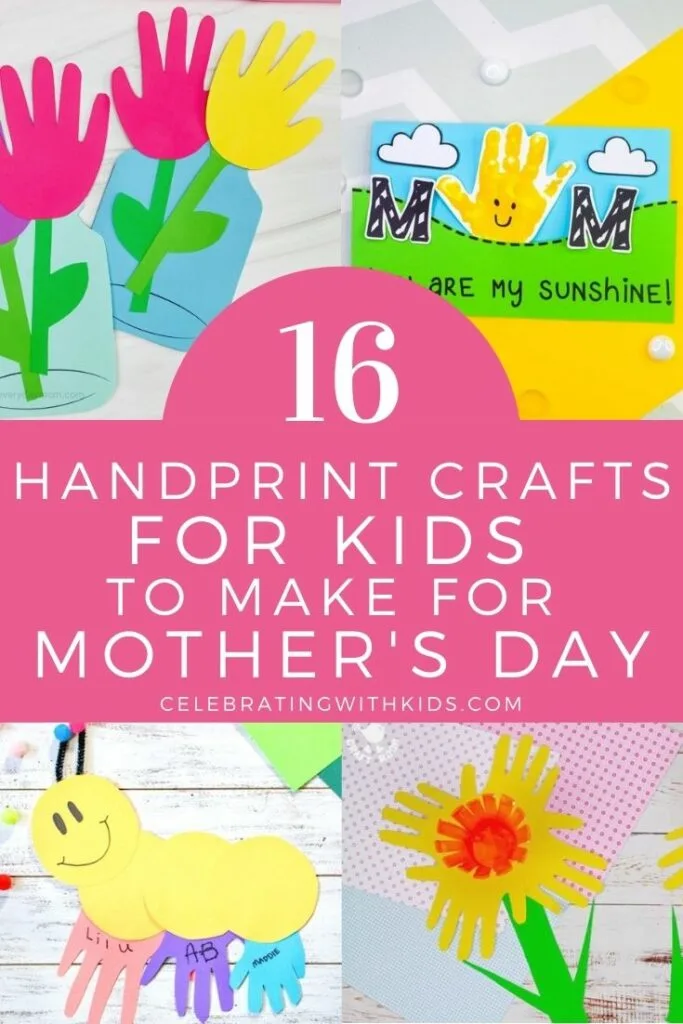 Mother's Day Handprint art ideas
Mother's Day handprint card
The easiest handprint gift idea is a card! You can paint or trace, cut out, and glue on a handprint. Then, fold the paper in half. Ta-da! Instant Mother's Day card!
Mother's Day handprint poem
Pair any Mother's Day handprint craft with a poem to make it extra sweet. This is particularly nice for a mother's day craft for preschoolers handprint to make at school.
Mother's Day handprint flowers
Flowers are a traditional Mother's Day gift idea. Turn your handprints into flowers! Use bright colors and then go back and paint on stems for easy tulips. Or, cut out handprints and paste them on top of leaves for more of a garden look!
Infant Mother's Day art ideas
If your child is young – like, under 12-18 months, they can't really do much in the way of crafts. Even scribbling or painting they often don't want to do much of.
Hand print art is perfect for this age!
Sure, it's borderline torture to get them to unfurl their fists to do a handprint, but once you get it, it's so tiny and SO SO sweet.
Here are some of my favorite handprint mother's day crafts made by some of my favorite bloggers!
Mother's Day handprint craft ideas
Here are tons of ideas for handprint gifts to make for mom for Mother's Day!
Do you have any other handprint Mother's Day gift ideas?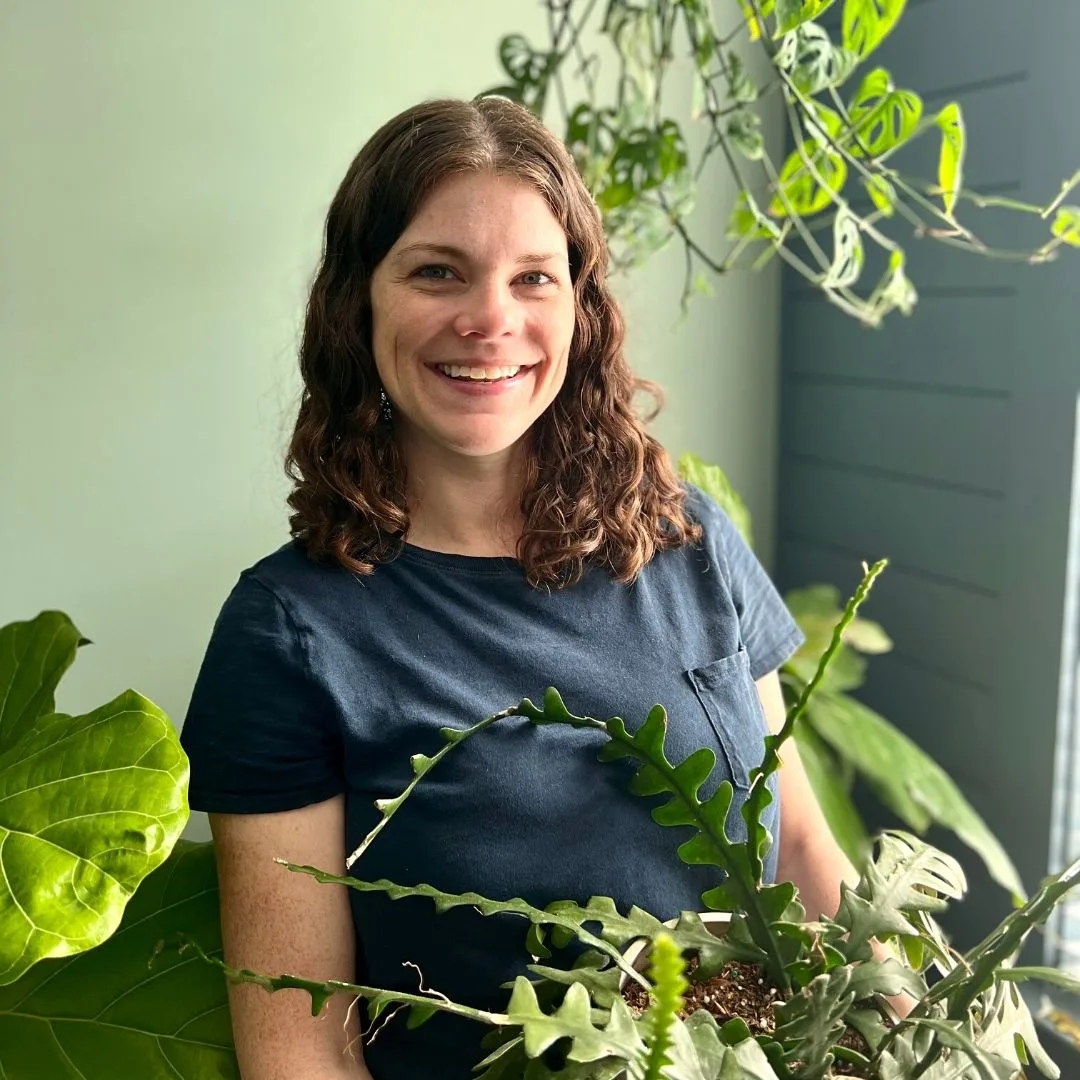 Hey there, I'm Morgan, the creative mind behind CelebratingWithKids.com! As a parent of two lively little ones, I've made it my mission to turn ordinary days into extraordinary adventures, sharing playful activities, thoughtful toy reviews, and delightful printables to help families celebrate every moment together. 🎉👨‍👩‍👧‍👦🎈