Wondering if you should get Magic+ Bands for a Disney Cruise? Here is our complete experience using the bands on the Disney Fantasy!
Magic bands have been a fixture in Disney World for a while now, and in 2023 they have made them available for Disney cruises, too.
If you already go to Disney World a lot, you might already have the band. Note that it has to be the PLUS band for it to work on the ship.
We went on the second cruise on the Disney Fantasy to ever use Magic+ bands, and so I am excited to report back how we felt about them, as non-Disney people!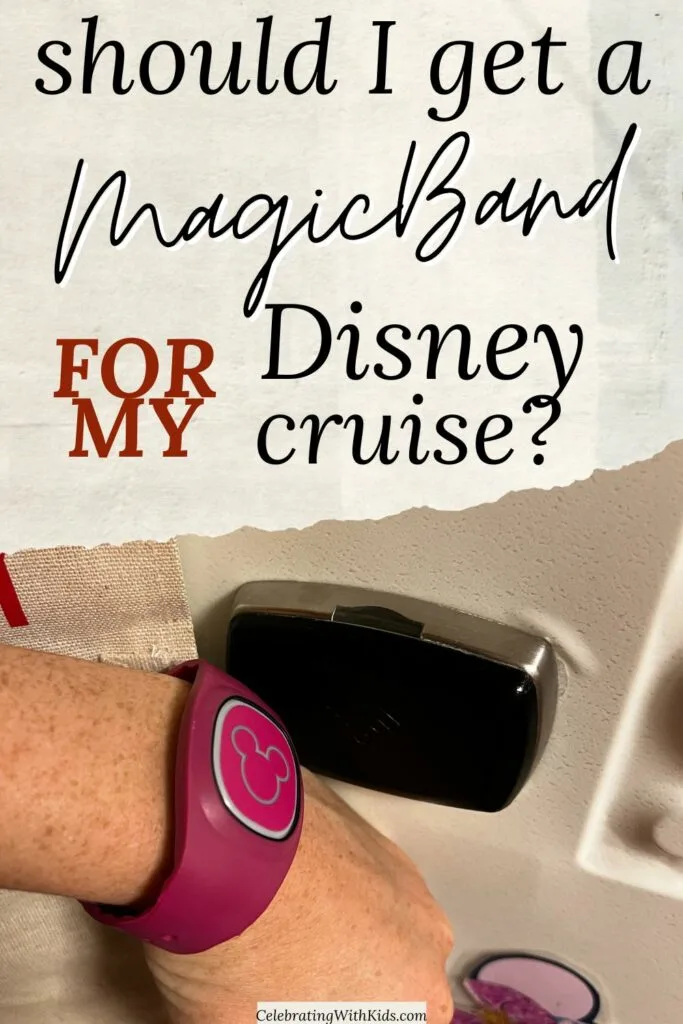 Should I get Magic+ Bands for a Disney Cruise?
Magic bands are a "nice to have," but not "need to have" item for Disney cruise. If you have the budget, I say definitely order them. If you are having to question the cost, do not let this be a financial stress, just skip them.
Should I buy a Magic+ band for my kid for a cruise?
This is actually a more important question than if you should get them for the adults, in my opinion.
The kids club will actually give every kid their own magic band so they can be tracked inside the kids club. These are not the same as the other magic bands and only work for counting in and out of the club, but it will make small kids feel included.
If your child is old enough that you want them to able to get in and out of your room alone unassisted, and you are OK with them having charge privileges on the ship, then I would get them their own magic band.
The bands are adjustable and actually the end can be torn off to make it smaller and fit a small child's wrist.
But, if you have young kids, that will not be alone on the ship, you do not need to get them a magic band. They will be fine with the kids club band.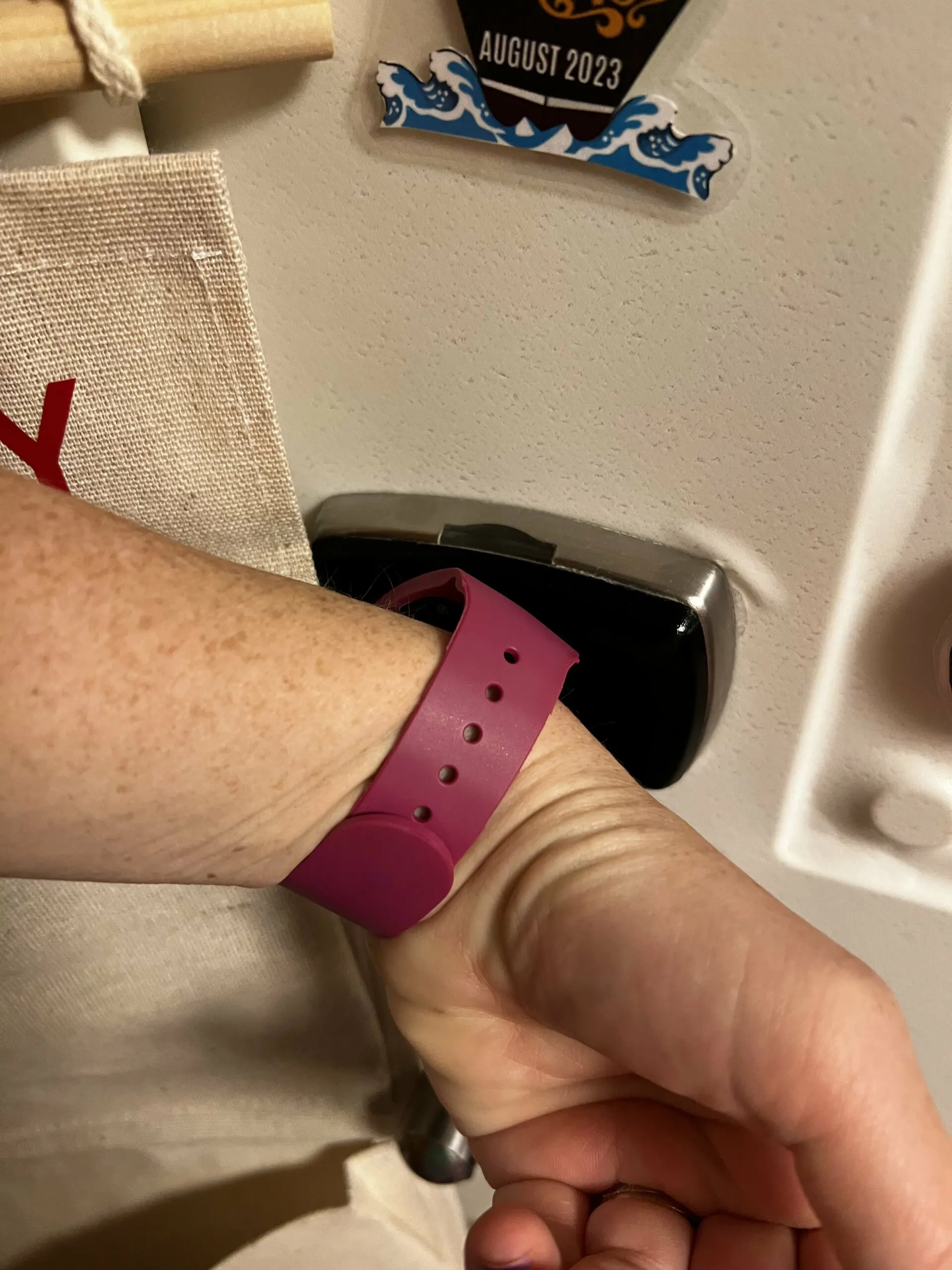 What can a Magic+ band do on a Disney Cruise?
We went on a weeklong cruise on the Fantasy and our Magic bands:
open the room door
can be used to pay – though you had to take it off and hand it to people to scan
could be scanned at cameras to hook photos up to your room
light up and buzz during fireworks and shows
Please note that you still need a Key to the World Card (and photo ID for adults) for each passenger to get on and off the ship at ports.
Is a Magic+ band worth it?
Whether a magic band is worth it for you will just depend on your budget and the number of people in your group.
For me, ordering magic bands with a pre-cruise discount, they were only $25 each. In the grand scheme of how much we spent on this cruise, that's essentially nothing.
I found it very convenient and I think it was worth the $50 total, especially if we go on another cruise.
However, if you will miss that $25, it would probably be better to spend it on two drinks on the cruise then on a nice-to-have arm band.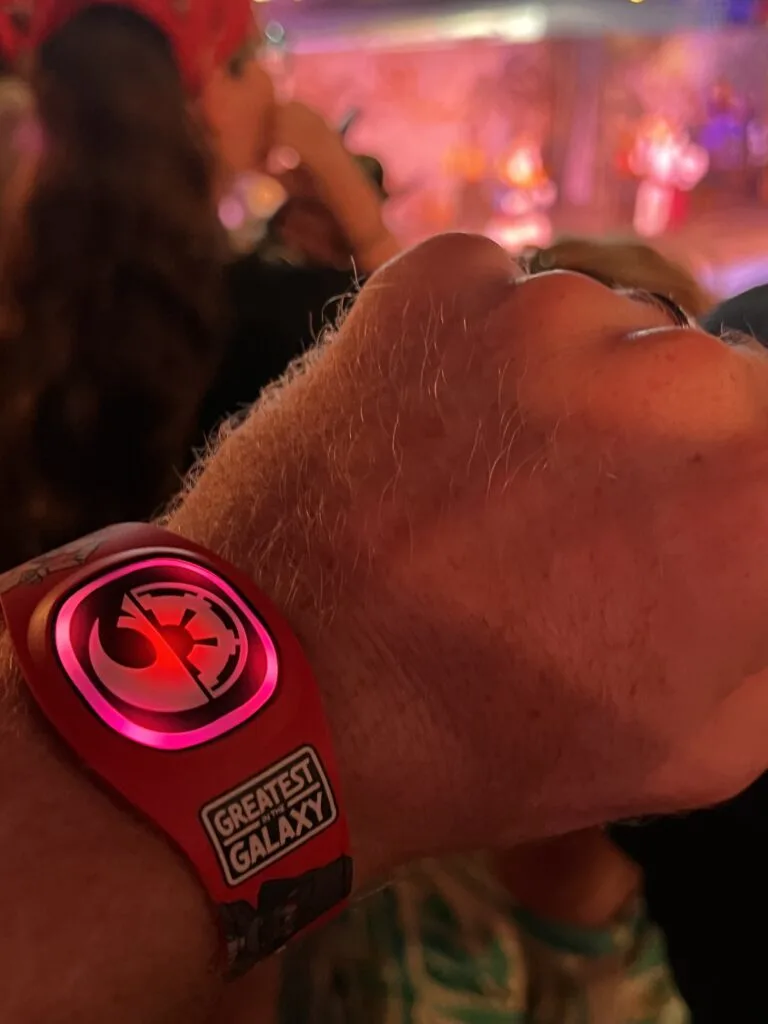 What if I lose my Magic+ band on a Disney cruise?
Sean lost his magic band at a show one night (we think) – they honestly fell off slightly easy. He went to guest services desk that night and they had a whole pile of them. He just had to identify it and provide his room number and they gave it right back.
This is why it was nice to have it engraved – it made it super easy to identify!
Any more questions about the Magic Band?