Trying to decide if you should buy a photo package for your cruise? Here's my honest thoughts on if a photo package is worth it on a Disney cruise!
Vacations are usually expensive and anytime you hear the word Disney – double the price.
As my friend said to me, Mickey gotta get that bag.
We recently went on a 7 day Disney cruise and spent a ton of money. One thing that I splashed out on was the Disney photo package.
Today I want to dive in to talk all about the Disney cruise photo package and if it is worth it.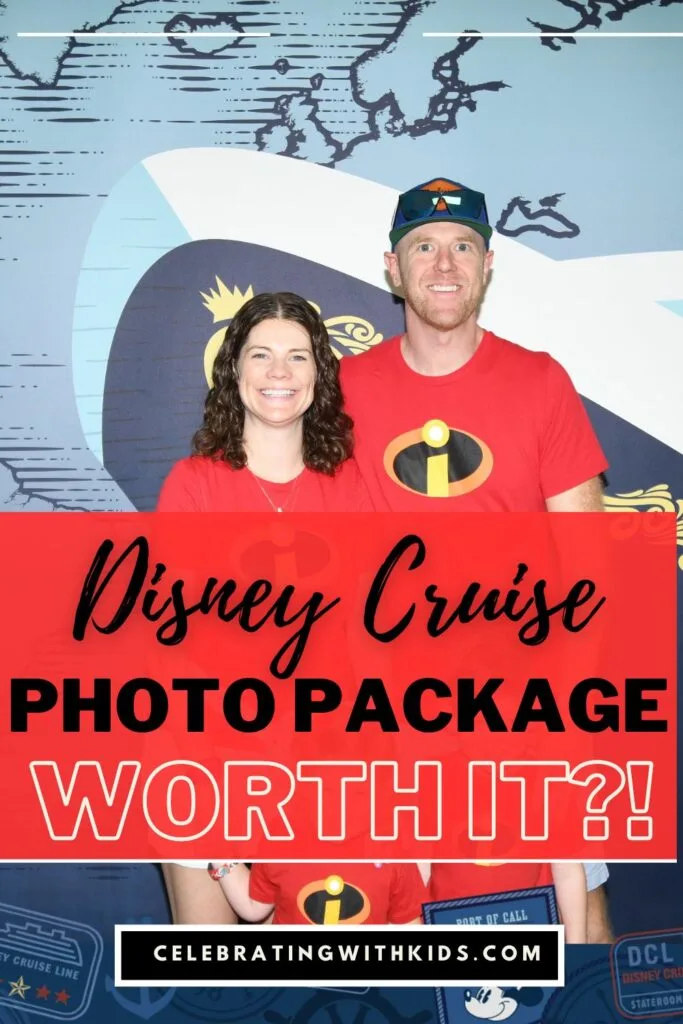 What is the Disney cruise photo package?
The Disney Cruise photo package is a chance to pre-purchase all of the professional photos you will have taken on your cruise for one flat rate.
How does the photo package on Disney Cruise work?
Throughout your Disney cruise experience, there are professional photographers stationed around. Some examples included:
backdrops set up when you get on the ship
character photos
backdrops set up for family photos before dinner each night
photographer comes around and takes photos during dinner
photos on the deck on sea days
photographers taking photos on Castaway Cay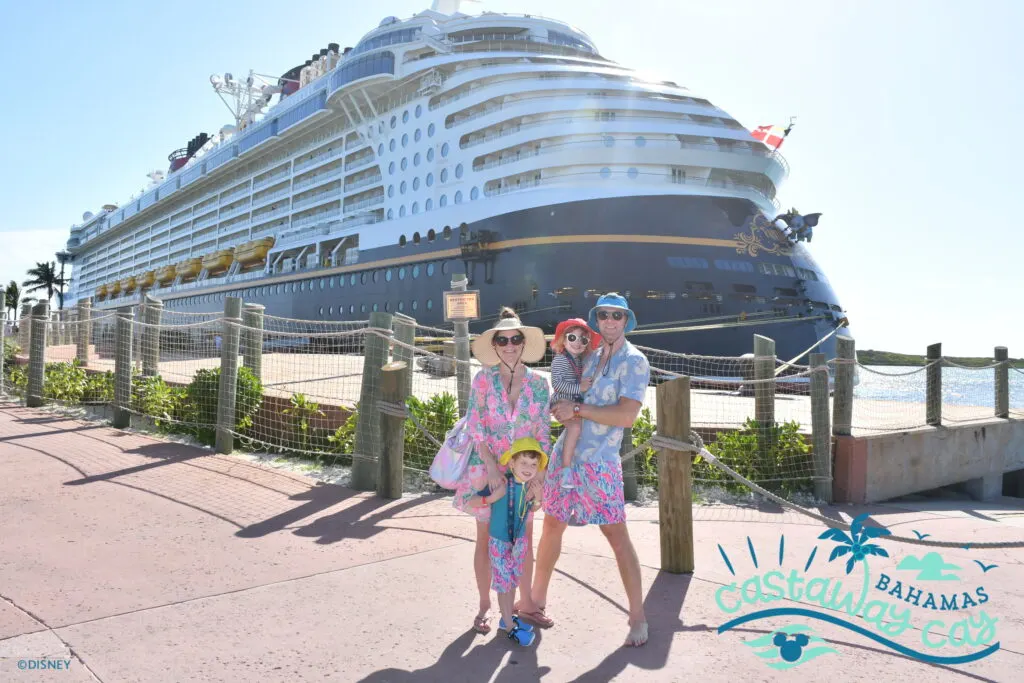 As you can see, there are a ton of opportunities to take photos during a Disney cruise. However, most of them have lines. You have to be willing to stop what you are doing and wait to get a picture.
It would be easy to spend half your cruise waiting in line for pictures.
In the second half of our cruise, I realized we didn't have many pictures taken. So, I started waiting in lines and calling for my kids to come at the last minute.
It was fine, but not really a great time.
All of these photos are attached to an account under your room number.
You can then go to the Shutters station on your ship to view your photos. You have the option to buy photos one-off or as a package.
One off photos are currently priced at $20 each or 10 for $150, 20 for $250.
So, it's almost definitely cheaper to buy the full package on a per photo basis.
They also have the option to order prints, photo books, and other physical photo products.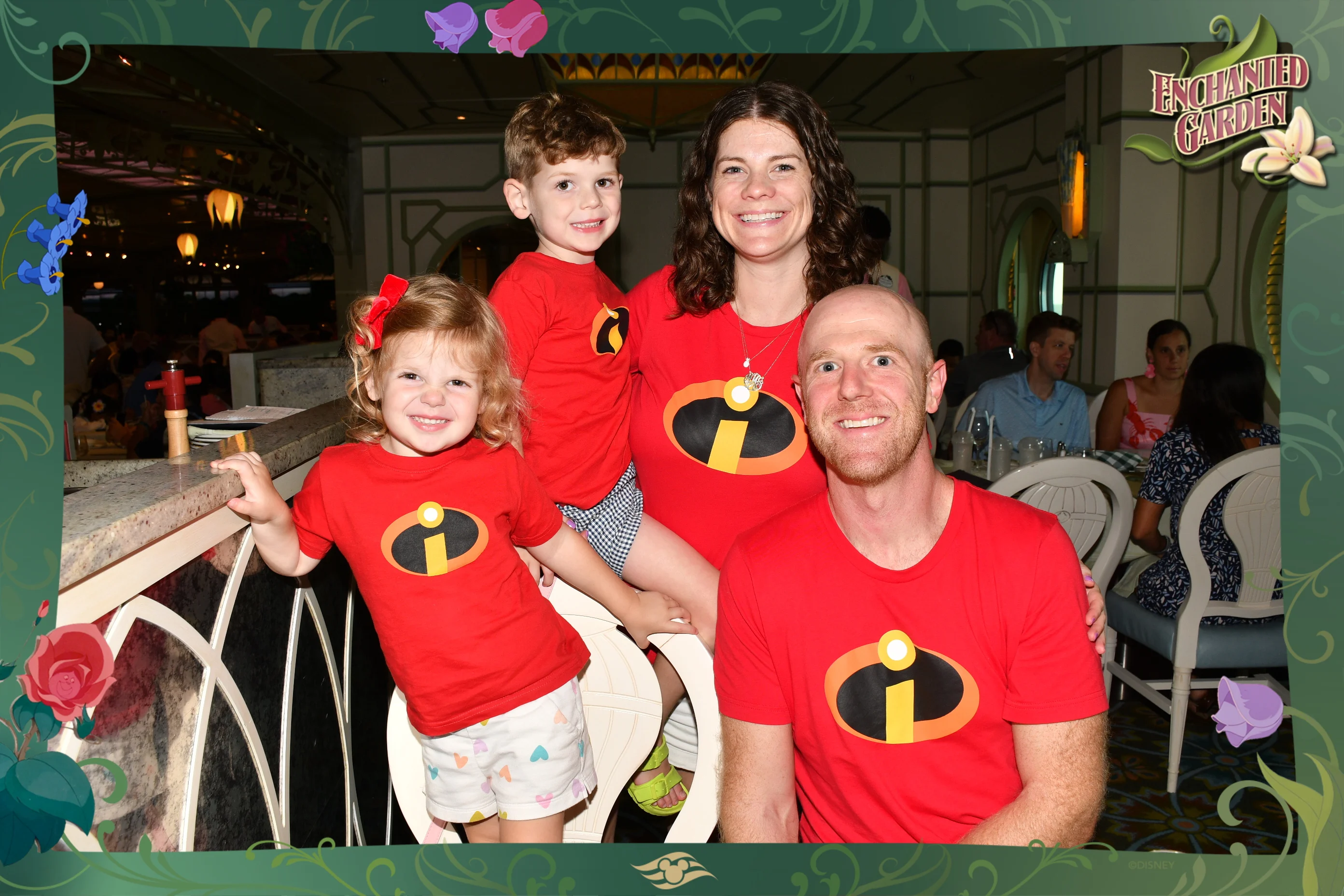 How much does a Disney cruise photo package cost?
The price of a Disney cruise photo package varies based on the length of your cruise. We spent $295.95 on our 7 day cruise.
It is worth noting that the package is cheapest to buy in advance.
HOT TIP: My suggestion is to pre-purchase the photo package. If you don't want it or don't think you got a good deal, you can cancel it while on the ship as long as you have not downloaded any photos yet.
You can not cancel the photo package once you get off the ship.
How many photos do you get in the Disney cruise photo package?
The Disney Cruise photo package is unlimited in that you get all of the photos taken of you on the cruise.
This could be just a few pictures or a ton – it all depends on how many photos you have taken of yourself.
We personally had 91 photos taken of us on our 7 day cruise.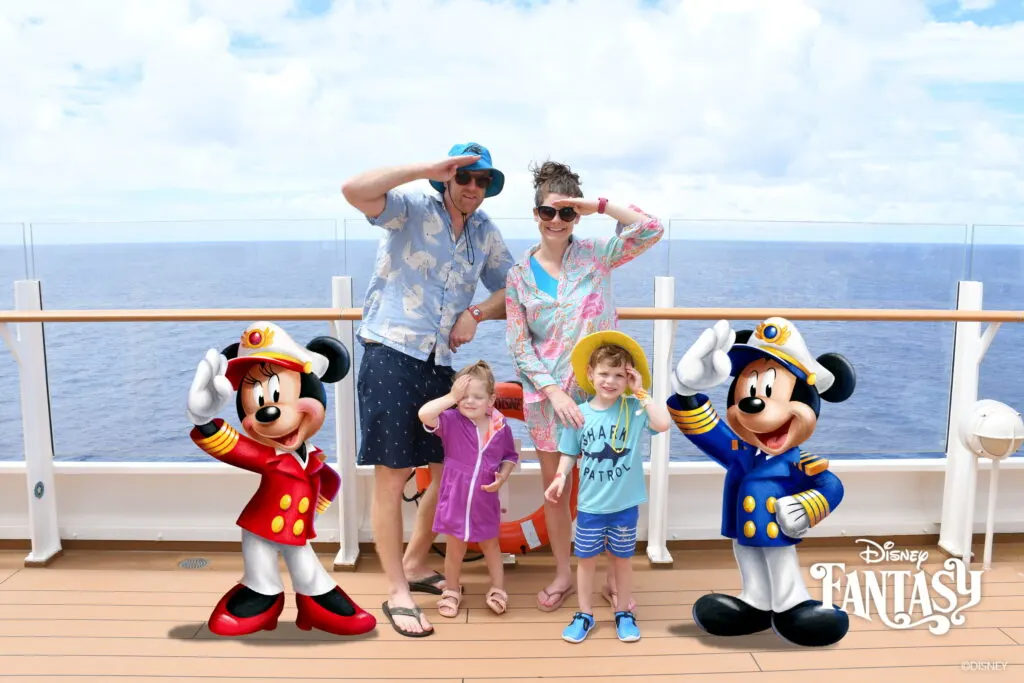 Can I buy my Disney Cruise pictures after the cruise?
It is important to note that one-off individual pictures are NOT saved after the cruise. They are deleted.
If you purchase the photo package, it is suggested to download them 48 hours after the cruise. They are available for download for several months.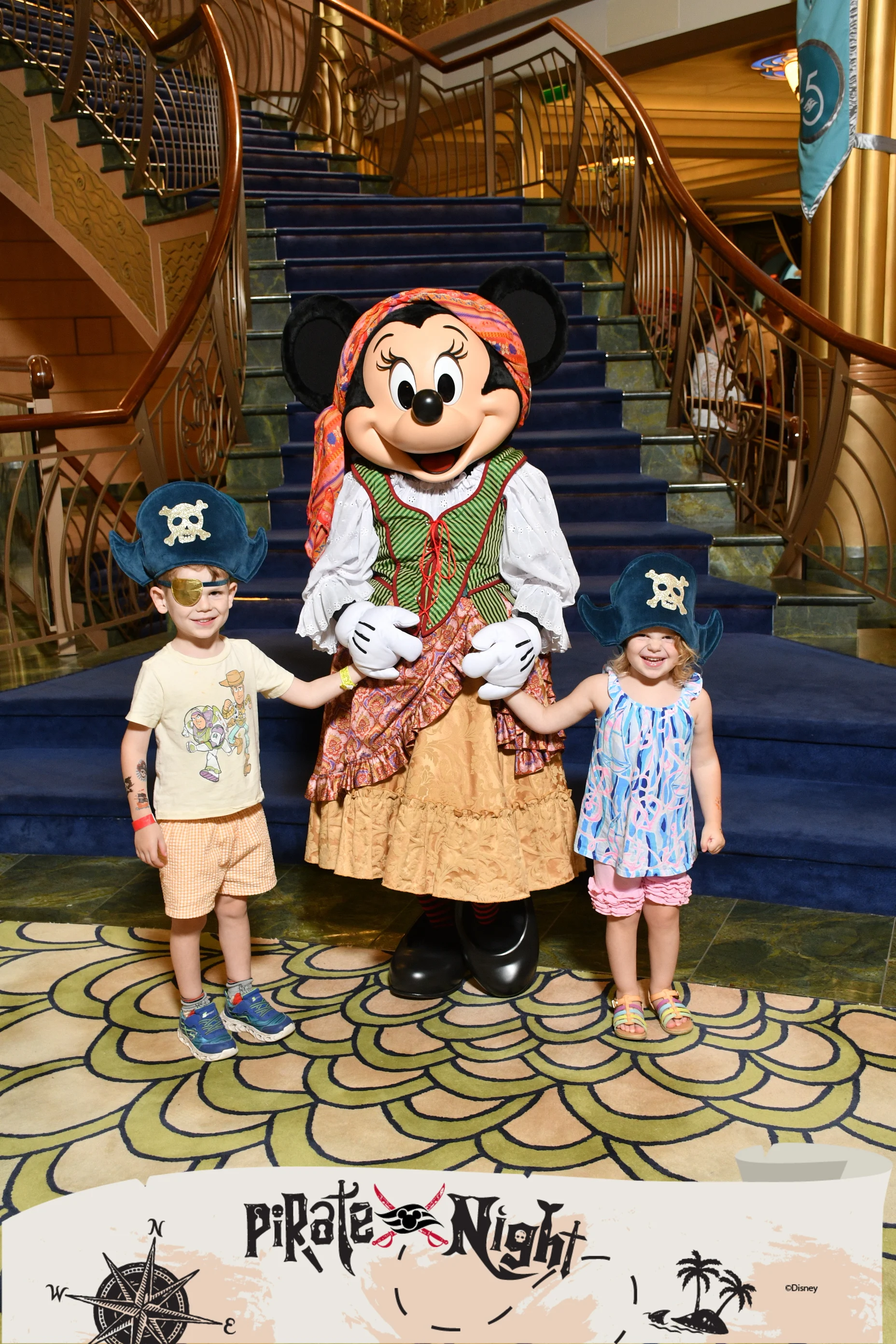 Is a Disney cruise photo package worth it?
The Disney Cruise Photo Package is worth it if you want to spend your time on the cruise getting photos taken. If it is important to you to get professional-quality photos and it is in your budget, it's not a bad thing to do.
But, it is definitely not a must-do and if you don't care about lots of family or character photos, it is absolutely not worth the over inflated price tag.
You can take photos yourself – even with characters – on your phone or camera. They might just not be quite the quality of the pro photos!
Any more questions about the Disney cruise?