Want to make pizza night a bit more balanced? Here are a ton of recipes for healthy sides for pizza!
Pizza is one of the most popular, classic food options. It's great on a busy night, for a party, or just for a regular meal.
I can totally crush pizza as a whole meal, but sometimes it is nice to pair it with some side dishes.
Sides can help to stretch out pizza, and healthy sides can help to balance out the nutritional value of pizza.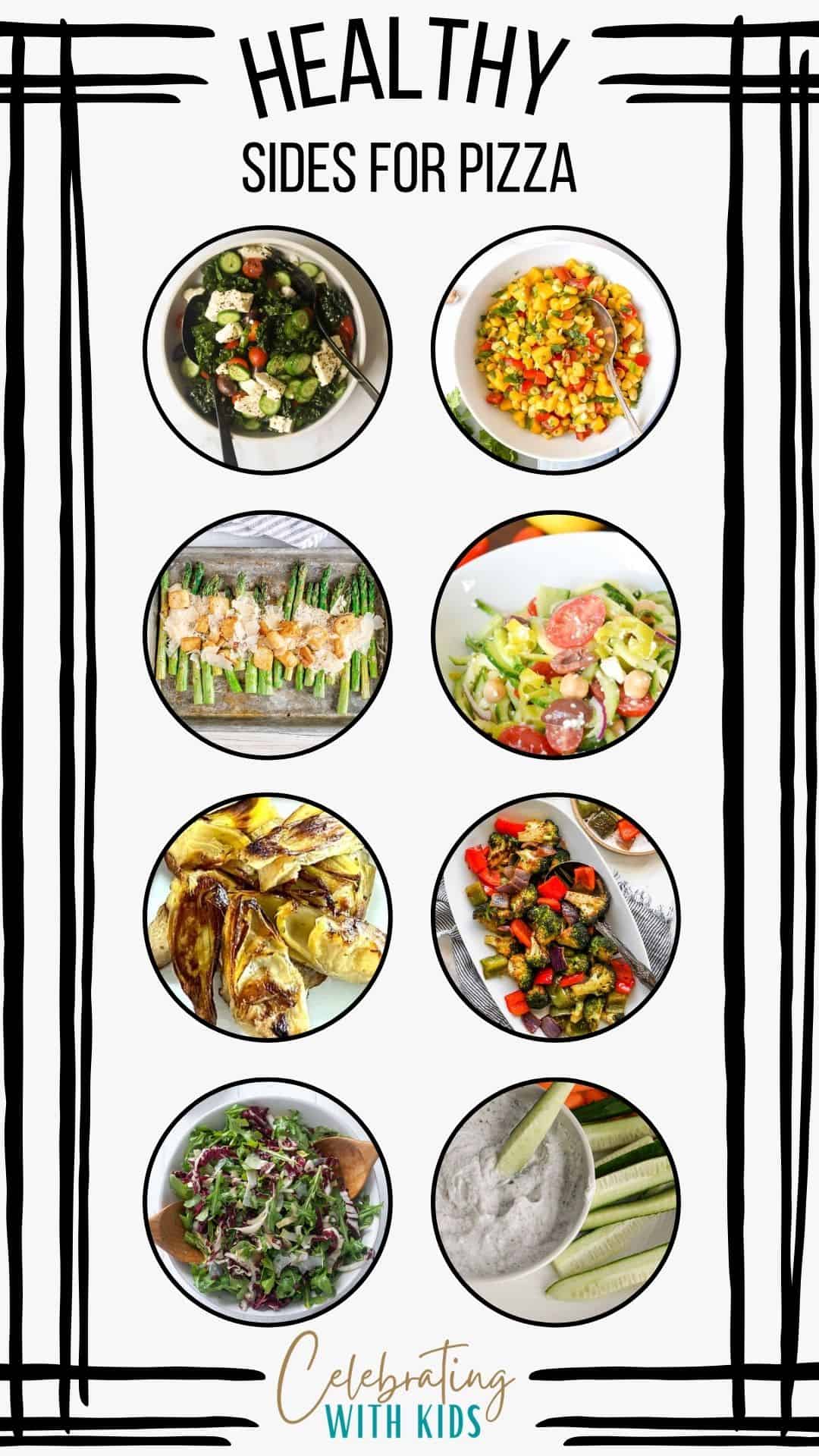 Why you need healthy sides with pizza
Pizza is a high calorie, high-fat content food. While that is totally fine in moderation, it's a great idea to balance it out at every meal.
Adding nutrient-dense sides can help you eat a little bit less pizza and help your meal provide you with a bit more nutrients. A nice healthy side will help in preventing overeating and promoting satiety.
Plus, sides can be just as delicious as the pizza!
Tips for choosing healthy sides
"Healthy" is extremely subjective. Some people go vegan, some go keto. For the purpose of this article, I am focusing on low calorie, low fat foods to balance out the higher calories and fat from pizza.
I will try to avoid sides that are high in added sugar, salt, or unhealthy fats.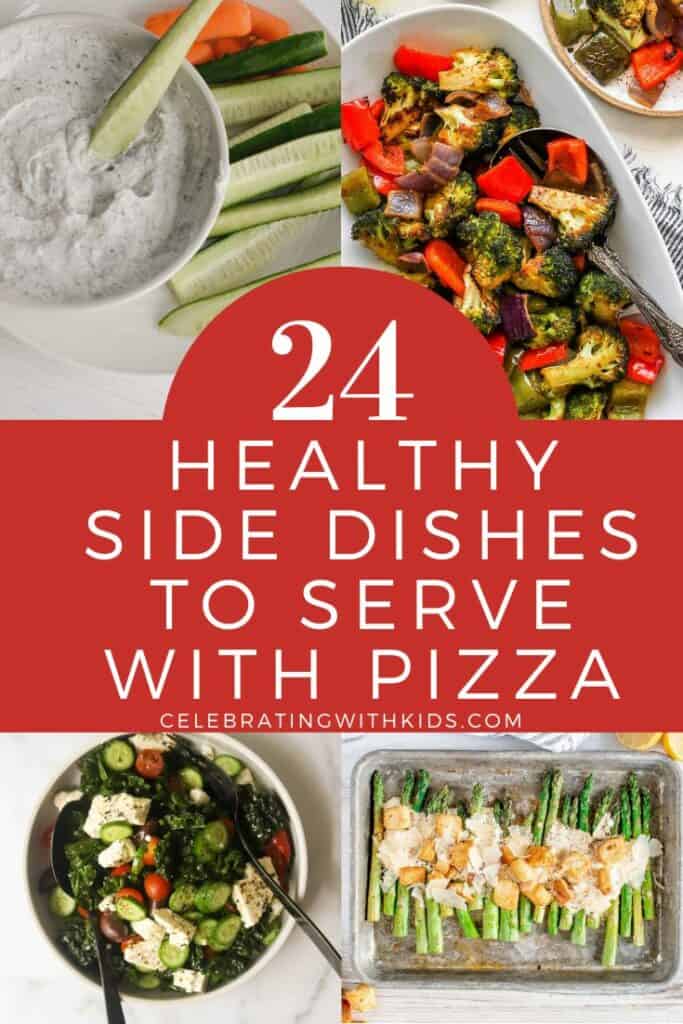 Healthy sides for pizza
There are a variety of healthy sides that pair well with pizza, such as salad, roasted vegetables, and fruit.
Some of my favorites are:
kale salad
chopped salad
cucumber/tomato salad
caprese
roast veggies – broccoli, asparagus
Keep reading for a ton of healthy sides for pizza recipes!
Healthy sides for pizza
Here are a ton of recipe ideas for healthy sides to pair with pizza!
What's your favorite side to pair with pizza?