Looking for a fun holiday craft idea? Here are a ton of fun and easy Grinch crafts for kids this Christmas season!
Christmas means a lot of things to a lot of people. But, every one can agree that it is a time to come together and have fun as a family.
My kids really love the Grinch. All they know is the book (they don't watch a lot of movies yet) but they think this green guy is too funny.
While the Grinch is certainly not central to our Christmas celebrations, he's still a fun addition.
And, the Grinch makes a cute theme for Christmas crafts and activities for kids.
Check out all of my favorite Grinch-themed recipes for kids!
Here are some great Grinch craft ideas!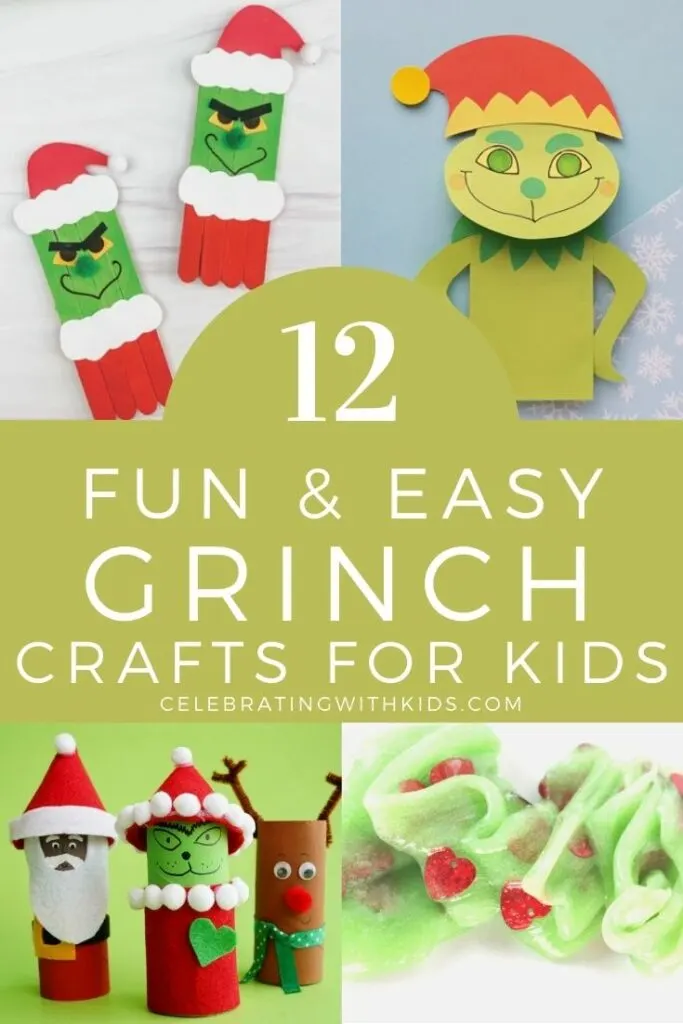 Grinch Christmas Craft Ideas for Kids
Here are a ton of cute and fun Grinch themed Christmas crafts for kids to make!
What are your favorite Christmas crafts?