Dinner time doesn't have to be stressful. Here are my favorite easy crock pot recipes for kids!
Looking for kid friendly crock pot meals?
I love cooking with a slow cooker because it's very hands off. I know that instant pots are the new rage, but I personally still love the slow ease of our crock pot.
Because, let's be real. I have a 1 year old and a 3 year old. Getting out act together for dinner time is a stretch. That's why I love easy family slow cooker meals.
Even if you don't have any kids in your life, there are some great crock pot recipes for picky eaters of all ages. Crock pots are also great for busy working people!
A lot of these family crock pot meals have hidden vegetables – over the long cook time they really cook down and disappear into the sauce.
Personally, I like to serve these meals with a side salad for the adults. We keep a big salad in the fridge which makes it easy to scoop some out each night.
The recipes on this list are easy to make, with short ingredient lists, and at least semi-healthy even for picky eaters.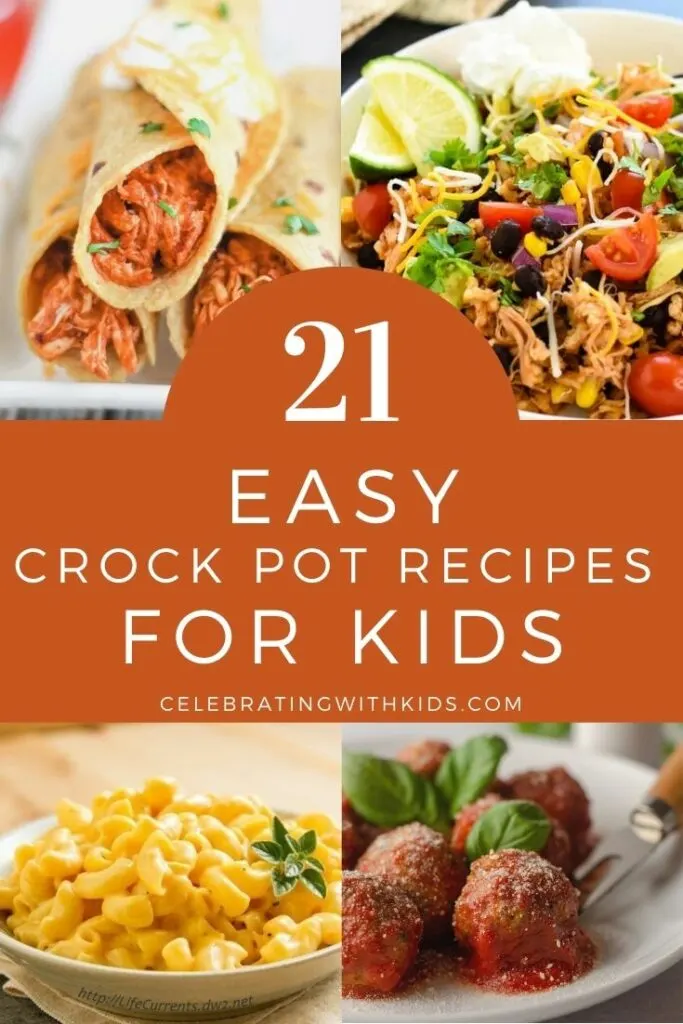 Meal ideas for new parents
Here are some of our favorite kid friendly slow cooker recipes!
Kid friendly crock pot meals
Here are a ton of ideas for crockpot meals for kids and families!
What do you think are the best crock pot recipes for kids?