Need to send a snack into your kids holiday party at school? Here are a ton of ideas for Christmas snacks for school parties!
School can get crazy around the holiday season – there is so much going on and the kids are often bouncing off the walls.
So, when the teacher says it's time for a holiday party, it can be easy to feel overwhelmed before it's even begun.
Let's talk about some of the best delicious and wholesome snacks to energize the kids at school this holiday season!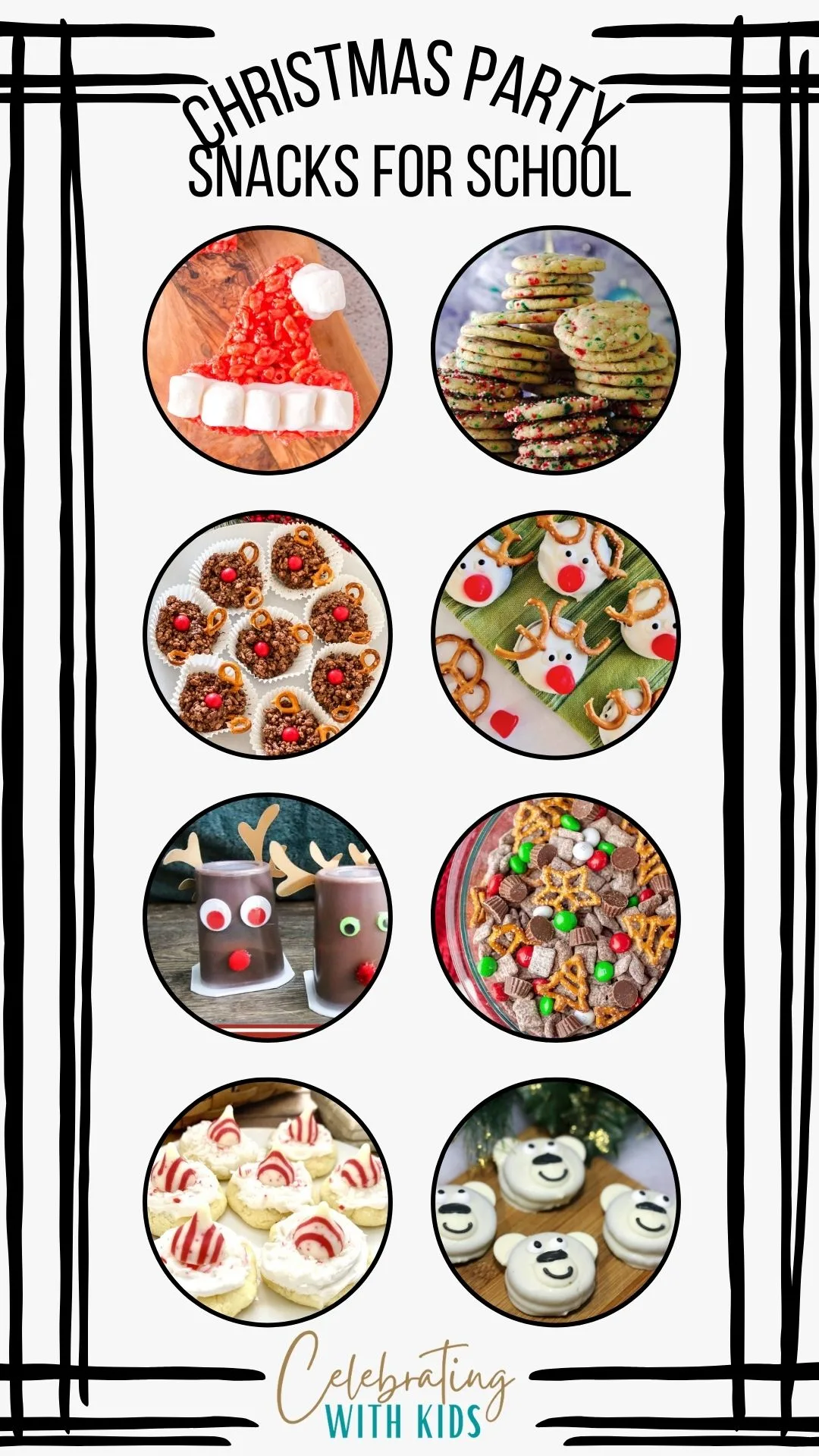 Be sure to check out my other Christmas foods for kids ideas:
Tips for Preparing and Packing Christmas Snacks
Plan ahead: Schedule and prepare snacks in advance to save time during busy mornings. Never save a recipe or shopping trip for a school morning!
Get the kids involved: Encourage them to help with preparation, creating a sense of ownership and excitement over the snack.
Safe and practical packaging: Choose appropriate containers and packaging that maintain freshness and prevent spills, and that kids can easily open without help.
What snacks to bring to a school Christmas party
When it comes to a holiday party, you can go homemade or pre-packaged. Neither is bad – but verify with your school what is allowed. Some have strict rules due to food allergies!
Easy Grab-and-Go Premade Snack Ideas
No time to cook? No problem! Here are some pre-packaged snacks that are perfect for the school Christmas party.
Nut-free trail mix packets
Mini granola bars
Sliced fruit cups
Veggie sticks with individual hummus cups
Cheese and whole grain cracker packs
Yogurt tubes or squeezable yogurt pouches
Popcorn snack bags
Rice cakes or mini rice cake stacks
Dried fruit and seed packets
Fruit and vegetable squeeze pouches
Benefits of Homemade Christmas Snacks for School
If you have the time, energy, and interest in making a homemade treat for school, it can be a great option.
Some homemade treats are healthier than processed and sugary store-bought snacks.
Once again, be sure to ask about dietary considerations and cater to allergies, dietary restrictions, and individual needs.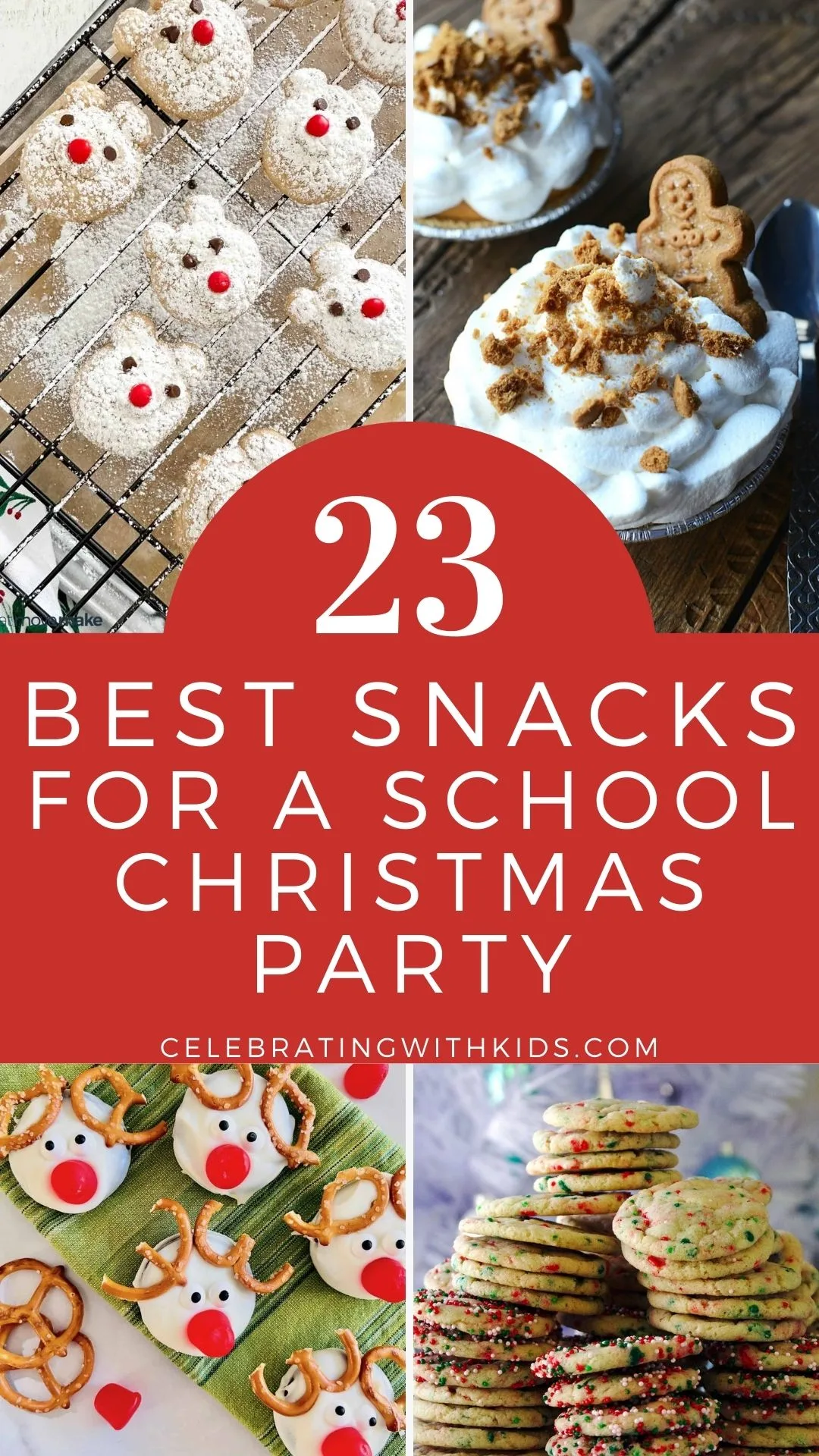 Recipe Ideas for Christmas Snacks for school
Here are some recipe ideas for creative and kid-approved Christmas treats for the classroom!
Christmas Snacks for school
Here are a ton of ideas for recipes to cook for your kids holiday or Christmas party at school!
What are your favorite Christmas snacks for school?