Planning a holiday party? Here are my very favorite Christmas party finger foods!
Christmas is a super exciting season – even for adults. There is a ton of get togethers, hosting, and parties.
However, that also means that the season can get overwhelming, quickly.
Even if you want to host a holiday party – you might not want to get yourself in too deep with an elaborate plated meal.
I happen to love finger foods for a party, even at Christmas!
Finger foods are convenient, kid-friendly, and perfect for busy parents or anyone without too much time for prepping food for a party.
Plus, it's easy to get a little something for everyone to love!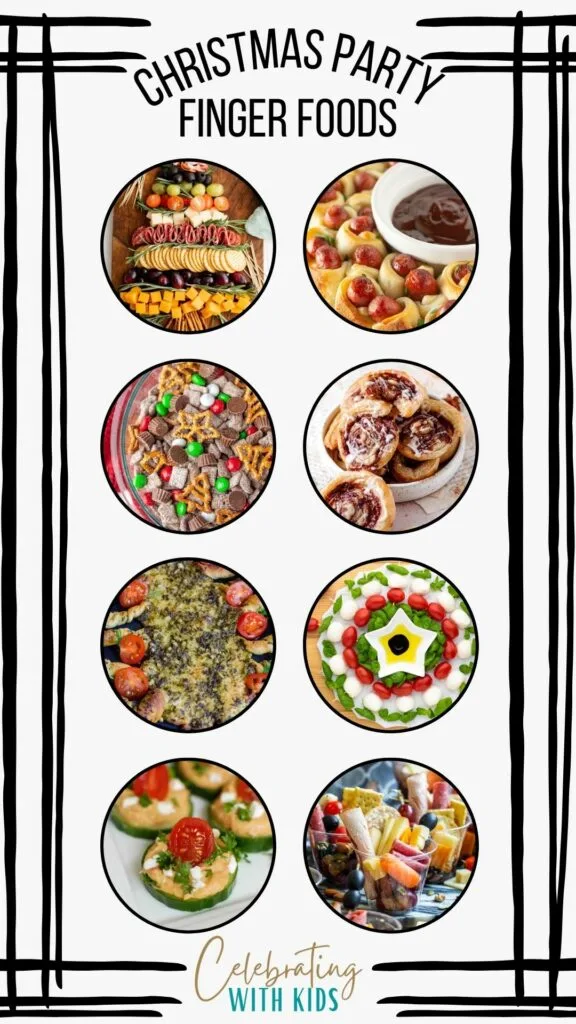 Be sure to check out my other Christmas foods for kids ideas:
Why Finger Foods are Perfect for Christmas Parties
Finger foods are perfect for Christmas parties!
Kid-friendly appeal
They are great even for picky eaters and easy for kids to pick up and serve themselves.
Easy to serve and eat
Allow everyone to enjoy the festivities without mess or hassle of a fork and knife.
Versatility and variety
Offering several options to suit different tastes and dietary preferences makes it easy to please everyone at the party!
Tips for Planning a Christmas Party with Finger Foods
Here's some things to remember when planning your holiday party!
Consider the guest list
Plan recipes that accommodate children of different ages and food preferences. Remember to ask if anyone has any dietary needs or restrictions!
Setting up a festive food station
It can be really fun to creating an inviting and visually appealing spread using finger foods. I always suggest setting out all of your platters or plates empty and using scrap paper to label what will go where the night before!
Incorporating themed decorations
Enhance the holiday atmosphere with little festive touches. Bunches of greenery, bowls of ornaments, or other small decor items can go a long way.
I always suggest picking a simple theme or color scheme. When everything coordinates, it makes a bigger visual impact!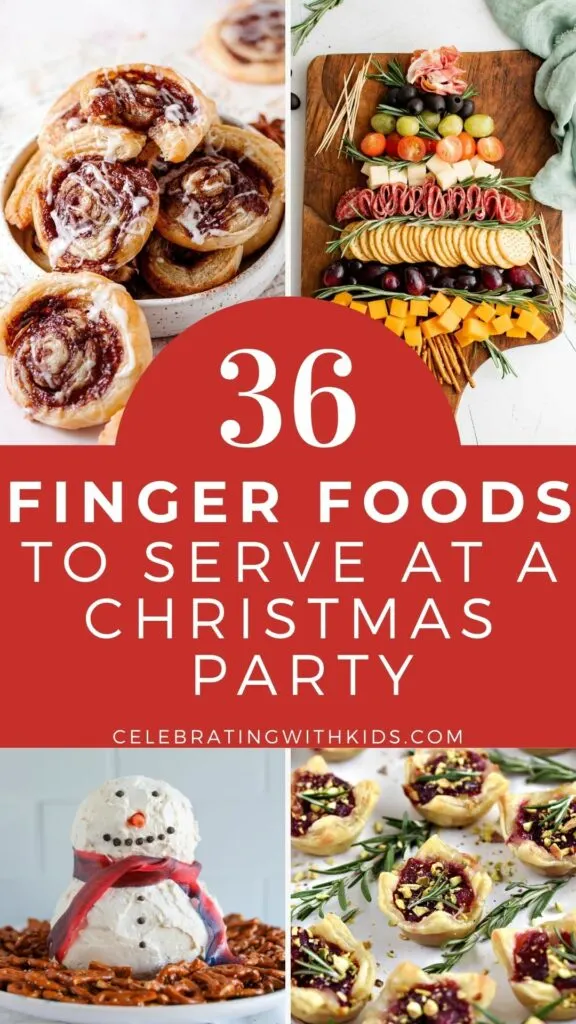 Christmas party finger food ideas
Christmas party finger food ideas
Here are some of the yummiest and easiest to put together finger foods to serve at your Christmas party!
What's your favorite Christmas party finger food?