Looking for the perfect gift idea for a mom with a baby? Here are the best Christmas Gifts for New Moms!
Welcoming a new member to the family is an incredible joy, and new moms deserve all the love and appreciation for their dedication and tireless work.
This Christmas, consider giving gifts that prioritize the well-being and self-care of the new mom.
Show her how much she's valued with thoughtful presents that offer relaxation, pampering, and moments of rejuvenation.
Here are five categories of gifts that will make her feel cherished and help her navigate the beautiful yet challenging journey of motherhood.
Read all of my ideas for the best food to give new parents here!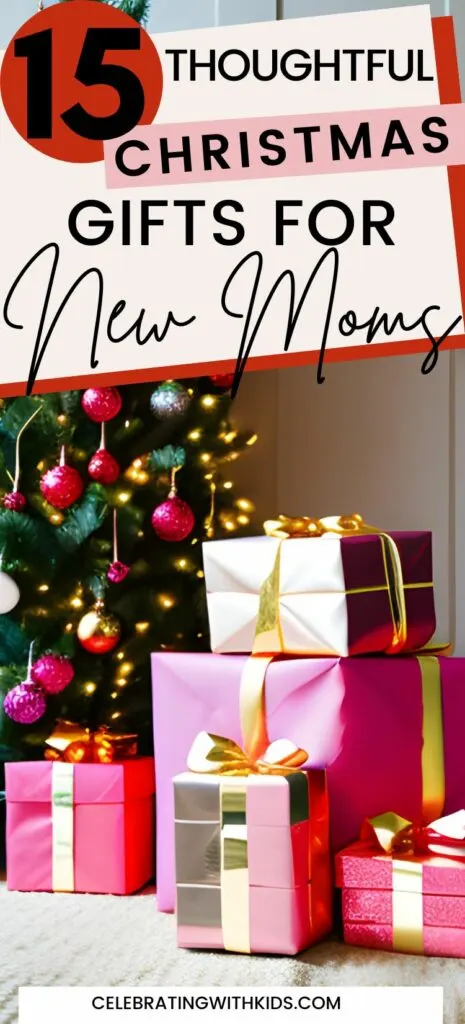 The best Christmas gifts for new moms
Here are my favorite Christmas gifts to give to the new mom in your life!
Gifts of Service
Self-Care Essentials
Time for Herself
If appropriate, an offer (or promise) to babysit can pair well with these ideas. Even coming to sit with the baby for one hour while she can read or watch a movie in peace can be a life saver at this point!
Wellness and Comfort
Sentimental Keepsakes
This Christmas, show the new mom in your life how much you appreciate her with thoughtful gifts that prioritize her well-being, self-care, and relaxation.
From acts of service to pampering self-care essentials, let her know that she deserves moments of indulgence and support as she embraces the beautiful journey of motherhood.
What's your favorite gift to give new moms?