Looking for a fun and easy train activity for kids? Here's the longest track: a really fun learning activity using train tracks!
My kids are Thomas the train obsessed. Like, really, really obsessed.
They can entertain themselves for a long time playing with trains on the tracks, but sometimes we need to mix it up.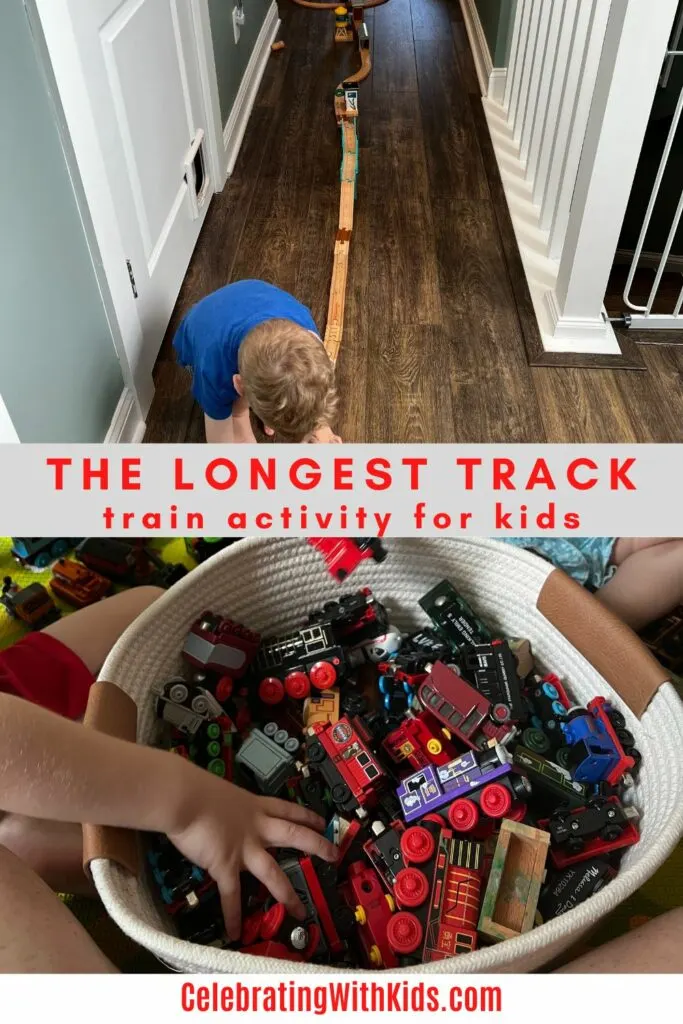 That's what led to the invention of The Longest Track.
All it is is challenging your kids to build the longest track possible! It is simple enough for my 1.5 year old to do all by herself (with wooden tracks) but fun enough for my almost 4 year old to really get into it, too!
Also check out my favorite train sorting activity for kids!
How to do the longest track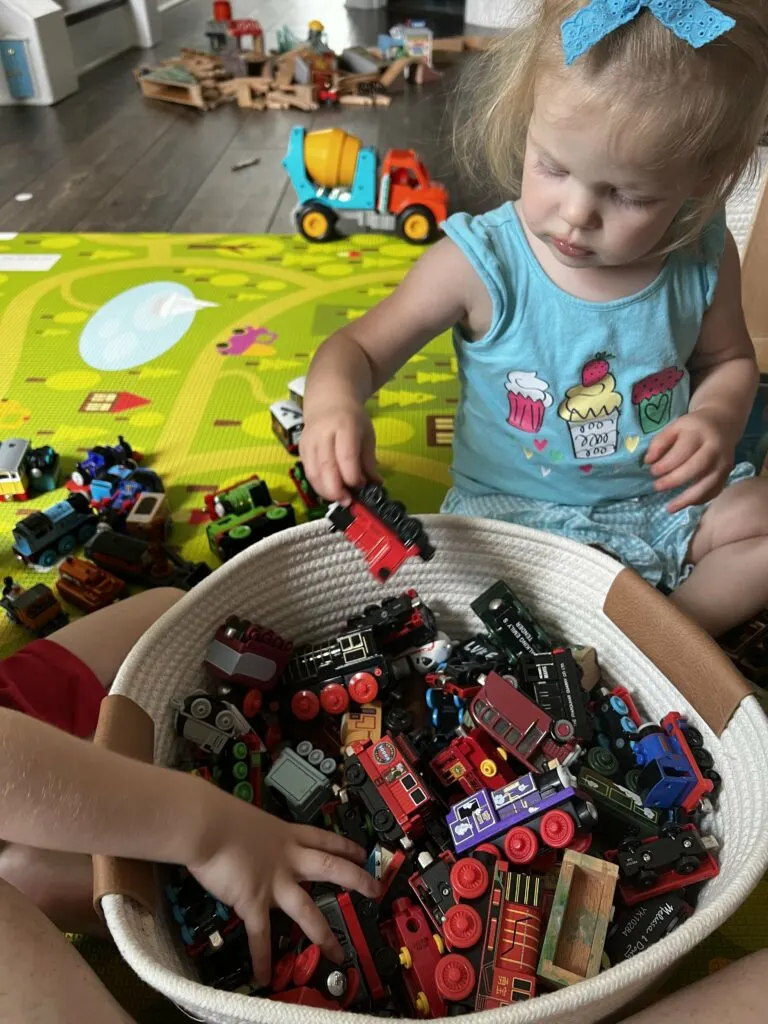 Supplies needed:
Train tracks – wooden, plastic, whatever your kids can do. Bridges and accessories work, too!
Trains
A long open space like a hallway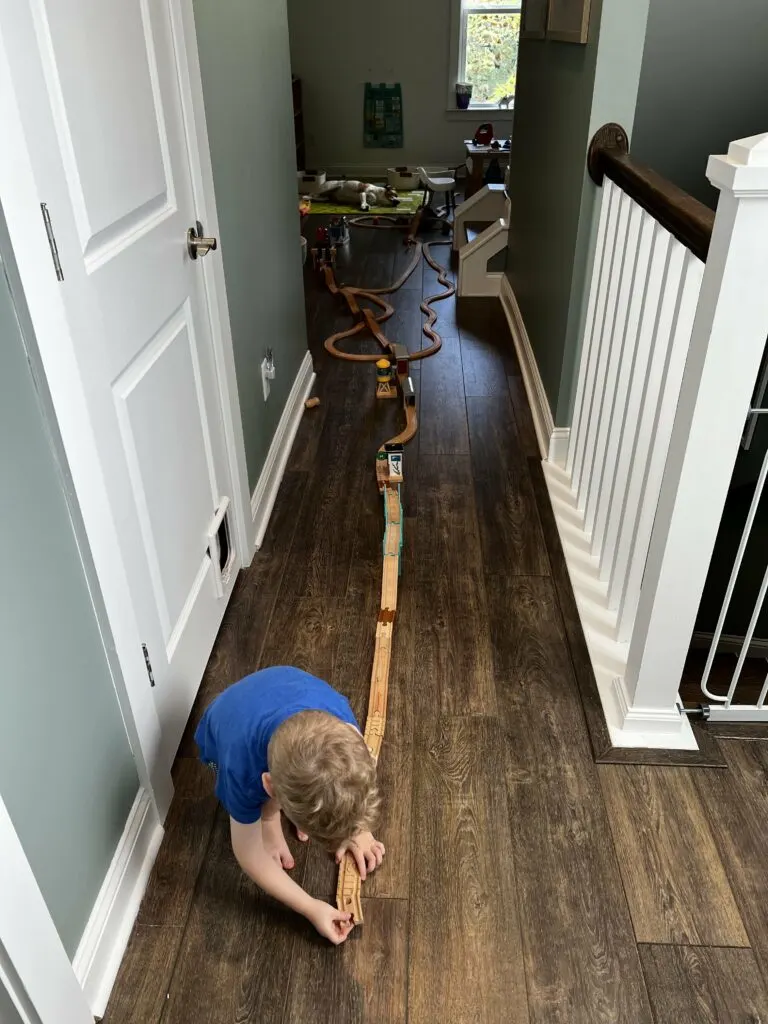 Steps to do the longest track:
Position your kids at the end of a hallway or in the corner of a long room with open space
Give them a bucket or basket of train tracks
Challenge them to make the longest track!
If your kids are a little older or more competitive, make it a race or a competition!
Once the track is done, they can run trains down it and enjoy it until you stub your toes one too many time and make them take it out of the hallway 🙂
What's your kids' favorite toy train activity?