Comparing the Nugget Comfort couch and the Leo Mat? Let's compare them side by side to see which is best for your family!
I love my kids' Nuggets, but there have been SO MANY knock offs coming out lately! I'm on a quest to compare the options to see how they line up!
Here are my 12 favorite indoor climbing toys for toddlers!
Note: I own a Nugget but not a Leo Mat, but I have nothing against Leo Mat! Click here for my full Nugget review.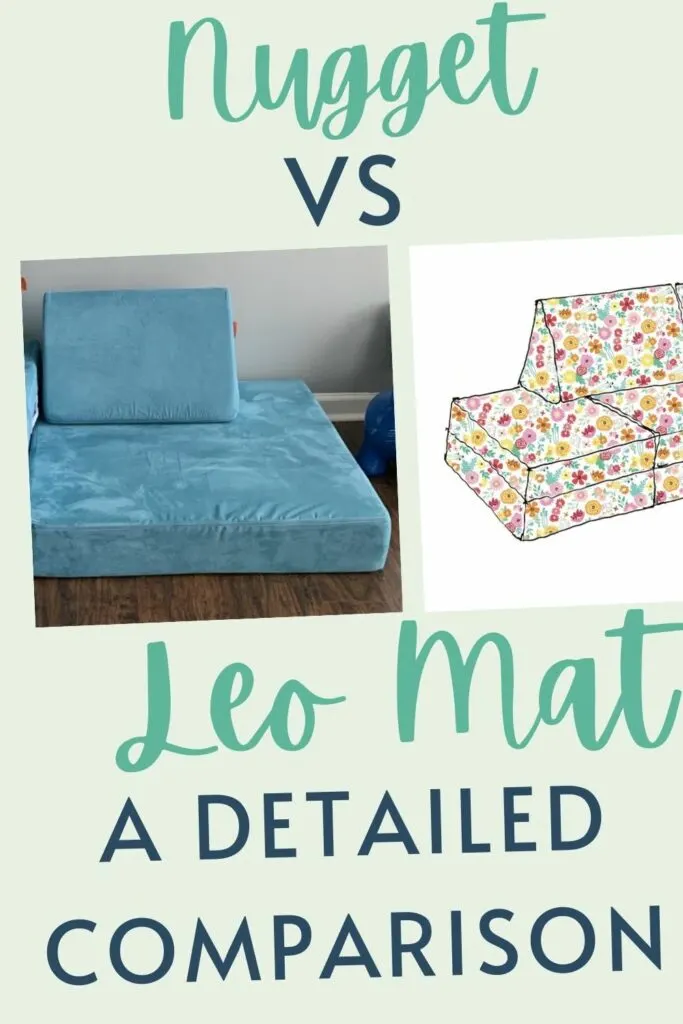 What are the differences between a Nugget and a Leo Mat?
Leo Mat is, at a glance, an exact knock off of the Nugget with the option for printed covers. All that at twice the price is a bit eyebrow raising, especially compared to some of the other options out there.
Cover Material
Nugget
The Nugget comes in a single or double brushed microsuede. It's soft to the touch and easy to clean!
Leo Mat
The Leo Mat also has a microsuede cover.
Washability
Nugget
Nugget covers unzip and can be washed in the washing machine – but hung to dry.
Leo Mat
Leo Mat covers are machine washable.
Colors
Nugget
Nugget comes in 3 classic colors (gray, navy, black) and a rotating slate of limited edition colors. There are currently 15 limited edition colors!
Leo Mat
The coolest thing about the Leo Mat is that it comes in fun prints like construction, dinosaurs, and space.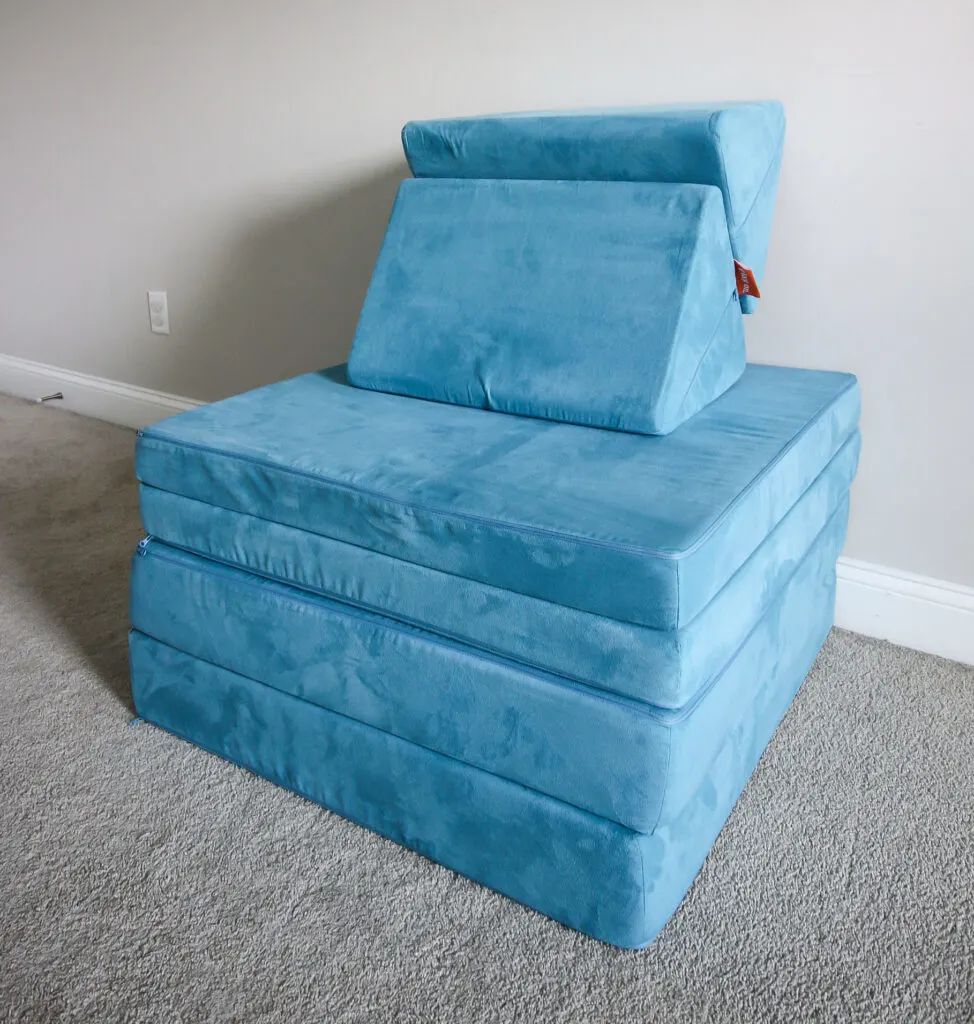 Size
Nugget
Rectangular cushions are 33″ x 66″.
Leo Mat
Rectangular cushions are 33" x 72".
This means that Leo Mat covers will NOT fit a Nugget!
Ease of purchase & delivery time
Nugget
Nuggets are available to order and currently have a 6-8 week lead time on delivery.
Leo Mat
Leo Mats are available to ship online and each print has a different shipping timeline, but they look to be very available.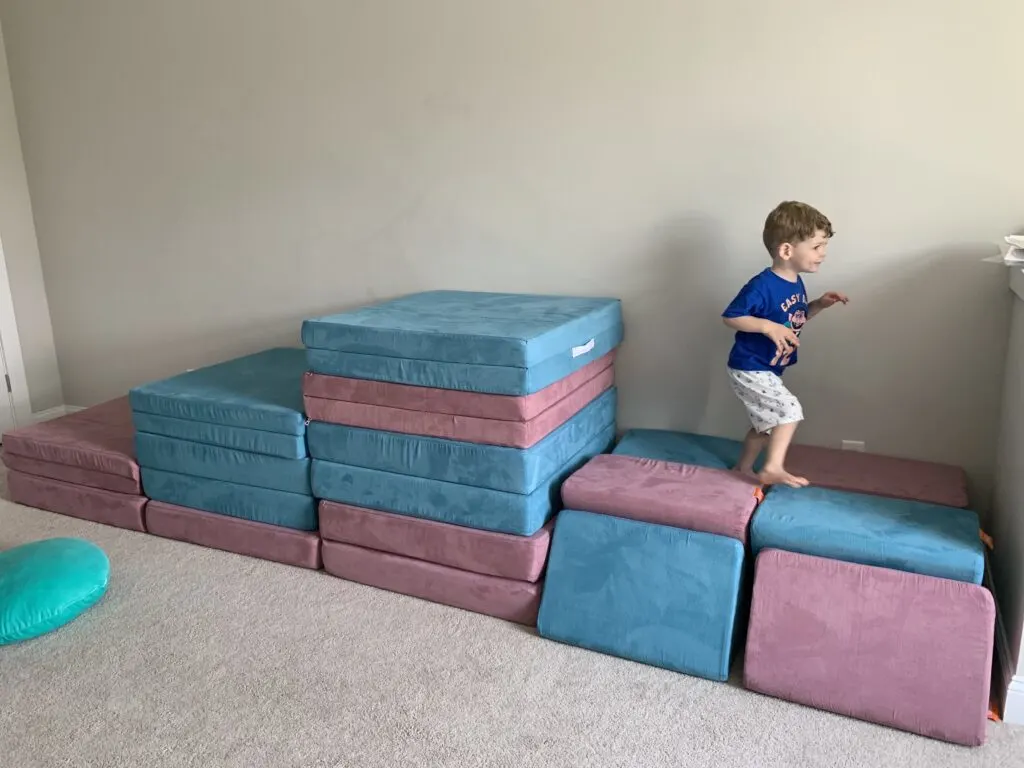 Price
Nugget
The Nugget sells for $229, including shipping in the USA.
Leo Mat
Leo Mat sells for $399.
Summary of differences
Here are all of the differences summarized in a handy table!
| | | |
| --- | --- | --- |
| | Nugget | Leo Mat |
| Cover Material | Micro suede | Micro suede |
| Washability | Machine washable | Machine washable |
| Colors | 13 colors | 6 prints, 2 solid colors |
| Size | 33″ x 66″ | 33" x 72" |
| Delivery Time | 2-3 months | Immediate |
| Price | $229 | $399 |