Want to start printing printable activities and decorations for your kids? Here are my must-have tools for printables!
Printables are great because they are free or low cost, can be printed over and over again, and can be customized.
But, there are a few things that make printables turn out better and easier to make.
Here are my favorite tools to use when printing and making printables for my kids!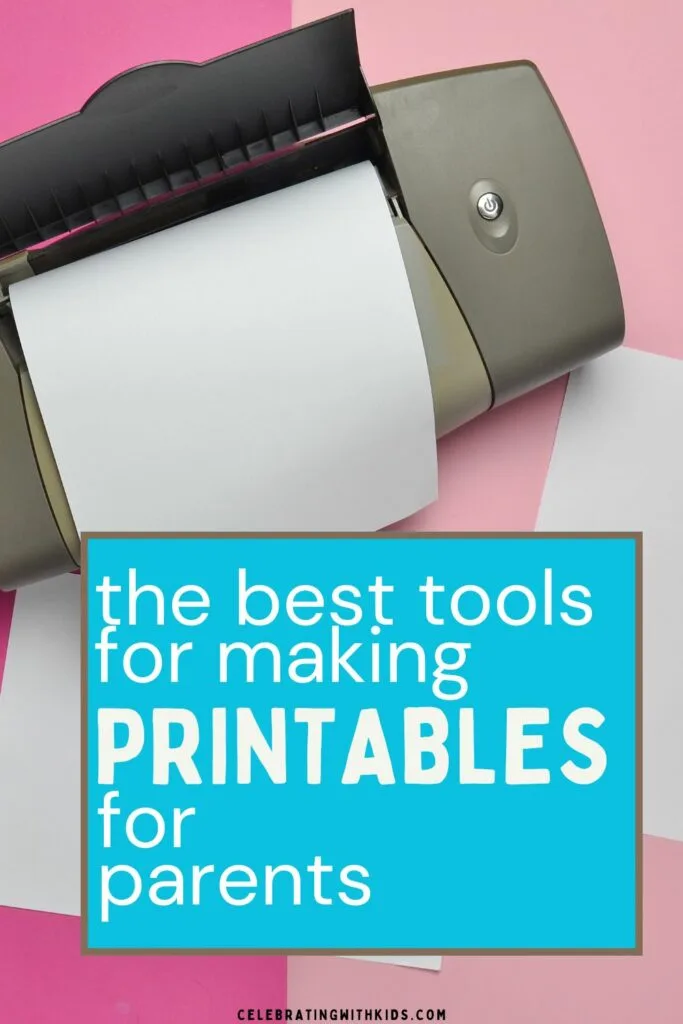 The best tools for printables
Printer
Of course to print printables, you need a printer. You can use any kind of printer you prefer, but this is the one that we have!
I will also add that we have an HP instant Inc. subscription. I'm not sure that I would do it again if I got a new printer, but it is how we currently get ink.
Cardstock
I always put my printables on card stock. It makes him more sturdy and especially with little kids is so much better than a sheet of paper.
Paper slicer
A paper slicer is not necessary of course you can cut things with a pair of scissors, but I love the efficiency and the satisfaction of cutting straight lines with this.
I've looked at quite a few of these that took up too much space, and this one is small enough to tuck into a drawer easily I highly recommend it.
Laminator
Laminating your printables is totally optional, but if your kids are animals like mine, having them laminated will make them last a heck of a lot longer than just a loose piece of paper.
This laminator is the kind that works with pouches and it's super user-friendly.
Corner rounder
I love the smooth look of a rounded corner. I don't round all my corners always, but when something is going to be displayed, I often do like to use one of these to quickly round them off.
Hole punch
A hole punch can really come in handy for making banners and things you want to hang on string.
I also honestly let my kids play with them a lot. They're great for developing some fine motor skills and just keeping the kids busy for a few minutes.
I swear by these that are super easy to grab even my two year old can squeeze them no problem.
Twine
I love using bakers twine to make different banners and hang signs within our decor. I'm obsessed with this one specific bakers twine and have it in like a dozen different colors. It's so fun.
Washi tape
Similarly, I like to use washi tape to hang things up on the wall or around the home once they are printed and done.
Washi tape is great because it is really easy to tear or cut and it peels right off the wall without any damage it also comes in really fun colors and patterns for different seasons and holidays.
What are your favorite tools for making printables?