Love the Little Blue Truck? Here's a super simple muddy sensory bin idea – perfect for playing outside, for babies, toddlers, and preschoolers!
We have been reading a lot of truck books lately, and Little Blue Truck is an obvious favorite.
If you haven't read it, it's about a little blue truck that's kind to all the animals. The dump truck is less kind.
When the dump truck gets stuck in the mud, no one helps him. But, when the little blue truck goes into help him and also gets stuck, all the animals come to help their friend.
It's a great story about kindness. We like to talk about kindness as ripples in a pond, that small acts of kindness spread far across the whole pond.
Anyways, I wanted to get the kids outside one morning so I set up a really simple truck themed dig.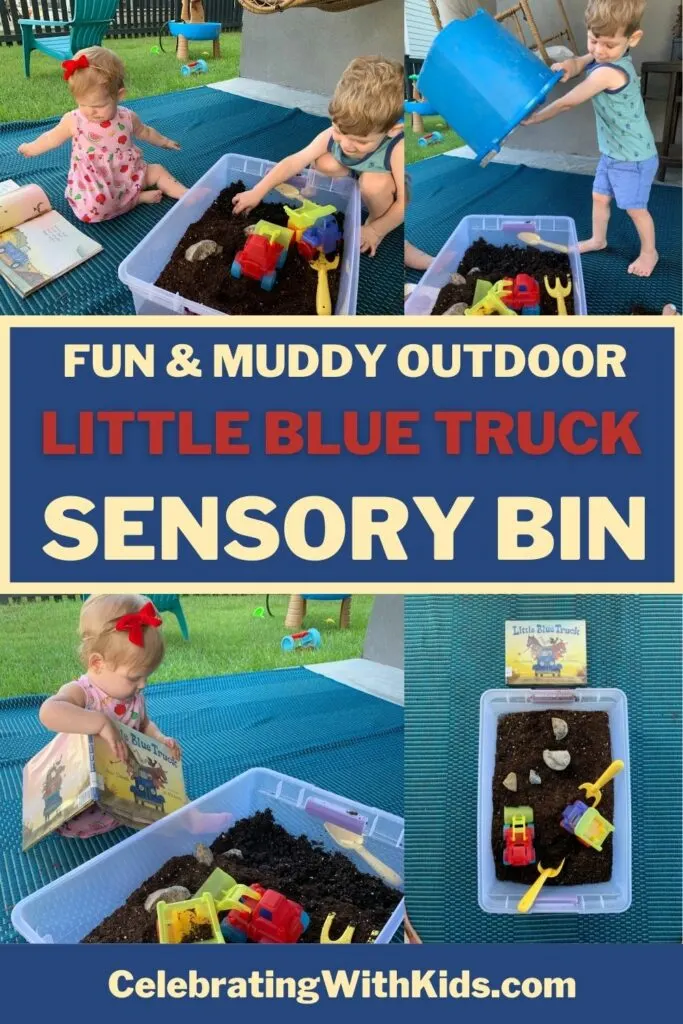 Little Blue Truck Sensory Dig
What you need:
Bin or tray
Soil or dirt
Water in pitcher or bucket (don't add at the beginning)
Toy trucks that can get wet and dirty
Shovels or rakes
Optional: rocks, pinecones, toy animals, etc
What you do:
Fill your bin with soil so it's 2-4 inches deep.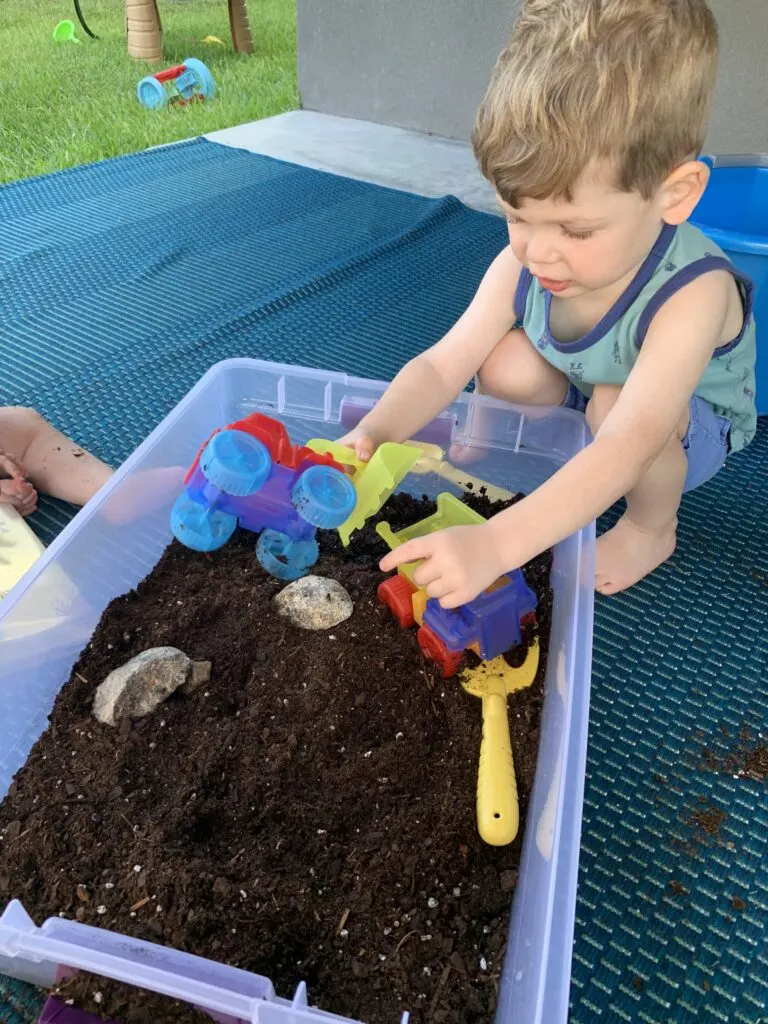 Add 2 trucks, large rocks (large enough to not be a choking hazard), and any small animals or other natural items.
Add small shovels or rakes.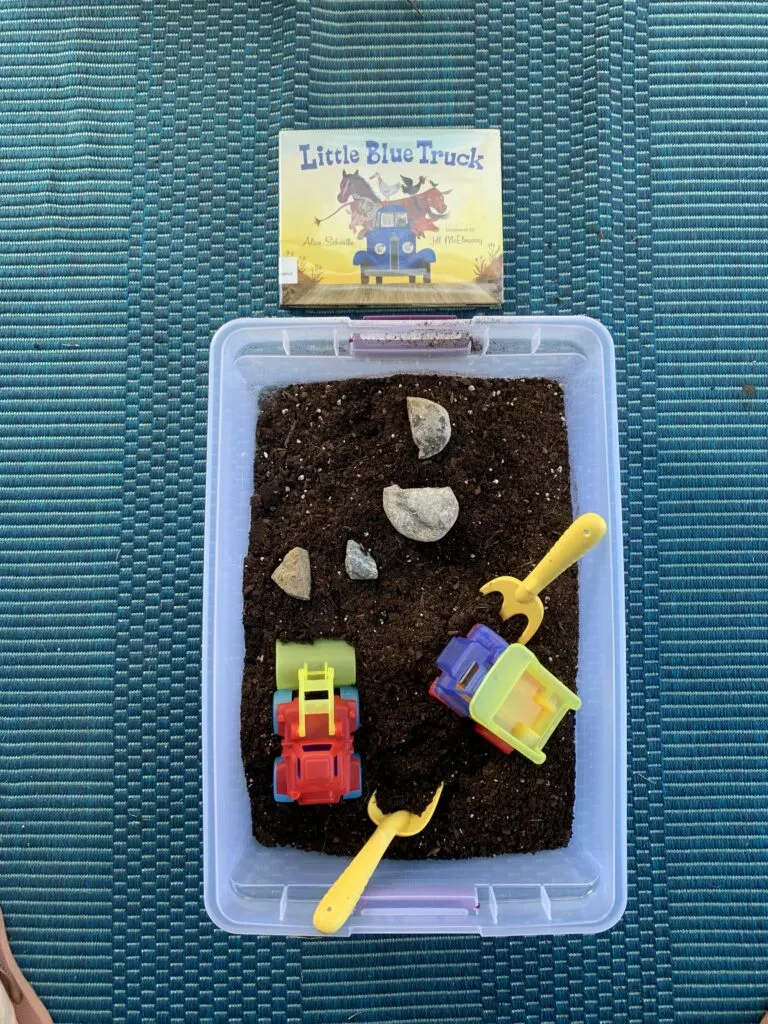 Invite your kids to play! Let them just dig and explore for a while.
Once they start acting bored, tell them it's time to make mud! Don't have the water sitting out or they will go for it right away.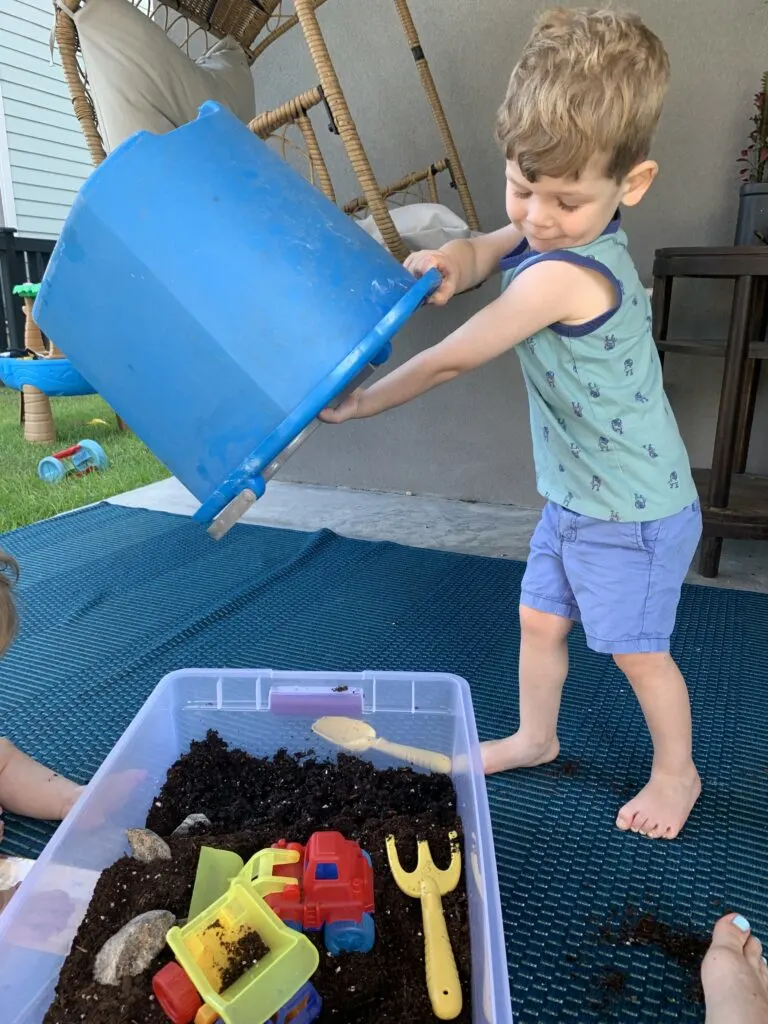 Let them pour water into one corner. Mix with a shovel to make mud.
Place a truck in the mud to see how it gets sticky and stuck.
Let the other truck or toy animals save it!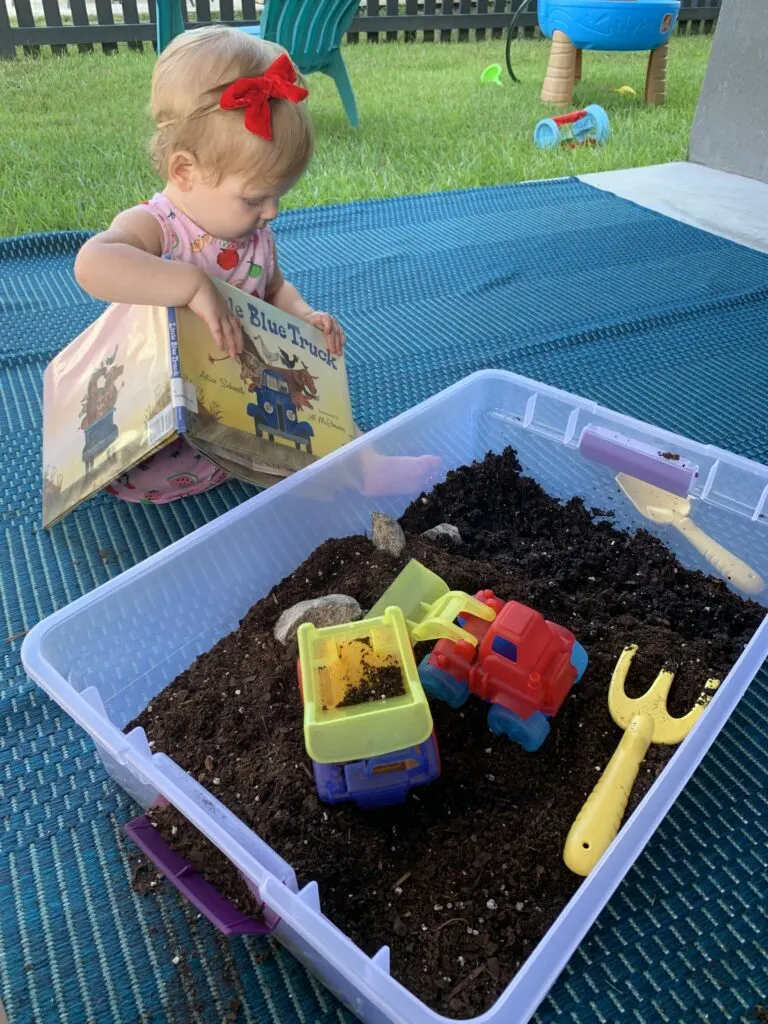 Read the Little Blue Truck book as you play to reinforce the story. Talk about kindness and how being kind to others comes back to you!
Have fun and see where their creativity takes them.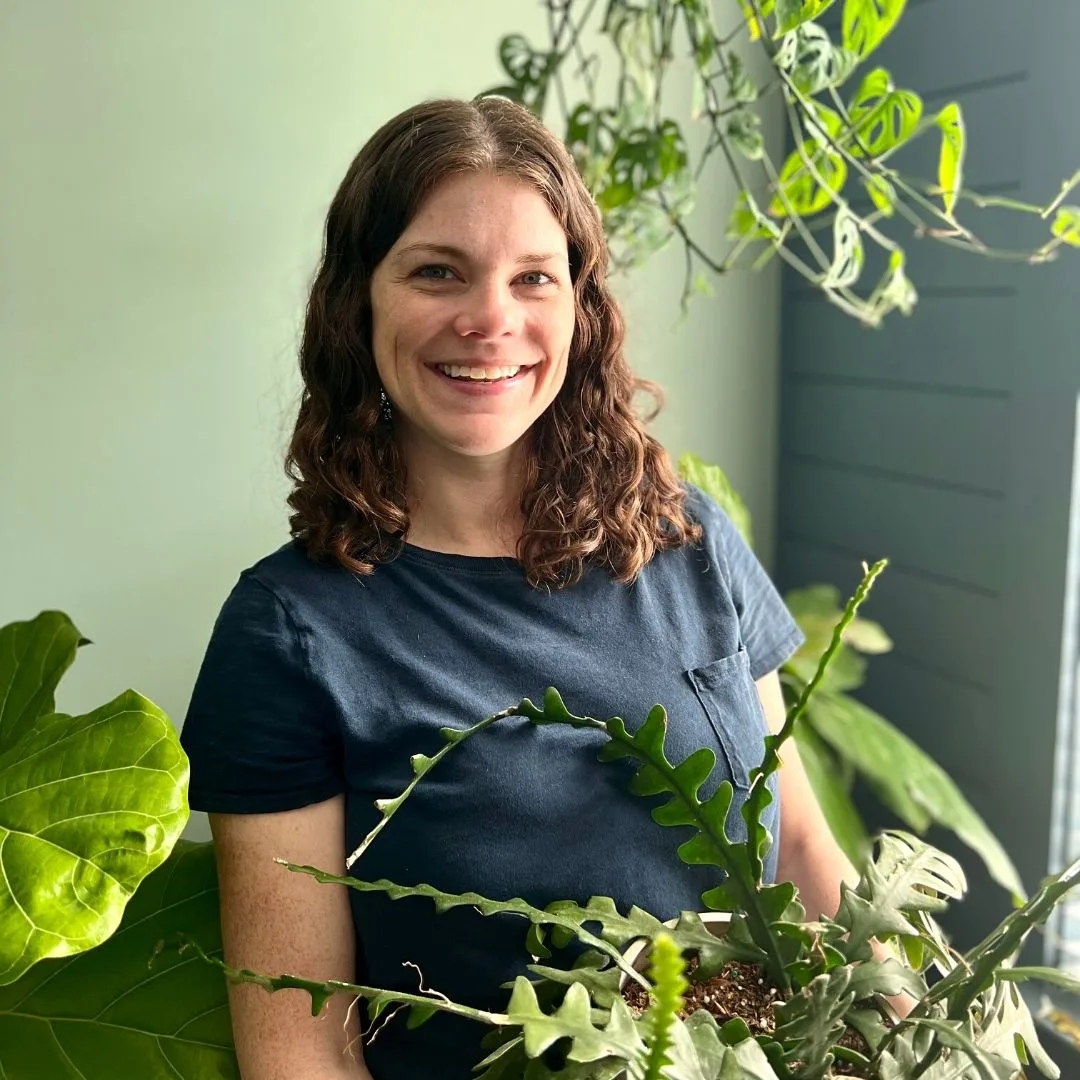 Hey there, I'm Morgan, the creative mind behind CelebratingWithKids.com! As a parent of two lively little ones, I've made it my mission to turn ordinary days into extraordinary adventures, sharing playful activities, thoughtful toy reviews, and delightful printables to help families celebrate every moment together. 🎉👨‍👩‍👧‍👦🎈