Have a lot of baby headbands that your baby no longer needs? Here's how to convert them to clips – without an expensive "conversion kit"!
I was so excited to have a baby girl, and hair bows were a big reason that I was so excited!
I signed Rory up for the Little Poppy Co Bow of the Month Club (read my Little Poppy Co review!) and now she has… a LOT of hair bows!
She has been receiving the original bows on nylons, which are headbands. Nylon headbands are perfect for babies or toddlers without much hair.
Right around when she turned one, headbands stopped working for her. Her hair was long enough that they just pushed her hair up at wacky angles.
Her hair looks best now with a tiny ponytail "whale spout" or two tiny pigtails. Both of which do best with alligator clip hair bows.
I didn't want to toss my dozens of nylon headband bows (and we are not having any more babies!) so I decided to convert them to clips instead.
I started by ordering a "conversion kit" from Little Poppy Co. It costs $3 and includes 3 clips and 3 grip stickers. Hello, rip off!
It's definitely cheaper to DIY this process!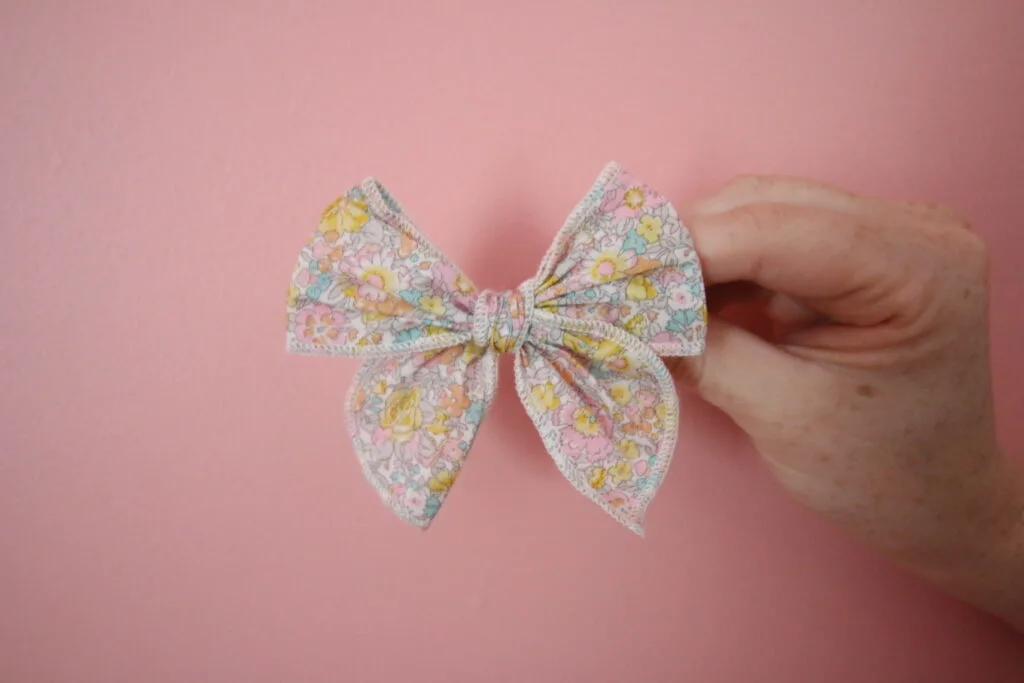 Here's how to do it yourself.
Need to do the opposite? Here's my hack for turning hair clips into baby headbands!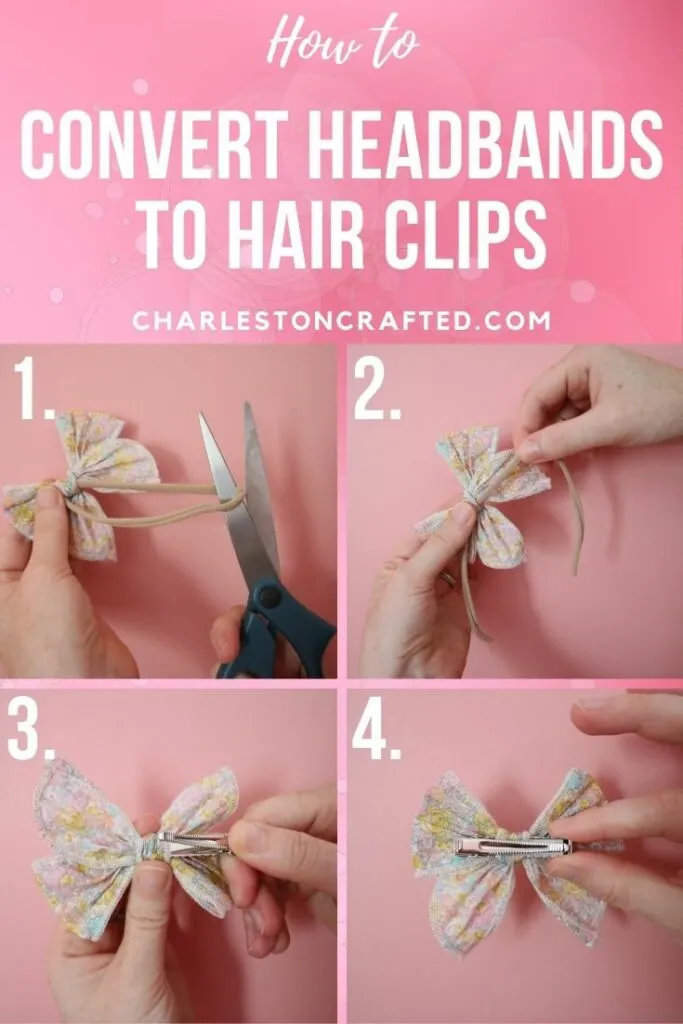 How do you convert nylon headbands to clips?
Supplies needed:
Steps to convert a headband to a clip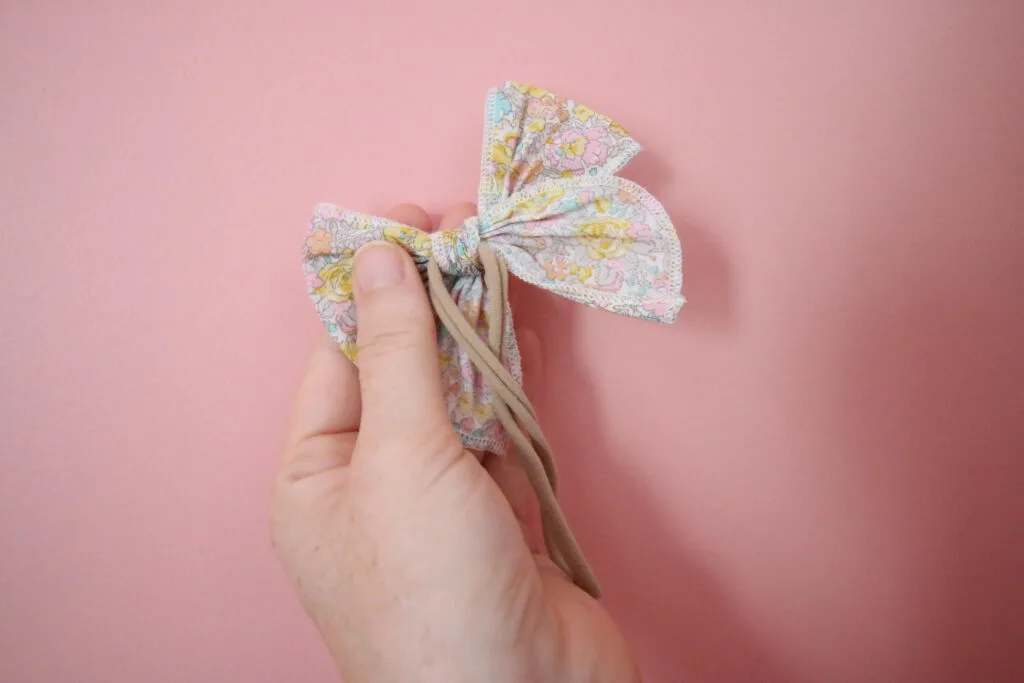 STEP 1: Test the band
First, pull on the nylon around the headband area. 95% of the time, it will pull easily, meaning it's just threaded thru the bow.
Occasionally, they are glued on.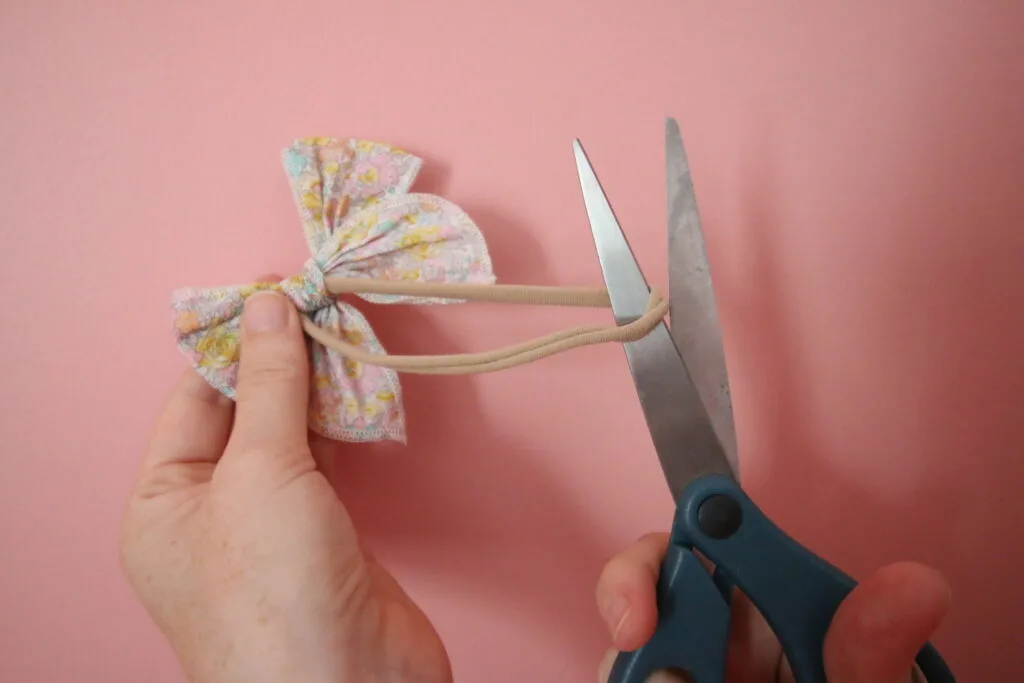 STEP 2: Cut the nylon elastic
Use scissors to snip the elastic and pull it off the bow.
If the bow was glued on, you will have to snip the elastic on either side of the bow, as close to the bow as possible.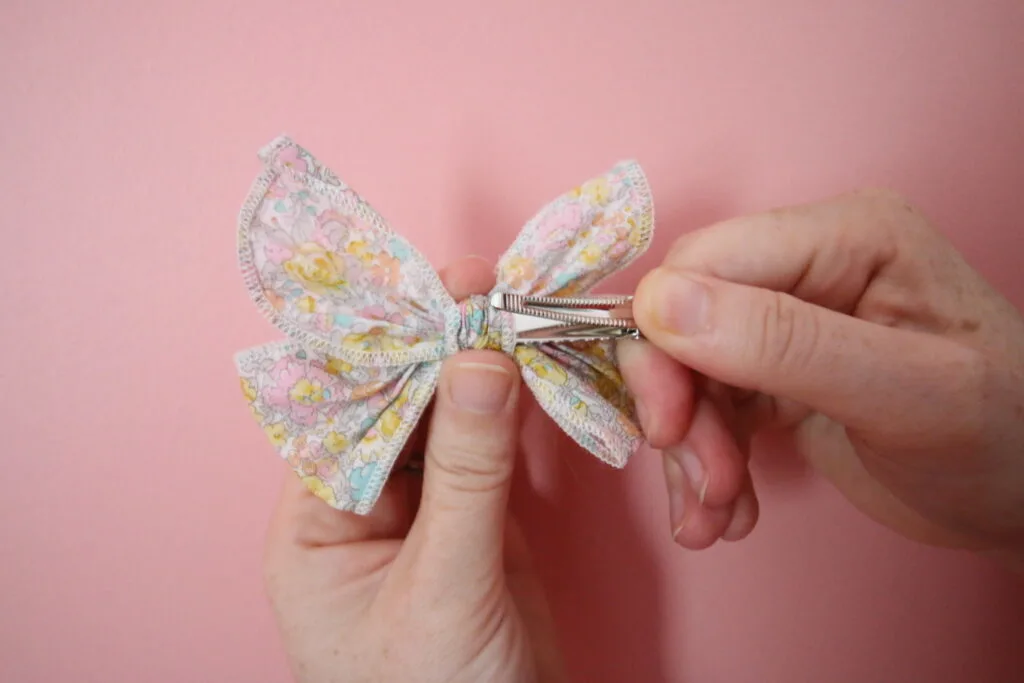 STEP 3: Slide on the clip
Squeeze to open your clip and press the fatter, wider side through the bow, in the same spot the headband went thru.
Note: pay attention to which way your daughter parts her hair and put the clip in from the right side so the bow will be right-side-up!
If your bow was glued on, use gorilla glue to glue it to the flat side of the clip (paying attention to the direction so it's right side up in your daughter's hair!) and let dry overnight.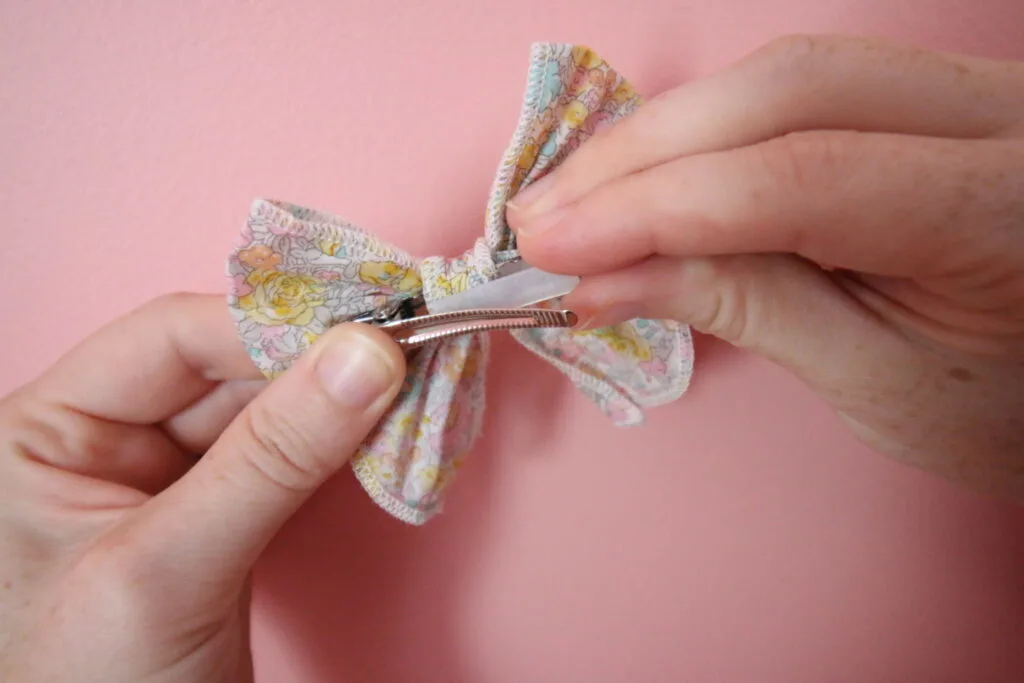 STEP 4: Add a grip
This is optional, but I like to add a rubber grip to the clip once the bow is in. This helps it stay in place in her super fine hair!
That's it! Super easy, and now you have clips that will really grow with your girl!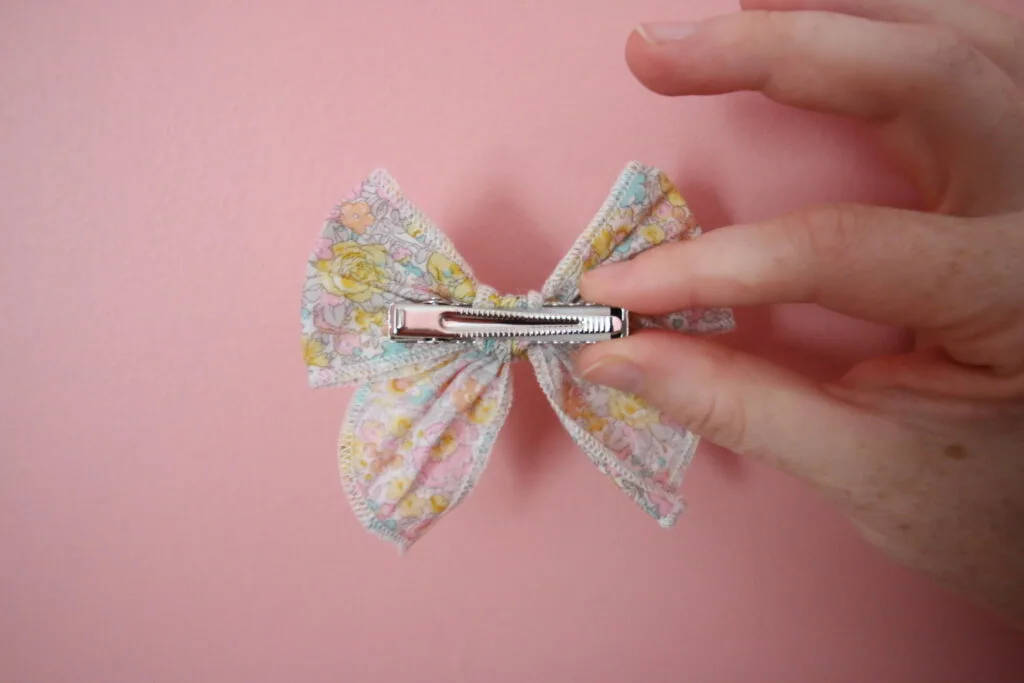 Any questions about converting headbands to alligator clips?!