Do your kids love dogs? Here are the best dog themed activities for toddlers and preschoolers – perfect for a dog themed week or unit of homeschool!
My son is just wild about dogs. He loves shows with dogs in them, books about dogs, and especially seeing a dog on the street.
So, it is natural that we read a lot of dog books and play dog games and do dog activities!
I'm excited to round up some of my very favorite dog themed activities for toddlers and preschoolers to share with you today!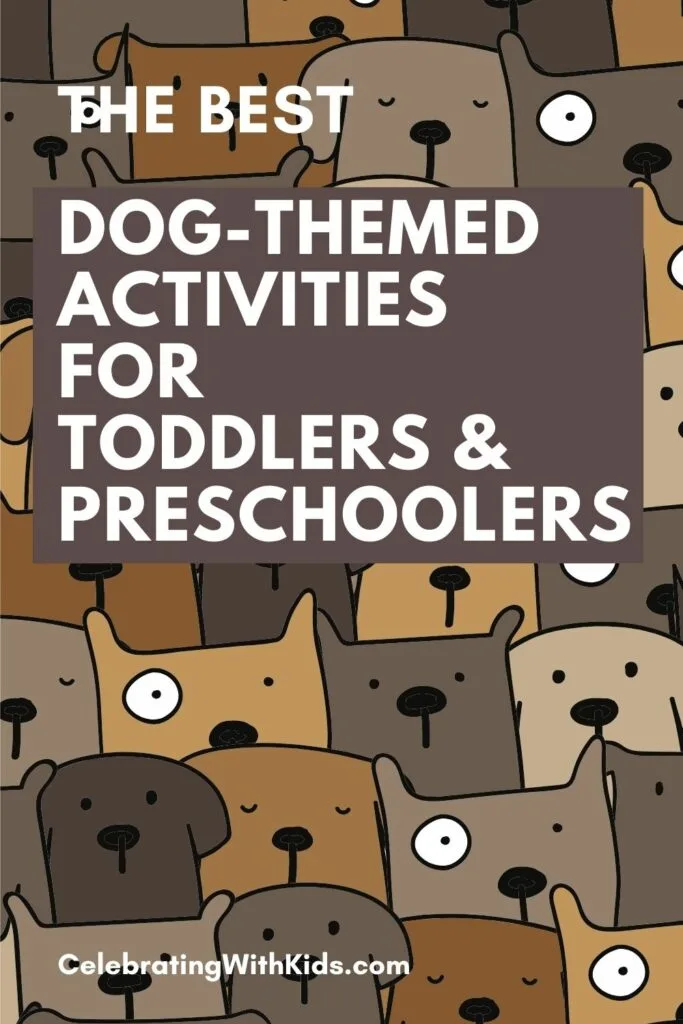 The Best Dog Activities for Toddlers & Preschoolers
Do your kids love dogs? Have a "dog week" at your house with these fun activities!
Want to make some fun dog themed snacks? Here are my favorites for preschoolers!
Check out this big list of all of my son's very favorite dog-themed books.
Photo Credit: bellyfull.net
If you actually have a pet dog, make them fun homemade dog treats!
Photo Credit: www.thistinybluehouse.com
This is a fun printable I Spy game that is dog themed!
Photo Credit: mommymadethat.com
Kids will enjoy making and decorating these puppy dog puppets!
This toy is a dog house filled with bones with different textures. It's great for sorting as well as describing and learning to understand colors and textures!
This is a game that my son LOVED that involves spinning and getting a certain number of bones to pick up with pinchers. Great for motor skills and a lot of fun as a first board game for a toddler!
We love pairing themed reading with hand puppets! Here's the puppy one we use!