Looking for the best front facing bookshelves? These are super popular shelves for those following the Montessori method! Here are the best shelves you can find on the internet.
Luke loves books, he just loves them! He has a full bookshelf in his room, but we wanted to give him additional book storage in the loft.
We were excited to discover the forward facing bookshelf.
This is a shelving unit that has books displayed with the covers facing forward. It's the perfect height for kiddos and allows them to really see what books they have available to choose from.
This style of book shelf is very popular with those following the Montessori style of child raising and playroom decorating.
We built our own DIY front facing bookshelf, but I know that some of you might prefer to purchase one.
So, I decided to round up some of the best front facing bookshelves available for purchase! I hope this helps you decorate your playroom or young child's space!
Be sure to check out the best Montessori-style toy shelves, too!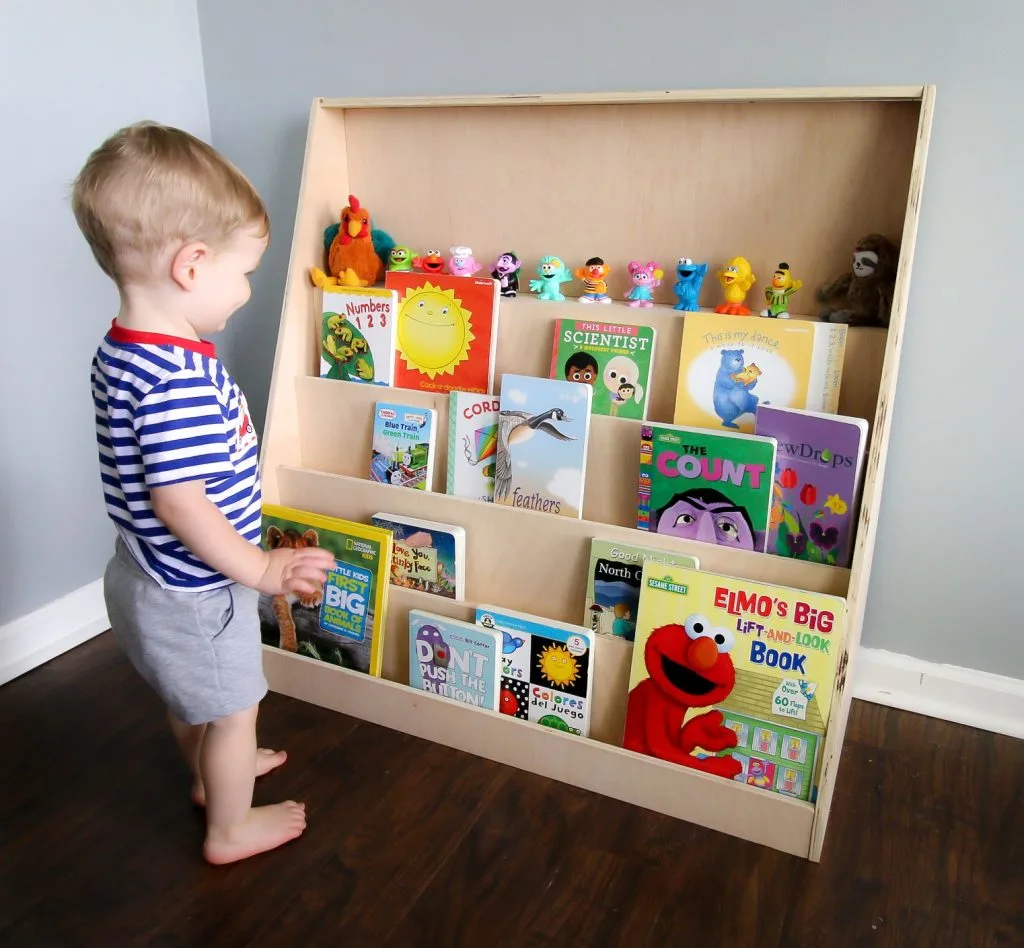 Front Facing Bookshelves on Amazon
Amazon is an easy place to get a Montessori bookshelf from. They have tons of options and many are supported with Prime quick shipping and free returns!
Things to keep in mind when looking at forward facing bookshelves on Amazon:
Front Facing Bookshelves from Etsy
If you want a handmade bookshelf, or prefer to support small businesses, Etsy is a great place to shop!
Be sure to check shipping times – custom orders often take a while!
Also, be sure to check shipping costs – for large items like bookshelves, shipping can add up!
Here are some of my favorite front facing bookshelves available on Etsy:
Front Facing Bookshelves from other places
Of course there are many other places that you can get front facing bookshelves from other than Amazon!
When shopping at other stores, be sure to verify if there is an additional shipping cost and what the return policy or cost is.
Here are some of my favorites:
Prefer to DIY your front facing bookshelves?
Here is our tutorial + printable woodworking plans to build your own front facing bookshelves!