Looking for deals on kids gear & toys? Here are the top deals on the internet this week!
Having a kid get expensive. Between the clothes, the gear, the activities, the toys, it adds up.
Whether you are on a tight budget or just love the hunt for a discount, it's always good to get deals!
I will use this page to share the top deals on kids gear and toys on the internet, updated weekly!
Love deals? Catch them real time in our free Celebrating Kids Deals Facebook group!
Top Deals on Kids Gear and Toys
Here are the best deals and discounts for parents going on this week! To shop in real time, follow us on LTK!
Deals on toys
There are reasons to buy toys all year long. Here's what's on sale and deals right now!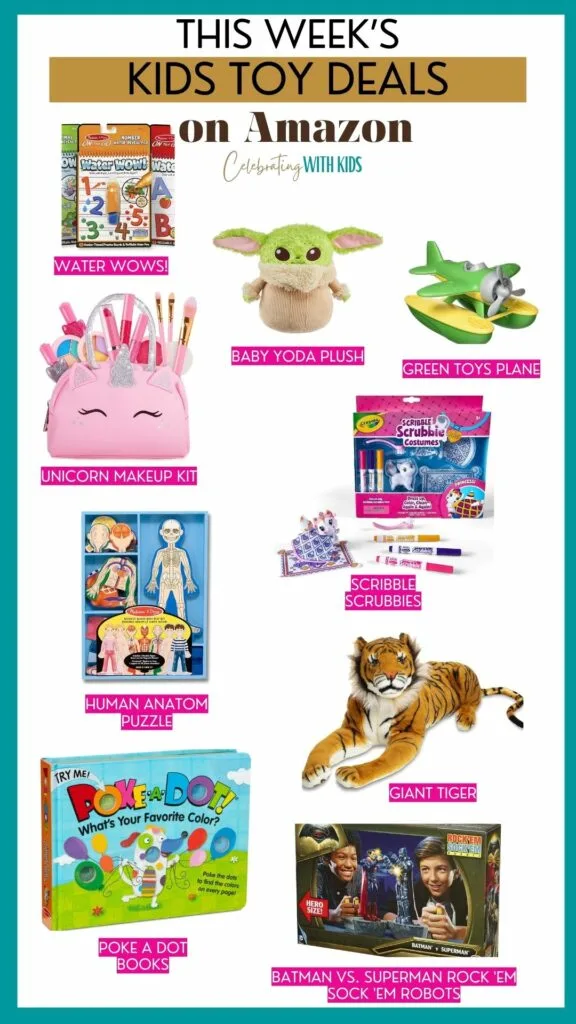 Deals on outdoor toys
Outdoor toys are great for keeping kids moving and active. Here are this week's deals!
Deals on kids clothes
Kids grow so fast, it's always great to get a good deal on clothes!
Deals on crafts for kids
Are your kids crafty? They will love these craft supplies and kits!
Deals on baby gear
Here are some great supplies and gear for the parents of babies or expecting parents.
What are you shopping for this week?