Want to add bath bombs to your kids' bath time routine? Here's what you need to know about using them and the best bath bombs for kids!
Do your kids hate taking a bath? One of the easiest ways to get them to jump in willingly is with a bath bomb.
We love bath bombs because they are colorful, fun, smell good, and get our kids to want to bathe.
There are tons of bath bombs on the market – some cheap, some pricey. I feel like I have tried them all!
Here's what I have learned along the way!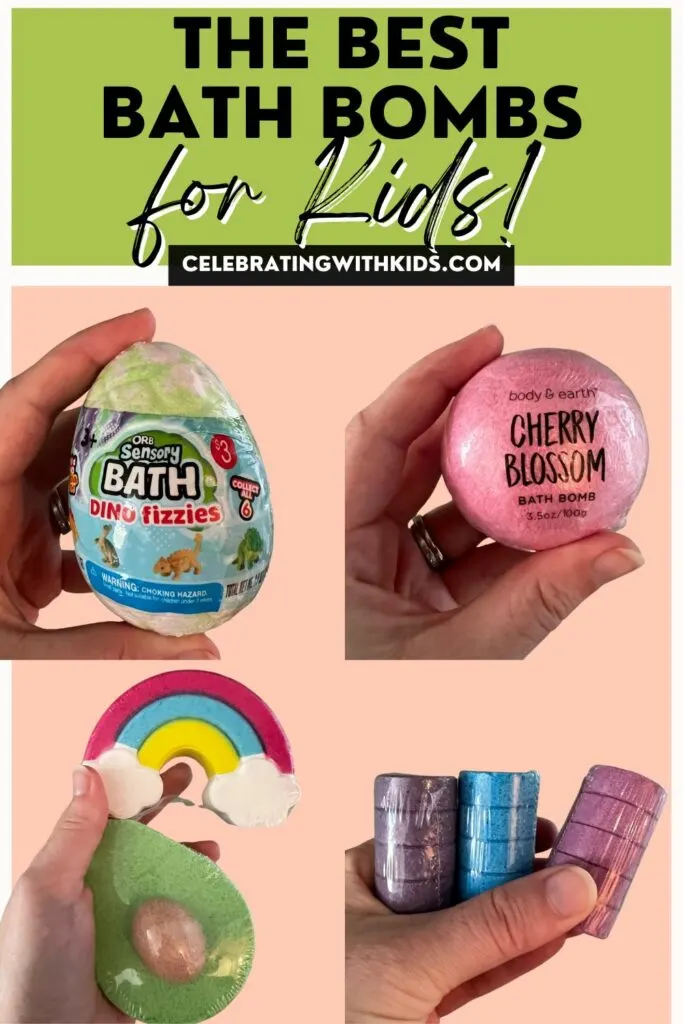 Which bath bombs are safe for kids?
Look for bath bombs that are made with all natural ingredients – these are safest for kids. If you choose organic ingredients for your kids otherwise, there are plenty of organic bath bombs.
If your child has sensitive skin, look at the bath bomb ingredients and avoid known irritants. Usually people with sensitive skin want to avoid colorants and fragrance.
Are bath bombs safe for toddlers?
Toddlers can use bath bombs if they are well supervised. My biggest concern with toddlers is them picking up a piece of the bath bomb and putting it in their mouth. You should supervise small kids very well when using bath bombs!
If your child just can't keep things out of their mouths, I'd stick to bubble baths.
Do colored bath bombs stain your tub?
We have never had a colored bath bomb stain our tub. We did have a gold glitter bath bomb leave glitter that stuck around for a very long time in the tiny crevices of the tub bottom. I think bath bombs are much easier to clean up than the bathtub paint or bath crayons.
Do bath bombs clean you?
Supposedly, bath bombs have cleansers that clean your skin. We do not use them as a soap substitute and still wash our kids with a soapy rag.
Do you shower after a bath bomb?
Personally, we have our kids stand up and get rinsed off after every bath. This is just with tub water so I don't know that it counts as a shower, but it gets off bubbles or anything lingering on the skin!
Do bath bombs expire?
Yes, bath bombs usually have expiration dates about 6 months out. However, using an expired bath bomb won't hurt you – it just might lose some of its fizzing power, especially if it was exposed to moisture!
How do you store bath bombs?
We store our bath bombs is a plastic rubbermaid container with a lid on the bathroom shelf. This helps to keep out moisture and keep them fresh and fizzy!
It also helps them from accidentally falling into the kids hands, since they can't reach the shelf.
Where to buy bath bombs for kids
I get my kid's bath bombs at:
Target has the best unique, one off bath bombs but they are usually over $5 each. Walmart has the best value bath bombs – that are still totally decent. Amazon is great if you want to buy in bulk!
The best bath bombs for kids
Here are my favorite bath bombs for kids – all links are to products we have actually bought and tried!
Colorful bath bombs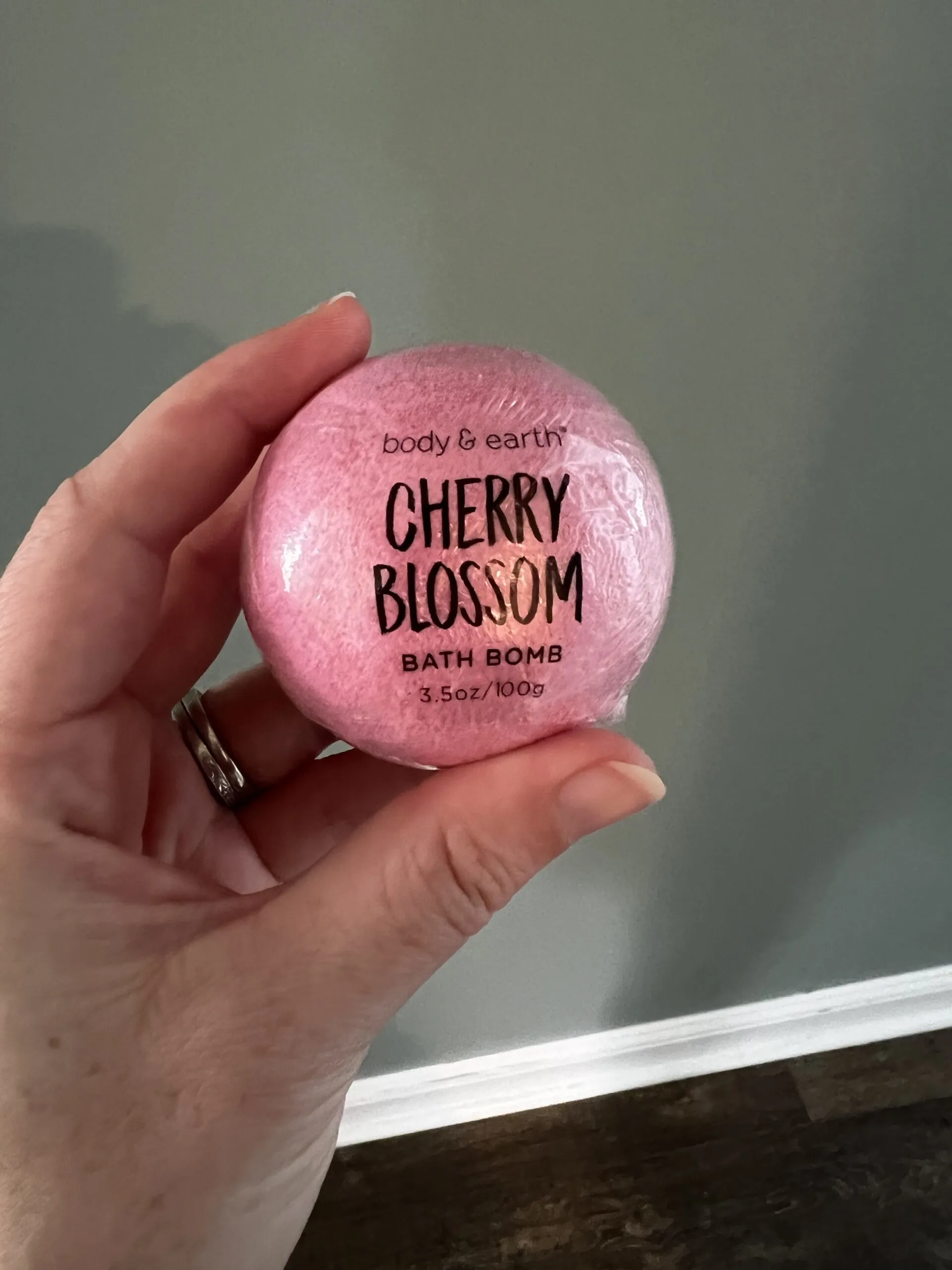 Bath bombs with toys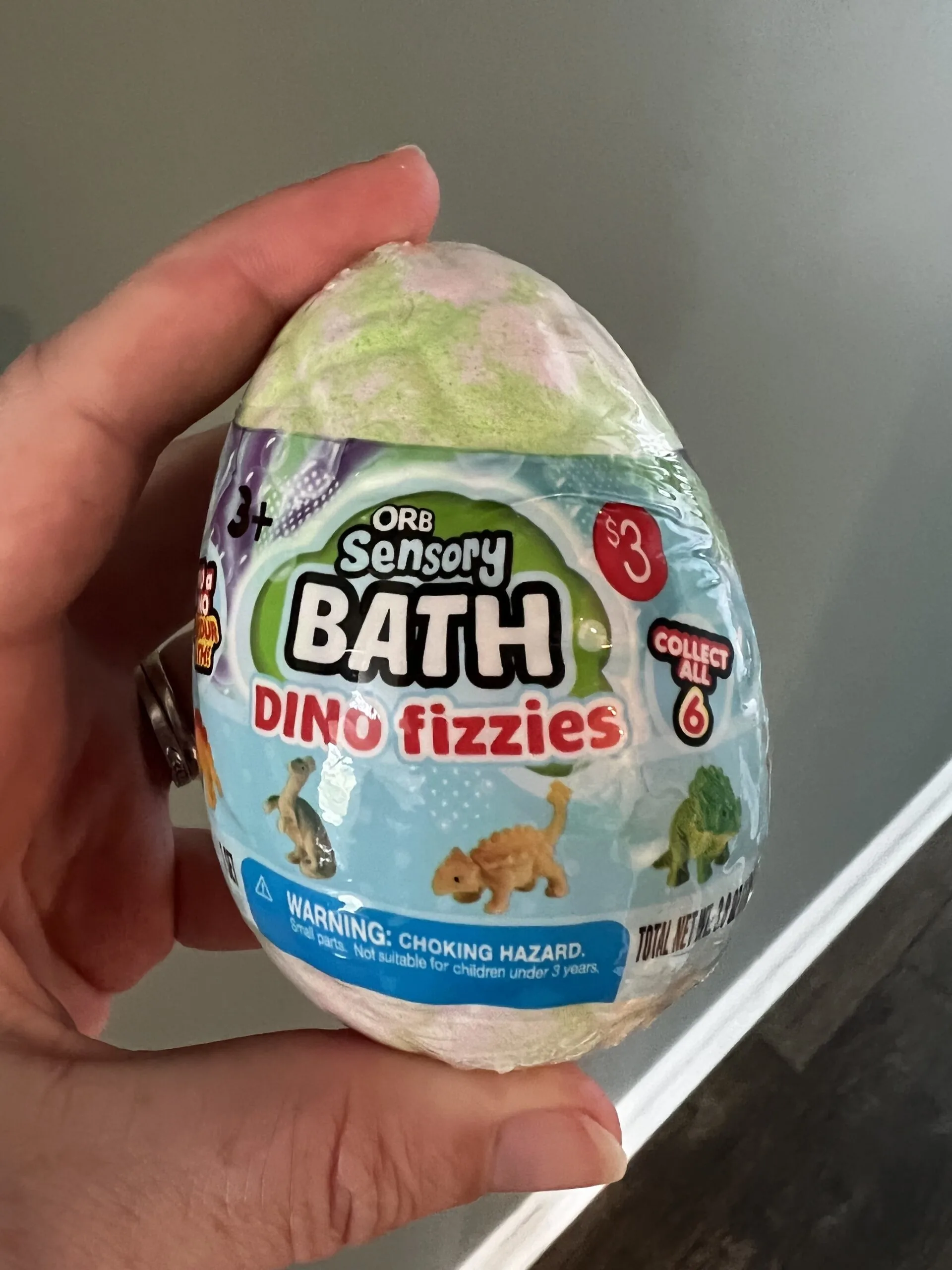 Bath bombs in fun shapes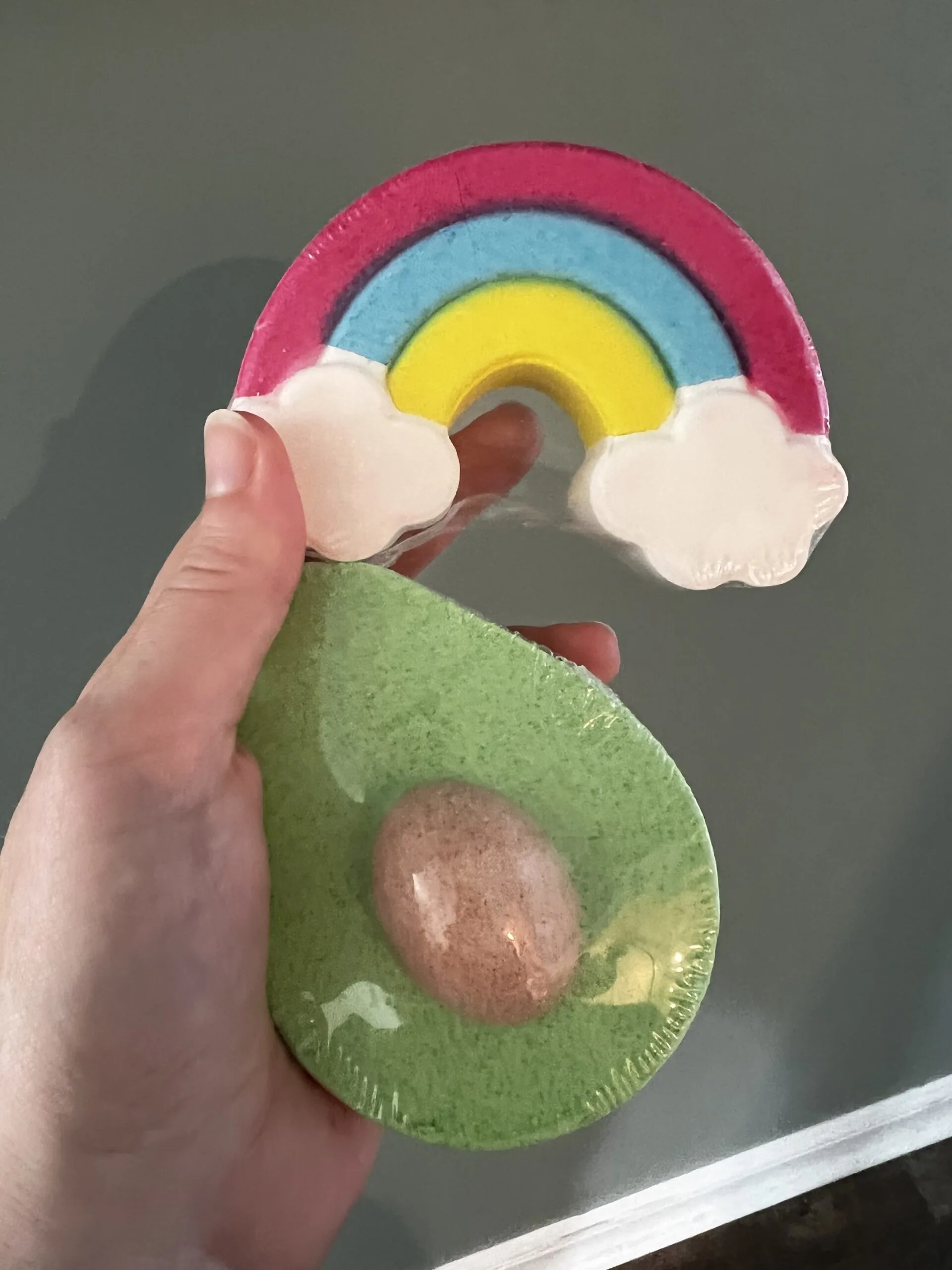 Beware, these multi-colored ones almost always turn the water a murky brown.
Dye-free bath bombs
Bath dye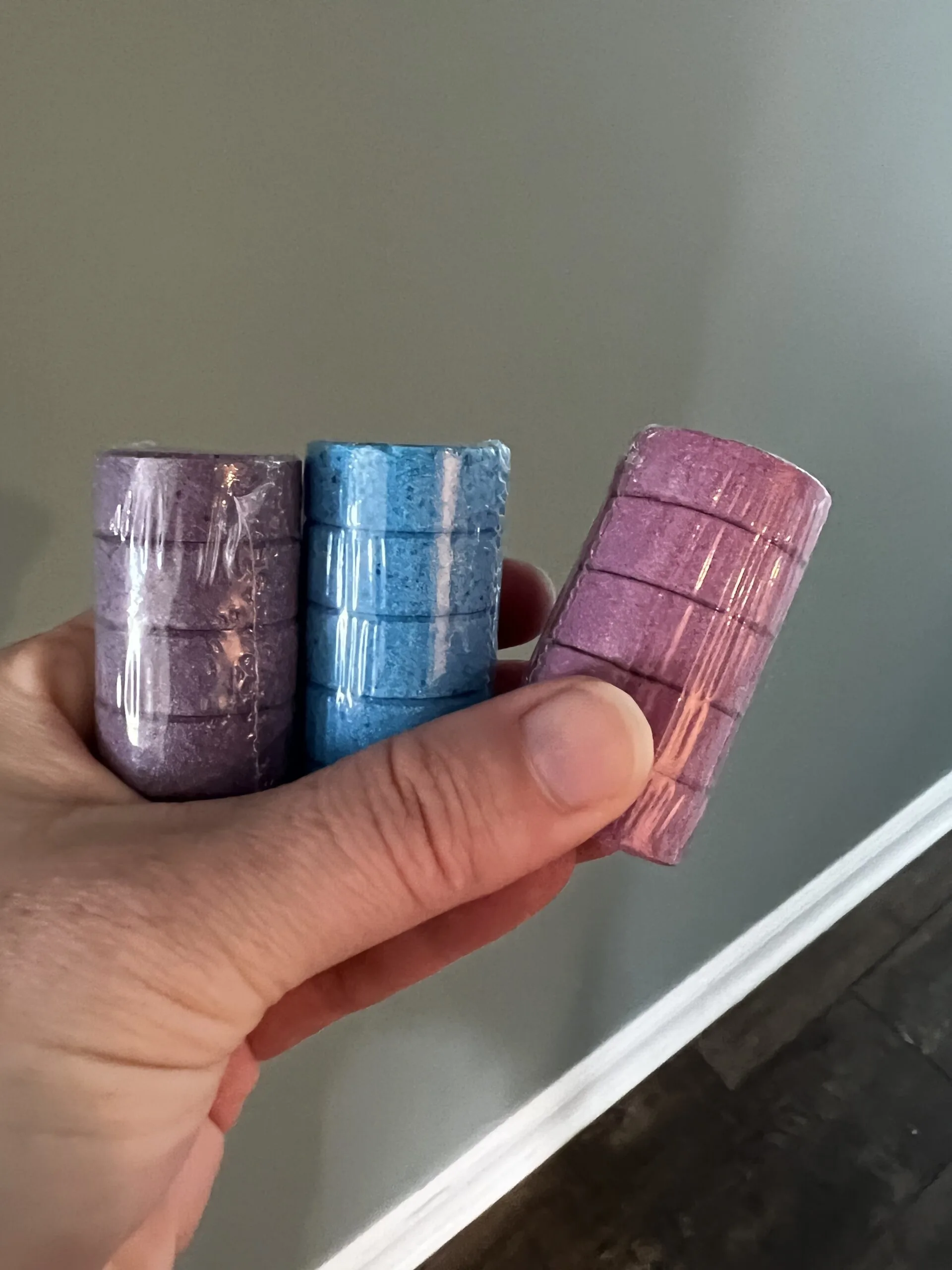 Bubble bath pods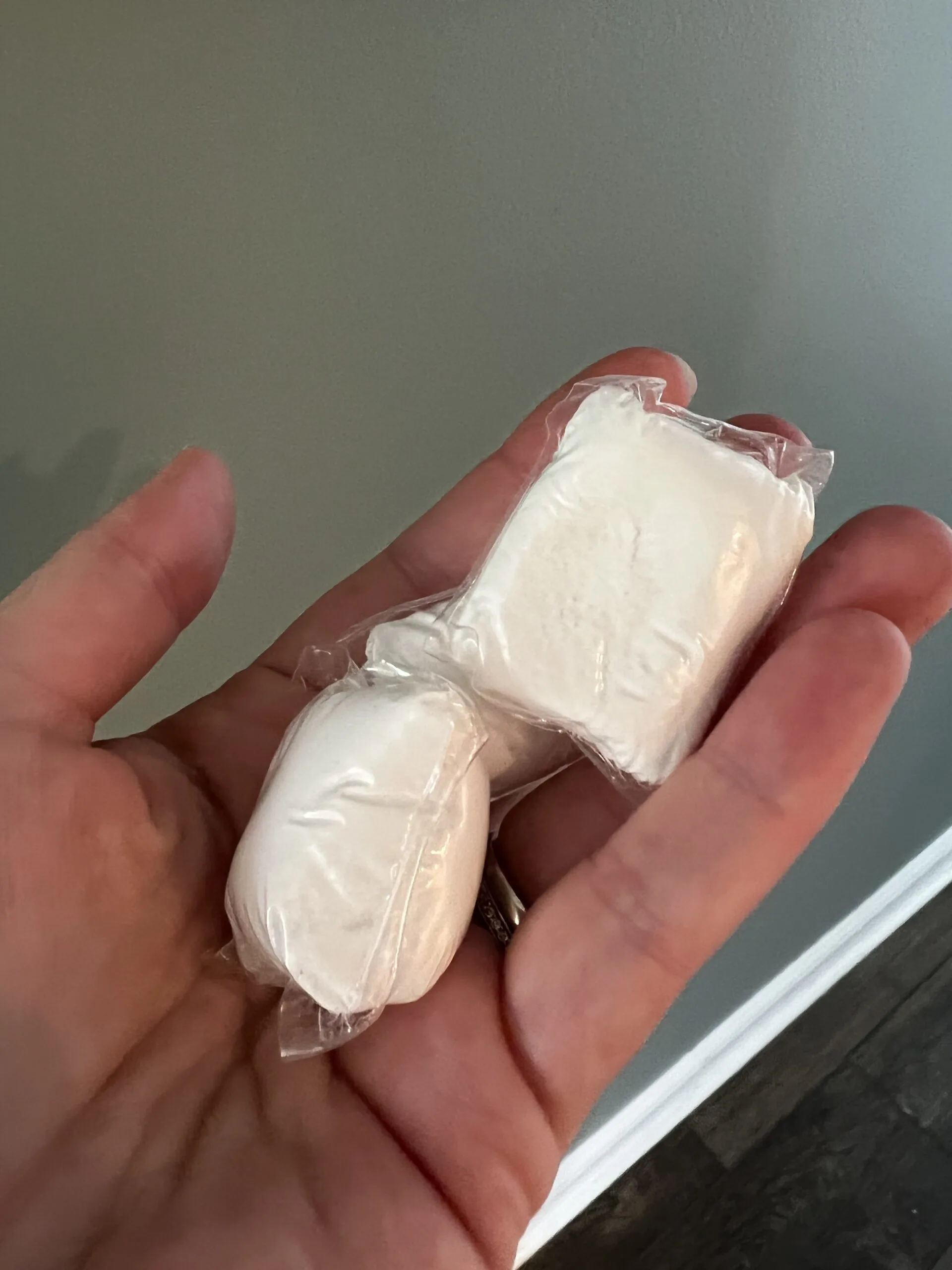 Any more questions about kids bath bombs?