Shopping for toys or kids gear deals this year? Here are all of the best Amazon Prime Day kids Deals!
Hooray! It is Amazon Prime Day!
While I try not to do too much shopping, it's hard to resist the pull of Prime Day.
After all, there are so many things on sale!
I like to use Prime Day as a chance to stock up on things, especially smaller gifts and supplies for my kids.
It's also a great time to grab generic birthday party gifts, school supplies, and other things that your family goes through often.
Today I am here to help you weed through all of the deals to determine what is actually a good price and what you should be buying today!
The Prime Day sale lasts two days – July 11th – 12th – and is packed full of tons of deals.
I am going to be watching the deals and updating this list in real time to share my best finds with you.
I will be focusing on deals that are kid related – toys, gear, and clothes – anything for your kids and family!
See my best home decor and tool-related Amazon Prime Day finds in this post!
We will update this list over the two days of the sale, so keep checking back for our latest finds!
Remember a few hot tips:
Remember – don't get carried away and don't get Prime Day FOMO. I am here to help you find good deals – but that doesn't mean you need to go overboard shopping.
Please don't go into debt for Prime Day!
Here are our favorite deals for Prime Day. Remember that they often sell out quickly, so if you are interested, you do need to act quickly.
And maybe set out some snacks for your delivery people over the next week. They are gonna be working even harder than usual!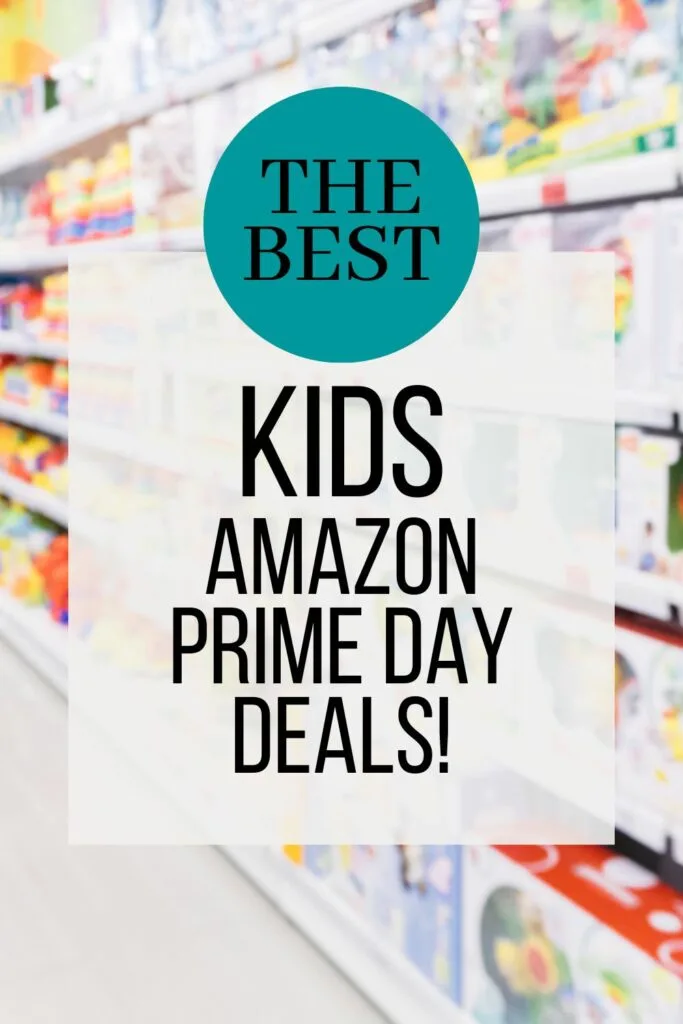 Sales at other stores
Before we begin – remember that a lot of other stores run sales on the same day as Prime Day! Here are some favorites:
What are the best deals on Prime Day?
Prime Day started out originally as a sale on electronics. While it has branched out a bit, it still has a ton of great deals on electronics!
Do all of the Amazon Prime Day deals last for 2 days?
Nope, some of the deals are 1 day only and some are lightning deals that can last just a few minutes! Thats how they suck you in and keep you on the site!
If you see a deal you like, it's usually better to grab it while you can. Almost everything on Amazon can be returned easily and for free (but double check before buying!)
See my favorite Prime Day home deals here!
Amazon Prime Kids Deals
Toys
Clothes
Other Stuff
Subscriptions
What are you shopping for this prime day?