Want a push car for your toddlers or kids? Here's our review of our Step2 Whisper Ride II Ride On Push Car after using it with 2 kids!
When my son turned 1, he started to hate riding in the stroller. I guess he though he was a big boy and was not feeling the baby stroller!
Anyways, I mentioned this to my mom and she gifted him with the Step 2 push car! It was a HUGE hit and he loved zipping around the neighborhood in his sweet new ride.
He is 3 years old now and we have since upgraded to the double push car to accommodate his little sister, too.
See our Step2 Side-By-Side Push Around SUV review here.
But, the single Step 2 push car is still my fave! Here is my review after owning it for over 2 years!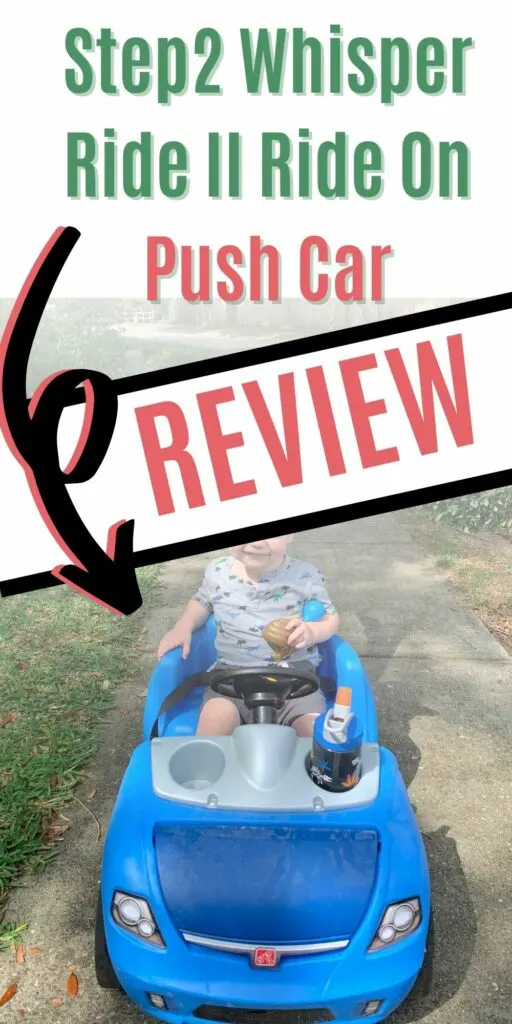 Step2 Whisper Ride II Ride On Push Car Review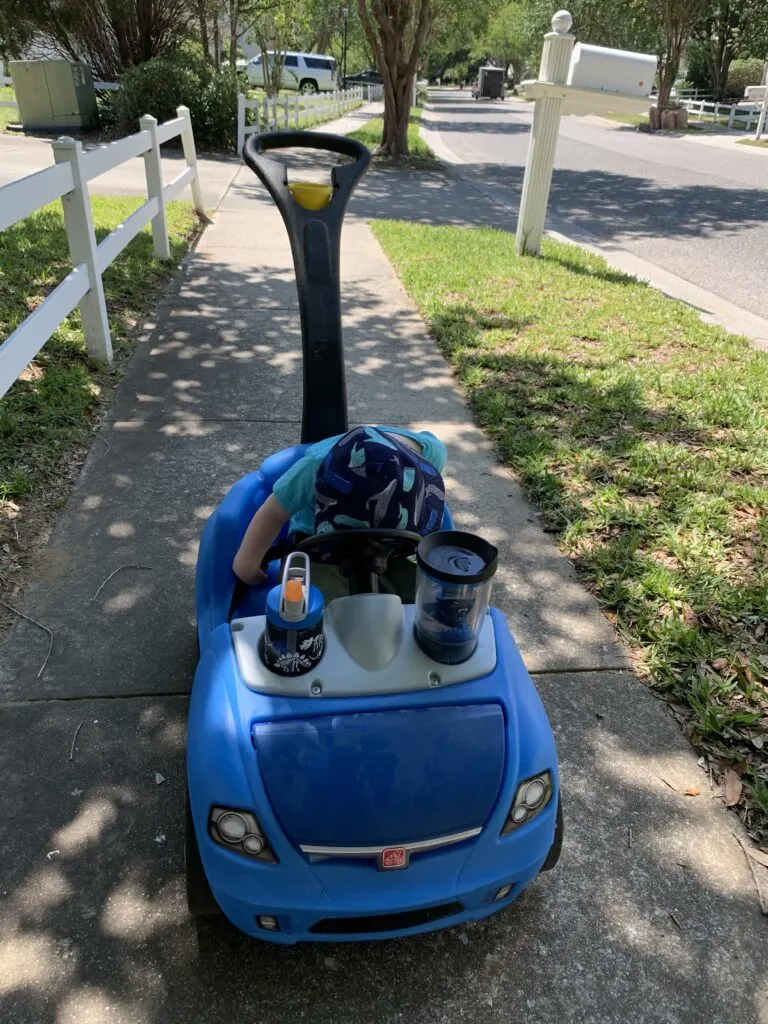 What we love:
Easy to push
This car rolls very easily and only needs one hand to push. It's slightly harder to push on grass or gravel – it's definitely not made to go off roading.
Easy to get in and out of
There is lots of space between the seat and the steering wheel, making it easy for toddlers to get in and out on their own.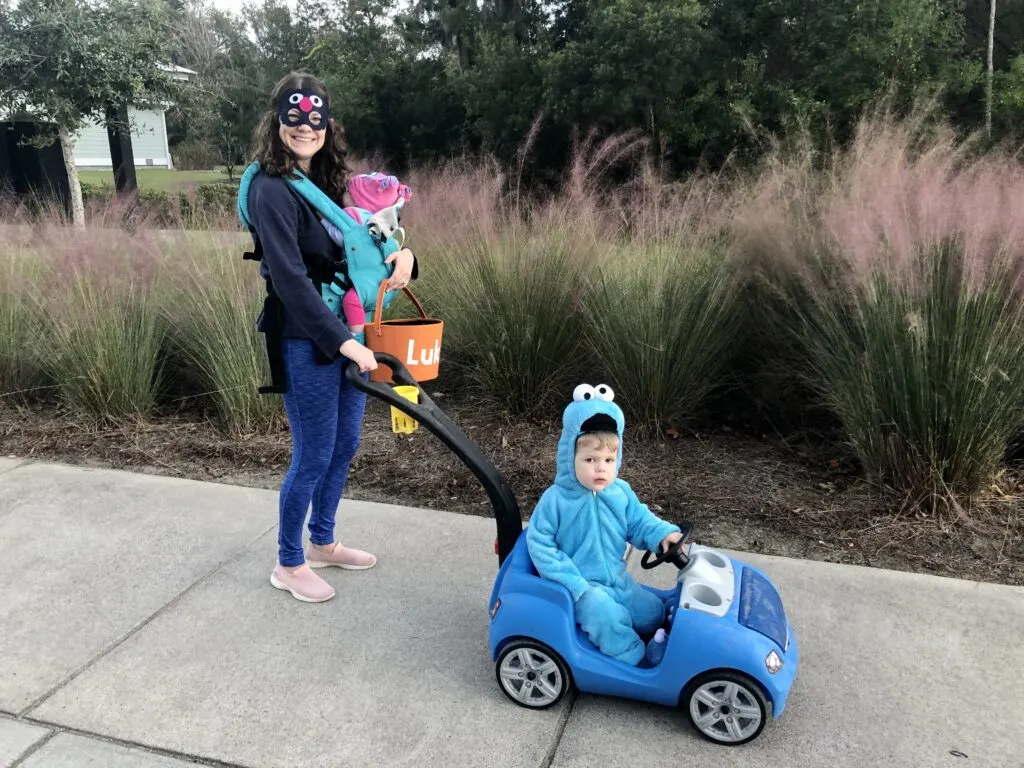 Nice storage space
The hood of this car opens (like an old fashioned volkswagon beetle bug) for a lot of storage. I like how accessible this is, perfect for snacks or dog poop bags.
Cup holder for parents
There is a cup holder for parents on the handle PLUS two cupholders for the kiddo! Awesome storage!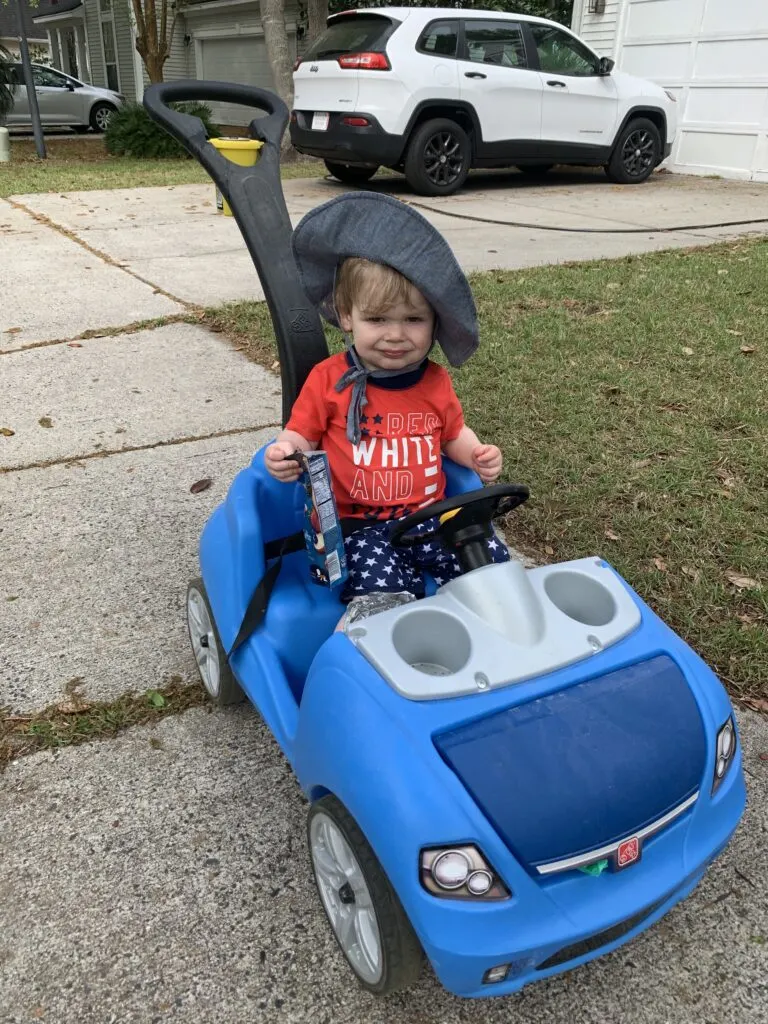 The negatives:
Low clearance
This car rides very low to the ground. Not a big deal on the sidewalk, not great for going over bumps though!
Bulky to store
This push car is large and bulky to store. The handle makes it take up a lot of space in your garage!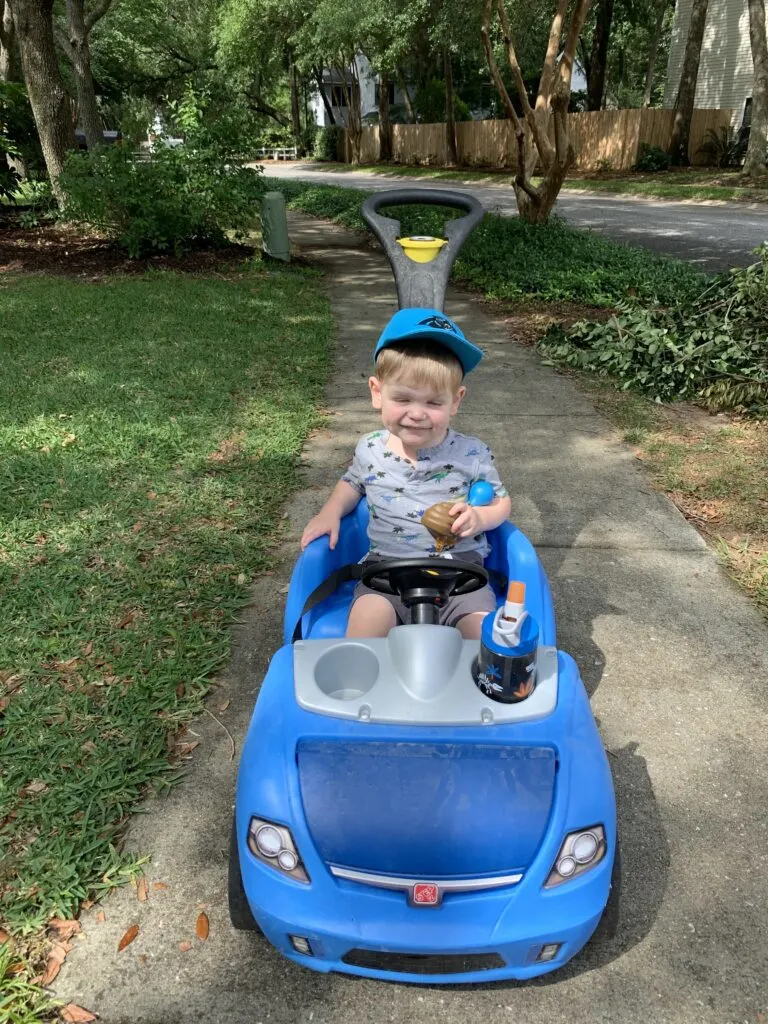 Not super easy to assemble
It was a lot of work to assemble this thing. Set aside a lot of time – and muscle – to get it together fully!
Any more questions about the Step 2 Push Car?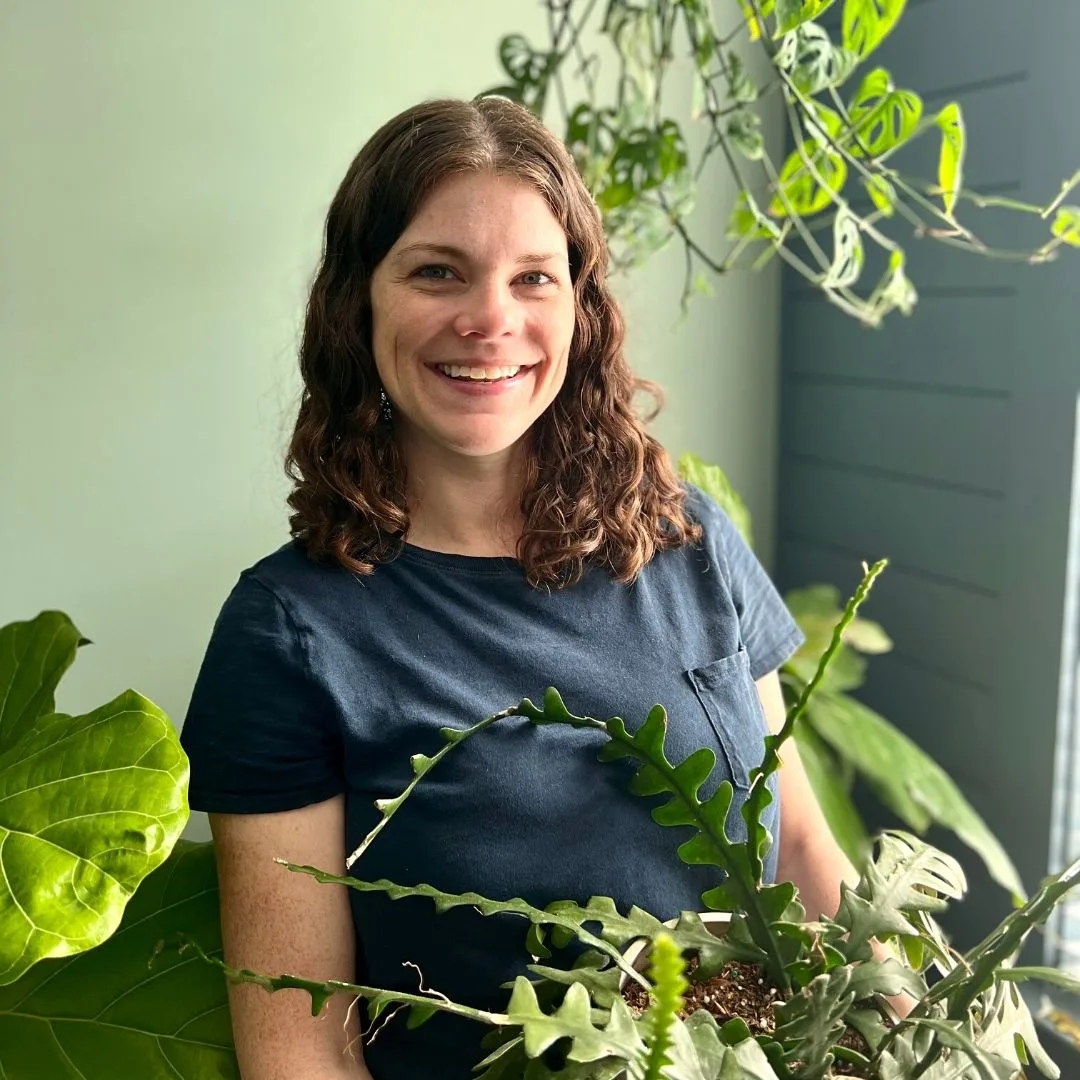 Hey there, I'm Morgan, the creative mind behind CelebratingWithKids.com! As a parent of two lively little ones, I've made it my mission to turn ordinary days into extraordinary adventures, sharing playful activities, thoughtful toy reviews, and delightful printables to help families celebrate every moment together. 🎉👨‍👩‍👧‍👦🎈