Do your kids love monsters? Here are a TON of fun monster themed activities + crafts for toddlers and preschoolers!
My son totally loves monsters. I don't know why I thought he'd be afraid of them – but he just thinks they are hilarious!
So, whether you are planning for Halloween or just have kids who love cute silly monsters, check out some of these great monster activity ideas!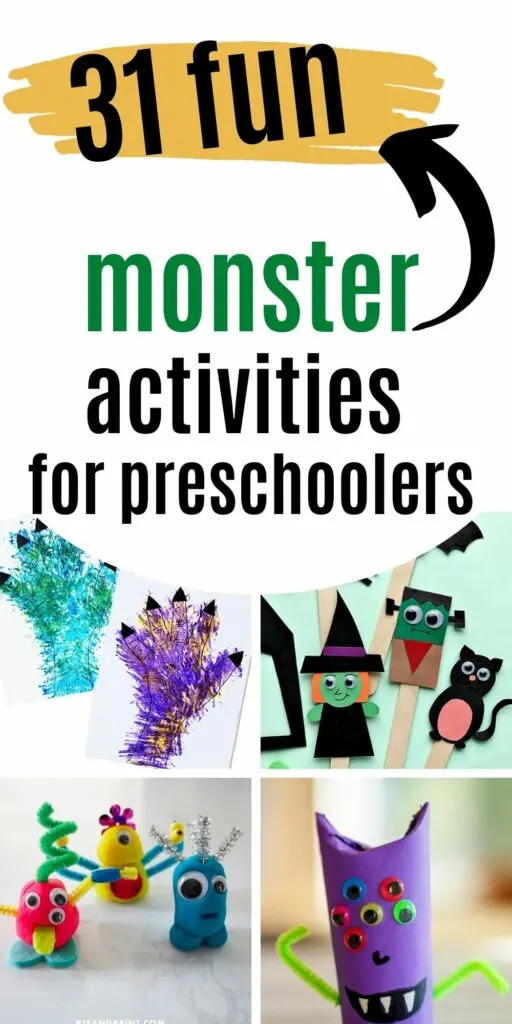 Monster themed activities for preschoolers
Looking for monster themed activities for toddlers and preschoolers? Here are our favorites!