Planning a picnic with your family? Here are the best kid friendly side dishes for picnics!
One of my favorite ways to enjoy a beautiful day is with a picnic! We like to go to a local park or even the beach to eat an outdoor mean.
Picnics are a super fun outdoor activity for families and kids.
But, packing your picnic lunch shouldn't be stressful. It's supposed to be fun!
Whether you pick up takeout or make food from scratch, it's important to include kid-friendly side dishes in a picnic basket.
Trust me, you'll be wanting to share and snack on lots of sides!
Today we are going to provide you with some easy and delicious side dish ideas for picnics that kids will love!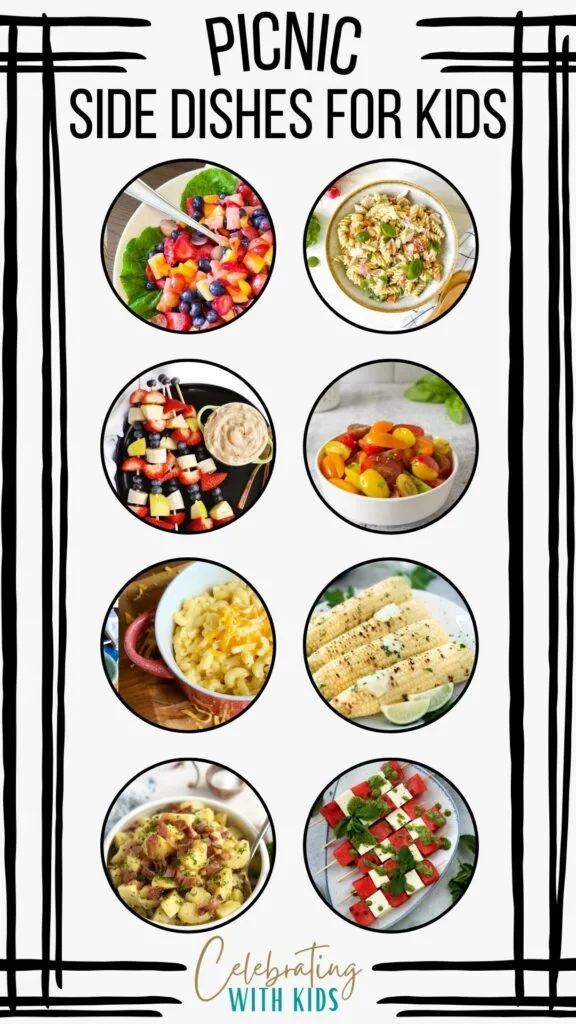 Kid friendly side dishes for picnics
Here are some easy picnic side dish ideas. Keep scrolling for a list of specific recipe ideas!
Fresh and Crunchy Vegetables
If your kids will eat them, it's great to pack fresh veggies in a picnic basket.
Some examples of kid-friendly veggies include baby carrots, sugar snap peas, and cherry tomatoes.
For more fun, consider pairing the veggies with a dip like hummus or ranch dressing.
Fruit
Fruit is a tasty and healthy side dish for picnics.
In my experience, kids love fruit so it is an easy winner!
I suggest mixing a variety of fruits, such as berries, melons, and citrus fruits.
It's a good idea to pre-cut the fruit at home to save time at the picnic site.
Sandwiches
Sandwiches are a picnic staple. Consider cutting sandwiches into smaller pieces to make them more of a sharing item or side dish.
Consider a creative twist on traditional sandwiches by making sandwich skewers.
You can assemble the skewers using kid-friendly ingredients like bread, cheese, deli meat, and veggies.
Check out all of my favorite make ahead sandwich ideas!
You might even pair the skewers or mini sandwiches with a small container of mustard or mayo.
Kid-friendly salads
Potato salad, pasta salad, and egg salad are a filling and versatile side dish for picnics.
You can make kid-friendly pasta salad with ingredients such as diced ham, cherry tomatoes, and cubed cheese.
Focus on foods that you know your kids like and will eat to cut down on stress at the picnic.
Picnic side dish recipe ideas
Here are some of my favorite side dish recipe ideas for picnics!
Picnic side dishes for kids
Planning a picnic? Here are some awesome kid-friendly picnic side dish recipe ideas!
What are your favorite foods to pack on a picnic?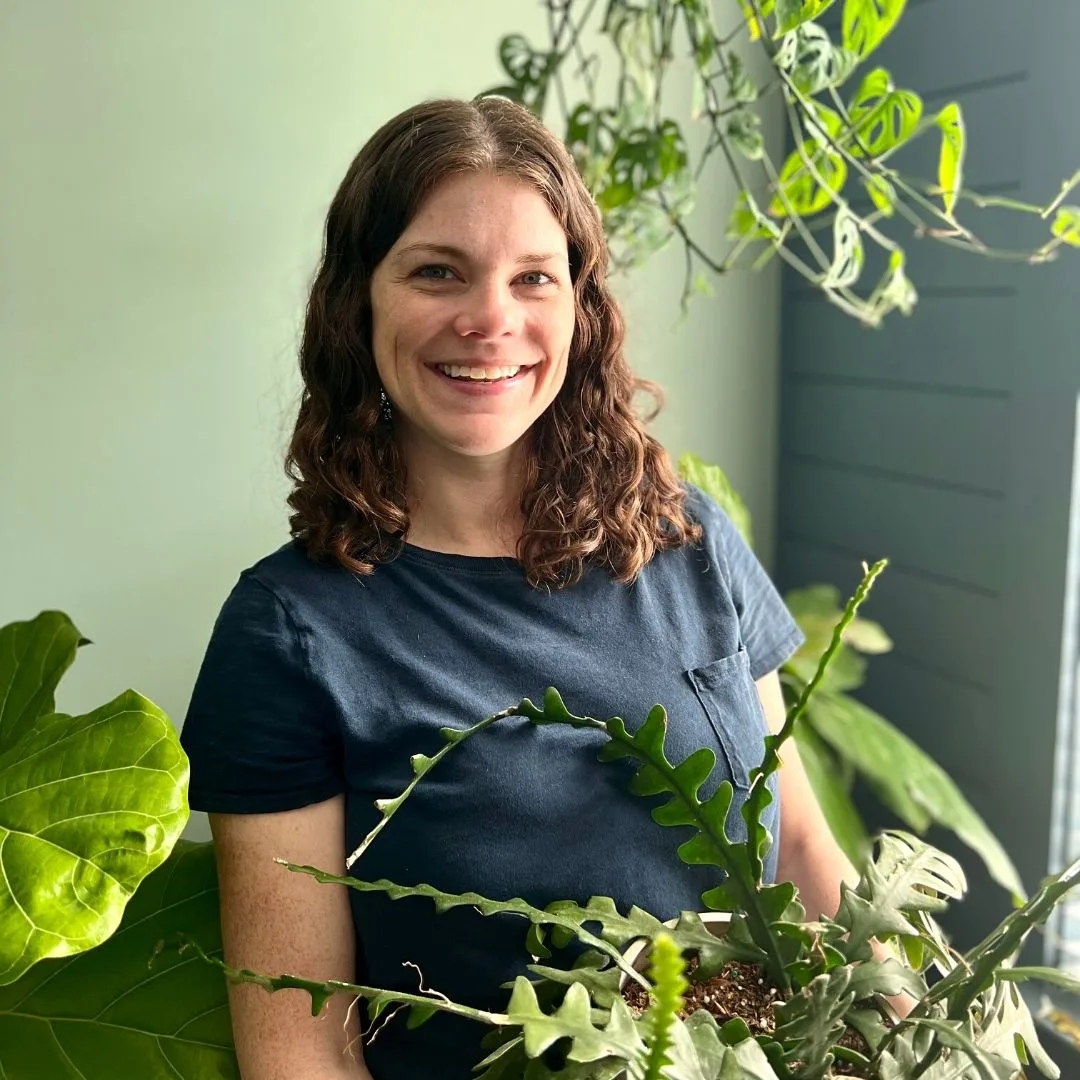 Hey there, I'm Morgan, the creative mind behind CelebratingWithKids.com! As a parent of two lively little ones, I've made it my mission to turn ordinary days into extraordinary adventures, sharing playful activities, thoughtful toy reviews, and delightful printables to help families celebrate every moment together. 🎉👨‍👩‍👧‍👦🎈